flyExclusive only had five jets when it first started its operations in 2015. Now, they have a fleet of over 80 private planes and a community of professionals dedicated to providing their clients with the best air travel experience.
flyExclusive manages its own aircraft fleet by purchasing and leasing secondhand airplanes to grow, upgrade, and rebrand them according to company policies.
They also offer personalized aircraft service and fleet management teams to provide customized experiences to their clients.
About flyExclusive
flyExclusive is a leading provider of private jet services. The company goes above and beyond to make sure their clients enjoy a personalized private jet journey that meets their comfort and style demands. The leadership team draws on decades of private jet industry knowledge and fleet management and works to offer a premium experience right from the start.
The mobile fleet of more than 80 aircraft is ready to transport you wherever you want to go, which includes the following destinations:
North America,
the Caribbean,
Central America,
South America,
Europe,
Asia.
The company's CEO, Mike Guina, regularly pilots charter flights to stay connected to the clients and the flight crew.
There are three ways of chartering a jet with flyExclusive. You can become an Owner, have Shared Ownership, or lease one of their jets. Let's see what each program has to offer in more detail.
Jet Ownership Program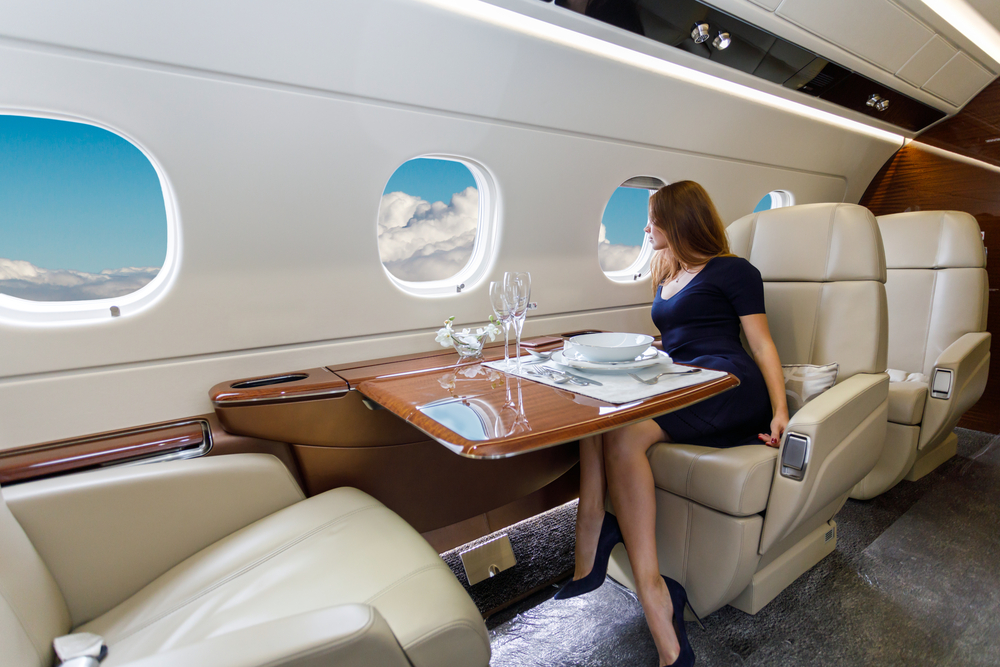 flyExclusive offers aircraft investors and owners a sole ownership and leaseback option. The revolutionary approach frees the owner from typical responsibilities, such as fluctuating repair costs, fixed expenditures, and uneven income reimbursements. flyExclusive covers all expenses, regular, dynamic, or operating, and makes a cash lease payment of 10% of the aircraft's worth to its owner.
Moreover, they provide a 5-year long-term rental to new buyers who purchase from their current collection, and the existing owners can choose from contracts that last 3-5 years, whichever suits best to their purposes. Get up to 5 days or 120 hours of booked flying time at owners' rates, with guaranteed availability and no repositioning fees with five days' notice.
There are around 80 planes to choose from in any cabin size.
You can still take advantage of their leaseback program if you already own a jet. The Aircraft Partnership leaseback from flyExclusive will give you a set monthly lease payment for your airplane and you can continue to access the aircraft for your flight needs.
Currently, they are looking for Citation CJ3, Citation Excel/XLS/XLS+, Citation X, and Gulfstream IVSPs (only with FANS 1/A).
Shared Ownership Program
If you fly at least 40 hours per year, you can choose the flyExclusive Fractional membership program. It offers the stability of owning a private jet, without worrying about maintenance – the jet will be managed by the company. You can choose from any jet size. There are no monthly administration costs for the shared ownership program.
During the peak days when the demand is high, shared owners are required to schedule in advance and sometimes even pay more for the private flight. You'll get all the information when discussing this with their management team.
flyExclusive's CJ3+ Fractional Ownership
flyExclusive offers their clients acquiring a stake in a new Cessna Citation CJ3+ to open up new travelling possibilities. As a fractional owner of this light jet, you will gain 40, 80, or 160 hours/shares in the plane you paid for. Unlike traditional full ownership, being a fractional owner of a flyExclusive's CJ3+ lets you focus on planning your trip, rather than worrying about recruiting and training crew, safety, and other relevant operational issues – they got it covered.
With fractional ownership, you also get access to daily and hourly rates. Instead of paying a monthly charge to the company, you will only pay for the jet when you need it. No daily minimum; you can fly as little or as much as you want, with no repositioning fees.
Leasing a Private Jet
flyExclusive's jet charter service gives you access to personalized private flying by providing on-demand flights and catering to customized trip requirements.
A team of travel planners tailor each flying experience to your specific needs for you and your party to have a pleasant journey.
Jet Club Membership
Since the invention of private jet cards in 1997, members have benefited from fixed hourly prices. flyExclusive's Jet Club members enjoy discounts and personalized customer service for their pleasure, including pre-determined prices for flying with their Cessna fleet of aircraft. The membership fee starts at a minimum of $75,000 and may increase depending on your preferences. Jet Club offers a simple monthly subscription with no long-term obligations, so let's say you choose a midsize jet club, you can always change it to light or super mid if your trip requires you to.
The Fleet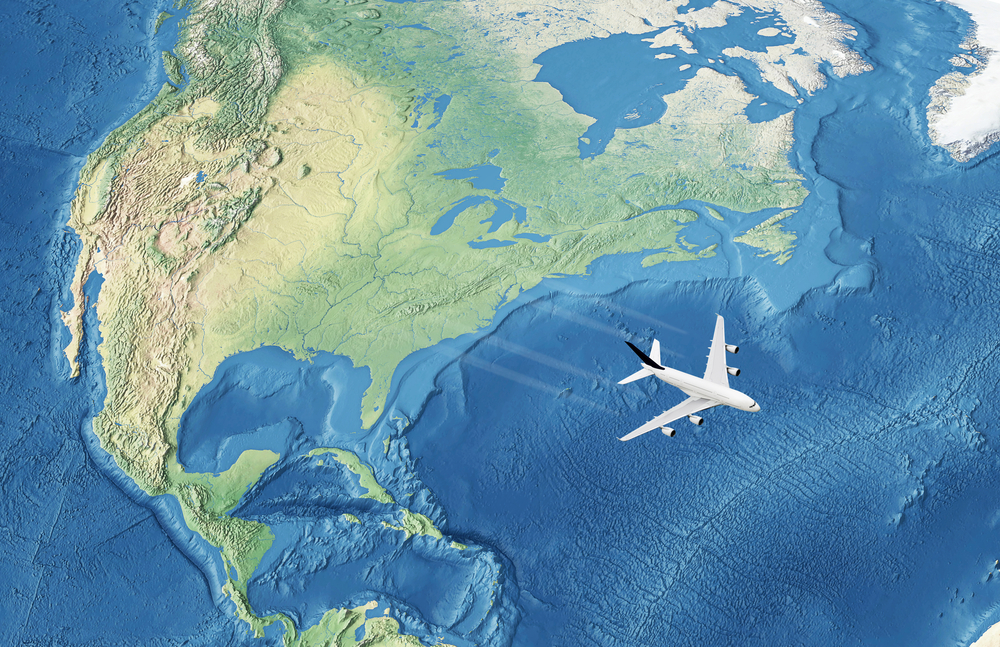 Cessna jets are recognized for their efficiency, dependability, and safety, which is why flyExclusive chooses them as their fleet's leaders.
The fleet features Citation Sovereign, Citation Encore, Citation X, and Citation Excel/XLS models. flyExclusive performs complete maintenance in collaboration with Cessna. As a flyExclusive passenger, you may rest confident that your aircraft is thoroughly examined and maintained to make your flight safe and efficient.
1. Light Private Jets
You will receive competitive daily prices for chartering a light jet. You can visit three cities in one day or take a three-hour-long flight to your destination.
Light jets are very efficient for shorter trips of up to three hours and can comfortably accommodate a few passengers. They are the go-to planes for landing on shorter runways and accessing hard-to-reach places.
Our Recommendation: The Citation CJ3
The Citation CJ3 has been manufactured by Cessna since 2004. It combines endurance and performance with comfort. The CJ3 can accommodate seven passengers and exceeds other light jets in terms of short-field performance.
Specifications of the Citation CJ3:
Maximum flight range of 3 hours;
Aircraft range of 2,156 Nautical Miles;
Cruise speed of 478 mph;
Luggage space of 65 cubic ft;
The cabin dimensions are 15'8″ x 4'9″ x 4'9″ ft;
Wifi onboard;
Pets are allowed.
In addition to the Citation CJ3, you can also charter Cessna Citation Encore+ from the light jet category.
2. Midsize Private Jets
The smallest planes with stand-up headroom are the jets in the midsize category. They're large enough to fly over 2,000 nautical miles, and can perform transcontinental flights across North America.
Mid-sized aircraft provide flexible, comfortable longer-range flights for both personal and corporate travel.
Our Recommendation: The Citation XLS
The Citation XLS is manufactured by Cessna since 1996. It has more cabin and storage room, and a longer range than other jets in the same class. It's perfect whether you're planning to conduct business meetings while in the air or relax and enjoy your trip. The XLS can transport eight people and will allow you to travel in style.
Specifications:
It can accommodate eight passengers;
The cabin volume is 571 cubic ft;
The cabin dimensions are 18'7″ x 5'6″ x 5'7″ ft;
Luggage capacity is 90 cubic ft;
An aircraft range of 1,850 Nautical Miles;
A cruise speed of 441 MPH;
Air conditioning;
Four folding desks;
Available power outlets and entertainment systems.
The Citation XLS is the only mid-size plane in the flyExclusive aircraft fleet.
3. Super-Midsize Private Jets
For bigger parties or cross-country travel, super-midsize aircraft combine efficiency and elegance. Between midsize and large private aircraft, super-midsize planes fill a limited market segment. The super-midsize jets suit their duty admirably, as they are lighter and less sumptuous than large planes, making them less expensive to run when crossing seas and oceans.
Longer flights are promoted by Jet Club's unique price structure and for Members' benefit. Take a super-mid throughout the region, noticing the model's amazing deals.
Our Recommendation: The Citation X
With a remarkable mix of range, spaciousness, and speed, the Citation X seems to be the most versatile aircraft in the flyExclusive fleet. With its coast-to-coast mobility and roomy cabin, Citation X is your ideal choice for longer trips with larger parties. Cessna has manufactured this jet since 1996. It can carry eight passengers, with a flight range of 3,300 nm and a speed cruise of 604mph, allowing you to promptly and efficiently move.
Specifications and amenities that Citation X has to offer are:
A maximum performance of 6 hours flight range;
Baggage allowance is 82 cubic ft;
Wifi is available on board;
Pets are allowed;
The cabin dimensions are 23'7″ x 5'6″ x 5'7″ ft.
In addition to Citation X, you can also charter the Cessna Citation Sovereign as part of the company's super-midsize aircraft.
4. Large Private Jets
Whether you are flying domestic or intercontinental, a large private jet is the best way to fly. It can fly long distances without any fuel breaks while giving you incomparable comfort and luxury.
Our Recommendation: The Gulfstream GIV-SP
The Gulfstream GIV-SP is a well-known business jet that's part of a long series of Gulfstream aircraft. It can accommodate up to 16 passengers and provide comfortable sleeping areas for up to six people.
Gulfstream GIV-SP specifications and amenities:
The volume of the cabin is 2018 cubic ft;
Cabin dimensions are 45'1″ x 7'4″ x 6'2″ ft;
Luggage capacity is 169 cubic ft;
An aircraft range of 4,300 Nautical Miles;
The maximum cruise speed is 490 mph;
A flight attendant during the flight;
Wifi is available in the jet;
Kitchen with appliances and a full galley available;
A dedicated area for workspace;
Entertainment system.
The Gulfstream GIV-SP is the only large plane in the flyExclusive aircraft fleet.
Company Safety Policy and Standards
flyExclusive undergoes inspections by third-party, independent aviation safety professionals on a regular basis. They work with Wyvern Consulting, an expert safety consultant company that evaluates crew performance and aircraft certification.
flyExclusive is also ARG/US (Aviation Research Group US) certified, and they keep the highest Platinum Rating.
Pilots
Every pilot receives yearly real-time flight simulator training at CAE Simuflite and FlightSafety International's facilities. Captains are required to undergo training twice a year for enhanced safety.
Crews also receive base and emergency measures training to ensure that they are ready and competent during flight.
Maintenance and Repair Operations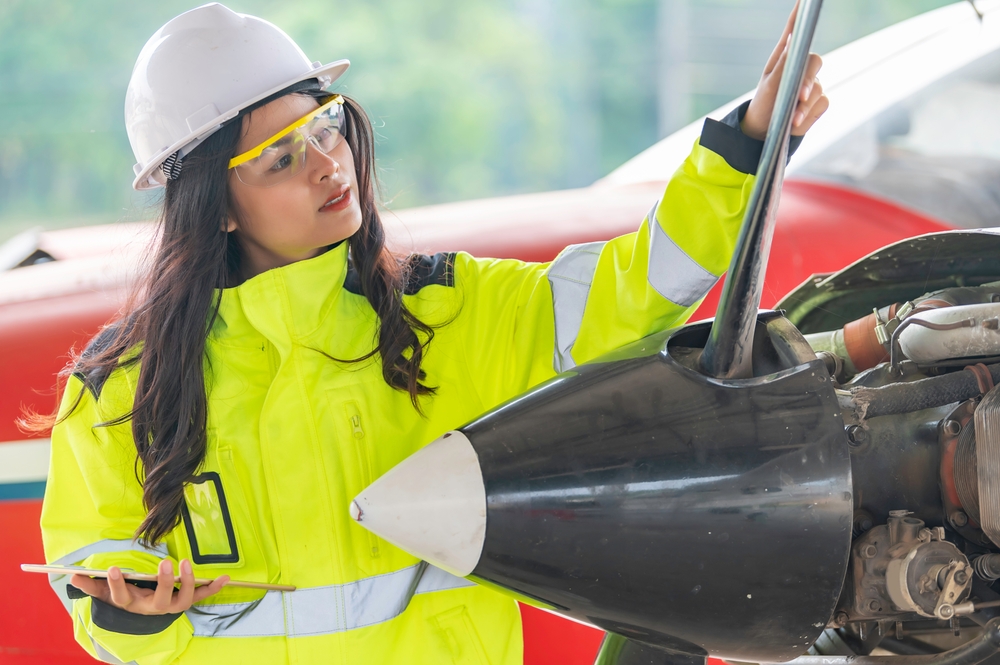 The company owns a 24,000 square feet large electrostatic painting and coating facility, the first of its kind in the Southeastern United States.
The facility provides plane exterior design services and is maintained by the top MRO (Maintenance, Repair, and Overhaul) experts in the market. Each contractor has more than 20 years of experience in the industry.
The hangar can house a variety of big private planes, including Gulfstream IVs, Falcon 900s, and far more.
There are also plans to install two additional hangars, one for complete internal and external stripping and painting. Both facilities will be designed to decrease hazardous waste, reduce environmental impact, and provide high-quality paint services that can accommodate large private aircraft, such as the Gulfstream IV.
You can learn more about their services and get a quote at their website.
Summary
Your safety and satisfaction are the company's top priority. flyExclusive are one of the few operators that are both ARGUS Platinum and Wyvern Wingman certified. A dedicated staff is accessible 24 hours a day, seven days a week, to help you with itinerary planning, and other needs.
You can fly anywhere in the United States, Canada, and the Caribbean at any time with flyExclusive, thanks to a sizeable company-owned fleet.
Flying private has advantages that commercial flights can not match. While certain perks are evident, such as privacy, extra legroom, and more pleasant flight circumstances, other less well-known benefits to be considered when choosing a Jet Club are the following:
Personalized dining menus,
Transportation from the airport,
Travel confirmation services.
Members of flyExclusive's Jet Club can take advantage of the concierge app to confirm and alter their reservations at the touch of a button.
flyExclusive is known for providing accessible and convenient private jet travel. Although there are not many jet models to choose from, the ones they have to offer are established in the industry and a popular choice amongst travellers.