There is a perfectly good reason why flying with a private jet is on the rise. Those who opt for it enjoy the many benefits of private jet travel such as cutting the long lines at the airport, not worrying about who you'll be seated next to and never being late for a flight again, among many others.
Over the past year and a half, private jet travel has seen a 210% increase according to the Air Partner's survey, mainly due to the coronavirus pandemic and the enhanced need for alternative traveling options. Furthermore, there are certain technological advances that make renting a private jet as simple as ordering an Uber – all you need to do is download an app, like Stellar or LunaJets, and you can book your private jet in just a few clicks.
Another great thing is that the high demand for private jet traveling has made it much more accessible. Of course, you can still spend up to $100 million dollars to fly on a customized luxury jet if that's what you want, but you can also use this guide to discover more affordable ways of renting a private jet.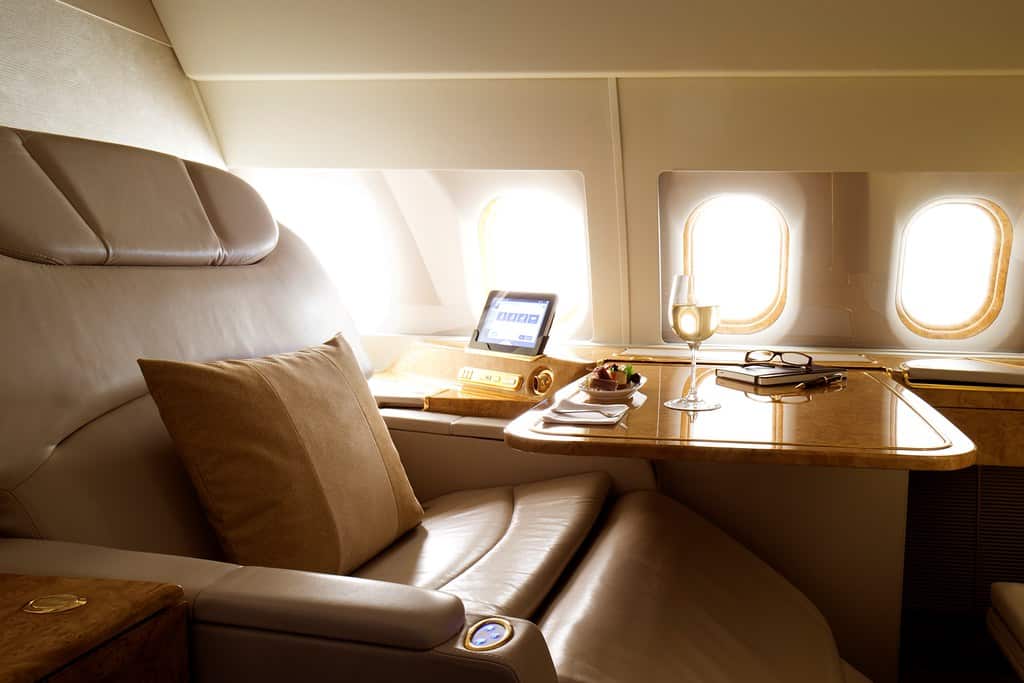 Prices For Hiring a Private Jet
Depending on the flight type and plane size, renting a private jet can cost anywhere between $1,300 and $13,000 per flying hour. Prices may slightly differ depending on the company that provides the service.
Keep in mind that there are two types of expenses when it comes to renting a private jet. So, how much a private jet will cost to hire depends on:
Hourly charter rate;
Fees, taxes, and staff salaries.
Here are the average hourly charter rates for different jet sizes:
| | | | | | | | |
| --- | --- | --- | --- | --- | --- | --- | --- |
| Plane type | Piston plane | Charter turboprop or smaller jet plane | Light jet | Middle-sized jet | Super-mid-sized jet | Ultra-long private jet | Large private jet |
| Number of passengers | 1-6 | 4 – 6 | 4 – 7 | Up to 9 | Up to 10 | 12 – 18 | 14 – 19 |
| Price for domestic flights | $1000 | $1300 – $3000 | $1300 – $3000 | $4000 – $8000 | $2900 – $5800 | $6000 – $10000 | $8600 – $13000 |
For each plane size, cross-country flights are much more expensive. However, their prices can vary significantly depending on the final destination, the time between the departure and arrival date, and the number of passengers.
For example, cross-country flights with turboprop or a smaller private jet can cost between $1,800 and $7,800, while leaving the US with a midsize private jet costs between $24,000 and $48,000.
A large private jet's cost varies between $51,600 and $78,000, but the prices can reach way over $100,000 if your destination is further away.
If you fly privately, does that mean you can take a direct flight anywhere?
Not exactly. Although private jets usually fly higher than commercial ones, meaning that the ride is much smoother and might even be faster, there are still some limitations regarding the mileage.
| | | | | | | |
| --- | --- | --- | --- | --- | --- | --- |
| Private Jet Type | Charter turboprop or smaller jet plane | Light jet | Middle-sized jet | Super-mid-sized jet | Ultra-long private jet | Large private jet |
| Max Range | 1000 – 1300 miles | 1000-1800 miles | 2000-3000 miles | 3000-4000 miles | 4000+ miles | 4000+ miles |
| Maximum flight hours | 3 – 4 hours | 3 – 4 hours | 4 – 6 hours | 5 – 7 hours | 5 – 14 hours | 10 + hours |
There are many companies that offer private jet charters, such as Air Charter Service, Air Partner, PrivateFly, Jettly, etc.

Rent or Buy?
The buying vs renting a private jet dilemma is similar to buying vs renting a beach house. The main question is: how much time do you plan on spending there?
According to aircraft companies, those who fly more than 200 hours per year should consider purchasing a jet, as it pays off in the long run.
There's also an option of fractional ownership, a concept similar to timesharing with real estate. Fractional ownership means that you own shares in the asset along with several other shareholders who also share usage rights, income, have priority access, and reduced hourly flying costs.
If you're not sure how many hours you spend flying each year, or the numbers are higher for one year but lower for the other, a good rule of thumb is to go for purchase if you fly more than 240 hours per year on average.
Taxes, Fees, and Staff Costs
Positioning fees
Positioning fees are an additional charge that calculates the hourly rate necessary to move the airplane from one airport to another one that is more suitable for you to travel from.
Fuel charges
Fuel charges depend on the current fuel prices, plane type, and planned distance. Once you define all this, the aircraft will bill you the fuel price in advance.
Staff expenses
A plane crew usually consists of a pilot, copilot, and flight attendants. Their number varies depending on the size of the plane. Each crew member should receive a daily salary, accommodation, and meals.
Airport fees
Not many people know that every airport charges landing and handling fees. These can vary significantly depending on the plane type and location of the airport.
Food and drinks on the plane
Most private jets are equipped with the finest drinks and food, and they're not free. Make sure to account for these expenses as well when planning your flight.
FET – Federal Excise Tax
In the US, domestic or in-country flights usually require a 7.5% tax which is accounted for on top of all other charges. For cross-country flights, this figure can vary.
Money Saver: Empty Legs Rent
As you can see, renting a private jet is quite costly. Yet, there is another traveling option that isn't always available, yet it offers optimal luxury for a rather reasonable price: empty leg flights.
Every time a private jet takes a group of passengers on a one-way flight to a certain destination, the plane is expected to return empty to its base. These empty flights are called "empty leg flights" and they're ideal last-minute, low-cost flying options, as the prices can be up to 75% lower than regular.
Benefits of Hiring a Private Jet
As mentioned above, there are many advantages to flying privately over flying first class. Although both provide luxury and privacy, private jet travel has many benefits that no other traveling service can provide.
Keep in mind that in this article we're talking about renting, not owning a private jet, as the latter would open a myriad of additional responsibilities.
Time-Saving
Saving time is perhaps one of the leading reasons why people decide to take a private jet to their desired destinations. If you've traveled at least once with an airplane, you're well familiar with all the strict rules you have to adhere to, which got even stricter during the COVID-19 pandemic.
Depending on the airport, travelers are obliged to be there at least two to three hours before take-off (depending on whether the flight is domestic or international). With a private jet, on the other hand, you're only supposed to be there 20 minutes before your flight, and between us, you could be a little late as well. The jet isn't going to leave without you.
Private airports have the same regulations as regular ones. However, the luggage check-in, passport control, and all the other pitstops you have to make are way smoother and faster, so the airport experience will be much less stressful and time-consuming.
And it's not just the pre-flight that's faster. Private jets also move more quickly than commercial ones – you can reach your desired destination up to 6 hours faster!
Convenient
Traveling by private jet can save you from a myriad of inconveniences that normally happen at the airport. Say goodbye to long lines for checking in, passport control, bag measuring, fluid limitations, and so on. You can take whatever you want, as much as you want. Simply park your car by the plane, show your ID or passport, and board. This is especially convenient if you travel with children or for work purposes.
Cool Down Before Going Up
Usually, people take a private jet to save time and it's in their best interest to take off as soon as possible to arrive at their destination. However, sometimes you want to relax before the flight, especially if you were stuck in traffic before or have just finished some important work.
Well, if there is a private jet waiting for you, remember that you can ask for the pilot to postpone the take-off a bit and perhaps offer you a glass of champagne, wine, or maybe some of your favorite food (if your jet comes with a chef!).
Comfort
This is the area where private jets destroy commercial flying, which is expected since you're paying a lot more for the service. Frankly speaking, first-class flying also costs a lot, but the level of comfort is much lower.
In a private jet, expect some of the best catering you've ever tried, the best wines, and the most polite staff. Moreover, the seats are unbeatable in comfort. Simply put, it's a travel option fit for royalty.
Other Things You Should Consider
One-Way Trips
If you plan on staying at your destination for several days or even weeks, perhaps a one-way trip is the best option. This way, you're not risking it with changeable fees and taxes and you don't have to pay for staff costs, positioning fees, or the air company's daily minimums.
Day of Flight Can Affect Price
If you're searching for additional ways to lower your flight costs, make sure to inform your service provider in advance when you'd like to travel.
If your departure date is somewhat flexible, your flight operator might inform you on time about certain financial benefits of traveling on Monday instead of Sunday, for example.
Although it's recommended to inform and book your flight in advance, you might also want to wait for those last-minute 75% discounts and empty leg flights. This means that lowering the price of your private jet flight usually means keeping yourself informed at all times and frequently communicating with your service provider.
Private Jet Service Access
Now, how does one actually book a private jet flight? If you know which aircraft you want to use, you can log into their website and talk to their chatbot, or send an email and make a booking reservation.
The other option is to use a private jet card membership. Most aircraft offer this type of service: you pay a certain fee upfront, which usually ranges between $100,000 and $200,000. This fee serves as a deposit, and once you're ready to fly, the prices are deducted from the deposit.
For this purpose, you can opt-in for apps such as Private Jet Card Comparisons. This company creates yearly guides that you can purchase to stay up-to-date regarding all the information you need about membership cards. Besides that, it keeps you seconds away from discovering and comparing membership card prices between aircraft companies.
Inexperienced private jet card buyers should pay attention to certain details, such as whether or not the aircraft company offers refunds, whether there is a deposit expiration date, and what their cancellation policies are. Familiarizing yourself with these policies can help you keep your money safe.
Some of the most popular private jet membership card companies are Surf Air, Airshare, Magellan Jets, Wheels Up, Flexjet, Airstream Jets, Alliance Aviation, Air Charter Service, Air Partner, Vista Jet, and many more.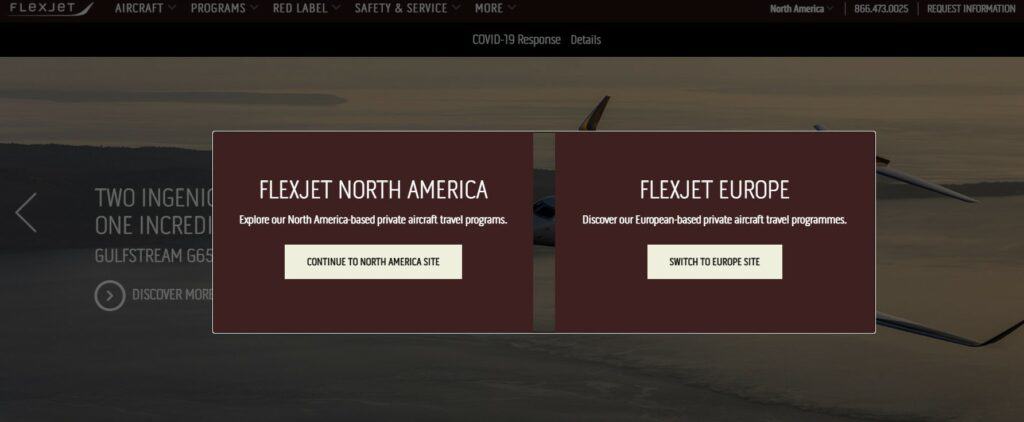 Besides the above-mentioned methods of accessing the private jet service, you can also book a single seat on the plane. Many companies offer this option just like with commercial flights, and in some cases, seats in larger private jets can cost as little as $70!
Summary
Due to the many benefits that private jets offer, more and more people decide to try this way of traveling. So, how much does a private jet cost to hire?
Private jet flights are never cheap. The price can vary from $1,300 to $13,000 per hour, depending on the plane size, distance, whether it's a domestic or cross-country flight, etc.
Besides the plane expenses, there's also a number of fees, taxes, and plane crew costs that you need to cover. If you decide to take a one-way trip, then you can avoid many of these.
Other means of lowering the price of a private jet rental are to deposit your money on a private jet membership card, book a single seat on a public-private jet flight, or rely on empty legs rent.