Traveling during the pandemic has made people look for easier, safer, and more secure traveling alternatives, and it's no wonder. Standing in long lines and having contact with other travelers is no longer an attractive option.
Therefore, renting or chartering a private jet is appealing to many. Although it's mainly a luxury for those with deeper pockets, it's no longer inaccessible to others. In other words, you don't need to be filthy rich to let yourself enjoy a fast and comfortable flight.
Of course, depending on your needs and destination, your private jet might cost from $1,300 to $13,000 per hour to rent. A huge gap, but hopefully you get the idea that chartering private jets is no longer reserved for the 1%.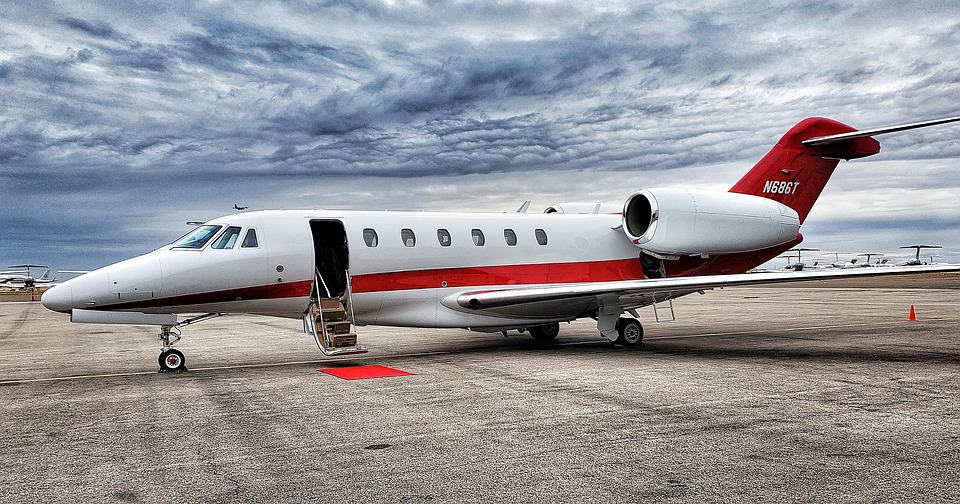 Why Would You Rent or Charter a Private Jet?
There are a number of reasons why you would choose to rent a private jet over flying on a commercial flight. If you think that first-class flying is a delight, wait to see what private flying has to offer.
Chartering a private jet means:

Less time waiting at the airport;
Traveling faster;
Traveling with more privacy;
Comfort.
If you're traveling with small children or for (confidential) business purposes, it would probably be best to cut the stress, fuss, and frustrations, and onboard a private jet instead.
Renting or Chartering a Private Jet
Many people imagine that renting a private jet is super-complicated, as we're talking serious luxury here. It might have been like that in the past, but since more and more people have started using this type of service, it's easier to get private jets than ever before.
Thanks to technological advancements, you can order a private jet online, you can do it through an app, or by phone. You can communicate directly with the company that provides the service or you can use third-party services or apps.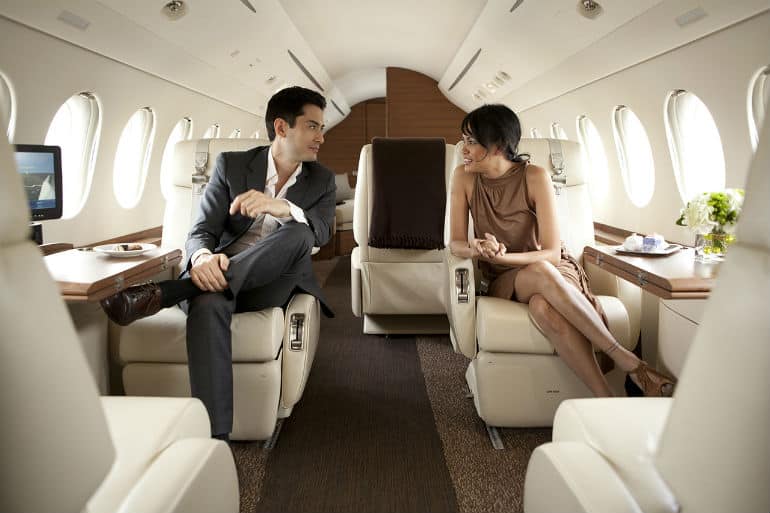 The Price
Of course, everyone's first and main concern is the price of renting or chartering a private jet, and there is no simple answer. The price depends on various factors, such as the day of the flight, the size and type of the plane, flight type (domestic or cross-country), distance flown, etc.
According to Villiers Jets and the Air Charter Service, the price can go anywhere between $5,000 and $1 million.
Apart from these standard hourly fees, there are also other expenses, such as fuel, plane crew wages and their accommodation charges, airport fees, and taxes. Of course, there are ways to lower the price, such as booking by the seat, catching empty legs flights, or using loyalty plans and leasing planes for several months.
For more info regarding pricing, check out our How Much Does a Private Jet Cost to Hire article.
What Are Your Options?
Below, you'll find all the available options for booking a private jet flight.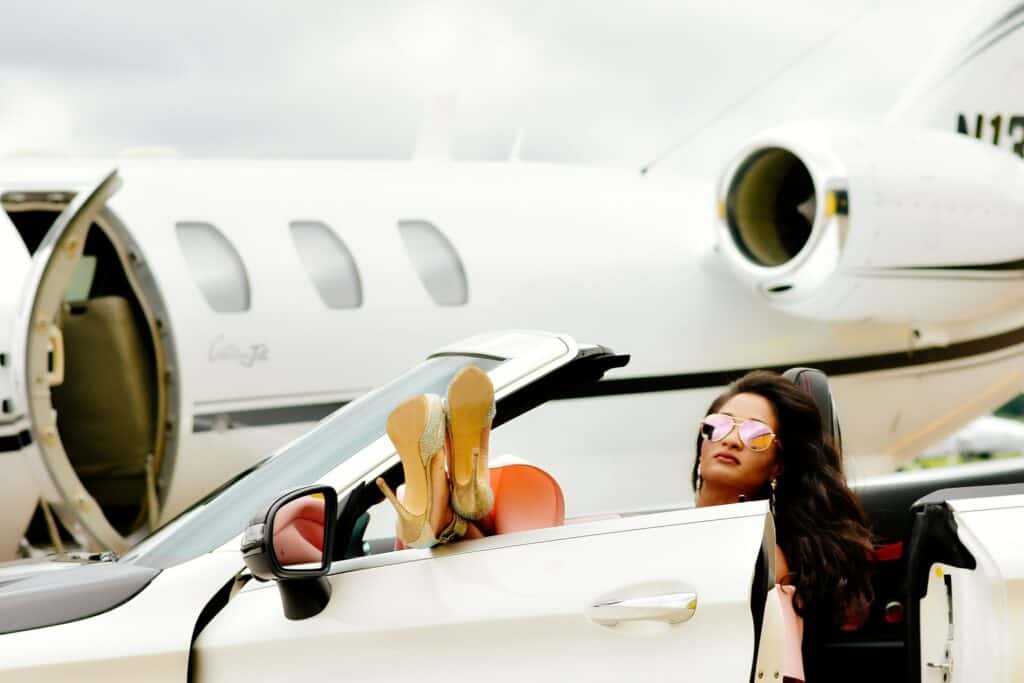 Open Marketplaces – Airbnbs for Air Travel
Depending on what you need, it's possible to book a charter directly through third-party agencies such as Blade, JSX, or XO. These companies work as booking agencies and allow you to browse through a variety of options and search for flight information.
Once you've specified the details, they will reach out and inform you of your options.
This can sometimes turn out to be the most profitable method, especially if you're purchasing only one or two seats. If you are comfortable traveling with people you don't know (in a smaller number than on commercial flights, of course), the tickets can be as low as $70 for domestic flights.
There are also free, self-service apps that operate as databases with all the information you need about available private flights, such as JetASAP or FlyJets. Neither one requires membership fees, all you need is a smartphone and an internet connection. You can set your preferred aircraft size, preferred flight times, desired departure location, and date.
Through these services, you can find full charters and shared charters, you can purchase group flights, and even bid on flight prices when they're not fixed.
Classical Chartering Services
While those apps and services are quite fresh on the flight market, there are also some more traditional chartering services designed to provide you guidance when picking the right type of plane and help you with logistics.
These services collaborate with a number of aircraft companies and can help you find the ideal flight that suits your needs, no strings attached.
Others might offer that you purchase a membership card on which you can deposit a certain amount of money in advance and then spend it as you please (but more on this later).
The most prominent companies offering chartering services are:
Victor

Victor offers more than 7,000 aircraft and collaborates with 100 operators across the globe. All flights offered by Victor are environmentally friendly, and they're working towards reducing their carbon footprint even further.
WheelsUp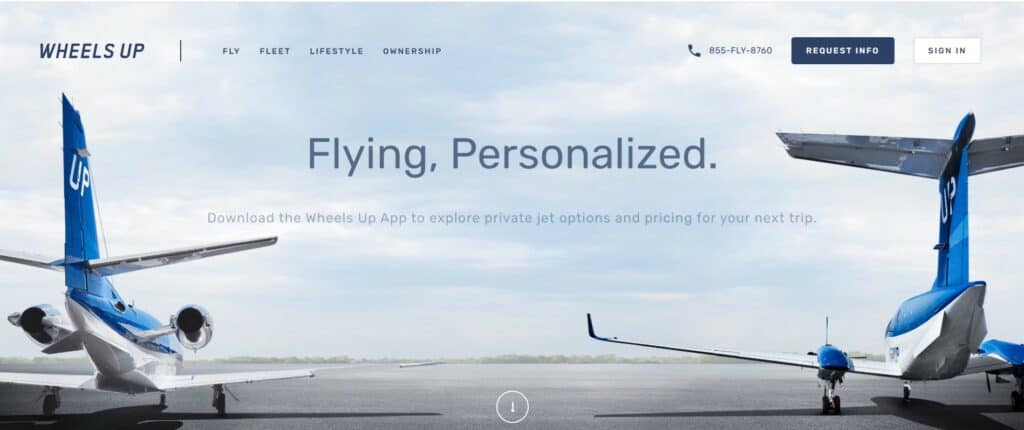 WheelsUp offers more than 1,500 aircrafts. This chartering services company offers booking one-off flights for non-members, but if you want to book more flights, you need to pay a $2,995 fee to become a member, and then pay an additional yearly membership fee of $2,945.
For a $17,000 initial fee and $8,500 per year, you can get guaranteed access to higher tiers of aircraft along with membership in their luxury vacation club.
If you're a business, the initial fee of $29,000 and annual dues of $14,500 bring you closer to having any aircraft of your choice at any given moment at your service.
Blade

Blade operates both as a direct flight booking agency and a chartering service. They're a good choice for those who mostly travel to and from cities. You can choose from a myriad of aircraft: turboprops, jets, helicopters, etc. Membership is completely free of charge.
Air Partner
Air Partner is a company with a long tradition. They were founded in 1961, and since then, they've been committed to providing the best possible flying experience to their customers. Over time, they've managed to keep in step with the times, so today they offer private jet membership cards, a mobile app, group charters, and different types of private jets to book.
Besides these, there are more companies offering similar services under similar conditions, such as Jettly or PrivateFly.
Fly Sharing
Another affordable option is to use fly-sharing services. This is quite similar to single-seat booking. The above-mentioned JSX, BlackBird, and SurfAir all offer the service of sharing a private flight with people you don't know, very often for little money, while still enjoying all the benefits of flying on a private jet.
The largest number of passengers you'll encounter on these flights is 30, which is a lot less than regular flights, and you depart from a private terminal, avoiding the standard airport fuss.
Private Jet Membership – What's That All About?
If you plan on spending a certain number of hours in the year flying privately, then it pays off to consider a private jet membership. This means paying a deposit upfront, like a subscription, that gives you access to a variety of aircraft you can book depending on your needs and wishes.
The most affordable membership option is offered by SetJet, as they require a $100 monthly membership fee and their cheapest one-way flights come at only $446. They have excellent last-minute offers, and sometimes you can even book a flight only 30 minutes before departure.
Other companies we mentioned before, like XO, Air Partner, Jettly, or PrivateFly, also offer membership programs at different pricing tiers.
Fractional Ownership
Once again, if you plan on spending numerous hours per year in the air, it pays to make an initial investment rather than purchase single flights every time. If you're not ready to make a commitment and buy a plane, you might like the option of fractal ownership. You can buy a part of an aircraft together with other investors like you, and with that purchase, you get a certain number of hours of flight in a set time frame. This is offered by companies like NetJets, FlexJet, NicholasAir, FlightOptions, PlaneSense, and The Company Jet.
If you decide to try this sort of plane "timesharing", be ready to cash out at least half a million bucks.
How to Rent or Charter a Private Jet: A Step by Step Guide
Hopefully, we've given you a good general idea of what your options are when it comes to renting or chartering a private jet, but let's break it down a bit further. Now, let's go through the step-by-step process of renting a charter private jet.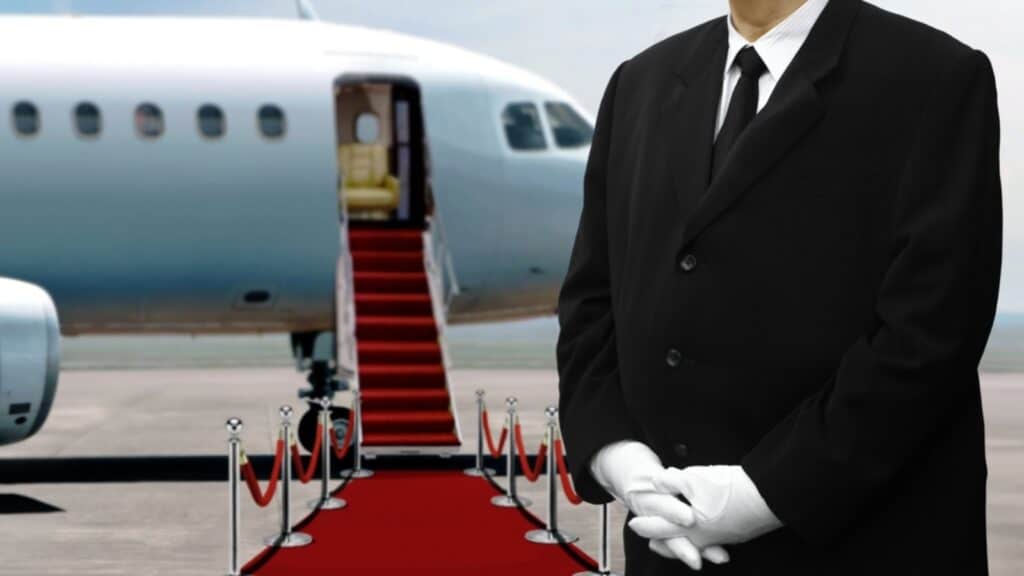 Decide on Your Destination
Knowing where you're headed, how many stops you want to make, and how long you'll stay at your destination defines a lot of the other decisions regarding your private flight. The distance impacts the hourly price, while the length of your stay impacts staff costs.
Domestic private flights are also much cheaper than cross-country ones. Airport fees and taxes can vary from one airport and country to another.
Figure Out How Often Will You Fly
Do you travel for work or pleasure? How often do you travel to the same destination, and how often do you fly in general? In case you spend many hours each year in the air for business purposes, perhaps you should consider a long-term investment in a form other than simply renting a plane for yourself and your business partners/clients/colleagues.
Single-seat direct bookings, fly sharing, jet membership cards, and fractional ownership might be good options that save you money in the long run.
Choose Your Charter Agency or Booking Platform
Once you've got your destination and flight frequency figured out, it's time to choose a booking method. As you've learned so far, there are many options.
You can either search and book the flight yourself through numerous apps and platforms, or you can rely on a charter agency that acts as a broker.
We strongly recommend checking what planes are available to fly in your area and being open to changing airports in case the plane you're looking for is already at another airport.
Also, if you don't mind flying with strangers, you can hop on a shared flight or a one-way empty legs flight and save some cash.
Double Check Your Broker's Safety Records
If you decide to go with a charter agency, make sure to double-check their safety records first. You can ask your broker over the phone to share their safety records with you, but you can also take initiative and research them on your own.
Picking the right broker is quite important, as you're putting your life in their hands. If you're not collaborating with a well-known company that everyone has heard about, consult friends, family, or coworkers to give you more information.
Book and Pay
Once you got all that sorted out, it's time to book your flight and pay. Before confirming your payment, make sure to go once more through everything: hourly rent price, taxes, airport fees, crew expenses, etc.
If everything is fine, you can go ahead and book your flight.
Enjoy
Last, but not least – enjoy your flight. Comfort, flexibility, and a strong focus on you and your experience are at the center of this service.
It can be difficult to relax and enjoy traveling on commercial flights due to all the fuss, noise, and crowd. Commercial planes sometimes take up to 600 people on one plane, which can be a real bummer, while traveling with 30 other passengers tops is a completely different story.
In some cases, private jets even let you take your pet up on the plane with you and take it out of the cage to walk free if it pleases.
Moreover, there is some amazing food and drinks available at all times to passengers, as well as wi-fi and whatever else you need – just ask for it and the staff will accommodate you.
Conclusion
Hopefully, you found this article interesting, informational, and resourceful. For more information on how to purchase a private jet or where to do so, keep following our website.
But if your main concern is how to rent or charter a private jet, let's go over the main information once more.
Renting a private jet is not at all as complicated as people might think. You are only one click away via an app and your private jet is booked. The price varies a lot and it can be as low as $5,000, but it can also easily reach close to $1 million if your needs are in that range.
The last part you have to think about is to pick the type of aircraft, services, and of course, the destination you want to visit. All that's left is to book the jet of your dreams, and you will soon be up in the air!
We hope this article has been informative and resourceful for you to continue your journey and find the best private flying option for you.