The most usual way to travel from London to Manchester is by train. The journey takes between 2-3 hours, while a bus will take you there in around 4 hours. If, however, you want to save time and reach Manchester in around 40 minutes, and be much more comfortable while you travel, a private jet is the way to go.
Regardless of your reason for traveling to Manchester, you need to have all the essential info so you can book your private flight with ease. In this article, we'll cover everything from jets and prices, to private airports and terminals, so let's get started.
London to Manchester: Overview
As we mentioned, a flight from London to Manchester with a private jet only lasts about 40 minutes, more or less, depending on the type of jet you'll choose. Turboprop planes are usually quite slower, but on a short distance like this, it's barely noticeable as they take 10-15 extra minutes, so a turboprop might be a smart idea if you want to save a buck.
When it comes to the costs, it's possible to rent a jet for as low as £4,000 from London to Manchester, while the upper limit would be somewhere at £15,000. Obviously, you could go higher if your appetite is bigger.
Since you'll be flying private, I'm sure that you'll be looking for either a private airport or a fixed-based operator (FBO). No need to worry about that, since both cities have a well-built infrastructure for private flights, and I'll give you plenty of choices in the chapters to follow.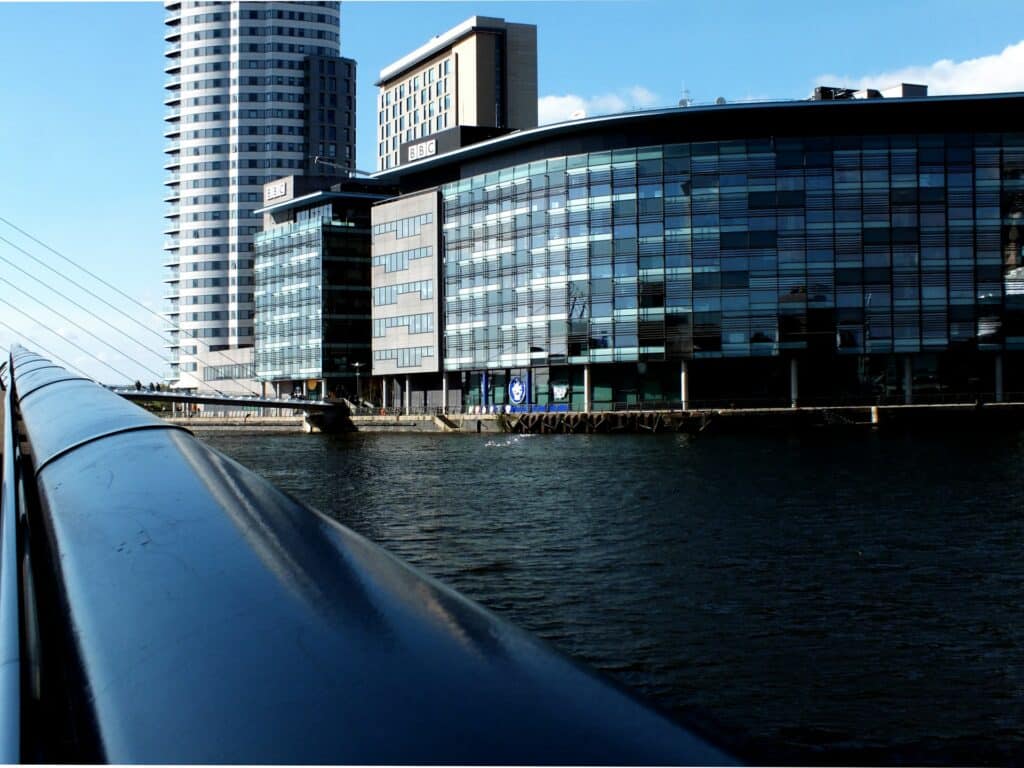 Pricing Options
London and Manchester are not that far away from one another, as both are located within the borders of one country, so prices are quite modest. But remember that there are no strict rules when it comes to prices in private flying.
Much of the final price depends on the jet model, size, the date and time when you're flying, even the company you'll choose to fly with.
The prices that I'll give you below are taken from The Aviation Factory's official website.
London to Manchester Average Flight Prices
Below, you'll find the average estimated prices for the London – Manchester route.
| | | | |
| --- | --- | --- | --- |
| Aircraft type | Number of passengers | London to Manchester route price | Estimated flight time |
| Turboprop | 5 – 8 | £4,000 | 50 minutes |
| Light jet | 4 – 9 | £5,500 | 40 minutes |
| Midsize jet | 8 – 9 | £7,000 | 40 minutes |
| Heavy jet | 8 – 62 | £11,000 | 45 minutes |
As you can see from the table, a turboprop would be the most affordable jet to rent, but 5-10 minute slower than the others. Also, expect to fit around 10-12 people in a heavy jet, since those which can take up to 62 people are called airliners and as long as you're not planning on taking the whole company or football team with you, you won't need it.
London to Manchester Airports
You won't have any trouble finding the airport that completely serves your needs in London. Let's see what private airports and FBOs are available to host your private flight.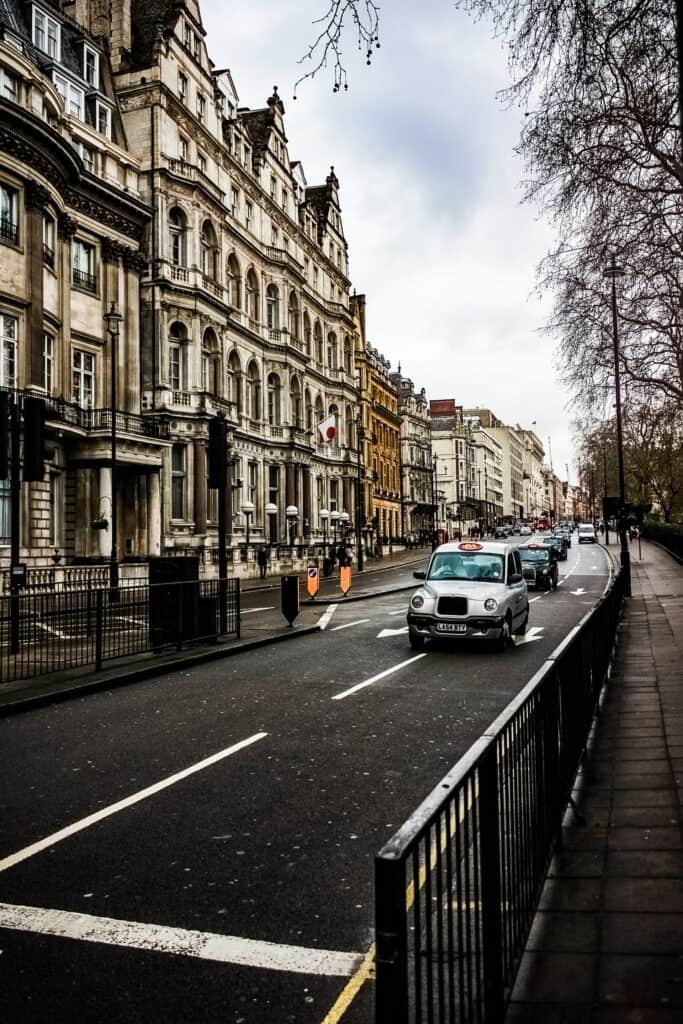 From London Luton Airport to Manchester
London Luton is located some 40 miles northwest of London's central area, meaning that you need about an hour to reach it by car. The same thing goes if you opt for public transportation. The airport is known to operate low-budget companies' flights via its sole terminal.
However, there is plenty of room for private flying as well, mostly thanks to the two private terminals run by Signature Flight Support. The T1 terminal, which is one of the most famous FBOs in the country, has hosted many important private travelers, like the Royals or other Heads of State. Within the FBO you can find only the best amenities and services, such as concierge, beautiful VIP lounges, conference rooms, meeting areas, and so on.
In case you want a different provider, Harrods Aviation also runs a top-class FBO at London Luton. The whole facility is very luxurious and comprises spacious and cozy lounges, refreshments, or snacks, while also offering ground handling services, such as fueling or maintenance.
From Farnborough Airport to Manchester
Farnborough is a little different from Luton in terms of airport organization. The facility is completely private and is located a bit far away from Victoria Station, and it doesn't even belong to London as it breaches the city borders.
However, you'll find excellent services down at the airport, which has everything to offer from newspapers to snacks in the cozy lounge. You can also seek assistance for anything you need, such as booking a table at a restaurant, a room in a hotel, or simply asking for transportation to the city center.
From Biggin Hill Airport to Manchester
Biggin Hill is another private airport that's more or less located at the same distance from London's central area like Farnborough, Luton, or Stansted airport, which is about 40 miles away. That translates into about an hour by car or a bit more by public transportation.
It has two terminals which operate private flights. One is run by Signature Flight Support, while the other is managed by the airport's handling department, Biggin Hill Executive Handling.
Biggin Hill offers all the best services as any private airport would. It's considered to be one of the better VIP hubs and offers concierge services, snacks and refreshments, reading materials, and other special services such as laundry, or assistance with accommodation, or rides to the center.
From London Heathrow Airport to Manchester
Heathrow is perhaps the only airport that you could call close to the city center, as you'd only need about half an hour to reach it by car. We're talking about a distance of 15 miles more or less, and it's quite well connected via public transportation as well.
Since Heathrow is the country's busiest commercial airport, its focus isn't really on private travelers. However, there are parts of the airport that are dedicated to VIP passengers, which you can see from the lounges and other services it offers.
And, of course, the biggest FBO network in the world, Signature Flight Support, runs a terminal nearby and offers a 5-star service. This is actually the FBO that has one of the best VIP suites, as well as golf courts nearby which you can use if you have some time to spare.
From London Stansted Airport to Manchester
London Stansted has the typical "airport distance" when it comes to London if we exclude Heathrow – 40 miles from Victoria Station. Although it's quite famous when it comes to commercial flyers, this airport has its fair share of FBOs and ground handlers in the area, such as:
Manchester Airports
Manchester's air traffic is handled by Manchester Airport (MAN), which is one of the busiest airports in the whole country, including those in London.
Manchester Airport (MAN)
The airport in Manchester is located some 9 miles away from the city center, meaning that you'd need a maximum of one hour to reach it by car. Public transportation will take you there faster as you'd only need about 20 minutes.
Private flights are mainly taken care of at the FBO run by, who other than the omnipresent Signature Flight Support. And really, you'll find everything you need at this private terminal. Everything would mean huge conference rooms equipped with huge TV screens for your presentation, separate lounges for the crew, VIP suite, snooze room, valet, and even golf courts nearby.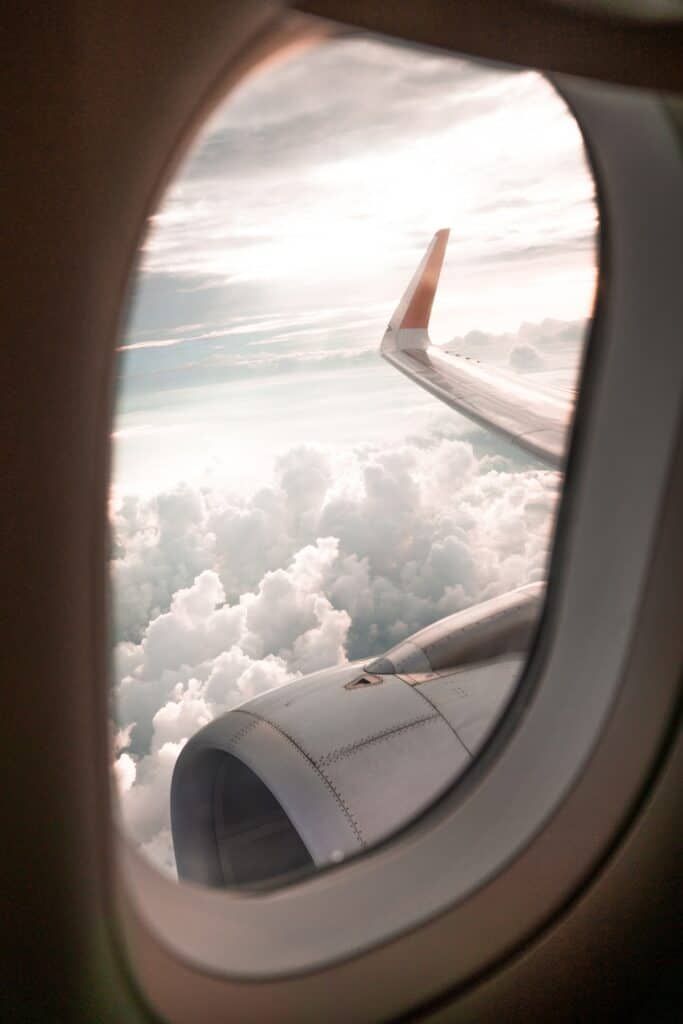 Which Jet Models Can Fly You to Manchester From London?
For a distance of barely 200 miles by road, any jet will do. It's only up to you to decide if this will be a turboprop, which would be the most lucrative option, or a bigger jet which will also impose a higher price, but also more comfort.
Small (Turboprops, Light Jets) and Midsize Jets
As mentioned, a turboprop should be the most lucrative option for this route. They usually fit a solid number of passengers, but the flight time and cabin comfort are not the best.
For example, the Piper M600 is always a good choice. It's a turboprop plane that has a cabin big enough for 5 people and needs about 40 minutes to pass this route. It's a modern and fairly new plane that has comfortable seats and a pretty cozy cabin. It costs around £5,000 to rent.
Another choice for a turboprop that's a bit more lucrative is the King Air 250. This jet has a cabin big enough to take 7 people onboard and costs some £4,500 to rent. It is, however, a bit slower than the M600, but on this route, you'll need only 10 extra minutes, and if you don't mind that, you could save some money in your pocket.
A light turbojet would be a more favorable option as these jets are usually more comfortable and faster. Although we did say that time doesn't play a great role on this route, the Citation CJ2+ can fly you from London to Manchester in about half an hour, and that does sound appealing. This jet has a seating capacity of 7 passengers and costs some £7,000 to rent.
The Citation CJ1, the predecessor of the jet above, is another light jet that I would recommend. It has a very comfortable cabin tailored to comfortably welcome 5 people. The seats are very cozy, and the jet needs 45 minutes to pass the route which will cost you around £6,000 to hire.
A midsize jet, on the other hand, should take things at a higher level in every aspect. The Citation XLS costs around £8,000 to rent and has a wonderful wide cabin that perfectly fits 7 people. It needs the same amount of time to pass the route as the CJ1 but offers more comfort.
If not that one, then the Legacy 500 is a great choice for a midsize. The cabin is very cozy and spacious, perfectly fitting nine people. You'll need about £10,000 to rent it, and expect to arrive at Manchester Airport in 40 minutes after take-off.
Heavy Jets
If a midsize is a step up, imagine what a heavy jet offers. A heavy jet simply means more style, more luxury, but also more comfort and greater speed. In this case, the speed won't play a significant role since the distance is rather short.
The Legacy 600 could be yours for the trip if you're ready to pay some £12,000. You'll get a superb walk-around cabin that can take 13 people on board, and is pet-friendly. You will be able to fly from London to Manchester in 45 minutes.
Another excellent heavy jet is the Falcon 2000LX. This jet is not as lucrative since it "only" fits 10 people in its cabin. However, the cabin is very beautiful and I'm sure you'll enjoy every minute of your flight. It's not very expensive, as it costs around £12,500 to rent, while it needs 45 minutes as well to pass this route.
Finally, make sure to consider the Gulfstream G-600 as one of your potential jets for the trip. This jet will take you to Manchester in 40 minutes, and costs some £17,000 to rent. The cabin is very cozy and will fit 12 people inside.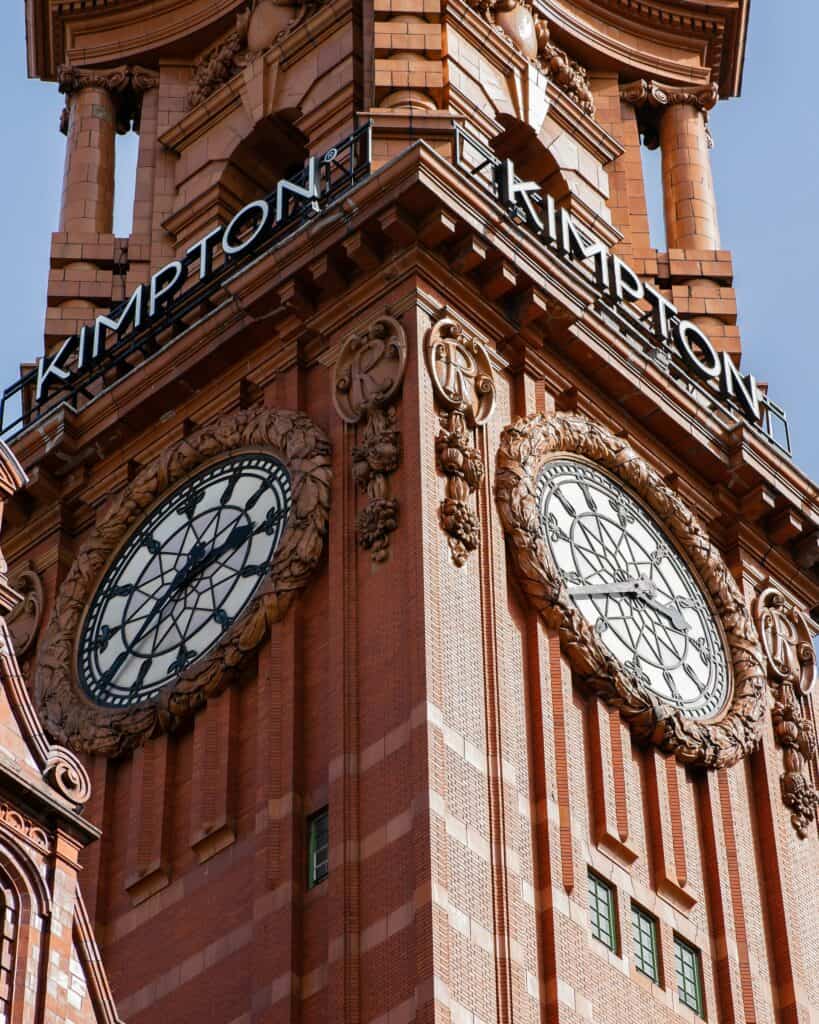 Prices Per Plane Type: Overview
Below, you will find the renting prices for jets from each category.
| | | | |
| --- | --- | --- | --- |
| Plane type | | | |
| Light and midsize jets | Number of passengers | Flight time | Price |
| Piper M600 | 5 | 40 minutes | £5,000 |
| King Air 250 | 7 | 50 minutes | £4,500 |
| Citation CJ2+ | 7 | 35 minutes | £7,000 |
| Citation CJ1 | 5 | 45 minutes | £6,000 |
| Citation XLS | 7 | 45 minutes | £8,000 |
| Legacy 500 | 9 | 40 minutes | £10,000 |
| Heavy jets | | | |
| Legacy 600 | 13 | 45 minutes | £12,000 |
| Falcon 2000LX | 10 | 45 minutes | £12,500 |
| Gulfstream G-600 | 12 | 40 minutes | £17,000 |
Conclusion
London to Manchester is a very common route and you should plan your trip in advance so everything goes as smoothly as possible. Private flying is pure joy, but there are a couple of things that you have to remember.
A flight to Manchester takes about 40 minutes, and you shouldn't really bother about finding the fastest plane, since this is a route that doesn't make a difference in that matter. There are options as low as £4,000 but if you are ready to spend up to £17,000, you'll find the biggest and fastest jets.
Choosing an FBO (fixed-base operator) should be easy from London due to the big choice, while the best one to use in Manchester is Signature Flight Support's private terminal. Now that you have all the important info, you're ready to book your flight. Happy travels!