London and Moscow are not as distant as one might think, especially not if you decide to travel via private jet. The two glorious cultural nests are only three to four hours away by air, which is relatively fast for a distance of 1,500 miles.
Both of these colorful cities have the infrastructure to provide you with an excellent private flight experience. In this article, we'll cover all the details you should know so you can plan your trip with ease, like where to book a flight, how to choose a plane, and which FBO (fixed-base operator) to consider.
London to Moscow: Overview
Moscow is one of the biggest cities in the world, counting around 12.4 million citizens. It's the Russian center of culture, politics, and business, so no matter the reason for visiting this wonderful city, a private jet is by far the best traveling option.
The good thing is that the mileage is just about right for every type of jet, so you have plenty of options to choose from
If reaching Moscow fast is important to you, you can choose to fly via a light, midsize, or heavy jet and get there in around 3 hours. If, however, you don't mind flying for around 5 hours or a bit less, a turboprop is easily the most affordable option.
The price a private jet rental for this route goes for is somewhere between £15,000 ($20,000) and £25,000 ($34,000), and it all depends on the type of jet, the number of passengers, concierge services, and so on. Let's go into more detail regarding the cost.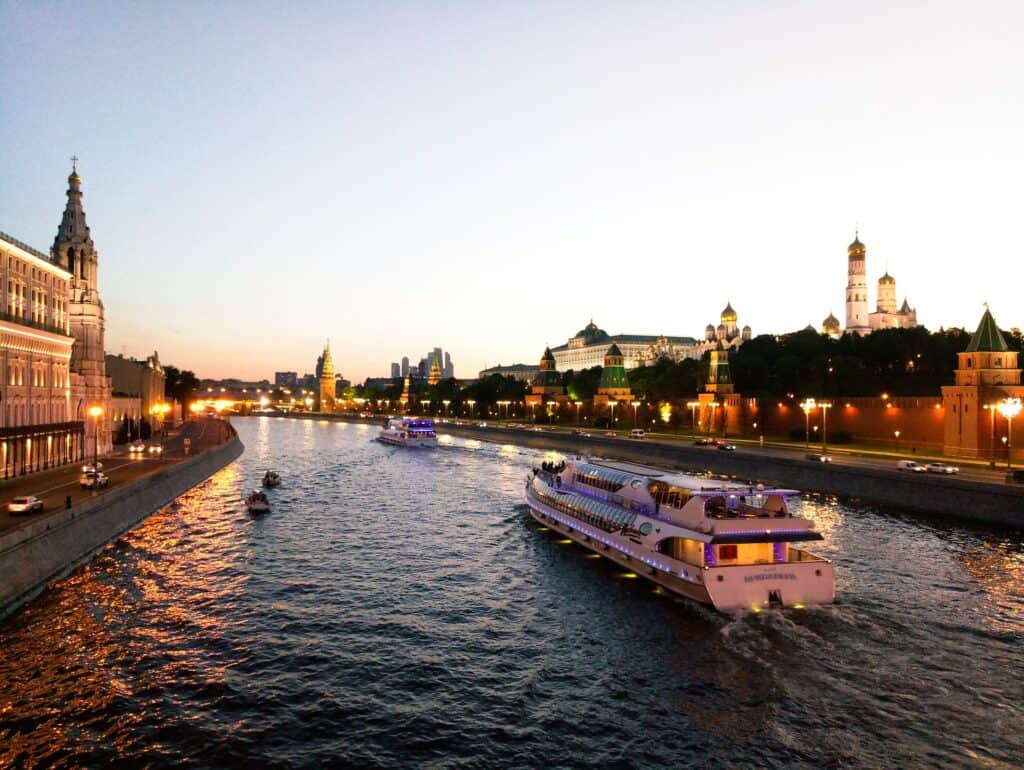 Pricing Options
One thing you have to know about private jet rental prices is that there is no fixed price, as it all depends on the company providing you the service, the size of the plane, the specific jet model, the time and date of your flight, etc. The only way to know the exact cost is to contact the company directly and ask for the final figure.
Sometimes it's possible that the company won't give you the price without receiving a unique quote interest from your side.
London to Moscow Average Flight Prices
Here's how things are looking regarding the selected route, as seen from The Aviation Factory's website.
| | | | |
| --- | --- | --- | --- |
| Aircraft type | Number of passengers | London to Moscow route price | Estimated flight time |
| Turboprop | 6 – 12 | £18,100 / $24,850 | 4 hours 55 minutes |
| Light jet | 4 – 11 | £15,100 / $20,700 | 3 hours 40 minutes |
| Midsize jet | 6 – 10 | £20,600 / $28,250 | 3 hours 20 minutes |
| Heavy jet | 6 – 96 | £19,350 / $26,550 | 3 hours 20 minutes |
As you can see, some midsize jets can be more expensive than heavy ones. There can be multiple reasons for this, like a newer or a faster jet model, or a smaller model performing better than a larger aircraft, to name a few.
Also, note how big the seating capacity range is for the heavy jet. I doubt you'll need a 96-seater, as those planes are mostly used by big airline companies for commercial flights. A regular private heavy jet usually has between 10 and 20 seatings.
Another thing to note is that other companies, such as FXAir, Air Charter Service, or Private Fly, offer different figures for each one of the columns above.
London to Moscow Airports
London, just like Moscow, has plenty of private terminals that you can choose from. These facilities are called FBOs (fixed-base operators) and provide 5-star services for VIP passengers. Let's see what FBOs can be found in London and its surroundings.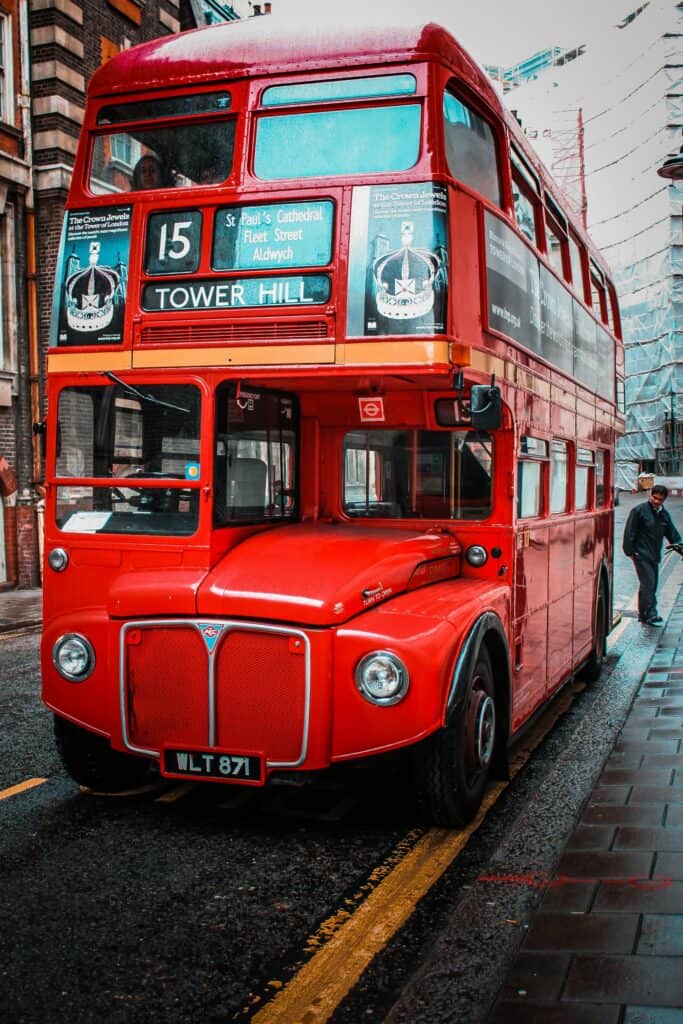 London Luton Airport to Moscow
I'd start with London Luton since it's one of the most famous airports in London, yet not exactly the busiest one. This is an international commercial airport, located some 40 miles northwest of the city's central area. To reach it, you need about an hour by car or a bit more by public transport.
You can find a few private terminals around the airport's building that host private flights, like two of Signature Flight Support's FBOs, the T1, and T2. These are nicely designed and equipped facilities offering you the best concierge and VIP services, along with conference rooms, resting lounges, and more amenities. Another FBO located nearby you might be interested in is the one run by Harrods Aviation. We advise that you visit the provided websites to see which one suits your needs more before making a decision.
Farnborough Airport to Moscow
Farnborough is the furthest private airport from London's city center. Technically, at some 40 miles southwest of London, the airport is located in Rushmoor, Hampshire, and mostly serves the area's business elite.
The fact that the airport is famous for operating business jets, means that the FBO service you'll receive there is top class, with conference rooms, a fancy restaurant, as well as rooms and lounges that scream luxury. Of course, you are allowed to fly from Farnborough even if you're not in the business world.
In case you want to use the services of a different provider, you'll also find an FBO run by TAG Aviation nearby, a company that has been in this business for over 50 years.
Biggin Hill Airport to Moscow
The Biggin Hill airport is a private airport itself, located some 40 miles away, or an hour's drive if you'd like.
Within the scope of Biggin Hill's services, you have concierge, VIP treatment which includes drinks, food, reading materials, you name it. The lounges are spacious and comfortable and have the best furniture to keep you cozy. If you don't want to travel by car, you can order an air taxi which will take you to the airport in six minutes, if your starting point is the central area.
If, however, you decide to go for an FBO, Signature Flight Support runs a private terminal right next door.
London Stansted Airport to Moscow
London Stansted might not be the most common airport you'd choose for a commercial flight, but it's quite a hub for private flyers. Its surroundings are full of FBOs and companies providing all sorts of VIP concierge services.
The airport is located some 40 miles northeast of London city center, just like Luton, but in a different direction. To reach it by car, you need approximately one hour. Anyway, here are all the FBOs you can find in the area:
London Heathrow Airport to Moscow
London Heathrow has a perfect location, as it's only 30 minutes by car from London city center, unlike any other airport we've listed so far.
When it comes to FBOs, the offer is quite scarce. However, those who want to fly private can use the private terminals operated by Signature Flight Support and Menzies Aviation. I'll assure you that while there is a rather poor choice of private terminals, the ones that are there will give you the full VIP treatment.
Moscow Airports
Moscow has five international airports, and each one of them has private terminals either within its organizational structures or nearby. Some have more, some have less, but being a hub for tourism and business, you're not to worry about finding your perfect FBO.
Vnukovo is one of the most convenient airports people choose when traveling from or to Moscow. The Vnukovo-3 building, which is part of the whole airport complex, serves as a private terminal and offers fancy lounges and VIP services.
Nearby, you can also find FBOs that are run and operated by Universal Aviation, a company that runs several private terminals close to every bigger airport in Moscow, and if you're a business traveler, we recommend the 3DReid terminal, which is considered to be the hub for business trips in Moscow.
Another company that operates FBOs in the Moscow area, but also rents and charters jets, is Inter-State Aviation (ISA). However, I'd skip this one if you're looking for real luxury, as ISA mostly offers different kinds of services such as hangars, jet rentals, and so on, and is not really focused on high-end catering to their private clientele.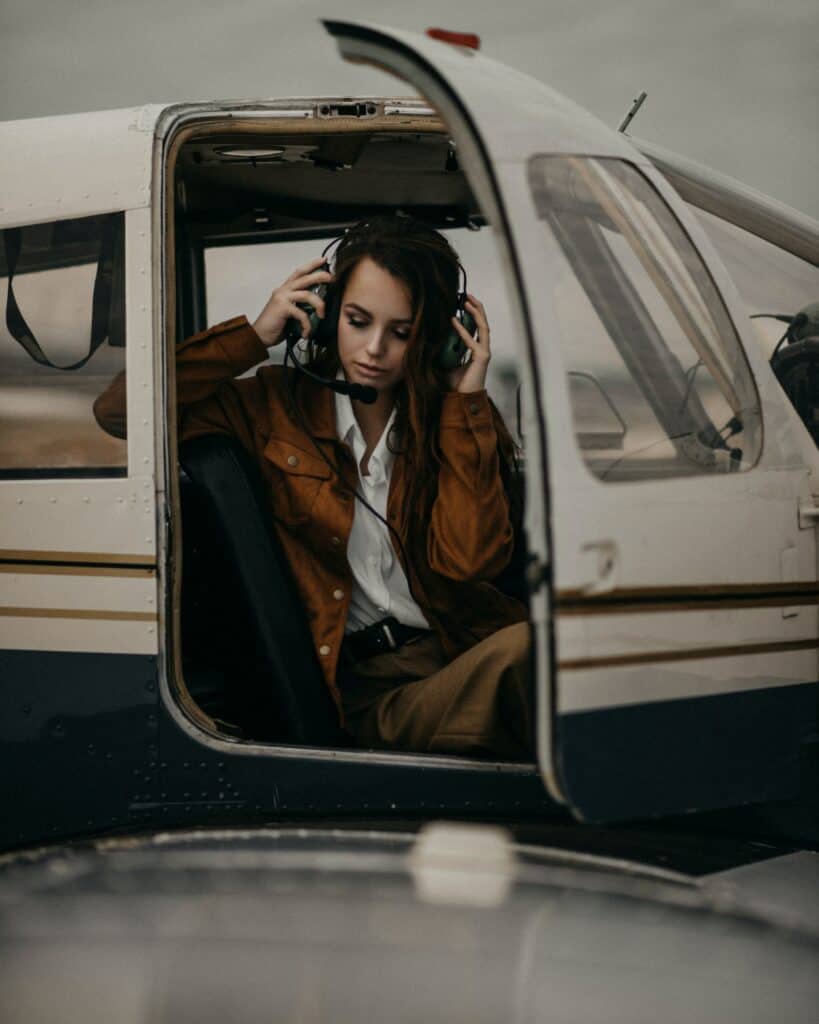 Which Planes Can You Fly to Moscow from Each Category?
In this chapter, we'll go over specific jet models from each category to see which are the most affordable, fast, comfortable, and stylish enough to take you from London to Moscow. Before we start, bear in mind that prices may vary a lot depending on the company you've chosen.
Small and Midsize Jets (Turboprops, Light Jets, and Midsize Jets)
If you opt for a small jet, even a turboprop, there are quite a few options you could consider.
Turboprops might need around five or six hours, so if time is not of the essence, this is your most cost-effective option. While the cheapest option Private Fly offers is the Pilatus PC-12, which can accommodate up to 6 people for £14,500, I recommend the Beech BE200 Super King Air, a slightly more expensive option that fits up to eight people and offers much more comfort.
A light jet will take you to Moscow in about 3 to 4 hours, and from this category, we recommend the magnificent Cessna C525 Citation CJ4, which costs £18,000 to rent and fits 7 people. The jet needs 3 hours and 12 minutes to reach Moscow and provides a spacious cabin guaranteeing comfort.
Midsize jets are by far the best option since most of them are bigger, faster, and more resistant to weather conditions. The Legacy 500 is a super-midsize aircraft that provides seatings for 8 people. The price to pay for this jet is £30,600 to hire as it'll need 3 hours and 7 minutes to reach Moscow.
If you're fine with spending more on a private jet from London to Moscow, check out the Gulfstream G200. I'm sure you'll like the modern-looking design with a spacious cabin that comfortably accommodates eight persons. It costs £31,500 and needs three hours to pass the route.
Heavy Jets
If you have a bit more to splurge, a heavy jet is the most luxurious option that provides the utmost comfort and concierge services. Such services are, of course, offered in all types of jets, but are more convenient for midsize and heavy planes.
A nice catch, so to say, is the Challenger 850, a heavy jet with a capacity to seat 16 people. It costs £34,800 to hire and needs 3 hours and 10 minutes to go from London to Moscow, according to Private Fly. The price to pay is £34,800.
At the same time, Air Charter offers the same jet for less money – £22,200. However, it says it will only accept 15 people and will travel 20 minutes longer than Private Fly. For what's given, I think the difference in price is worth choosing Air Charter in this case.
Another beautiful heavy jet that you can rent via Air Charter is the Challenger 605. This one is a bit more expensive, with the price amounting to £22,650 and a seating capacity of 12. It takes 3 hours and 25 minutes to reach Moscow from London, and is more comfortable than all the other options we mentioned, as it comprises a walk-around cabin.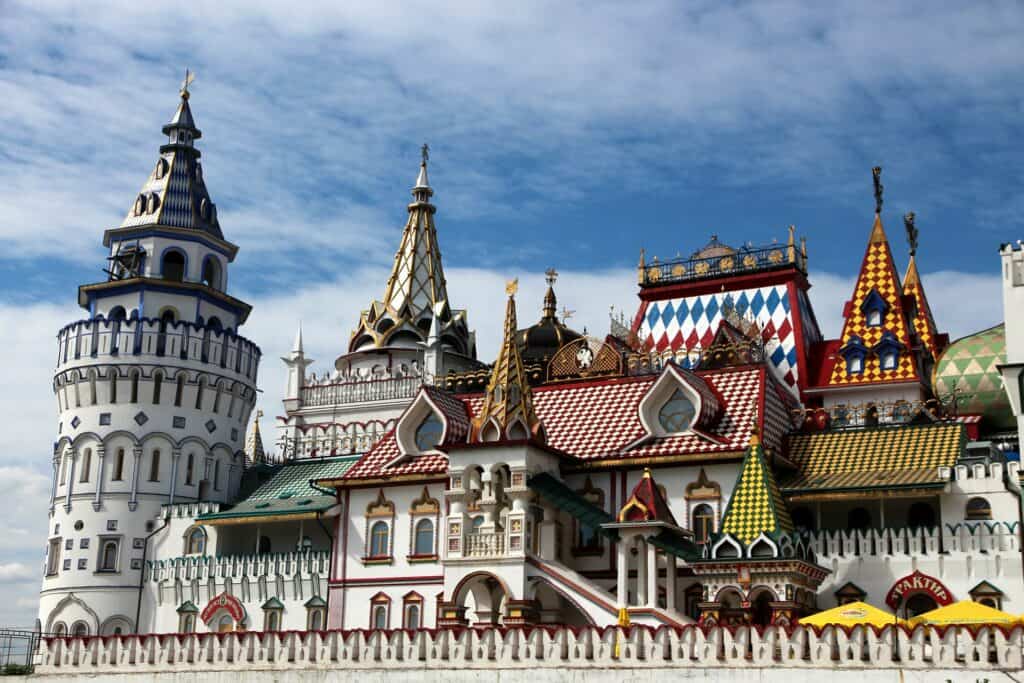 Prices Per Plane Type: Overview
Below, you will find a table that gives the prices per jet model.
| | | | |
| --- | --- | --- | --- |
| Plane type | | | |
| Light and midsize jets | Number of passengers | Flight time | Price |
| Pilatus PC-12 | 6 | 4 hours 56 minutes | £14,500 / $19,500 |
| Beech BE200 Super King Air | 8 | 6 hours 10 minutes | £16,400 / $22,000 |
| Cessna C525 Citation CJ4 | 7 | 3 hours 12 minutes | £18,000 / $24,200 |
| Legacy 500 | 8 | 3 hours 7 minutes | £30,600 / $41,100 |
| Gulfstream G200 | 8 | 3 hours 1 minute | £31,500 / $42,300 |
| Heavy jets | | | |
| Challenger 850 | 16 | 3 hours 10 minutes | £34,800 / $46,800 |
| Challenger 605 | 10 | 3 hours 10 minutes | £22,650 / $30,500 |
Conclusion
London and Moscow are both very exciting destinations that are worth visiting. They seem far away from one another, but it should only take you some three hours to pass this route via private jet.
The average price range goes from £15,000 ($20,000) to £25,000 ($34,000), but as you probably assume, prices can go as high as you want.
Taking off and landing is easy due to the perfect airport infrastructure that these cities have. There are plenty of FBOs that you can choose from, so make sure you pick the one that's best tailored to your needs.