A weekend in Vegas always sounds like a good idea. The only thing that might sound better is a week in Vegas, I guess. But one thing is certain – traveling to Vegas by private jet is definitely the best way to get there.
Even though flying from London to Las Vegas isn't as quick and affordable as it would be from Los Angeles, it's certainly feasible and can be quite a pleasant trip. In this article, I'll give you all the information regarding prices, airports, and jets, so you have all the details to make an informed decision.
London to Las Vegas: Overview
The average flight time from London to Las Vegas is somewhere between 10 and 12 hours, give or take, depending on the type of jet you've chosen. A turboprop will be the slowest form of jet transport as they need over 15 hours to reach Las Vegas, which is why some companies don't even offer them. A midsize jet would be a better option, but for a trip of over 5.000 miles, a heavy jet would be your best bet, especially if you want to get there fast and have a lot of comfort while in the air.
The price that you'd have to pay for a heavy jet ranges from $90,000 to $150,000 on average. This depends on who will provide you with the service, and of course, what heavy jet model you will choose to rent.
Now, let's get into more details regarding pricing.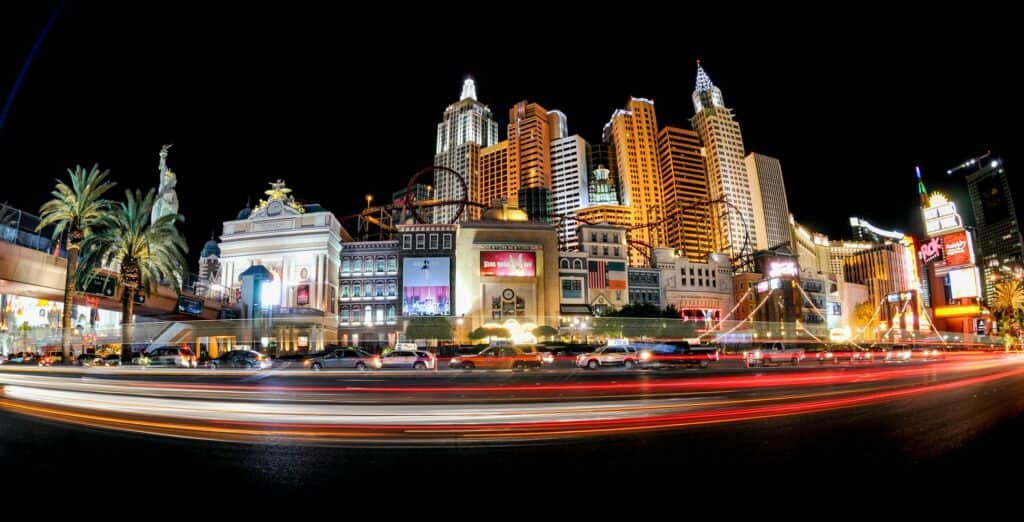 Pricing Options
I believe that you're quite excited about this part since it is indeed something that might determine your next trip. However, before we jump to it, please note that different companies will charge you differently.
Companies will have different offers, fleets, staff members, and so on, and all that will impact the final price. This is why throughout the text I've included the average prices taken from three different companies.
The Aviation Factory only offers heavy jets, just like Air Charter Service, while Private Fly has everything at its disposal.
London to Las Vegas Average Flight Prices
The table that you will find below is how things are looking on the Private Fly's website.
| | | | |
| --- | --- | --- | --- |
| Aircraft type | Number of passengers | London to Las Vegas route price | Estimated flight time |
| Turboprop | 7 | £39,700 / $54,200 | 17 hours 54 minutes |
| Light jet | 5 | £49,000 / $67,000 | 12 hours 5 minutes |
| Midsize jet | 8 | £63,700 / $87,100 | 9 hours 50 minutes |
| Heavy jet | 14 | £93,800 / $128,200 | 10 hours 4 minutes |
The prices for each category are not fixed. They could appear higher if you choose a jet model that the company charges more for. The most expensive jet that you can rent with them is the Gulfstream G500, which fits 14 people and costs £337,200 ($460,600). It will take you from London to Las Vegas in less than 10 hours.
London to Las Vegas Heavy Jet Flight Prices
Since a heavy jet is what most people choose when they're flying overseas and then over the whole of the U.S., I figured you could use a different perspective on this size category.
Booking a heavy jet through The Aviation Factory is gonna cost you £68,250 ($93,400). The estimated flight time is 10 hours and 35 minutes and the plane can fit a maximum of 96 people. Planes that can fit so many people are called airliners and are mostly used for commercial purposes.
On the other hand, Air Charter Service offers quite a fleet. There's a very nice Global 6000 for rent, for £104,250. This jet can take you from London to Vegas in 10 hours and 25 minutes and can get on board a party of sixteen people.
The most expensive variant that you can get with Air Charter is the truly magnificent ACJ319neo. The interior of this jet literally looks like a tiny apartment and can get 19 people on board. Well, that treat in life would cost you £310,700 ($424,450).
London to Las Vegas Airports
There are more than enough airports in London and the surrounding area that will take you to Las Vegas. As private passengers, you'll need private FBO (fixed-base operations) terminals. Luckily, London has plenty of those as well.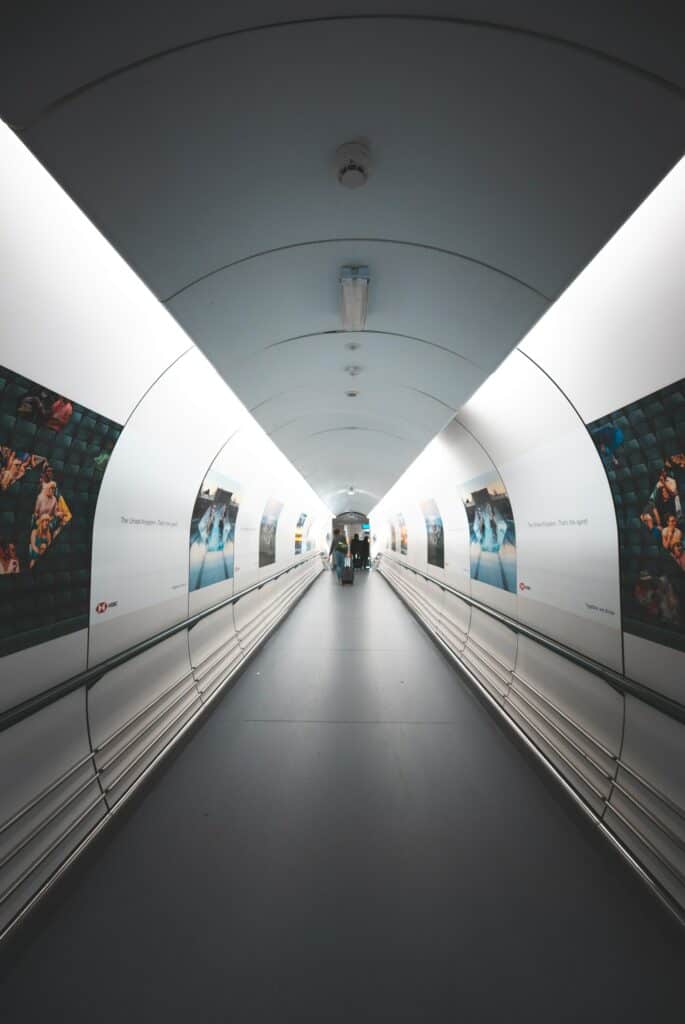 London Luton Airport to Las Vegas
London Luton doesn't have plenty of FBO, but rather three. Two are owned by the same company, Signature Flight Support (SFP), and are marked as SFP T1 and SFP T2, and the third option is the one operated by Harrods Aviation.
But really, both of these providers offer amazing and spacious FBOs, with VIP services included. The lounges are beautiful and there are conference rooms in case you need to do some business first.
The London Luton airport itself is located an hour by car, some 40 miles northwest of the city center. It's a well-known airport that operates thousands of flights per year, both domestic and international.
Biggin Hill Airport to Las Vegas
Biggin Hill is a private airport located one hour away by car from Victoria Station, the central bus and train station in London.
The airport offers VIP FBO services, including food, drinks, a library, and more. It comprises spacious lounges and luxurious halls, equipped with the finest furniture made of the softest materials. You can get there by helicopter organized by the vendor, in only 6 minutes.
In case you'd like to use a different provider, there's a Signature Flight Support FBO right next to the airport.
Farnborough Airport to Las Vegas
The Farnborough Airport is quite popular amongst the business class, as the facility itself is tailored upon its needs, with huge conference rooms and 5-star services that make your money worth it. If you're not a business person, don't worry, everyone can use this airport.
It's located some 40 miles southwest of London's central area and technically belongs to Rushmoor, Hampshire. It's gonna take you about an hour and some twenty minutes to get there by car.
At the same time, there is another option that you can opt for from Farnborough, and that's the TAG Aviation FBO which is located right next to the airport building. TAG is a proven company that has had its first footprints in the business for over 50 years.
London Heathrow Airport to Las Vegas
Heathrow Airport is perhaps the most popular airport in London since it's the nation's busiest airport that offers commercial flights worldwide. It's located only 30 minutes by car from Victoria Station, the city's central bus and train station, which is only 15 miles away. The closest one you'll get.
Even though it's not as popular among private flyers, since there aren't many private terminals in its surroundings, there are a couple of good options. One is Signature Flight Support that runs FBOs everywhere in the world. The second is an FBO operated by Menzies Aviation, which just like SFS, has proven to be a serious company that provides excellent VIP services.
London Stansted Airport to Las Vegas
Unlike Heathrow, London Stansted has plenty of private terminals around it and within. The airport itself is located some 40 miles from London's city center, and you can reach it by car in about an hour.
Since there are so many FBOs in the Stansted area, you better have a look at the list yourself.

Las Vegas Airports
Las Vegas is a city that once made a total of $794 million in gambling revenue, in one month. So, with all the money that's being poured into this magical city, you can bet that the private fixed-base operators are top-notch and offer only the best services.
Signature Flight Support runs an excellent FBO near Las Vegas, offering VIP services, catering, concierge, and whatnot. Another excellent choice would be Atlantic Aviation, or VGT, which is a real classy story, a proud member of Air Elite, a luxury FBO network.
Other private airports to consider are Jet Charter Flights Las Vegas, or HND, another Air Elite member.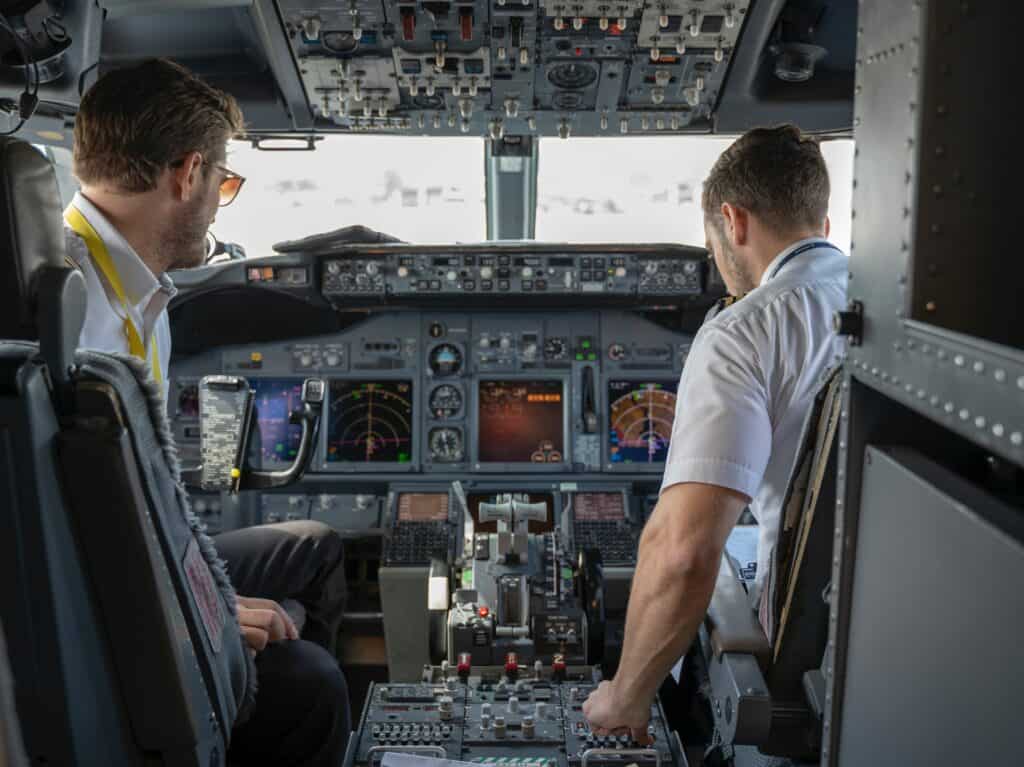 Which Planes Can You Fly to Las Vegas from Each Category?
Previously, we mentioned how there are light, midsize, and heavy jets. Well, there is a lot more to jets other than their size-determining categories. Each of these has its subcategory and every subcategory is represented by hundreds of models.
However, it would be best if you take a midsize/super-midsize or a heavy jet to Las Vegas. As I said, it's plausible via light jet as well, turboprop even, as I'll recommend you some, but the trip is long and I'm sure you'll appreciate a bigger cabin.
However, bear in mind that the prices vary from company to company. The same jet might be a bit more expensive or cheaper at Private Fly, but a different one can be more affordable at Air Charter Service. So, note that there are no strict rules about how much a jet costs to hire.
I'm gonna try to give you as many perspectives as I can.
Small and Midsize Jets (Turboprops, Light Jets, and Midsize Jets)
The turboprop Pilatus PC-12 will cost you around £42,500 and can fit six people. The only downside is that you'll have to travel for about 15 to 17 hours,
A light jet, like the Cessna Citation M2, will take you to Las Vegas in 12 hours. To book it via Private Fly, you'll have to pay £48,800. This jet can get 5 people on board, but the interior is bigger than the turboprop, so the five passengers are guaranteed extreme comfort.
Now, midsize and super-midsize jets are a different story. They will get you there fast, in the most pleasant way possible, and they are more likely to have some sort of concierge, VIP services involved.
The Legacy 450 is a good bang for the buck. An exceptionally well-built aircraft, which needs under 10 hours to get you from London to Las Vegas, at an average speed of 575 miles per hour (MPH). The jet can take eight passengers and the price to pay for this one is £63,500.
Heavy Jets
Heavy jet is the most exciting size category since it's the most common one to take you overseas. I elaborated on some heavy jets in the beginning, with the goal to give you a perspective about the enormity of the price range.
However, an option that's neither too cheap nor too expensive for a heavy jet is the Gulfstream G350. It falls in the under £100K category, costing £93,500 to rent via Private Fly. The number of people that can get on board is 14.
A slightly more expensive option, but with a seating capacity of 16, is the Challenger 850. It needs 35 minutes more to reach Las Vegas than the Gulfstream G350 and costs £98,500 to rent.
If you're willing to pay more than £100K, here's what I'd recommend. The Challenger 604, a twin-engined business jet, goes from London to Las Vegas in 11 hours and 25 minutes. If you're not impressed with the speed, remember that you'll be paying for the remarkable design of this jet.
Thanks to the wide fuselage of the jet, there is room for a walk-around cabin, to which you cannot put a price. At the same time, the price for this jet is £111,800 and can get 10 people on board.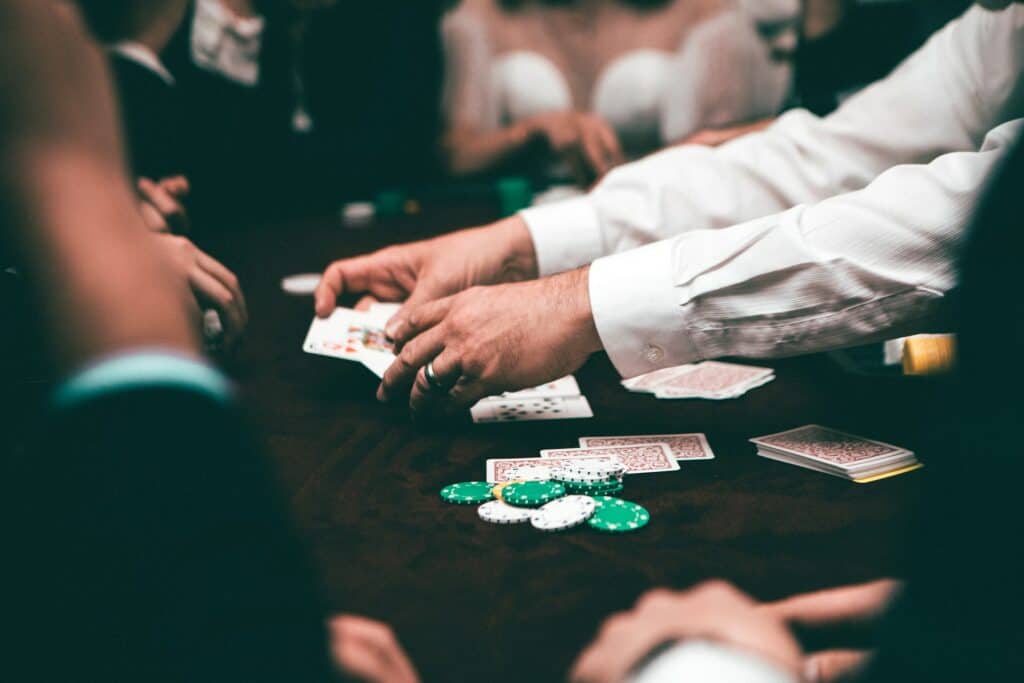 Prices Per Plane Type: Overview
To make things clearer, take a look at the table below.
| | | | |
| --- | --- | --- | --- |
| Plane type | | | |
| Light and midsize jets | Number of passengers | Flight time | Price |
| Pilatus PC-12 | 6 | 16 hours 42 minutes | £42,500 / $58,200 |
| Cessna Citation M2 | 5 | 12 hours 5 minutes | £48,800 / $66,900 |
| Legacy 450 | 8 | 9 hours 50 minutes | £63,500 / $87,000 |
| Heavy jets | | | |
| Global 6000 | 16 | 10 hours 20 minutes | £104,250 / $142,900 |
| ACJ319neo | 19 | 11 hours | £310,700 / $424,450 |
| Gulfstream G350 | 14 | 10 hours 4 minutes | £93,500 / $128,100 |
| Challenger 850 | 16 | 10 hours 39 minutes | £98,500 / $135,000 |
| Challenger 604 | 10 | 11 hours 25 minutes | £111,800 / $153,200 |
| Gulfstream G500 | 14 | 9 hours 34 minutes | £337,200 / $460,600 |
Conclusion
The final takeaways that you should remember from this text are that the most comfortable and fast way to reach Las Vegas from London is via super-midsize or a heavy jet. The average flight time to Vegas should be from 10 to 11 hours, give or take.
The price is a very liquid category but I'd say that you're good with £100,000. Of course, there are much cheaper jets you can rent, but there are much more expensive ones, too. After all that's been said, I'm sure you'll make the best decision for you, so the only thing left to say is – happy travels!