Courchevel is an exclusive ski resort located in the Les Trois Vallées of the French Alps. This picturesque area is the westernmost region of the iconic mountain range and offers four different villages with distinct atmospheres, cultures, and styles. The area is also renowned for its seven Michelin-star restaurants, making it a favourite of foodies around the world.
The resort is divided into five villages, each with its own unique charm. Visitors can arrive in style by chartering a private jet to Courchevel and enjoy the many attractions the area has to offer. From its thrilling ski slopes to its luxurious bars and restaurants, it's one of the most glamorous ski resorts in the world. Whether you're looking for a thrilling adventure or a luxurious escape, Courchevel has something for everyone.
The top routes to Courchevel are:
If you're organizing a trip to Courchevel, then you're in luck! We'll go over all the essentials when it comes to chartering a private jet, so let's get started.
1. Private Charter: Rome to Courchevel
By chartering a private jet, you can avoid busy airports and long lines whilst travelling from Rome to Courchevel. You have the option of choosing a large Airbus or a smaller turboprop to suit your individual needs and requirements. The distance between the two cities is 379 miles and the journey can last approximately one hour, with average prices ranging from €8,000 to €26,500.
Rome to Courchevel: Pricing Options
The price of a journey from Rome to Courchevel and back can vary. If you plan on going there and returning, you should plan on paying twice the amount.
The below estimates are based on Evojets target prices. However, other private charter companies may have different prices, so it is important to compare before booking.
| | | | |
| --- | --- | --- | --- |
| Aircraft Type | Max no of passengers | Average price Rome to Courchevel | Estimated flight time |
| Turboprop | 4-9 | €9,300 to €12,500 | 1hr 58min |
| Light Jet | 6-8 | €8,700 to €11,800 | 1hr 21min |
| Midsize Jet | 7-9 | €13,000 to €17,600 | 1hr 08min |
| Heavy Jet | 10-16 | €19,400 to €26,200 | 1hr 00min |
Rome to Courchevel: Airport Options
Ciampino and Fiumicino are two airports that are conveniently located near Rome. Ciampino is the preferred airstrip for private jets.
Rome Ciampino Airport
Ciampino Airport is located only 15 kilometres away from downtown Rome, ideal for those looking for a fast, convenient, and hassle-free way to get to their destination. With a dedicated private terminal, it's the perfect place to avoid crowds and board your flight quickly.
If you're planning a trip from Rome to Courchevel, you'll find plenty of FBOs to choose from at Ciampino Airport.
Rome Fiumicino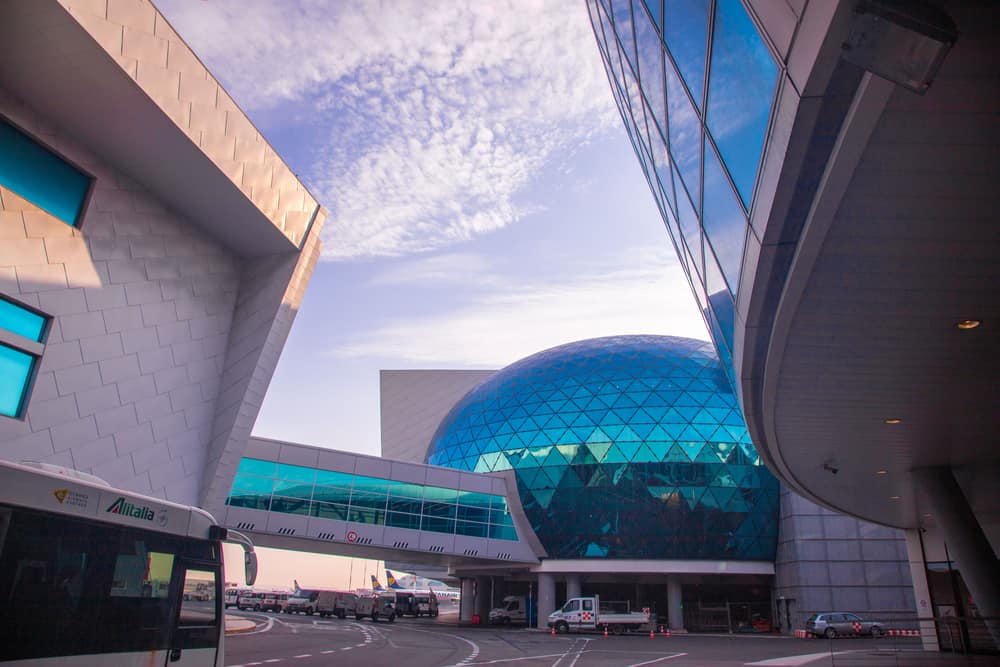 At Fiumicino Airport, private jets are only allowed to land during the night when Ciampino Airport is closed. As there are no private jet terminals or Fixed Base Operators located at Fiumicino, commercial jets are the only aircraft that can fly into this airport during the day.
2. Private Charter: London to Courchevel
Flying privately from London to Courchevel can be a great way to speed up the flight time of your trip, while also making it an enjoyable experience. The journey from London to Courchevel takes approximately an hour and a half hours and prices can slightly vary from €10,000 to €26,000, which is greatly dependent on the type of jet charter you choose.
Both cities offer a variety of airports and FBOs:
London to Courchevel: Pricing Options
It's advised to select the jet that will bring you the most pleasure because when it comes to flight times there isn't a notable difference.
| | | | |
| --- | --- | --- | --- |
| Aircraft Type | Max no of passengers | Average price London to Courchevel | Estimated flight time |
| Turboprop | 4-9 | €10,000 to €13,500 | 1hr 58min |
| Light Jet | 6-8 | €13,200 to €17,800 | 1hr 29min |
| Midsize Jet | 7-9 | €15,300 to €20,600 | 1hr 25min |
| Heavy Jet | 10-16 | €19,700 to €26,600 | 1hr 16min |
London to Courchevel: Airport Options
With so many airports located in and around London, it can be difficult to decide which one to choose. Some airports are more appropriate for private travellers, while others may have flight restrictions in place.
London City Airport
London City Airport is the most convenient option for air travel, as it is just 14 kilometres from the city centre. The airport is exclusive in terms of aircraft allowed, as only certain planes are approved to operate there. Furthermore, flights have limited operating hours during the weekends. Passengers are ensured a quick journey with the airport's only FBO – London City Jet Centre.
RAF Northolt
Only 25 km from London, RAF Northolt is the next closest airport. This airfield is mainly for private jets and provides an excellent alternative to often busy Heathrow Airport.
At RAF Northolt, flight restrictions are in place during night hours due to residential housing in the area. However, the Royal Air Force's single Fixed-Base Operator (FBO) provides a range of services, including catering, fuelling, and ground handling.
Biggin Hill Airport
Biggin Hill Airport is an exclusive facility that caters exclusively to private jets. With a unique service that allows flights to be booked and the airport to be opened on demand, it's just a 26 km journey from London. The airport provides a tailored approach to meet the needs of private customers.
There are two FBOs operating at Biggin Hill, which include:
Heathrow Airport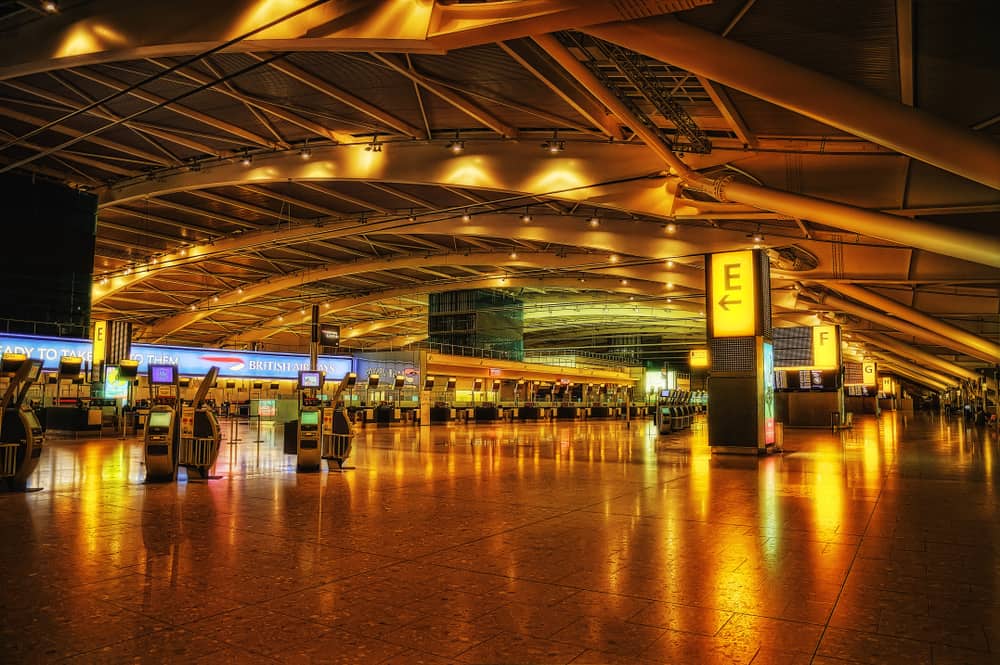 Heathrow is the UK's busiest and largest airport, welcoming over 75 million passengers annually. Located close to London, the prominent international hub is served by a selection of Fixed-Base Operators, including Signature Flight Support and Jet Aviation.
Luton Airport
In terms of passenger traffic, this international airport is the 4th busiest in the UK, around 50 miles outside of London.
Offering more than 100 flights daily, it's the largest airport in the London region and provides a range of services to its customers. Here are some of the FBOs that can be found there:
3. Private Charter: Paris to Courchevel
The cost of renting a private jet from Paris to Courchevel varies, depending on the jet and some other factors. The flight from Paris to Courchevel typically takes a little under an hour.
Paris to Courchevel: Pricing Options
You can charter a private jet for your journey from Paris to Courchevel for a variety of different price ranges.
| | | | |
| --- | --- | --- | --- |
| Aircraft Type | Max no of passengers | Average price Paris to Courchevel | Estimated flight time |
| Turboprop | 4-9 | €7,900 to €10,700 | 1hr 31min |
| Light Jet | 6-8 | €10,100 to €13,700 | 56min |
| Midsize Jet | 7-9 | €11,900 to €16,100 | 53min |
| Heavy Jet | 10-16 | €19,400 to €26,200 | 47min |
Paris to Courchevel: Airport Options
Below is a list of airports you can use for your Paris to Courchevel journey:
Paris Charles de Gaulle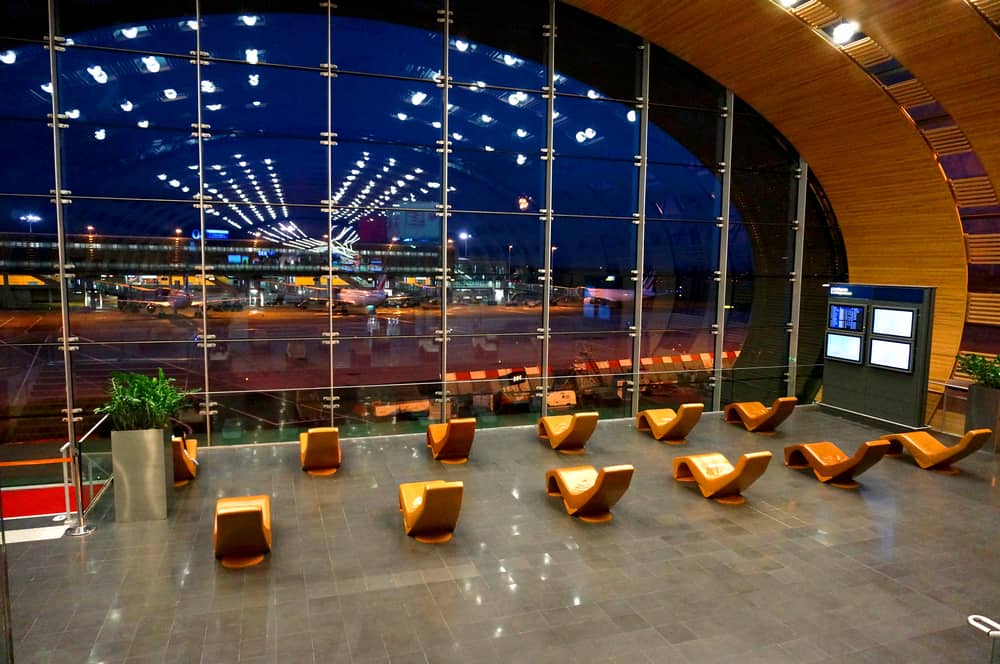 Paris Charles de Gaulle Airport is a major international airport located in the northern outskirts of Paris. It's the largest airport in France and one of the top ten busiest airports in Europe, with over 65 million passengers served in 2019.
The airport is a hub for many international airlines, including Air France, KLM, and Lufthansa.
It is also a popular destination for private jet charters. Private jet charter companies offer flights to and from Charles de Gaulle Airport, allowing passengers to arrive or depart in style.
These services are typically tailored to the individual needs of the customer, offering a variety of amenities such as VIP lounges, private ground transportation, and special catering options.
There's only one fixed-price operator available at the Charles de Gaulle Airport:
At Jetex, travellers can expect excellent service and the highest standards of safety. The experienced staff will ensure that all passengers have an enjoyable and safe experience. Jetex offers everything from ground handling and refueling to chartering and aircraft maintenance, making it the perfect option for private and business aviation at Charles de Gaulle Airport.
Paris Orly
Paris Orly was founded in 1932 for military purposes and has evolved into a modern airport with a rich history.
At the airport, travelers can find a host of amenities, including restaurants, shops, and services. Additionally, the General Aviation Terminal (GAT) offers ground handling services and features a lounge and VIP lounge with Wi-Fi, complimentary refreshments, and other amenities for private aircraft owners.
Paris Le Bourget Airport
Located only 21 kilometres away from central Paris, Le Bourget Airport is an ideal destination for private jet customers. It boasts three runways, though flights are prohibited at certain hours.
Your choices of FBOs at Le Bourget include:
4. Private Charter: Nice to Courchevel
The Nice – Courchevel route is a popular choice for travellers wanting to experience a winter wonderland. Not only does Courchevel have a variety of hotels and luxurious dining options, but it's also an ideal destination for a relaxing break. Furthermore, the route is beloved by many for its stunning scenery and the unique experiences it offers.
Organizing a hassle-free trip that's half an hour and is reasonably priced is possible. There are multiple airports and Fixed Base Operators available that will ensure the journey is as straightforward as possible.
Nice to Courchevel: Pricing Options
Due to the similar flight times of aircraft on the Nice to Courchevel route, we suggest selecting the jet that you will most enjoy.
| | | | |
| --- | --- | --- | --- |
| Aircraft Type | Max no of passengers | Average price Nice to Courchevel | Estimated flight time |
| Turboprop | 4-9 | €5,400 to €7,300 | 39min |
| Light Jet | 6-8 | €10,100 to €13,700 | 31min |
| Midsize Jet | 7-9 | €11,900 to €16,100 | 29min |
| Heavy Jet | 10-16 | €19,400 to €26,200 | 25min |
Nice to Courchevel: Airport Options
Nice is well-prepared to accommodate private flyers who wish to charter a jet to Courchevel, as it has two airports available:
Cannes-Mandelieu Airport (CEQ)
Nice Airport (NCE)
Nice Airport (NCE)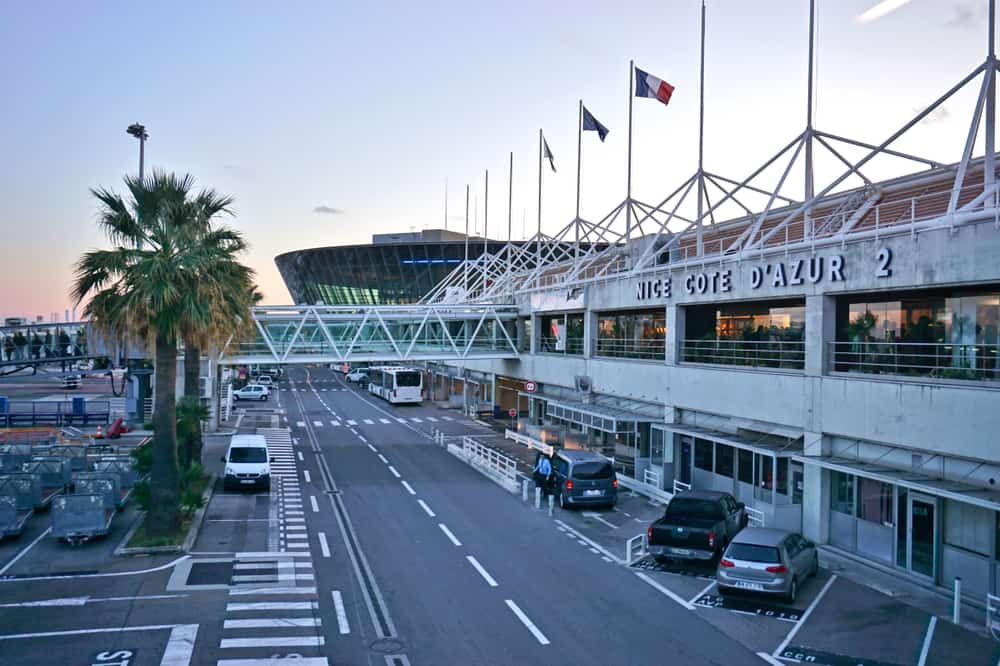 Located just 4 miles from Nice's city centre, Nice Airport is the third busiest in France. Commuters can take advantage of two tram lines that provide direct transportation to the airport from various parts of the city. This airport also serves as the main international airport for the Principality of Monaco. For added convenience, there is a helicopter service that offers direct flights from Monaco to Nice Airport.
FBOs that provide everything from handling to chartering of private jets are:
Cannes-Mandelieu Airport (CEQ)
For those looking to charter a jet to Geneva, Cannes-Mandelieu Airport, although not located in Nice, is close enough to make it a great option. Services at the airport are provided by two FBOs: Sky Valet and G-OPS.
5. Private Charter: Lisbon to Courchevel
The cost of renting a private jet from Lisbon to Courchevel can vary, likewise the flight time can take anywhere from three and a half hours to two and a half hours.
Pricing Options: Lisbon to Courchevel
Here is some information about the estimated cost of travelling between Lisbon and Courchevel:
| | | | |
| --- | --- | --- | --- |
| Aircraft Type | Max no of passengers | Average price Lisbon to Courchevel | Estimated flight time |
| Turboprops | 4-9 | €17,200 to €23,300 | 3hr 30min |
| Light Jet | 6-8 | €20,500 to €27,800 | 2hr 37min |
| Midsize Jet | 7-9 | €22,600 to €30,500 | 2hr 19min |
| Heavy Jet | 10-16 | €34,400 to €42,600 | 2hr 24min |
Lisbon to Courchevel: Airport Options
If you're looking to charter a private jet to Courchevel, Lisbon is an ideal destination. Despite its small size, the city has one airport, which is conveniently located only 6 km from the city centre. Taking a taxi or the metro train will get you there in 20 minutes.
Humberto Delgado Airport (LIS)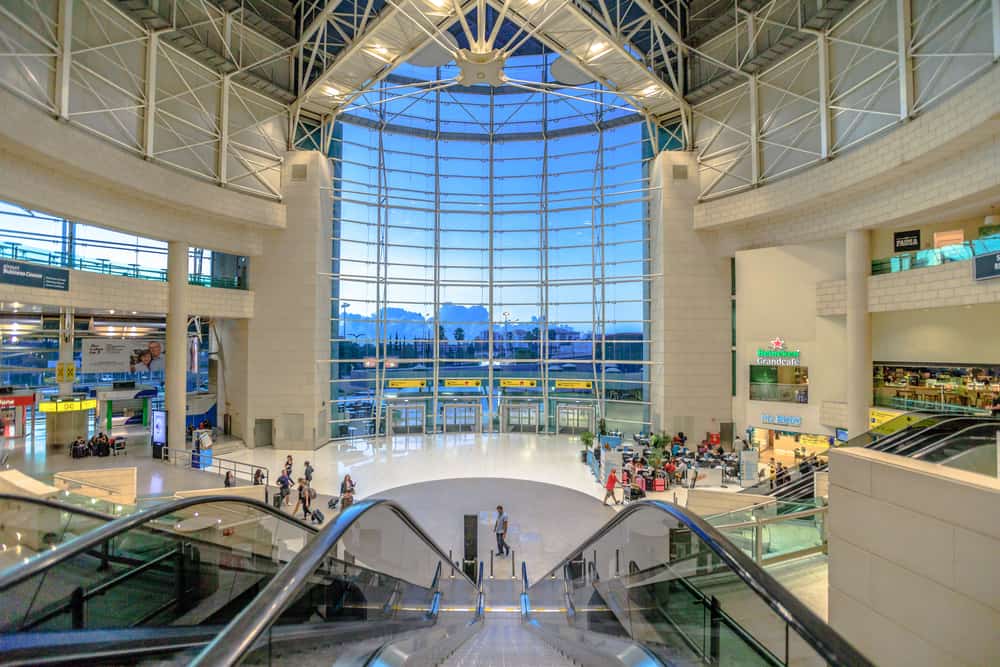 The airport has two terminals, both of which offer private lounges and concierge services. For additional VIP services, travellers can head to one of the three onsite Flight Base Operators.
At the FBOs, visitors can enjoy a comfortable and relaxing experience while they wait for their jet to be prepared.
6. Private Charter: Moscow to Courchevel
Due to its convenience and relatively affordable cost, many people choose to travel from Moscow to Courchevel by private jet.
It is estimated that the journey from Moscow to Courchevel is approximately 1528.573 miles and can take up to eleven hours to complete. Along the way, there are plenty of airports and FBOs available, making it easy to find convenient locations to begin and end the journey.
Moscow to Courchevel: Pricing Options
Below, you can find an estimated cost for each option for chartering a light jet from Moscow to Courchevel. These estimates are provided by alpcourchevel.com and are subject to change depending on your provider, time of year, and other circumstances.
| | | | |
| --- | --- | --- | --- |
| Aircraft Type | Max no of passengers | Average price Moscow to Courchevel | Estimated flight time |
| Light Jet | 8-10 | €25,600 | 3hr 52min |
Moscow to Courchevel: Airport Options
Russia's capital city of Moscow is home to five airports and the focal point of its air transportation system. These airports include:
Vnukovo International Airport
Domodedovo International Airport
Ostafyevo International Airport
Zhukovsky International Airport
Sheremetyevo International Airport
All of the airports that we provided in the list above offer private jet charter services.
Which Jets Can Fly You To Courchevel?
The choice of jet for your private charter to Courchevel depends on the length of your trip and the amenities you require. For faster trips with a shorter travel distance, turboprops and light jets are probably the best solutions, although they do not feature many extras. If you're traveling for a more extended period of time then heavy and midsize jets are a better choice.
Turboprops
Using turboprop power, the King Air 350 is a great choice for private charter. It offers the perfectly balanced combination of the high-power jet engine capacity and the efficiency of a propeller offering an economical and comfortable journey. Its three-foot-longer cabin allows for nine or more passengers, making it an ideal aircraft.
Light Jets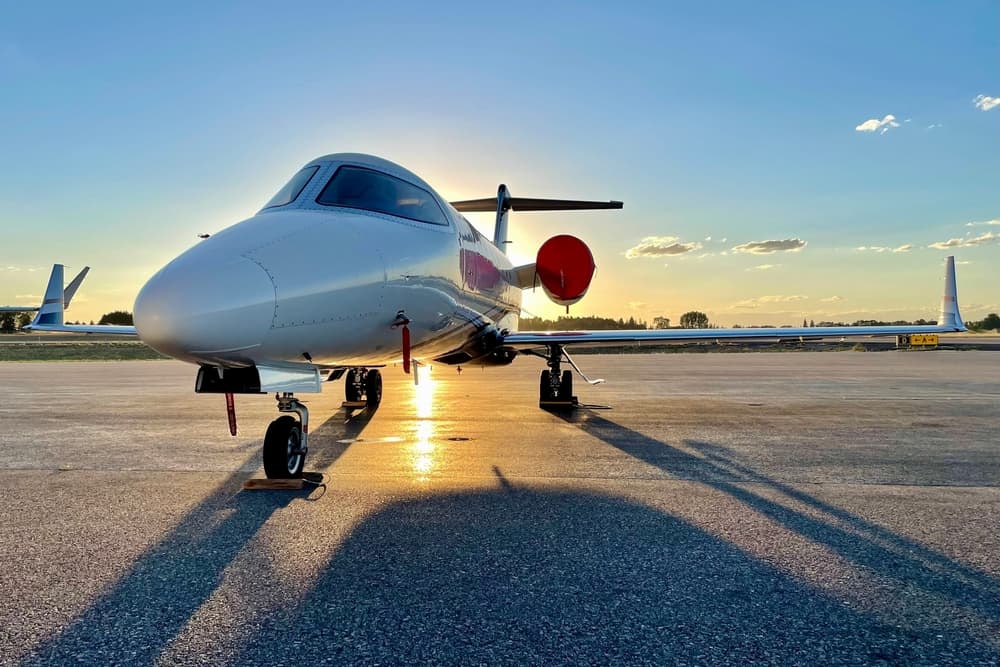 The Hawker 400XP is an interesting option to consider when seeking a fast and powerful travel experience. Featuring a powerful engine, a spacious cabin, and a private lavatory and galley, this aircraft provides a comfortable and efficient experience.
Midsize – Super-Midsize Jets
The Lear 60 is an excellent choice for mid-range journeys, those that aren't long-haul nor short, and factors somewhere in between. It offers remarkable speed and range, plus it comes with more room than the Lear 55. This plane offers a wide range of amenities that make it ideal for business trips. It also features a larger restroom.
Heavy Jets
Weighing in at a hefty 65,000 pounds (29,484 kg), the Gulfstream G650 is the ideal heavy jet for long-haul flights. This aircraft boasts an impressive range of up to 6,000 miles (9,656 km) and can comfortably seat 8 to 12 passengers.
It also comes with a long list of amenities onboard, including food facilities and different rooms for bedroom or office use. Business meetings onboard are a breeze!
Certain seats in the main cabin can be configured into full-length beds to provide extra comfort. With a top-tier range of 5,175 miles, the Gulfstream G650 is the perfect jet for efficient travel.
Conclusion
To conclude, Courchevel is a fascinating hub that's perfectly suitable to accommodate private jetters and their jets. With many airports and FBOs accessible from around the globe, visitors are able to enjoy a high-end and hassle-free trip to this beautiful Alpine destination.
To ensure the best experience, it's essential to compare the different routes and their respective prices. With the perfect aircraft and airport location of your choosing, the journey to Courchevel via private charter can become an unparalleled experience.