Airbus is a leading aeronautics and space company that specializes in the design, manufacture, and delivery of aerospace-related products and services. It's, in fact, the biggest such company in Europe, with more than 125,000 employees and business operations located on five continents – Europe, North and South America, Asia, and Africa, including the Middle East.
The company's product line includes:
Commercial aircraft
Helicopters
Defence aircraft and other defence-related products, services, and solutions
Space-related products, services, and solutions
Security-related products, services, and solutions
Airbus also offers maintenance, flight operations, upgrades, and training services.
Let's explore the company in more detail.
About the Company
Currently headquartered in France and Germany, Airbus originated as a European partnership in the 1960s with the goal of competing with the most successful American aerospace companies at the time, like Boeing, Lockheed Martin, and McDonnell Douglas.
Airbus is in the business of creating aerospace technologies and providing space transportation and other services. Its business is split into three divisions:
Airbus Commercial Aircraft, responsible for designing, producing, distributing, and selling commercial jets and providing aircraft conversion and associated services.
Airbus Helicopters, responsible for designing, producing, advertising, and selling helicopters for civilian and military use, and
Airbus Defence and Space, which focuses on defense and aerospace products and services for public and private entities.
Airbus is also focused on sustainability and innovation.
When it comes to the former, the company is committed to being environmentally responsible by designing fuel-efficient aircraft, using materials that have a minimal impact on the environment, reusing and recycling parts of the aircraft that are no longer in use, and so on. When it comes to the former, the company is dedicated to developing zero-emission aircraft, autonomous air travel, unique and forward-thinking designs, and much more.
The business headquarters are in Toulouse, France.
Products and Services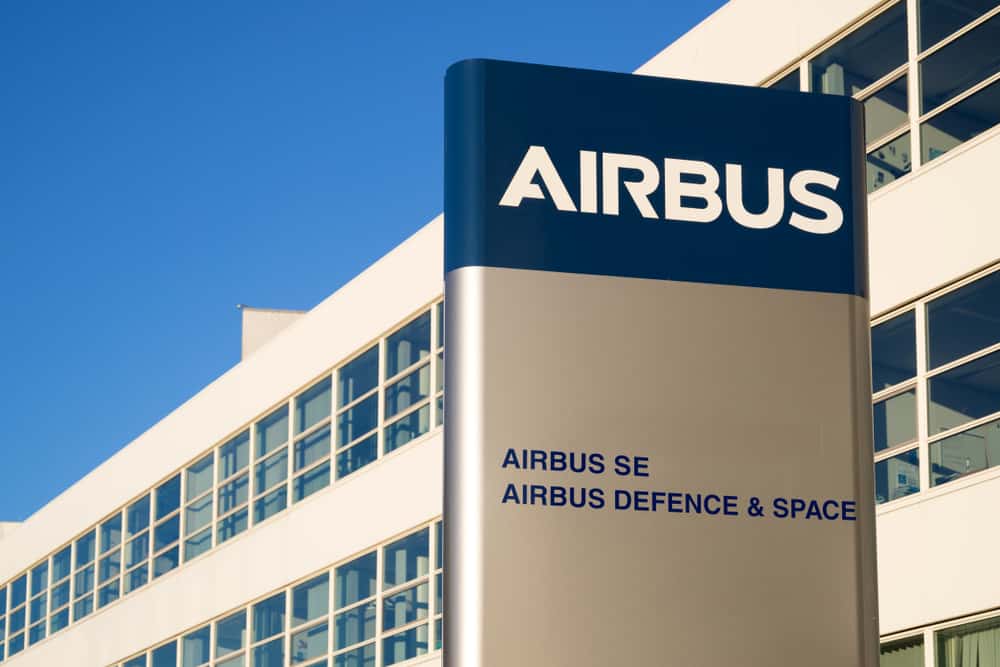 Due to a large number of airline companies using their aircraft, Airbus aircraft can be seen in the skies across the world on a regular basis. Unsurprisingly, they're the current leaders in the field of aircraft development. They have demonstrated this fact numerous times and they continue to do so with the various commercial, private, space, and military products they produce.
Commercial Aircraft
When it comes to production, Airbus' focus is always on quality, economics, and adaptability, but also on the environment. One of their goals is to gradually reduce emissions to create an aviation sector that's more environmentally responsible.
Efficiency and cutting-edge technology are built into every Airbus aircraft, making the flight experience comfortable for everyone on board. And the process through which Airbus constructs its aircraft is constantly improving.
New digital technologies enable delivery on time while preserving quality, retaining flexibility, and lessening the impact of manufacturing operations on the environment, enhancing the sustainability of the manufacturing process. Follow this link to learn more about how Airbus aircraft are built. Moreover, their range of aircraft has multiple purposes.
For example, their freighters are used for transporting different types of cargo, from consumer goods and industrial parts, to express containers and medical aid. Additionally, Airbus operates a fleet of A300-600ST Beluga Super Transporters that's used for oversized freight transportation. And when in comes to commercial aircraft, they produce aircraft with seats ranging from 100 to as many as 850, which is why their planes are used by both low-cost and high-end airlines.
Airbus products are as follows:
Passenger aircraft
Freighter family
Aircraft and services
Cabin and comfort
Cockpits
Airframes
The company is also transparent about the life cycle of an aircraft, its partnerships and presence on the market, and its orders and deliveries.
Helicopters
The Airbus helicopters, which can perform almost any vertical flight task, are used in over 150 countries and can endure in the most challenging environments. The company's product line includes helicopter solutions that clients can use for private, military, and government purposes.
The company also offers helicopters for charter and sale and an option to mediate for clients to sell their pre-own helicopters. You can find out more on their website.
The helicopter models manufactured by Airbus are as follows:
Intermediate single engine: H125 and H130;
Light twin engine: H135 and H145;
Medium twin engine: H155 and H160;
Super medium twin engine: H175;
Heavy twin engine: H215 and H225.
Light: H125M;
Light twin engine: Military Training H135 and H145M;
Medium twin engine: AS565 MBe and H160M;
The super-medium-weight helicopter: H175M;
Heavy twin engine: H215M and H225M.
3. Corporate helicopters – ACH
ACH125;
ACH130;
ACH135;
ACH145;
ACH160;
ACH175.
When it comes to helicopter purchases, Airbus' main goal is to provide clients with the required support and services after purchasing a helicopter and help them operate it safely and efficiently.
Defence
When it comes to defence, Airbus's expertise is shown by one of their major clients, Europe's Future Combat Air System (FCAS). FCAS is a network of manned and unmanned platforms, like fighter jets, drones, and satellites. The system is an essential component of Europe's long-term strategy to maintain its independence and sovereignty in the areas of security and defense. In addition, it helps solidify Europe's position as a leader in the industrial and technological spheres, not just in the military realm, but also with significant implications for the civilian world.
In their respective capacities as the industry leaders for France and Germany, Airbus and Dassault Aviation agreed on a broad-ranging collaboration to lead this important program. Dassault Aviation will be in charge of the creation of the New Generation Fighter (NGF), while Airbus sectors for defense and space will serve as the main partner in this endeavor.
Airbus has a distinguished history not just in manned flight but also in unmanned flight; as a result, the company is well-positioned to maintain its reputation as a UAS (Unmanned Aerial Systems) leader in innovation.
UAS
Connectivity
Intelligence & data
MilSatCom
Airbus designs, manufactures, and provides support for fixed-wing assets that can be utilized for military and other purposes. The military service provides material and support engineering, crew training, MRO solutions (maintenance, repair, and overhaul), modifications to aircraft and systems, and more.
Airbus also offers its military clients the ability to unleash the potential of data analytics with the SmartForce package of services, which is designed to provide information analysis whenever required. One of the key benefits of SmartForce is sharing aggregated data amongst operators on secure platforms. This program works by utilizing the vast bank of information collected by military planes and helicopters built by Airbus. Because of this, maintenance processes are optimized; decision-making is improved and driven more by data; and predictive solutions, which save both workload and costs, are developed.
In addition to designing, integrating, launching, and operating communications satellites, Airbus also supplies both stationary and mobile base stations and provides dependable communications and compatibility with international standards.
Airbus is committed to utilizing the expanding range of available spacecraft to achieve the best performance possible for military satellite communications.
Space
Airbus develops innovative space technologies that range from electrical parts to full telecommunications relay platforms, science satellite systems, and manned spaceships. The space division also helps Airbus address global issues here on Earth, where everyone can benefit from the value that space has to offer.
Their major goal has been contributing to the advancement of space research and answering unanswered space-related questions for more than 50 years.
Since the launch of its first Earth observation satellite in 1986, Airbus Defense and Space has amassed more than 30 years of experience operating satellites while they are in orbit.
Space-related solutions from Airbus are as follows:
Earth observation;
Telecom;
Navigation;
In space infrastructure;
On ground infrastructure;
Equipment;
Exploration;
Business solutions;
Customer services.
Security
Airbus has detected an urgent and continual demand for innovative security solutions to secure the vital infrastructure that private and public organizations handle. Therefore, they develop solutions for defending organizations against increasingly sophisticated cyber threats, including governments, the military, vital infrastructure, and businesses.
The dangers that Airbus can help with detecting, protecting, and recovering are terrorism, espionage, piracy, trafficking, armed attacks of nuclear, chemical, or biological nature, cyber-attacks, accidents in the industrial sector, and natural catastrophes.
The company provides the following security solutions:
Cybersecurity;
Critical infrastructure;
Public safety;
Maritime;
Crisis management.
To safeguard the stability and efficacy of maritime activities all over the world, they provide assistance to shipping and insurance firms, oil, fuel, and mining corporations, as well as governmental and environmental safety organizations.
Aircraft Types
As an industry-leading company, Airbus has a vast aircraft portfolio. Their products are used worldwide for private, business, military, or commercial flights. The types of aircraft they manufacture are:
Exclusive aircraft
ACJ TwoTwenty
ACJneo
ACJ330neo
ACJ350
Corporate helicopters
ACH125
ACH130
ACH135
ACH145
ACH160
ACH175
Passenger aircraft:
A220 Family
A320 Family
A330-800 and A330-900
A330 Family
A350 Family
A380
Freighter aircraft:
A350F
Beluga 05
BelugaST
BelugaXL
A321P2F
A330-300P2F
A330P2F
A330-200F
Military aircraft:
A400M
A330 MRTT
Eurofighter
C295
Airbus Services
There are many services that Airbus offers to its clients – sales, maintanance, and even training for commercial pilots through their flight academy and crew maintenance training.
Aircraft services from Airbus include:
Training;
Operating;
Maintaining;
Enhancing;
Expanding;
Customer care.
Other operational sectors where they also provide services are:
Cybersecurity;
Intelligence;
Secure communications;
Secure land communications.
Information about technical data and airport operations that's helpful for airport planners, airline companies, and airport rescue personnel may be found in a wide variety of paperwork and publications offered by Airbus, including basic documentation information on Airbus aircraft.
Most Famous Aircraft by the Company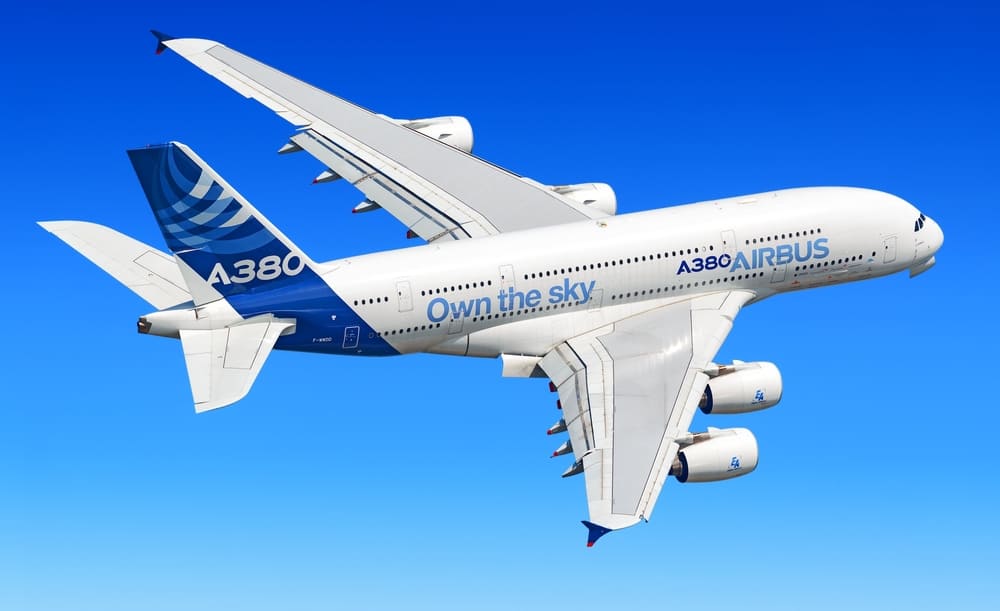 The A380, produced by Airbus, is the biggest passenger plane in the world, which is why there are just about twenty runways across the world that can accommodate A380s. The rest are either technically unable to accommodate it or aren't sufficiently long or broad.
With a maximum endurance of 140,000 hours in the air, the Airbus A380 could make almost 2,000 round trips around the globe throughout its lifespan.
Its wings are 54% bigger than the wings of a Boeing 747 plane. Flyers can also tell an Airbus from Boeing at nighttime by the white glow at the end of their tails. The strobe, a technical term for the blinking white light at the tail, has varied flashing configurations. On a Boeing, the light blinks once, but on an Airbus, it blinks twice in a row. And when comparing the two aircraft's front ends, the Boeing has a more pointed nose than the Airbus.
Other fun facts about the aircraft are as follows:
It takes more than 3,600 liters of paint to finish painting the outside of the airplane.
With a height of 24.1 meters, a width of 80 meters, and a length of 72.7 meters, the A380 is equal to the length of two blue whales. It's estimated that the plane weighs about 590 tons.
If all the wiring in an A380 were to be strung from beginning to end, it would reach a total of 520 kilometers (320 miles).
Seven airlines currently have A380s in commercial service. First place goes to Emirates with its 88 operational A380s, followed by British Airways with its 12 operational A380s, Singapore with 10, and Qatar with 8. The A380 can fly up to 15,200 kilometers (8,200 nm), making it capable of covering some of the world's longest commercial air routes.
Almost all of the airline's flights to and from the United States and London (via Singapore), along with a few periodic destinations across Asia, are operated by A380s. Qantas has found success with the A380 on several of these routes, but the aircraft may be too large for their needs in the near future.
Some popular routes include:
London (LHR) – (JNB) Johannesburg
Seoul (INC) – (LAX) Los Angeles
Paris (CDG) – (HKG) Hong Kong
Beijing (PEK) – (AMS) Amsterdam
Sydney (SYD) – (AKL) Auckland
Abu Dhabi (AUH) – (JFK) New York
Bangkok (BKK) – (FRA) Frankfurt
Frankfurt (FRA) – (SIN) Singapore
Kuala Lumpur (KUL) – London (LHR)
Melbourne (MEL) – (DXB) Dubai
Doha (DOH) – (BKK) Bangkok
Singapore (SIN) – (PEK) Beijing
Safety
Known as a pioneer in the aerospace industry, Airbus strives for a more secure and unified world. They place the utmost importance on everyone's safety, including their passengers and crew, and are dedicated to working toward the achievement of the highest possible health and safety standards.
To accomplish this objective, Airbus has incorporated the principles outlined in the International Standard ISO 45001 into their management system, and they are working to cultivate a culture in which each individual is responsible for the health and safety of not only themselves but also those around them. This indicates a requirement for leadership, accountability, and action at every level of the firm. In addition, they encourage a culture of open communication among their well-trained experts in their field who are customer-oriented.
Safety at Airbus includes company commitment to:
In addition to this, Airbus has also adopted a strategy known as the Safety Management System (SMS) for its military aircraft and remotely piloted systems programs. Airbus collects feedback from its clients and customers and uses it to help them avoid any incidents.
For safety measures in space, where the enemy is the debris that comes from satellites, Airbus builds their satellites with the apparatus and fuel required to clean the orbit and avoid leaving junk in their path.
The Airbus Helicopters division collaborates with the partners in its supply chain to maximize its capabilities by employing a consultative approach and maintaining a shared view regarding safety and the clients' needs. This guarantees that the company's dedication to safety is linked across the entirety of the aircraft/helicopter production process.
Partnerships
Airbus has more than 1,500 different suppliers and collaborates with a significant number of businesses located in a wide variety of nations.
About a third of the components that make up an Airbus aircraft are manufactured by firms based in the United States. The partner firms are responsible for the majority of the assembly process, which is completed in their own factories.
For example, the wings for all airplanes are manufactured in the United Kingdom, while the tail parts and components are manufactured in Spain. To get to the final assembly lines in France, Germany, and China, subassemblies are shipped via barge, road, ship, rail, and air. Airbus uses its specialized aircraft called the Airbus Super Transporter Beluga when the subassemblies are being transported by air.
Airbus has partnered with Accenture, which assists the company in maximizing the potential of SightCall to enhance the process of communication and deliver remote assistance. Employees can start a live audiovisual support session with the topic matter specialist of their choosing, utilizing one-click automated call distribution when using SightCall. Instead of coming to a particular location to provide assistance, the remote specialist can view the issue during the visual remote session and provide assistance to the onsite technician so that the issue can be resolved.
Sustainability
From the world's most fuel-efficient single-aisle airliner, which is now in service, to the world's first aircraft with zero emissions, Airbus is doing all in its power to ensure that the world continues to be a pleasant place to live.
Airbus Services collaborates with the whole supply chain to handle both ground and flight stages of the aircraft's life span to minimize the environmental effect of aircraft operations. To that end, Airbus recommends various measures to cut down carbon dioxide (CO2) emissions, noise, and pollution.
Both in-flight and on-ground, NAVBLUE and Airframe Services implement fuel-efficiency solutions that boost environmental and public health benefits. The desire to cut back on gasoline use helps with two big concerns: the environment and finances.
NAVBLUE, as an Airbus company, has operations engineering training courses for managing NAVBLUE products and improving proficiency in areas like Safety Management, Performance Based Navigation, Risk Assessment, Fuel and Flight Efficiency, and Aircraft Performance. Many courses are being made available for remote study, and they are adding more all the time.
Satair provides services from aircraft maintenance to reducing the client's waste footprint on spare components. The civil aerospace sector relies on Satair as a top source of innovative aftermarket services and solutions. The company provides comprehensive outsourcing solutions, which include everything from the distribution of tools and components to the management of inventory and battery life.
To summarize, Airbus cares about the environment by:
Reducing carbon emissions for more sustainable aviation industry in the long run,
Responsible sourcing for a more sustainable supply chain,
Product accountability over the product's entire lifespan.
Innovations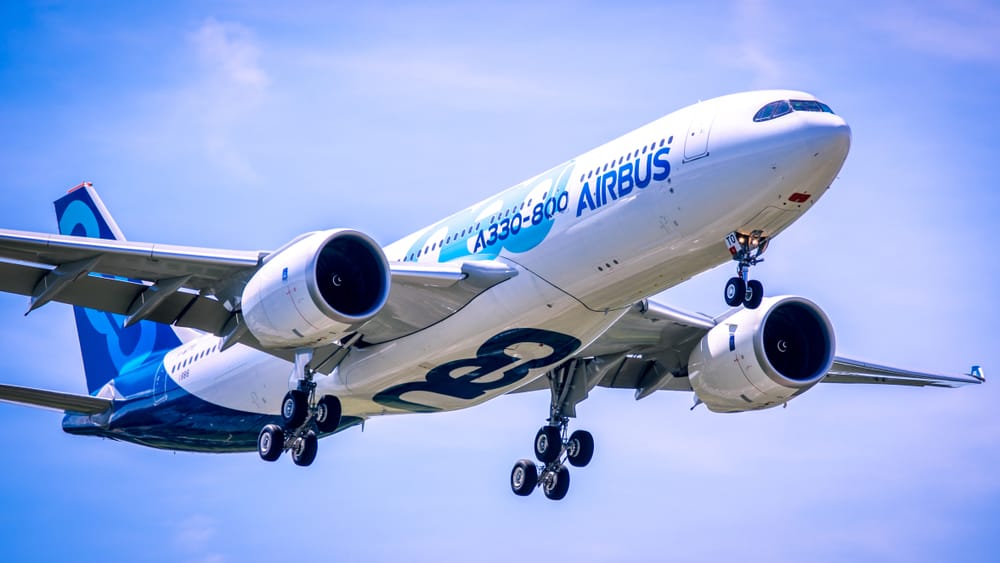 Airbus is working on developing a low-cost, on-demand, autonomous flying jet service that is powered by electric propulsion. In November 2017, it made the public premiere of the Vahana prototype, which was a little aircraft pod with just sufficient space for a single passenger. This vehicle is one of a kind due to the fact that it doesn't require a runway to operate. The Vahana has the potential of taking off and landing vertically, which means that if necessary, it can take off from the roof of a building and land in an open field. This was the first year the corporation conducted its initial round of experiments in the air; they are working toward making its air taxis available for public use within the next ten years.
Airbus has set its sights on developing the first commercial airplane in the world to fly with zero emissions by the year 2035. They will be able to realize this goal with the assistance of hydrogen propulsion. The company's ZEROe concept plane offers a chance to investigate a wide range of options and hydrogen technologies, all of which will play a role in the design of any future emission-free planes.
The CityAirbus NextGen is a prototype of a vertical takeoff and landing (eVTOL) vehicle that is entirely electric and has four seats. It's based on the lift and cruise principle and has an operating range of 80 kilometers and a cruise speed of 120 kilometers per hour. These characteristics make it ideal for zero-emission air transport for a wide variety of tasks in urban cities and towns.
In contrast to previous types of aircraft, Zephyr, which is the first unmanned aerial system to operate in the stratosphere, offers a solution that can be maintained and adapted. Because of its endurance, it can maintain flight for several months at an altitude of around 70,000 feet, where it's safe from both adverse weather and traditional air traffic. It's a High Altitude Platform Station, also known as a HAPS, and it's the only HAPS that has shown it can survive day and night in the stratosphere.
Conclusion
Airbus is an aerospace company that manufactures and designs airplanes with the goal of delivering creative solutions for improved connections. The company's services include commercial aircraft, helicopters, defense, safety, and space divisions. Additionally, the company is developing new possibilities for the next generation of flying, including human-crewed and unmanned vehicles for urban mobility, electrical and hybrid jet engines, and the ability to provide planes that are safe, of excellent caliber, and affordable for the airline industry.