The capital of the Sunshine State is a popular destination among Americans and international tourists alike, but especially Atlanta's citizens. It's so close that it's hard to resist the wonderful beaches and non-stop sunshine that are only 700 miles away. And while going on a road trip is an experience of its own, the most comfortable and fastest way to reach Miami from Atlanta is by going via private jet.
Stick with this read if you're interested in the estimated cost of the flight, but also which FBOs you can use, which jets you can hire, and more.
Atlanta to Miami: Overview
Planning a trip from Atlanta to Miami is usually a quick and easy process, since the two cities are pretty close to one another, and the airlines are already used to this route.
The distance between Georgia's capital to Florida's most popular city is some 700 miles, which means that you'd need some 10 hours of non-stop driving to reach it by road. On the other hand, a flight will only take some two hours of your time, or less if you opt for a bigger jet. So will hiring a jet for this route break the bank or is the cost relatively reasonable?
The answer to this question depends entirely on you and your budget, as well as the type of jet you choose to hire. To rent a private jet from Atlanta to Miami, you'll need at least $,7,000 for a small jet, perhaps a turboprop even, while the upper limit is not really easy to define. However, we can say that a heavy jet for this route would cost you somewhere around $17,000.
Moreover, since this is a frequently used route, there's a vast choice of private terminals. Both Atlanta and Miami have more than one international commercial airport, with more than enough fixed-base operators (FBOs) in their surroundings.
Pricing Options
As we already mentioned, the price to rent a private jet for this route ranges from $7,000 to $17,000. The price mainly varies based on the jet's size, as well as other factors like the specific jet model, travel date and time, number of passengers (if you're sharing the cost), and so on.
The most lucrative option would be hiring a turboprop plane. The reason why these planes are more affordable is that they require more time to get you to your destination due to the propellers outside of the engine cabin.
Atlanta to Miami Average Flight Prices
| | | | |
| --- | --- | --- | --- |
| Aircraft type | Number of passengers | Atlanta to Miami route price | Estimated flight time |
| Turboprop | 5 – 19 | $8,000 | 2 hours 30 minutes |
| Light jet | 4 – 9 | $7,000 | 1 hour 45 minutes |
| Midsize jet | 6 – 10 | $10,000 | 1 hour 40 minutes |
| Heavy jet | 8 – 19 | $16,500 | 1 hour 35 minutes |
The prices above are presented as seen on The Aviation Factory's official website. As you can see, a turboprop plane that fits a maximum of 19 people can be hired for $8,000, which could really pay off if there are more passengers on board and you all share the cost.
Atlanta to Miami Airports
Atlanta's flights are mostly operated by the Hartsfield-Jackson Atlanta International Airport located in the city, with a couple of private terminals nearby. The second option for an airport is the Savannah / Hilton Head International Airport, which is located in the town of the same name, Savannah, some three hours from Atlanta City.
That being said, most private flights take place at the small airport near Hartsfield-Jackson, called DeKalb-Peachtree Airport (PDK).
From Hartsfield-Jackson Atlanta Int. Airport to Miami
If you're looking to fly private from Atlanta City, i.e. from Hartsfield-Jackson, don't waste any more of your time and head directly towards DeKalb-Peachtree (PDK). Atlanta's biggest international airport pays much more attention to commercial flyers while private ones are instructed to visit PDK.
However, if you insist on flying from this area, there's a good FBO with professional staff and spacious lounges, run by the world's biggest FBO network, Signature Flight Support. I'm not aware of other private terminals in this area, and I know you can't go wrong with this one.
From DeKalb-Peachtree (PDK) Airport to Miami
Unlike Hartsfield-Jackson, the DeKalb-Peachtree (PDK) airport will offer you much more options for private flying. The airport is located north of the city center, and serves as a hub for private flyers, averaging over 230,000 flight operations (take-offs and landings) annually.
PDK is a private airport offering all VIP concierge services, but mainly by leasing the services to well-known companies. Obviously, Signature Flight Support is present here and you're free to choose their services for your trip.
There are other FBO operators present, such as Atlantic Aviation and Epps Air Service. All of the private terminals near PDK are modern, well-equipped, and will meet all your requirements and needs.
From Savannah / Hilton Head International Airport to Miami
Well, gotta say Savannah / Hilton Head International Airport is the least popular one when it comes to private flying, and even commercial, provided that you don't live in the Savannah area. However, it's not impossible to catch a private flight from this airport.
If you want to take off from the Savannah area in Georgia, there are a couple of options that you can choose from. Signature Flight Support is present with its remarkable FBO, suited for the needs of the most VIP private flyers, as well as Sheltair, which is known to have one of the best FBOs in the country.
Both are great choices, but I wouldn't recommend that you drive this far if you're located in the city area of Atlanta. If that's not the case and you'd prefer the Savannah / Hilton Airport area, then go for it!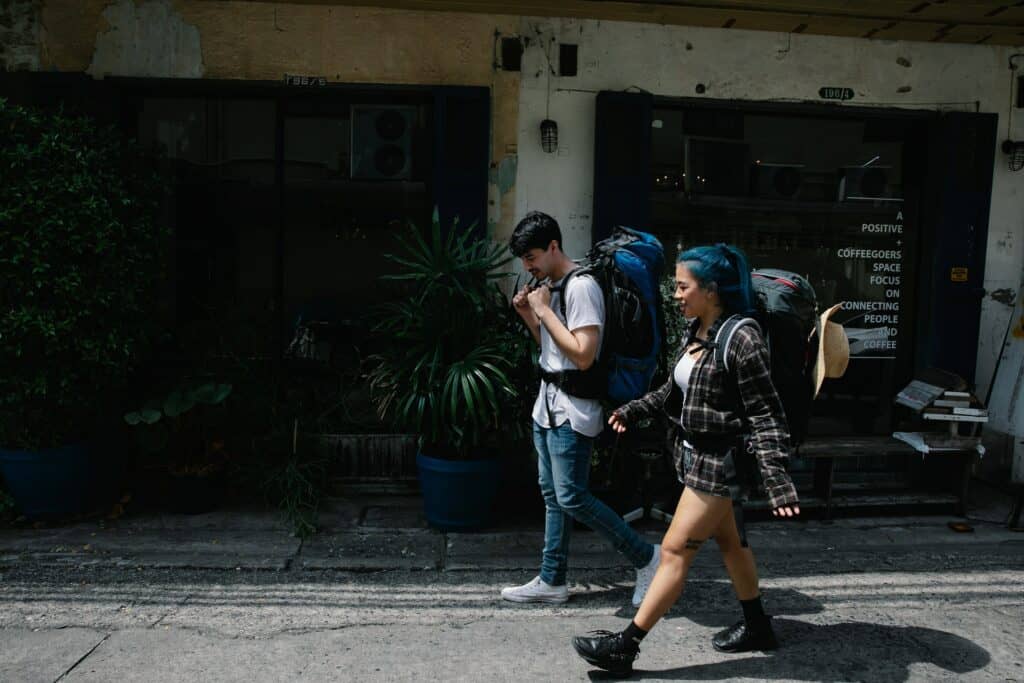 Miami Airports
The airport network in Miami is far more developed than the one in Atlanta. The city itself is served by three main airports that one can use to fly within or outside the country. The airports in question are Miami International Airport, Fort Lauderdale Hollywood International Airport, and Palm Beach International Airport, so let's see what each of them has to offer in terms of FBOs.
Miami International Airport (MIA)
Being the most popular airport, Miami International has the most fixed-base operators nearby. The most acknowledged one is Signature Flight Support, which offers an excellent facility and all the amenities a private flyer can expect.
There are other options as well, like the Miami Executive Airport (KTMB). The airport is operated by MIA and offers excellent FBO services at its facility. There are more providers within KTMB, such as Signature Flight Support, International Flight Center, which some would say is the best FBO at Miami Executive and Reliance Aviation.
Fort Lauderdale Hollywood International Airport (FLL)
It's not Los Angeles, but Miami has its own Hollywood area where this airport is located. There are a lot of private terminals in its surroundings, and the most convenient ones are Jetex, Signature Flight Support, Sheltair Aviation, National Jets, Jetscape.
Regardless of which one you choose, your experience will be as pleasant as you would expect. Some of the best staff in the FBO industry are employed right in this area, so all you have to do is pick an FBO to host your flight and leave the rest to them.
Palm Beach International Airport (PBI)
Palm Beach International Airport is another great place for flying private, as there are more than enough fixed-base operators in its surroundings, all well-known names, and proven professionals.
Some of the FBOs you can encounter are operated by Signature Flight Support, Atlantic, Jet Aviation, NetJets, and Great Flight.
Signature Flight Support has one of the best-equipped FBOs in the world, so don't expect anything less at Palm Beach. The facility has everything you need in terms of showers, snooze rooms, executive lounges, but also meeting and conference rooms, a business center, and car rental.
Atlantic and Jet Aviation are more of a handler, so you can consider it if you also have the need for aircraft maintenance, fueling, or other under-the-wing services.
NetJets and Great Flight, on the other hand, are charter companies that can make your trip very pleasant. They both represent companies that will tailor-make your flight so that you have your favorite food, drinks, and entertainment onboard.
Which Planes Can You Fly to Miami from Each Category?
Once you've chosen your FBO, it's time to opt for a concrete aircraft that's gonna take you from Atlanta to Miami. Obviously, it's going to be either a turboprop, light, midsize, or heavy jet, but have you thought about actual models?
Just as a reminder, please bear in mind that the prices vary depending on the company, as well as other circumstances considering your trip, such as time and date of travel, the number of staff, and so on.
The prices given below are before taxes and fees.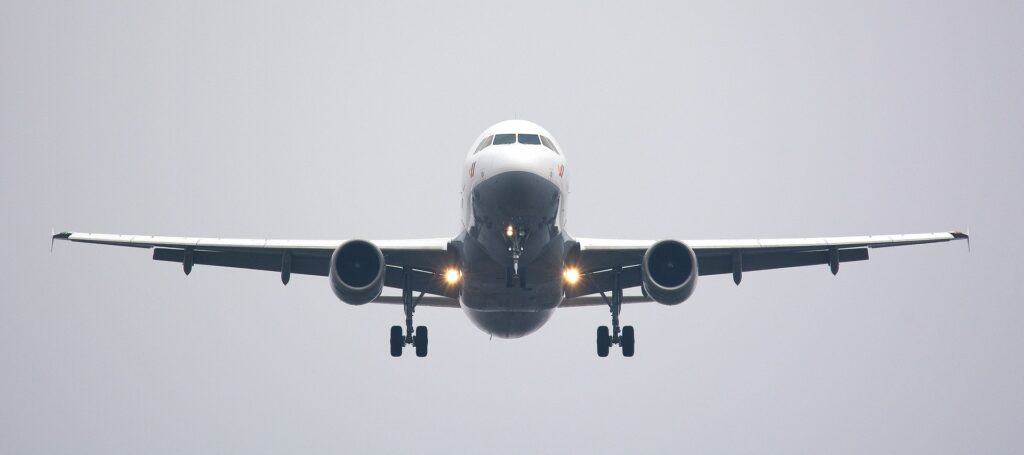 Small and Midsize Jets (Turboprops, Light Jets, and Midsize Jets)
Since the distance between Atlanta and Miami is not so long, any type of plane can take it, and most companies will offer you all of the fleets they have at their disposal. A turboprop plane, as said, will need over 2 hours in most cases to fly from Atlanta to Miami.
If this is not an issue, check out the King Air 90, which Air Charter Service is renting for some $9,000. This turboprop will need 2 hours and 35 minutes to reach Miami and can fit a maximum of 6 people. Mind that this is an older model, so it doesn't really have the slick modern-looking design, inside or out.
A slightly better and more contemporary solution is the Pilatus PC-12, which needs less time to reach Miami and can accommodate more passengers. The price for this jet is some $9,500 and the cabin is designed to seat 9 people. The jet will arrive in Miami in 2 hours and 25 minutes.
At the same time, if you want a smaller jet but faster and more comfortable, consider the Citation CJ1. This light jet has a spacious interior, perfect for six people, and needs 1 hour and 50 minutes to pass the route. The price for the CJ1 is around $10,500 for the trip.
A more modern-looking light jet with a wider cabin is the Citation Bravo. This jet will fit eight passengers and needs the same amount of time as the CJ1 to reach Miami. It's a bit more expensive to rent, with a price of some $11,300.
If you want to go up in size, why not consider some midsize jets? You could rent the Learjet 60 for some $13,000, and fly from Atlanta to Miami in 1 hour and 40 minutes. This jet has a seating capacity of 8.
Another cool midsize choice would be the Citation XLS with a cabin big enough to comfortably fit nine people. The estimated flight time by Air Charter Service is 1 hour and 45 minutes, while the price to be paid for this jet amounts to $17,500.
Heavy Jets
If you want to completely relax the whole way there, and money is not that big of an issue, you should consider hiring a heavy jet, like the Challenger 604. It's a nice and affordable jet, with a walk-around cabin suited for twelve people. It costs around $23,000 to rent and needs 1 hour and 40 minutes to fly from Atlanta to Miami.
A bit more expensive but a bit faster and bigger is the Falcon 900LX. This jet fits a maximum of 14 people inside and needs an hour and a half to reach Miami. If you wish to rent it, spare some $25,000 for it.
Now, if you really want to make the most of your trip, you could rent the ultra-spacious Global 5000 for some $31,500. It needs 1 hour and 35 minutes to pass the route and can take 13 people on board.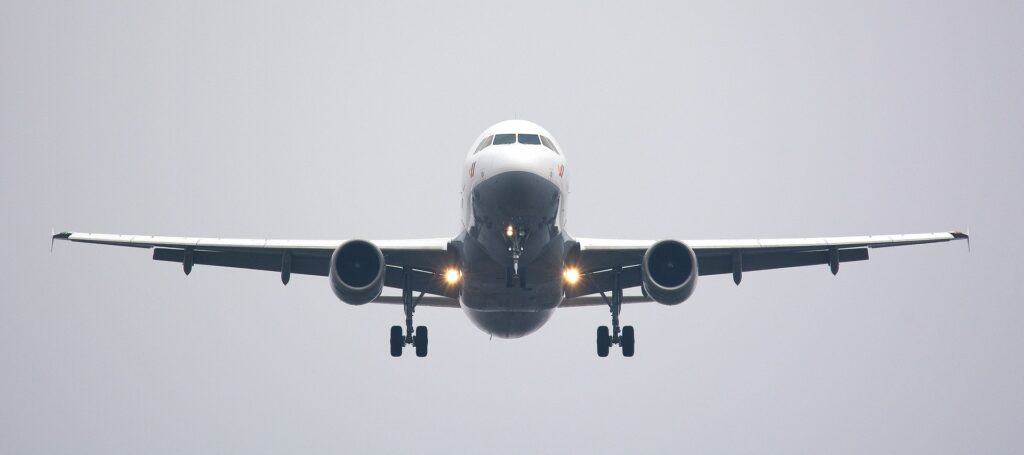 Prices Per Plane Type: Overview
Below, you will find a table that gives the prices per plane type and model.
| | | | |
| --- | --- | --- | --- |
| Plane type | | | |
| Light and midsize jets | Number of passengers | Flight time | Price |
| King Air 90 | 6 | 2 hours 35 minutes | $9,000 |
| Pilatus PC-12 | 9 | 2 hours 25 minutes | $9,500 |
| Citation CJ1 | 6 | 1 hour 50 minutes | $10,500 |
| Citation Bravo | 8 | 1 hour 50 minutes | $11,300 |
| Learjet 60 | 8 | 1 hour 40 minutes | $13,000 |
| Citation XLS | 9 | 1 hour 45 minutes | $17,500 |
| Heavy jets | | | |
| Challenger 604 | 12 | 1 hour 40 minutes | $23,000 |
| Falcon 900LX | 14 | 1 hour 30 minutes | $25,000 |
| Global 5000 | 13 | 1 hour 35 minutes | $31,500 |
Conclusion
Planning your trip from Atlanta to Miami via private jet should be much easier after you've gone through this article. Let's review the most important things before you start packing your bags!
The price you should expect to pay in order to rent a jet will vary depending on the type or model of aircraft, the seating capacity, time and date, and some other factors such as engine, speed, and so on. The price range goes from $7,000 to $50,000, or even more if your desires are greater than that.
The average flight time is about 2 hours. Could be more, could be less, but shouldn't be drastically shorter or longer than that. Expect to find more FBOs in Miami, but there are quite a few good ones in Atlanta, too.
Happy travels!