There are many reasons why private aircraft are the best way to travel, ranging from safety and convenience, to privacy, luxury, and utmost comfort. And if you're looking into private jet companies, let us introduce NetJets, a global leader in private aviation that not only offers private jets you can rent, but also fractional jet ownership as well as jet card membership programs.
Without further ado, let's start our complete guide to NetJets, the world's no. 1 private jet company.
Company History
With over 750 aircraft and 7000 employees globally, NetJets own and manage the world's most extensive fleet of private jets. Here's how they arrived at this point.
Executive Jet Airways, the world's first private jet charter and aircraft management system, was created in 1964, and with that NetJets was born, but we'll get to the rebranding and change in ownership later on.
Richard Santulli bought EJA in 1984 and pioneered the notion of shared ownership two years later. As travelers preferred the benefits of fractional jet ownership over the limits of charter service and the challenging economics of entire aircraft ownership, the industry developed gradually.
Since then, NetJets has grown into a global force to be reckoned with, thanks to the introduction of shared aircraft ownership in 1986 and the company's takeover by Warren Buffett's Berkshire Hathaway in 1998. Warren Buffett, the legendary investor, acquired his first stake in the firm in 1995 and was so satisfied with the service that he bought it three years later, bringing it into the Berkshire Hathaway family.
EJA continued to grow by adding aircraft, facilities, and worldwide programs while looking for innovative methods to provide the most significant safety and service to NetJets members. In 2002, EJA rebranded to NetJets Inc.
NetJets is now a multibillion-dollar corporation with the world's most extensive private jet fleet, with over 700 aircraft traveling to over 170 destinations. Since June 2015, Adam Johnson has acted as Chairman and CEO of NetJets Inc.
Shared Ownership vs Leasing a Private Jet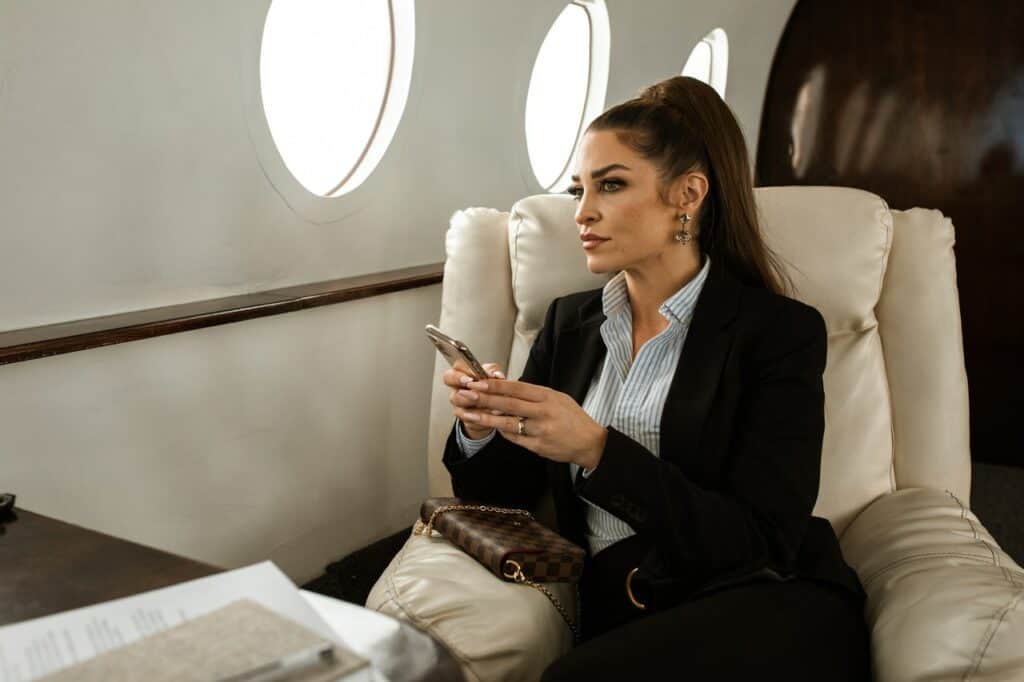 What is Shared Ownership and How Does It Work?
Simply put, shared ownership is acquiring a piece, or share, of a particular aircraft through NetJets fractional jet ownership. That share entitles you to a certain amount of hours in that aircraft type, with the option to upgrade or downgrade to any other jet in their inventory. You can purchase a share in 25-hour increments, with a minimum of 50 flight hours.
A NetJets Share offers the tax advantages of owning, without the hefty upfront investment.
What's more, you can always request an upgrade to an aircraft with more seats or a more extended range for an additional charge. If your preferred aircraft isn't available, they'll substitute a similar model or upgrade you to the next cabin class at no extra cost.
Ferry costs, which most charter firms need to reposition a jet, are rarely paid by NetJets owners due to the Ferry Waiver Program which makes travel more accessible and typically removes this extra cost.
Shared ownership comes with other perks as well. You'll never have to recruit staff or crew, pay for maintenance or hangars, negotiate fuel rates, or deal with any of the other time-consuming operational issues that come with owning an entire aircraft.
On top of that, you're offered a dedicated Owner Services Team, the cleanest and best-maintained jets, industry-leading safety practices, and jet availability within hours. And, if for any reason, you decide to leave the fractional jet ownership program three years after enrolling, NetJets will purchase back your share.
Perfect for flying 50+ hours per year.
The minimum commitment is 36 months.
Key distinction – owning an asset.
Interchange of aircraft – upgrades are subject to availability; downgrades are certain.
Depending on share size and aircraft type, guaranteed with as little as 4-6 hours' notice time.
Costs are calculated in advance.
Peak Period Days will not exceed ten days per year as an owner in the NetJets share program. You can travel on certain high-traffic days with as little as 48 hours' notice. While traveling inside the Collective Service Area or between the Collective Service Area and sites in the ferry waiver zone (including many of the world's most popular foreign destinations), you will never pay ferry costs for the specified aircraft type.
Lease Program for NetJets
For passengers who fly 50 or more hours per year, NetJets offers leasing as another program option. The NetJets LeaseTM provides the same benefits as the NetJets ShareTM but with a different payment plan for those who don't want to make a significant upfront investment. For the duration of your private jet leasing, your expenditures are assured and predictable.
Perfect for flying 50+ hours yearly.
There is no purchase cost.
60 months minimum commitment.
Aircraft interchange: upgrades are subject to availability; downgrades are certain.
Depending on share size and aircraft type, guaranteed within 4-6 hours' notice.
Peak period – 10 days.
Costs are pre-determined.
What is a Primary Service Area?
PSA (Primary Service Area) is essentially a geographic area where your contract's unique conditions, such as a fixed hourly fee or a reservation and cancellation lead time, apply. Pricing changes, different lead dates for reservations and cancellations, ferry fees, and other expenses may apply while flying beyond your PSA (also known as Primary Operation Area/POA).
NetJets' aircraft are always so close that there are never any ferry charges within the PSA – and they guarantee availability in as little as 10 hours for share Owners and 24 hours for card Owners. They cover Europe and parts of the Middle East.
However, many NetJets Owners fly further. As a result, NetJets provides extensive Ferry Waiver Zones in addition to the PSA, extending their reach even farther. Flights between these destinations and the PSA on designated aircraft types are exempt from ferry fees.
Ferry fees are waived for the following locations as well:
Central America, Japan, Malaysia;
Maldives, Singapore, South America;
South Korea, Sri Lanka.
Pricing
NetJets do not disclose prices on their website. When contacted, they supply a lot of information that isn't readily available to the general population. One of their experienced sales advisors will assist you in finding a customized solution that meets your individual travel requirements.
What Does a Ferry Charge Entail?
A ferry fee is an additional price charged by most charter firms for repositioning aircraft on a "ferry trip". Simply said, if an operator has to pick up a passenger from a new destination, it will have to fly an empty aircraft to do so, resulting in no income. To cover this expenditure, the client is charged an extra price.
The great thing about NetJets is that their ferry waiver program optimizes travel and removes this additional expenditure, lowering the overall cost and complexity of your trip.
De-icing Charges
De-icing costs a lot of money if you're traveling in the winter. You pay for de-icing when you charter a plane, and if it had to be transported from another airport that was suffering winter weather, you might spend twice for your one trip.
There is no additional charge with Netjets for de-icing, as long as you stay inside your Primary Service Area.
How Much do Jet Cards Cost?
NetJets have 7,000+ committed staff members and a hand-picked fleet of private jets.
The cost of a jet card varies, depending on the supplier and the size of the aircraft. Remember, these are not fixed prices, just estimates.
Light Jets
The price for a regular 25-hour jet card for a small jet ranges from $150,000 to $200,000. The Phenom 300 starts at around $205,000, including fuel expenses but not fuel surcharges or FET.
Mid Jets
A 25-hour jet card for a Citation Latitude costs around $250,000 at NetJets, plus FET and any fuel surcharges.
Heavy Jets
It costs about $400,000 for 25 hours on a Gulfstream G450, including basic fuel prices but excluding FET and any fuel surcharges.
NetJets Card Membership Programs
There are multiple ways to fly with the NetJets card program with all-inclusive jet card pricing. For people flying less than 50 hours per year who desire a short-term commitment, the NetJets Card Program is the best option. You will pay a one-time fee that covers the total cost of all of your flying hours.
All inquiries for the NetJets Card ProgramTM are now placed on a waitlist.
Why Choose the NetJets Jet Card Program?
It's ideal for 25–50 hours flights per year.
The critical difference is that you pay for 25 hours at a time in advance.
It offers minimum engagement. Over 24 months – 25 hours.
Upgrades are contingent on availability; downgrades are certain.
It may just take ten hours' notice time (domestic flights on non-peak days).
The peak period lasts 45 days.
All-inclusive upfront charge.
The NetJets Card ProgramTM provides access to a diverse selection of aircraft. Let's see what's on offer.
The Netjets Fleet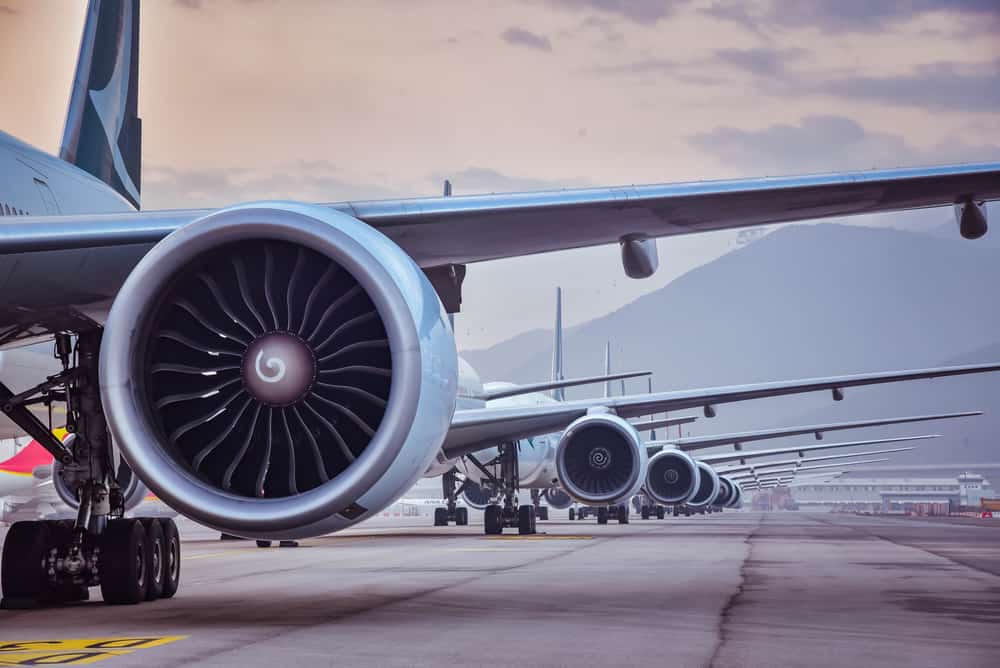 The fleet has access to more than 5,000 airports in 200 countries and territories, including some of the most difficult-to-reach places. NetJets owns 760+ aircraft, making it the world's most extensive and diversified private fleet.
There are a variety of luxury private jets that are available. We'll examine the impressive fleet and evaluate NetJets' private aviation choices.
1. Light Private Jets
This type of aircraft is ideal for business and family travel to regional places that take a few hours to reach. With only a minimum of four hours' notice, they provide fast, comfortable transportation for up to six passengers.
Why Choose a Light Private Jet?
Ideal for shorter runways.
Secure landing at even the tiniest airports.
Access to hard-to-reach places, like island or mountain destinations.
Our Recommendation: The Embraer Phenom 300
The Embraer Phenom 300 has an elegant cabin, which provides a calm setting for relaxation or discussion and is equipped with cutting-edge technologies. Pilots like advanced avionics, while passengers appreciate the onboard entertainment system. Thanks to the generous baggage space, you may bring more than you thought you could on a tiny private plane.
Passengers: 6;
Flight time: 4 hours;
Cabin width: 5.1ft;
Cabin length: 17.2 ft;
Text & Talk NetJets Connects®;
Wi-Fi;
Every seat has a universal power outlet;
Maps and flight tracking in real-time with arrival times;
Tablets & Tablet Holders for iPad®;
Telephone;
Ample lighting and storage in the lavatory;
Precise cabin temperature control;
Full food and beverage center with Nespresso® Coffee Maker;
Premium snacks and drinks stocked to your taste;
Newspapers and magazines;
In-flight dining signature selections;
Special requests.
2. Midsize Private Jets
Midsize jets are ideal for journeys that demand larger capacity and distance. All of the NetJets midsize aircraft provide a luxurious plane interior with in-flight Wi-Fi and NetJets Connects® Text & Talk service, ensuring that you stay in touch with colleagues, friends, and family at all times.
Why Choose a Midsize Private Jet?
More spacious than light jets with bigger seats, headroom, and legroom – perfect for larger commutes and bigger parties. You have access to refreshments, large enough to provide a full meal, as well as your favorite beverages and snacks on every NetJets trip.
The NetJets fleet includes three different midsize private planes: The Citation XLS, The Citation Latitude, and Cessna Citation Sovereign.
Our Recommendation: The Citation Xls
This midsize private jet offers excellent comfort and premium amenities. The cabin is approximately 18 feet long and 5.5 feet wide, ideal for in-flight meetings, and can accommodate seven passengers. It has up to 4:15 hours of endurance and 495 mph high-speed. The Citation XLS also includes:
Large luggage compartment;
Signature selections in-flight dining;
Premium snacks and beverages stocked to your taste;
Precise cabin temperature control;
Your favorite newspapers and magazines;
Universal power outlets accessible at every seat;
Wi-Fi;
NetJets Connects® Text & Talk Service;
Speakers and individual video monitors throughout the cabin;
Real-time maps and flight tracking with arrival times.
3. Super-Midsize Private Jets
The super-midsize private aircraft has excellent runway capabilities and a range suited for private trips from coast to coast.
Why Choose a Super-Midsize Private Jet?
Compared to midsize, super-midsize planes expand your trip range by 500 miles for up to 9 people.
An ideal choice for journeys up to 7:45 hours.
Private jet cabins include all of the amenities that you might need.
Perfect for traveling between continents.
Superior speed and performance.
Access the super-midsize aircraft 24 hours a day, seven days a week.
The NetJets fleet includes two super-midsize private planes: Bombardier Challenger 350 and Cessna Citation Longitude.
Our Recommendation: The Bombardier Challenger 350
This private jet has excellent runway capabilities and a range that is suited for private trips from coast to coast. Comfortable seating is provided onboard and you can choose from two configurations: a sofa pattern, or a double-club seating arrangement. A hot beverage maker, a microwave oven, and NetJets' patented tablet-based on-demand in-flight entertainment system are among the unique features.
7:45 flight hours;
Can accommodate 9 passengers;
7.17 ft cabin width;
28.6 ft cabin length;
540 mph high-speed cruise;
Wi-Fi and Bluetooth®;
HD Monitor and Blu-ray inflight movies;
Real-time maps and flight tracking with arrival times;
Touch-screen cabin controls;
iPad® Tablets;
Signature selections in-flight dining;
Premium snacks and beverages;
Nespresso® coffee maker;
Microwave oven;
Precise cabin temperature control;
Your favorite newspapers and magazines;
Special requests.
Large Private Jets
Their large private jet ranges over 7,300 statute miles and can transport 11 people. Enjoy more legroom, comfort, and gourmet meals a NetJets flight attendant prepares. Anything is possible when you access these incredibly adaptable, state-of-the-art, huge private planes.
From your favorite travel drink to your daughter's favorite cookie, you'll get access to personalized service, as an experienced flight attendant will be attending to your needs.
Fine cuisine from leading aviation caterers worldwide is available on every journey on these luxury big private planes. You can select anything you like from the Signature Selections Menu.
Our Recommendation: The Bombardier Challenger 650
The Bombardier Challenger 650 carries up to 11 people and has a long range of 8:45 flight hours and excellent performance (540 mph high-speed cruise). The cabin (7.92 ft width and
28.4 ft length) offers onboard facilities for the best comfort over a long flight as a transcontinental private jet. Meetings and work may both be accomplished at a conference table. You can unwind and enjoy the latest HD and Wi-Fi entertainment options. In addition, an enlarged lavatory adds to the elegance and convenience.
NetJets Connects® Text & Talk;
Full-service galley with experienced flight attendant;
Signature selections in-flight dining;
Premium snacks and beverages stocked to your taste;
In-Flight accessible baggage for your convenience;
Precise cabin temperature control;
Your favorite newspapers and magazines;
Special requests.
Long-Range Private Jets
Between take off and landing, long-range jets provide absolute relaxation and regeneration. These long-range jets come equipped with a flight attendant, a full-service galley, and adjustable chairs for maximum passenger comfort. They can transport up to 14 passengers and fly for up to 16 hours.
Lengthy-range planes provide the best accommodation for a long flight, with ample cabin room and baggage capacity. Passengers are free to bring anything they need for a long flight, and having access to a conference table is great for continuing meetings in the air. To access and adjust cabin amenities, like lighting, temperature, and entertainment, download and log in to the NetJets app on your device.
Our Recommendation: The Gulfstream G450
Gulfstream G450 is mainly intended for long-distance travel with assured luxury and safety and a range of about 5,000 statute miles (Endurance up to 9:45 hours, 547 mph high-speed cruise).
Fourteen passengers can travel in this great global business aircraft. This jet has a large cabin with a full-service galley and plenty of luggage space (169 ft3) and lets everyone carry everything they'll need for a long journey. An experienced NetJets flight attendant also accompanies every flight.
7 ft cabin width, 45.1 ft length;
NetJets Connects® Text & Talk;
Wi-Fi;
Universal power outlets accessible at every seat;
DVD player and video monitors;
Real-time maps and flight tracking with arrival times;
Telephone;
Full-service galley with experienced flight attendant;
Signature selections in-flight dining;
Premium snacks and beverages;
In-flight accessible baggage;
Precise cabin temperature control;
Your favorite newspapers and magazines;
Special requests.
Netjets Corporate Angel Card
NetJets is extending its collaboration with Corporate Angel Network (CAN) to promote the mutual goal of improving patient access to healthcare. Its members can now purchase a NetJets Corporate Angel CardTM for 25 flight hours, and they will be donating one flight hour to cancer patients going to and from treatment. The following are additional Owner advantages:
For all trips under 3.5 hours, NetJets Owners will fly the bestselling Citation XLS. (They will fly a mission-capable midsize or super-midsize aircraft with up to eight passengers on extended journeys.)
Availability all year, except for 45 Peak Period Days when travel is prohibited.
Non-peak days just require a 10-hour notice.
There are no long-term commitments.
There is presently a waitlist for the NetJets Corporate Angel Card.
Safety as a Priority for NetJets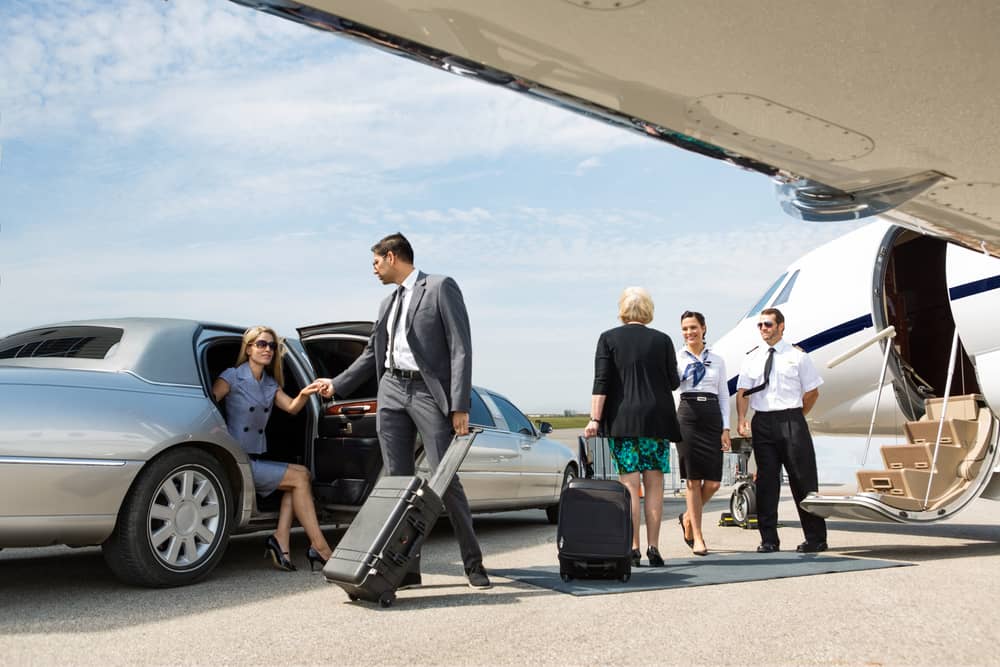 One of NetJets' priorities is keeping its members and staff safe, so let's see how exactly they manage to do that.
NetJets uses data from the Flight Operations Quality Assurance (FOQUA) program in simulator training so its pilots can learn the latest safe flying practices. Flight Operations Quality Assurance (FOQUA) is a nonprofit initiative that collects and analyzes flight operational data on a regular basis in order to give additional insight and understanding into the overall flight operations environment. The purpose is to identify and eliminate tiny operational deviations that might eventually become more significant when combined with other factors.
Its scale contributes to what officials claim is the industry-leading dedication to safety.
The International Standard for Business Aircraft Operations (IS-BAO) is an ultimate guide that aims to help flight departments all over the world achieve high levels of safety and professionalism. NetJets is IS-BAO Stage 3 and Argus Platinum certified and nearly 150 hours of pre-scheduled C-Suite meetings focused on security are happening every year.
Moreover, NetJets pilots have more than eight times the industry average in experience and are committed to continual, rigorous safety training that well surpasses FAA criteria. While most NetJets pilots can fly any aircraft, NetJets prefers that they specialize in one type so that no one knows their aircraft better than they do.
Nothing demonstrates NetJets' dedication to safety more than their global response to COVID-19, which includes a $16 million+ continuing investment. As a result, they're taking every precaution to protect their members' and workers' health, including a multi-tiered cleaning and sanitizing program for every aircraft in their fleet.
Security for High-Profile Travelers
QS Security Services LLC, a NetJets company, connects its Owners to a global network of partners in personal security.
NetJets was founded on an unrelenting dedication to safety and service, integrating cutting-edge in-flight technology with the industry's highest safety standards. QS Security ServicesTM focuses on travel security and provides a tailored variety of premier services to satisfy the safety needs of its Owners.
QS Security Services safeguards high-profile tourists by utilizing unrivaled security experience and a global network of safety professionals available 24 hours a day, seven days a week.
Jack VanderStoep, Vice President of Global Security at NetJets, leads QS Security Services. VanderStoep has over 20 years of FBI expertise, including counterterrorism and covert operations, making him an excellent choice to manage this initiative.
Pilots
NetJets flight crews have an average of 16 years of experience and over 10,000 hours in the air, so you can be sure that you're in the hands of experienced and well-trained personnel.
With over 2,500 pilots, the company considers pilot weariness during flight planning, including looking at where they've been flying and crossing time zones. When needed, some crew members are given extended rest periods in which case well-rested personnel are scheduled to pick up a specific flight.
NetJets pilots perform seven-day on, seven-day off shifts.
Environmental Protection
NetJets is the first private aviation firm to invest in developing sustainable aviation fuel (SAF). Sustainable Aviation Fuel (SAF) is an environmentally friendly alternative to fossil jet fuels. Rather than being refined from petroleum, SAF is made from renewable resources, such as biological waste oils, agricultural wastes, or non-fossil CO2. In addition, as part of their 10-year collaboration with WasteFuel®, NetJets will acquire at least 100 million gallons of SAF over the next decade.
NetJets also designed the blue Skies® Carbon Offset Program. Owners support sustainable programs associated with the United Nations Sustainable Development Goals by purchasing carbon credits to offset their flying activity.
Charity Support
As we already mentioned, NetJets have been sponsoring the Corporate Angel Network for many years, which provides flights for cancer patients who require lifesaving therapies. Make-A-Wish®, Ronald McDonald House Charities®, American Red Cross®, and United Service Organizations® are some of NetJets' other partners (USO).
Private Jet Catering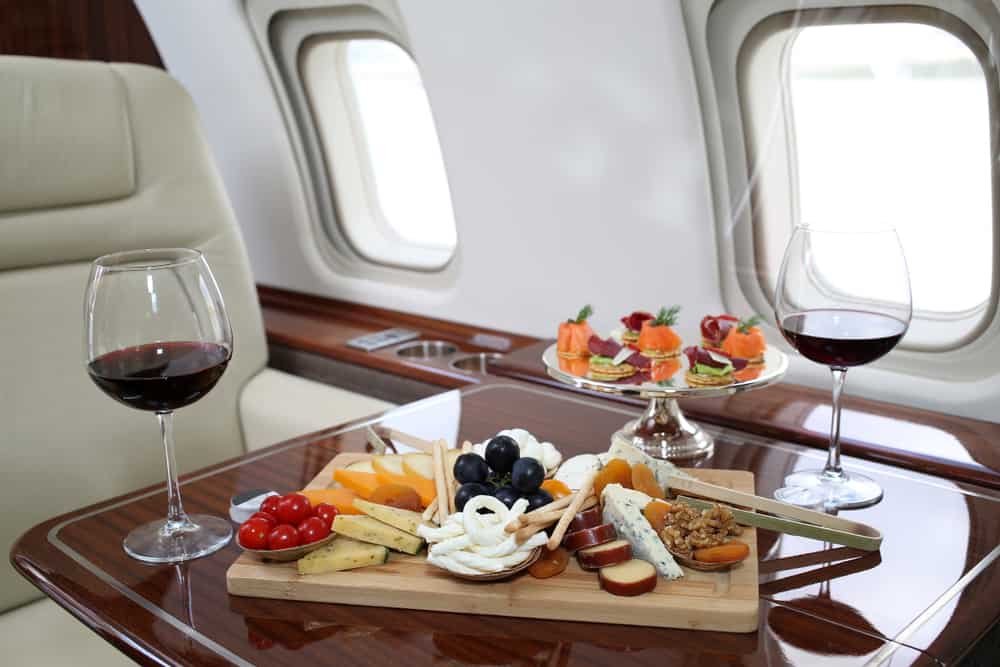 NetJets has been investing in a wide range of catering modifications and considering client preferences. There are no additional charges for catering, which are calculated based on the number of passengers traveling and the duration of the journey. There is a menu with many local delicacies, and NetJets allows you to select similar alternatives at no extra cost. Owners can place their orders over the phone or online.
Columbus Operations
The center of operations, located at NetJets' headquarters in Columbus, Ohio, is comparable to a major global airline. It has a staff of five meteorologists, schedulers, and dispatchers. They provide services for the members and frequently speak with clients directly about weather difficulties.
It also aids the airline in planning for delays, allowing them to notify consumers many days ahead of time and propose rescheduling departures sooner, later, or to other airports. Flyers who are nervous about flying are generally willing to change their flight times if it means avoiding terrible weather.
Lifestyle Partnerships
By extending a variety of exclusive products to their Owners, NetJets has like-minded partners in travel, arts, and culture.
Discover extremely unique NetJets Owner privileges, such as a complimentary stay at a world-class resort or privileged access to premium goods and services.
"Four Seasons" – enjoy a luxurious island lifestyle tailored to your preferences.
Albany, The Bahamas – enjoy island bliss—along with other great benefits—at this gorgeous luxury resort.
"Northrop & Johnson" – top voice in sailing, VIP invites to major yacht events, private yacht excursions, and complimentary services.
Oil Nut Bay – a multigenerational community with alternatives for property ownership or villa renting. Perfect for individuals seeking privacy while staying in luxury.
The Local Foreigner, as NetJets' official travel agency partner – ensure the best planned and most memorable excursions.
LaCure – they manage all parts of the vacation experience, from finding the best accommodation to creating a suitable schedule.
NetJets has been supporting the world's premier art events since 2002. This worldwide collaboration is exclusive admission to Art Basel® in Switzerland and Miami Beach.
Summary
Something fundamentally changed when NetJets introduced fractional ownership in 1986. Rather than purchasing a private jet, you might buy a stake in an aircraft based on the number of flying hours you require.
Instead of owning a single plane, you'll have assured access to the world's largest private fleet.
Fractional jet ownership is just a more innovative way to approach private flying. It allows you to take all the advantages of owning a private aircraft while just paying for the hours you fly.