Ibiza is the place to be when your soul and body crave a quality vacation. Given the nature of the island, you might not get that much rest if you actively participate in Ibiza's vivid nightlife, but the island also offers relaxing daytime activities on its gorgeous beaches.
The Ibiza – London air route is quite frequent, which is why there are plenty of options when it comes to jets and FBOs. So, if after enjoying Ibiza, you either have to go back to London or visit this city for other reasons, this read will be of use. In this article, we're going to cover the most important aspect of the trip, such as rental prices for the jets, private airports or terminals, specific jet models, and more. Let's get started.
Ibiza to London: Overview
The Spanish island is some 1,300 miles away from the British capital by road, so flying there is the fastest and by far the most comfortable way to travel, as it'll take you around two to three hours to get to London from Ibiza.
The great news is, this is a trajectory that any jet can cover. Hiring a turboprop plane might mean a longer travel time, but it also means more money remaining in the bank account. Larger jets will provide more comfort and speed, but will consequently cost you more. In any way, the choice is entirely yours to make
Speaking of money, a usual private jet flight from London to Ibiza should cost from some 9,000 EUR / £7,500 to up to 25,000 EUR / £21,000. You can always take the upper figure higher, if, of course, you want the biggest and newest jet model on offer.
While Ibiza has one airport, it's enough and very much suitable for private flyers. There are a few fixed-base operators (FBOs) that you can choose from to take off, while landing in London should be much easier due to the number of private terminals to choose from.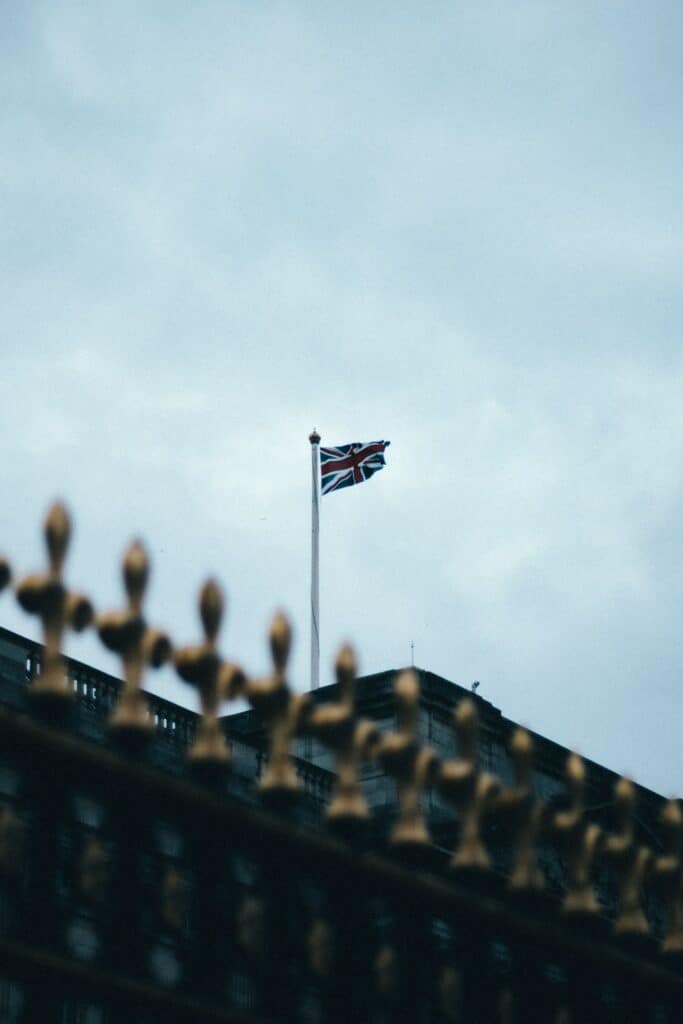 Pricing Options
In the previous chapter, I gave you a rough estimate of how much a private jet could cost to rent. Now we'll see the average prices of each jet size category, meaning small, midsize, and heavy jets.
The prices cited below are as seen from The Aviation Factory's official website. Note that prices don't gradually increase or decrease based on the jet size. Size is one thing, but there are other factors as well that impact the price, such as the model of the jet, year of make, time and date of your trip, and so on.
Ibiza to London Average Flight Prices
| | | | |
| --- | --- | --- | --- |
| Aircraft type | Number of passengers | Ibiza to London route price | Estimated flight time |
| Turboprop | 4-19 | 10,500 EUR / £9,000 | 3 hours 30 minutes |
| Light jet | 4-11 | 9,000 EUR / £7,500 | 2 hours 30 minutes |
| Midsize jet | 6-10 | 13,000 EUR / £11,000 | 2 hours 15 minutes |
| Heavy jet | 4-96 | 20,000 EUR / £17,000 | 2 hours 15 minutes |
Don't be fooled by the numbers. The table might look as if a turboprop is more expensive to rent than a light jet, but take the seating capacity in mind. The Aviation Factory offers turboprop jets that can fit from 4 to 19 people and light jets that can take from 4 to 11 people on board, so if there's full capacity and the price is split among the passengers, the turboprop should come at a lower cost.
Ibiza to London Airports
The island of Ibiza only has one airport and it's called the Ibiza Airport, or Aeropuerto de Ibiza (IBZ). The airport is located only 6 miles away from the city center, so you shouldn't have any difficulties reaching it.
There are a couple of FBOs at IBZ, suitable for high-end private travelers, run by Sky Valet and Avia Partner.
Sky Valet runs an amazing FBO down at Ibiza Airport. It includes all the VIP services you can imagine, including a personalized welcome. This means that the staff will customize their welcoming approach to your needs, as the company says it will meet every request you might have. There is a spectacularly luxurious and spacious lounge, comprising the most comfortable furniture. At the same time, you can enjoy the lovely restaurant, rent a car or limo, arrange a helicopter ride, and ask for other services that you can see on their site.
Avia Partner, on the other hand, has been described by private flyers as the best FBO in Ibiza. The services offered there truly are amazing. The FBO has two giant VIP lounges of almost 5,500 square feet, as well as showers, snooze rooms, a meeting room, and a kitchen.
As for handling passengers, the company also offers concierge services, car or limo rentals, and the staff will gladly assist you with booking a hotel room or a table at a restaurant. Avia Partner also works in the under-the-wing segment, offering services such as fueling, maintenance, or storage.
London Airports
Being one of the biggest cities in Europe, London has many more airports and FBOs to offer private passengers. Some are more suitable than others, but I guess it all depends on your final destination and preferences.
London Heathrow Airport (LHR)
Heathrow would be the best option to land at if you want to be closer to the city center. The airport is located some 15 miles away from it, thus being the closest one to the central area. However, there are just a few FBO options to choose from.
The most famous one is run by the world's biggest FBO network – Signature Flight Support. This is, in a way, a special private terminal since it's used by Heads of State and Royals when visiting the UK capital. The FBO offers fancy lounges, concierge services, and other 5-star services and amenities.
There's also Menzies Aviation which is more of a ground handler, in case you'd like some aircraft services such as maintenance, storage, or fueling.
London Luton Airport (LTN)
London Luton is quite famous for operating low-budget flights, since it's the London base for companies like Wizz Air or Ryanair. It's located some 40 miles northwest of Victoria Station, the central train and bus station in London, meaning that you need about an hour to reach it by car.
As for private flying, the airport has a couple of really solid FBOs run by Signature Flight Support. The private terminals are named by their ordinal number – T1 and T2. These are superb FBOs, where you can find meeting rooms, conference halls, and stunning lounges. The staff will also offer you VIP services including laundry, concierge, and many others.
London Biggin Hill Airport (BQH)
Biggin Hill is a great airport located quite close to the city center, only some 17 miles to the south. Since it's a private airport, you know that it's suitable for private flyers, and you can find anything you could possibly need.
The airport has two terminals, both run by different service providers. One is operated by Signature Flight Support, while the other one is managed by the airport's handling team, Executive Handling. The terminals comprise beautiful VIP lounges, concierge services, and other services upon request that you can discuss with the staff.
London Farnborough Airport (FAB)
Yet another private airport that serves the needs of London's population is Farnborough Airport. The thing about this airport is that it technically doesn't belong to London, as it exceeds the borders and is actually in Rushmoor, Hampshire.
It's the furthest one in regards to London's central area, as you'd need at least an hour to reach it by car, and at least an hour and a half with public means of transportation. Anyway, this is one of the UK's most famous business jet hubs, so everything is set and ready to go for you. You'll find conference rooms which are quite handy if you're in town for a quick meeting, showers, lounges, and other amenities.
In case you need further assistance, such as booking a hotel or restaurant, the highly professional staff will be lucky to help you. You can also use the air taxi service which can take you to London in six minutes.
London Stansted Airport (STN)
London Stansted is the airport that offers you the most choice when it comes to fixed-base operators or ground aircraft handlers. It's located some 40 miles northeast of Victoria Station, so just like Luton, you need an hour or so to reach it by car.
The airport is packed with FBOs within the building and in the surroundings, and most of them include:

Which Jet Models Can Fly You to London From Ibiza?
Figuring out your jet size is one thing, but starting to dig into the models is a completely different universe. You will notice that some models representing smaller jets are far more advanced than some heavy jet models.
For this trip, any size will do the job. A turboprop plane might not be the most comfortable option, but it's more than enough if it's just you or a couple of people on board. A midsize or heavy will fly you in greater style, but will obviously cost you more. Let's see what we've got.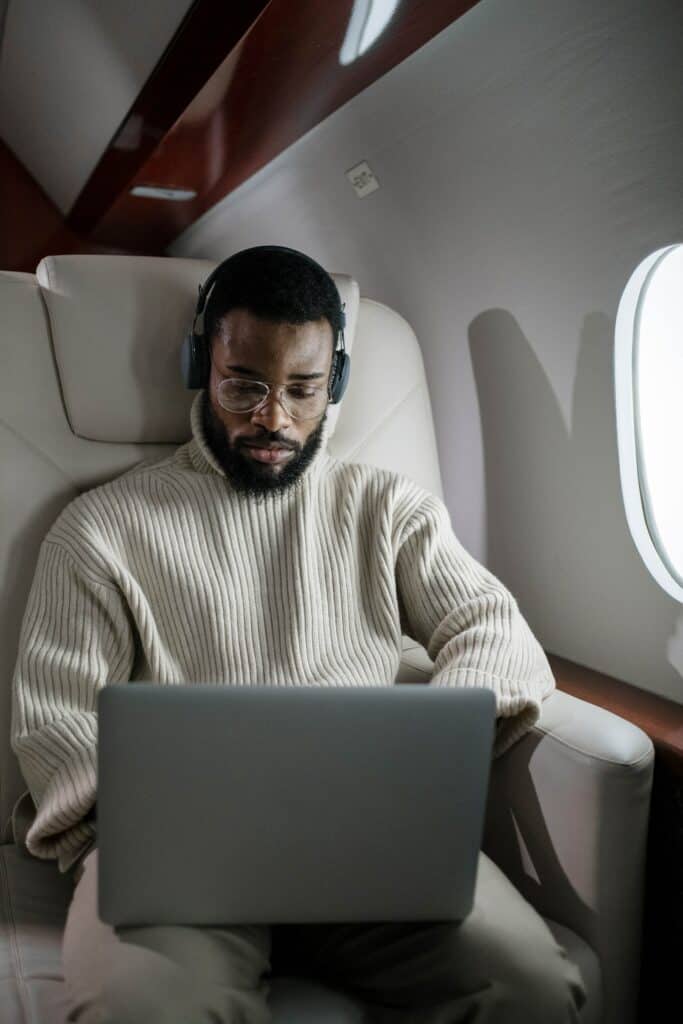 Small (Turboprops, Light Jets) and Midsize Jets
Let's start off with a couple of suggestions for a turboprop plane, such as the Piper M600, a single-engine turboprop that has remarkable features. It's very comfortable, able to accommodate five people, it's pet-friendly and able to reach London in just 2 hours and 55 minutes. The price to rent this one is around 12,000 EUR / £10,000 via Air Charter Service.
The second choice for a turboprop would be the King Air B200 which can be yours for this route for some 14,000 EUR / £11,500. The cabin is quite spacious as it can fit a maximum of nine people, and that's a lot for a turboprop. It will reach London in 3 hours and 15 minutes.
If you opt for a light jet, for this trip we recommend the Citation CJ3. This modern-looking jet is quite fast, as it needs only 2 hours and 15 minutes to reach the UK capital while carrying a maximum of 8 passengers in a pretty comfortable cabin. To rent it, you'd need more or less the same amount as for the King Air.
If you wish for a different light jet, consider the Phenom 100E. This jet has a very comfortable cabin, nicely fitting five people, and it's pet-friendly. It will fly you from Ibiza to London in 2 hours and 40 minutes and costs a bit under 12,000 EUR / £10,000 to rent.
If you'd still prefer a bigger jet, like a midsize, check out the Hawker 900 XP. This jet will give you and the remaining 8 passengers the utmost comfort in the cabin equipped with comfortable seats and tables in the middle for your drinks or food. It's going to complete the route in 2 hours and 15 minutes, as you'll have to pay some 17,500 EUR / £14,500 to rent it.
Another breath-taking midsize jet is the Citation XLS. A stunning plane with a seating capacity of nine people, and a remarkable speed which can get from Ibiza to London in 2 hours and 20 minutes. It has a great modern cabin interior and costs around the same as the Hawker to hire.
Heavy Jets
The heavy jets will definitely make your trip most pleasant and comfortable. Since the route is not that long, it won't make a big difference time-wise, but let's have a look at the most convenient heavy jets for this trip.
The Legacy 600 in particular, is a jet that will not leave you indifferent. It has a gorgeous walk-around cabin with comfortable seats, where a maximum of 13 people can have the trip of their lives. It's also pet friendly and needs only 2 hours and 10 minutes to reach London. The rental price tag on this one is around 20,000 EUR / £16,500.
Another heavy jet that I would like to propose is the Challenger 605. This one is a bit pricier, although it fits 12 people, one person less than the Legacy. But the cabin here is wonderful, as it even includes a sofa that you can lie in. It needs the exact same time as the previous heavy jet to pass the route and will cost you some 21,500 EUR / £18,000 to hire.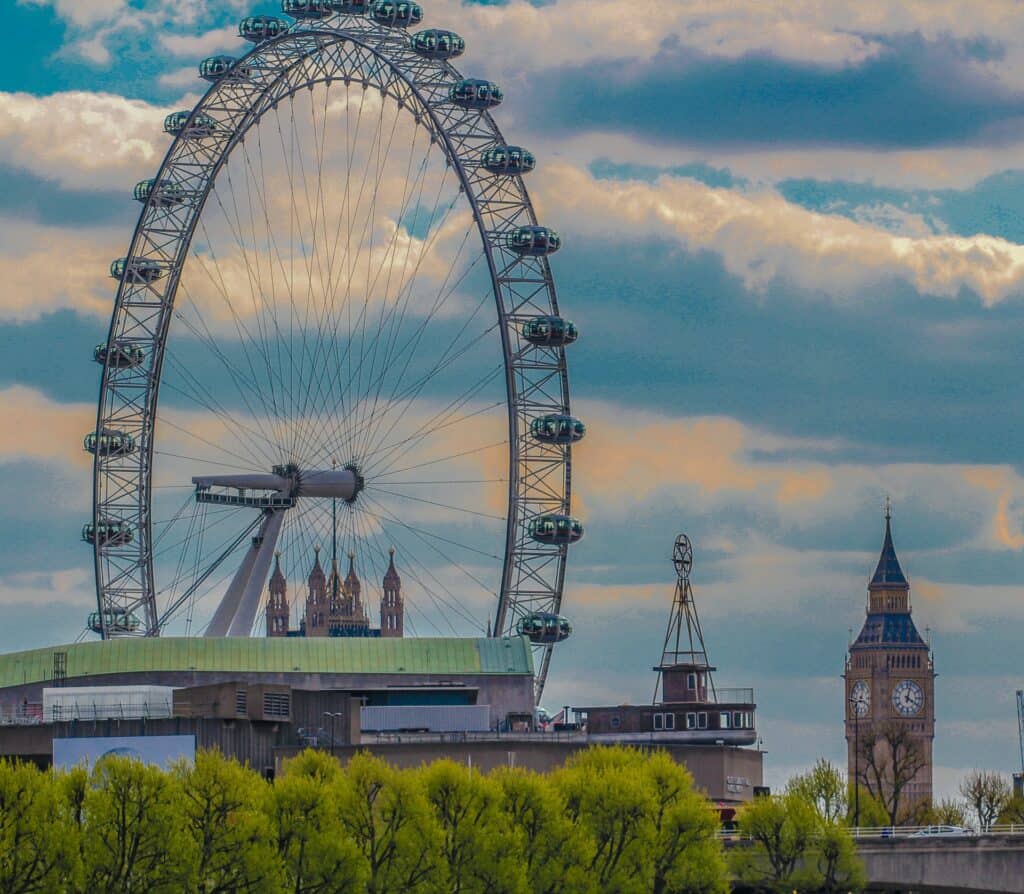 Prices Per Plane Type: Overview
Below, you will find the prices per plane type and model.
| | | | |
| --- | --- | --- | --- |
| Plane type | | | |
| Light and midsize jets | Number of passengers | Flight time | Price |
| Piper M600 | 5 | 2 hours 55 minutes | 12,000 EUR / £10,000 |
| King Air B200 | 9 | 3 hours 15 minutes | 14,000 EUR / £11,500 |
| Citation CJ3 | 8 | 2 hours 15 minutes | 14,000 EUR / £11,500 |
| Phenom 100E | 5 | 2 hours 40 minutes | 12,000 EUR / £10,000 |
| Hawker 900 XP | 8 | 2 hours 15 minutes | 17,500 EUR / £14,500 |
| Citation XLS | 9 | 2 hours 20 minutes | 17,500 EUR / £14,500 |
| Heavy jets | | | |
| Legacy 600 | 13 | 2 hours 10 minutes | 20,000 EUR / £16,500 |
| Challenger 605 | 12 | 2 hours 10 minutes | 21,500 EUR / £18,000 |
Conclusion
As you can see, to organize your trip from Ibiza to Lonon via private jet, there are some things that you have to remember regarding important parameters such as price, jet type, estimated flight time, or fixed-base operators.
For this route, note that any jet can take you, and prepare to spend from 9,000 EUR (£7,500) up to 25,000 EUR (£21,000). The average time you'd spend on the plane is between 2 and 3 hours, and both cities have a solid choice of private terminals, so you can choose the one that's most suitable for you. Happy travels!