Having a mixture of cultures and a lovely Mediterranean climate, Cape Town is the perfect place to visit if you want to escape from the bustling Johannesburg and its frustrating rush hours.
Cape Town, which is the country's oldest town, is located on the coast and offers the peace and quiet you might be after, and numerous attractions like its beautiful sandy beaches, botanical gardens, and amazing hiking trails, to name a few. In this article, we'll talk all about getting you from Johannesburg to Cape Town via private jet, so let's get started.
Johannesburg to Cape Town: Overview
Cape Town is pretty far away from Johannesburg if you're considering road traveling. By car, you'd need about 15 hours without stopping to pass the route which stretches for some 870 miles. The distance is not as far as New York and Los Angeles, but flying from one place to the other is surely the best and fastest way to travel.
This distance can be covered by all types of planes, from turboprop to heavy jets. The estimated flight duration is between 2 and 2 and a half hours, except if you choose a turboprop plane which will take you in a bit over three hours.
The average price you would pay for a one-way trip from Johannesburg to Cape Town ranges from some $6,500 all the way up to $30,000. This depends on the size or model of jet that you'll rent, as well as other determining factors such as the time and date of your flight, number of passengers, the airport you'll take off from, and the company that'll provide this service.
Johannesburg is served by two international airports, but there are plenty of FBOs (fixed-base operators), or private terminals in the surrounding area of both airports. The same goes for Cape Town, so there's nothing to worry about.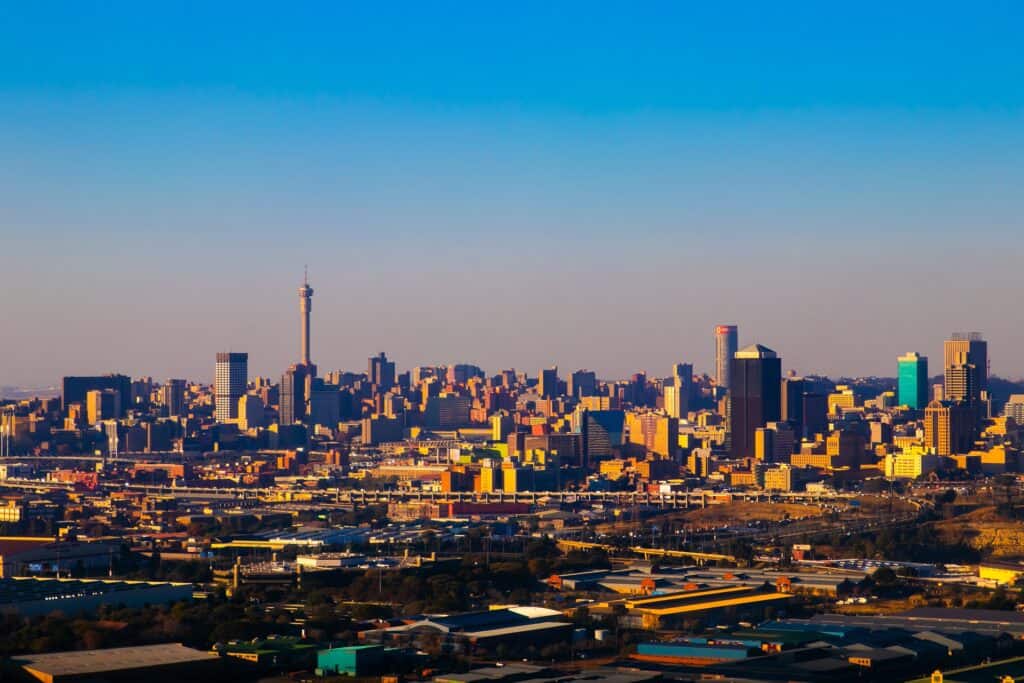 Pricing Options
Before we get into the costs, we have to note that many private aviation companies don't give a price estimate for a flight before it's specifically requested via the contact e-mail. I've chosen those that do provide these figures, such as Air Charter Service, Private Fly, or The Aviation Factory.
So, here are the general prices as per aircraft category, as seen from Aviation Factory's website.
Johannesburg to Cape Town Average Flight Prices
| | | | |
| --- | --- | --- | --- |
| Aircraft type | Number of passengers | Johannesburg to Cape Town route price | Estimated flight time |
| Turboprop | 8 – 10 | $6,700 | 3 hours 5 minutes |
| Light jet | 4 – 8 | $8,350 | 2 hours 20 minutes |
| Midsize jet | 6 – 9 | $17,550 | 2 hours 10 minutes |
| Heavy jet | 10 – 14 | $28,750 | 2 hours 5 minutes |
As you can see from the table, the price gradually increases as the jet becomes bigger and faster. If you're interested in specific models, we'll get into that further below in the article.
Johannesburg to Cape Town Airports
As briefly mentioned in the overview chapter, Johannesburg and Cape Town have more than enough private terminals for you to use, although Johannesburg has only two commercial airports where you can find them, and Cape Town one.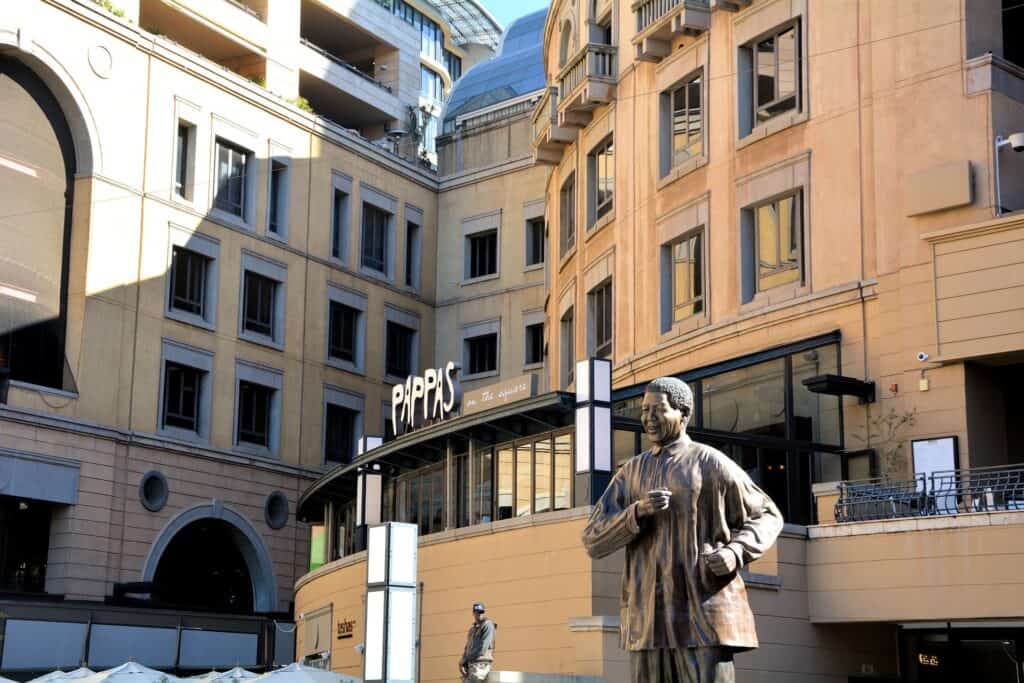 From Johannesburg OR Tambo Airport to Cape Town
The Johannesburg OR Tambo Airport is the most famous one in the Golden City. It's only about 15 miles away from the city's downtown, meaning that you can reach it by car in a bit over 15 minutes. There is also public transportation to the airport which takes about half an hour to get there. Additionally, there is a train connecting the city center to the airport as well.
While the OR Tambo Airport is famous for hosting international and other commercial flights, it has plenty of private airports and terminals suitable for private flyers.
The Grand Central Airport, for example, is a great example of a private airport that has all the necessities you might need. There's a nice waiting lounge with amenities included such as magazines, coffee, and food.
Moreover, Comair Flight Services is a perfect choice for both the passengers and flight company, as this one has three huge hangars that can store every jet you have in mind. Besides, it offers wonderful VIP lounge services for travelers before and after their flight.
ExecuJet is another private aviation company with an FBO near Johannesburg OR Tambo Airport that doesn't need much introduction. This private terminal has proven many times to be on top of its role when it comes to satisfied customers.
On the other hand, there is Panorama Flight Park, which is not your usual fancy VIP FBO. This private airfield attracts flying enthusiasts and travelers who don't really want much, except for having a couple of benches to sit on and a runway to take off. The Rand Airport is a bit similar to it, with a lot of space but not a lot of luxury facilities and terminals.
The most luxurious one, however, is Fireblade Aviation's FBO that's within OR Tambo's surroundings. It has everything a private flyer would want, like wide and spacious lounges, excellent service, waiting lounges with an exit to a big terrace, as well as VIP meeting rooms. The company has dedicated the whole upper floor to the exclusive FBO, while below you'll find the passport control counters.
Other private facilities that you could use for different types of services are run by Menzies Aviation, Worldwide Flight Services, or Federal Airlines.
From Johannesburg Lanseria Airport to Cape Town
Lanseria Airport is not so far away from OR Tambo, with only 34 miles standing between them. However, it's a bit further from the central area of Johannesburg, as it is around 25 miles away. Lanseria is the second airport in Johannesburg in terms of size and importance.
To reach it from Johannesburg, you'd need around 40 minutes no matter which transportation option you use, whether that's a car, bus, or train. However, just like OR Tambo, it's surrounded by plenty of private terminals and airports, which are in great condition and offer everything a private flyer would need.
For example, Absolute Aviation is a company that offers all kinds of services, from fixed-base operations to aircraft management and jet charter. It's the first choice people usually go for when flying private from or to Johannesburg.
Swift Flite is a company with a facility near Lanseria that can serve as your FBO, although the company's primary line of business is aircraft charter and management. However, it also provides a beautiful VIP lounge.
At Lanseria Airport, you will also find the FBO facility run by Comair Flight Services. They have a huge property of over 4,400 square meters in terms of hangars, ready to store all the business jets out there. Obviously, the lounges are VIP-tailored, with WiFi, food, drinks, and all, and a very easy access to the runway.
The National Airways Corporation is the largest and oldest aviation company in Africa, dating back to 1946. It runs an FBO near Lanseria airport, famous for being a state-of-the-art facility, welcoming thousands of happy faces every year. Apart from private terminal services, the company also offers other aircraft-related solutions, such as maintenance or storage.
At the same time, Lanseria Airport has ExecuJet nearby, which probably offers the most contemporary and sophisticated services to its FBO clientele. Expect to be treated like royalty, with services such as luggage handling, refreshments, or even entertainment to be provided on the spot.
Cape Town Airports
Cape Town has one international airport, called the Cape Town International Airport, which is located some 11 miles from the city center, making it quite easy to reach. Whether by car or public transport, you don't need more than 25 minutes.
Cape Town International also has plenty of FBOs in its surroundings. Some of them are operated by: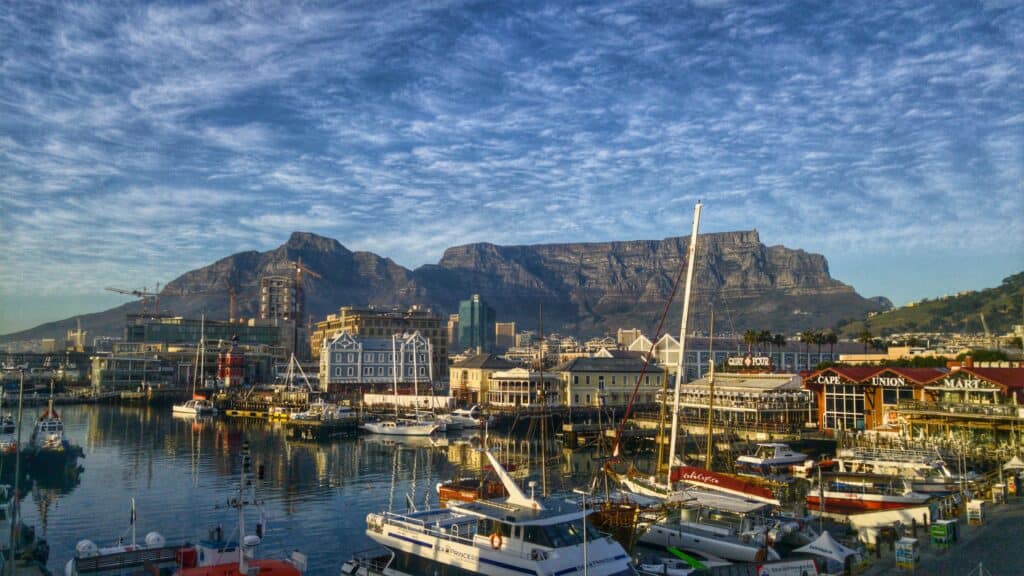 Which Planes Can You Fly to Cape Town from Each Category?
The most basic division of jets goes light, midsize, and heavy. However, there are different jet models in each of these categories, so in this chapter, we'll see which jet models can take you to Cape Town, and at what price.
For this purpose, I'll be using data collected from the private flight companies' websites Private Fly and Air Charter Service.
Small and Midsize Jets (Turboprops, Light Jets, and Midsize Jets)
Since this is not that long of a route, you can make it with a light jet, even a turboprop one, which can be very cost-effective. For example, if your party doesn't count more than six people, and you don't mind flying in a smaller plane, the Pilatus PC-12 can be yours for the day for $10,900. It's quite slow, as it will need 2 hours and 33 minutes to reach Cape Town, so keep that in mind.
A different light jet that can fit more people is the Hawker 400XP, which needs 2 hours and 30 minutes to reach the final destination and can get one more person on board. The price to rent this jet is $10,300 via Air Charter Service.
On the other hand, being a midsize jet, the Hawker 800 is faster and more comfortable than a light jet, including turboprops. You will reach Cape Town in 1 hour and 43 minutes, and that will cost the whole party of eight people $43,000.
Another very convenient option, only this time for a super-midsize jet, is the Falcon 50 EX, which costs $19,550 on Air Charter's website and can take a maximum of nine people on board. Travel time is a bit longer than the Hawker, meaning that it needs 2 hours and 10 minutes to pass the route.
Heavy Jets
If you prioritize comfort and experience over budget cuts, a heavy jet is just the thing you need. Air Charter Service offers the Falcon 900B heavy jet, which fits 14 people for the price of $32,050. The estimated flight time is 2 hours sharp, which is completely satisfying.
On the other hand, a more luxurious option can be found with Private Fly, where you could rent the magnificent Challenger 600. This is a suitable option for deeper pockets, as this jet costs some $100,000 to rent and fits 10 people. The interior is remarkable and you will enjoy every second of your ultra-comfortable trip that will last for 1 hour and 46 minutes.
Also, bear in mind that these prices are before fees and taxes, and additional charges will be applied.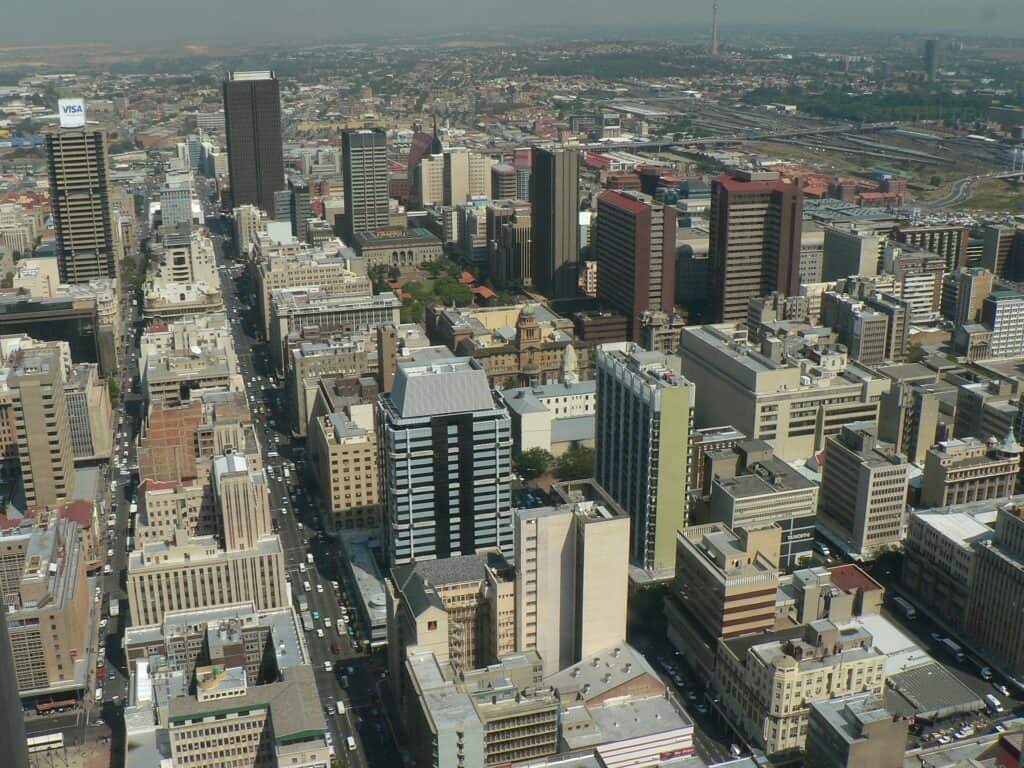 Prices Per Plane Type: Overview
The table below will give you a clear insight into the prices from Johannesburg to Cape Town.
| | | | |
| --- | --- | --- | --- |
| Plane type | | | |
| Light and midsize jets | Number of passengers | Flight time | Price |
| Pilatus PC-12 | 6 | 2 hours 33 minutes | $10,900 |
| Hawker 400XP | 7 | 2 hours 30 minutes | $10,300 |
| Hawker 800 | 8 | 1 hour 43 minutes | $43,000 |
| Falcon 50 EX | 9 | 2 hours 10 minutes | $19,550 |
| Heavy Jets | | | |
| Falcon 900B | 14 | 2 hours | $32,050 |
| Challenger 600 | 10 | 1 hour 46 minutes | $100,000 |
Conclusion
The most important thing to note, I'd say, is that you should be very careful when booking a private jet, and ask all the questions you want. Prices vary a lot, and you should have a clear image of how much is a reasonable price to pay.
Johannesburg and Cape Town are some 870 miles away from one another, and I think that a $20,000 budget should be enough for this distance. Of course, if you don't mind spending an extra buck, there are incredible ultra-luxury choices for you.
Happy travels and enjoy South Africa and Cape Town!