Alicante, the Mediterranean gem on the coast of Spain, is one of the most thrilling places to visit. Narrow cobbled streets, colorful houses, and smiling people is the best way to describe the atmosphere in this beautiful Valencian town.
No matter what brings you to this coastal town, choosing to travel via private jet is the best possible way to get there. In this article, we're going to cover all the necessary steps to have a successful trip from London to Alicante via private jet.
London to Alicante: Overview
The two cities are pretty far away from one another. You don't have to be a geography genius to know that in order to get to Spain from the UK, you need to cross the whole of France, which takes 24h+ by road.
If you hire a private jet, on the other hand, you'll reach Alicante in some two hours, or two and a half at most. Most jets with propellers inside the engine cabin require two hours, whereas turboprop planes will take up to three hours or longer, as usual.
Since the distance is not that great, almost any jet can make the range, so it's up to you to choose your preferred size and model. The price goes from some £8,000 up to £20,000, or even more if you go for the ultimate jet with the utmost comfort.
As private flyers, you'll be seeking a private terminal, or an FBO (fixed-base operator) to operate your flight. London is quite rich with them since it has plenty of airports at its disposal, while the choice in Alicante is rather humble but sufficient.
Now that we briefly went through all the essential info, let's start with the cost.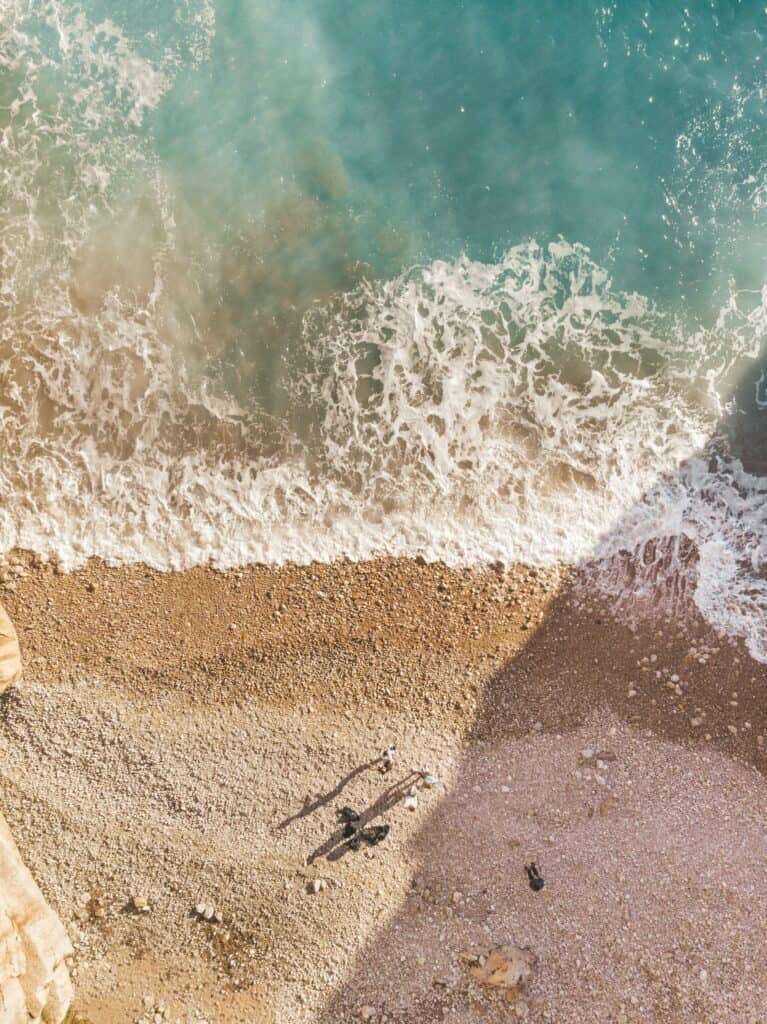 Pricing Options
There are several jet categories regarding size, the most general ones being light, midsize, and heavy jets. Turboprops are considered light jets but are often excluded from the general categorization due to the different engine setups.
When it comes to the cost, you should know that the final price depends on various factors, like jet size, model, time and date of the flight, and so on.
Moreover, most companies will only give you the exact price for a certain jet once you contact them and specifically ask for it. In the example below, the prices and other data are written as seen from The Aviation Factory's official website.
London to Alicante Average Flight Prices
Please find below the average estimated prices for the London – Alicante route.
| | | | |
| --- | --- | --- | --- |
| Aircraft type | Number of passengers | London to Alicante route price | Estimated flight time |
| Turboprop | 4 – 19 | £8,500 / 10,000 EUR | 3 hours 25 minutes |
| Light jet | 4 -11 | £9,000 / 10,500 EUR | 2 hours 25 minutes |
| Midsize jet | 6 – 10 | £15,500 / 18,000 EUR | 2 hours 15 minutes |
| Heavy jet | 5 – 96 | £16,500 / 19,000 EUR | 2 hours 15 minutes |
Keep in mind that you're paying for the whole aircraft, so if you're not traveling by yourself, you can split the cost between the other passengers.
London to Alicante Airports
Both of these cities are tourist hubs, while London is also one of Europe's most connected business hubs, so you can imagine that private terminals are not an issue. Let's see what both cities offer in terms of fixed-base operators at their respective airports.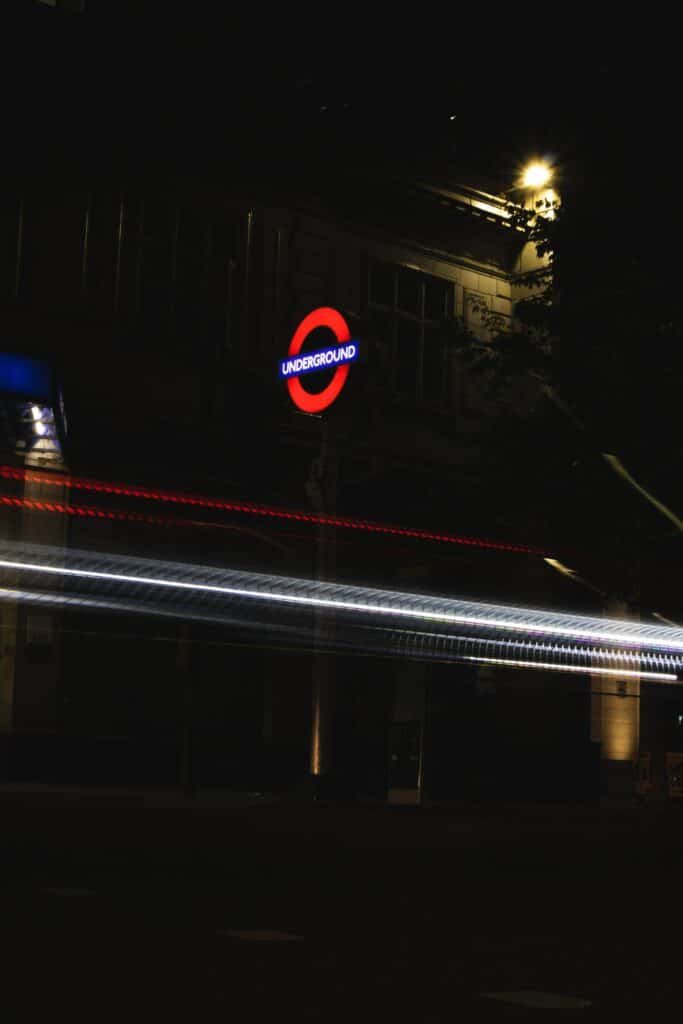 From London Luton Airport to Alicante
London Luton is quite popular among both commercial and private flyers. At some 40 miles northwest of Victoria Station, the airport mostly operates low-budget companies' flights. One needs one hour to reach it by car, and around the same time by public transportation.
As far as private flyers are concerned, private flying is mostly handled by Signature Flight Support, which runs two private terminals at the spot. The first one, called T1, is quite famous and preferred by experienced private flyers. It has a history of welcoming Royals or other Heads of State and comprises high-end amenities and features such as conference rooms, big and cozy lounges, concierge services, and so on.
Another option is the Harrods Aviation FBO, located also at Luton Airport. The lounges and other premises are solid, as the company offers ground handling services as well, such as fueling, maintenance, or storage.
From Farnborough Airport to Alicante
Most airports in London are located approximately 40 miles away from London's city center. Such is the case with Farnborough Airport where you can find excellent FBO services. This is a private airport, mostly dedicated to business jets, with plenty of satisfied travelers.
VIP services will be everywhere around you at this airport, so all you have to do is ask the staff for assistance. They will help you if you need accommodation, transport to the city center, to book a table at a restaurant, or simply get a newspaper and enjoy the cozy lounge.
From Biggin Hill Airport to Alicante
Biggin Hill is another private airport located more or less at the same distance from London's central area. In other words, you need about an hour to reach it by car from, let's say, Victoria Station.
And just like Farnborough, Biggin Hill airport also offers only the best VIP services. The lounges are beautiful and spacious, the dining facility is quite fancy, and you have many services and amenities around you like conference rooms, reading materials, or a laundry room.
Biggin Hill has two fixed-base operators, each running a private terminal. Biggin Hill Executive Handling is the airport's department that runs its FBO, while the other terminal is run by Signature Flight Support.
From London Heathrow Airport to Alicante
Unlike most London airports, Heathrow is quite close, as you only need half an hour to reach it by car. It would suit you best if you're traveling to the airport from the city center.
However, Heathrow is the UK's busiest commercial airport and doesn't really attract a lot of private flyers. Sure, the airport has adopted private passengers as well, offering all sorts of VIP services, but there are not a lot of choices in terms of FBOs.
We recommend Signature Flight Support, which runs a terminal nearby where you can only expect the best service. This FBO has one of the best VIP suites, golfing courses close by, along with other special services such as dry cleaning, entertainment options, and so on.
From London Stansted Airport to Alicante
London Stansted is located some 40 miles away from London's city center, just like Luton, Farnborough, and Biggin Hill. Stansted is actually quite famous among private travelers, due to the significant number of aircraft service providers in the area:

Alicante Airports
Most of Alicante's air traffic takes place at the Alicante Airport (ALC), but you can also find the Muchamiel private airport. Either of these two airports will be your landing destination, so let's see what they have to offer.
Alicante Airport (ALC)
Alicante Airport doesn't have the same or even similar number of FBOs as the London airports. When flying to Alicante Airport, private flyers usually land at United Aviation's private terminal as they offer a palette of 5-star passenger and ground handling services.
Company representatives will wait for you in front of your jet, and take you to their high-end FBO where you'll find an open bar, Internet access, VIP lounges, and other amenities. You can also request transfers to and from town, which will be managed either by a helicopter or a road vehicle.
Muchamiel Airport
The Muchamiel Airport or Aerodromo de Mutxamel is a private airport that welcomes thousands of private passengers every year. Since it's private, every terminal is a private one. The airport is located some six miles away from Alicante's central area.
The airport offers both passenger services, including lounges, a restaurant, and accommodation, but also under-the-wing services concerning maintenance, fueling, or storage of your private jet.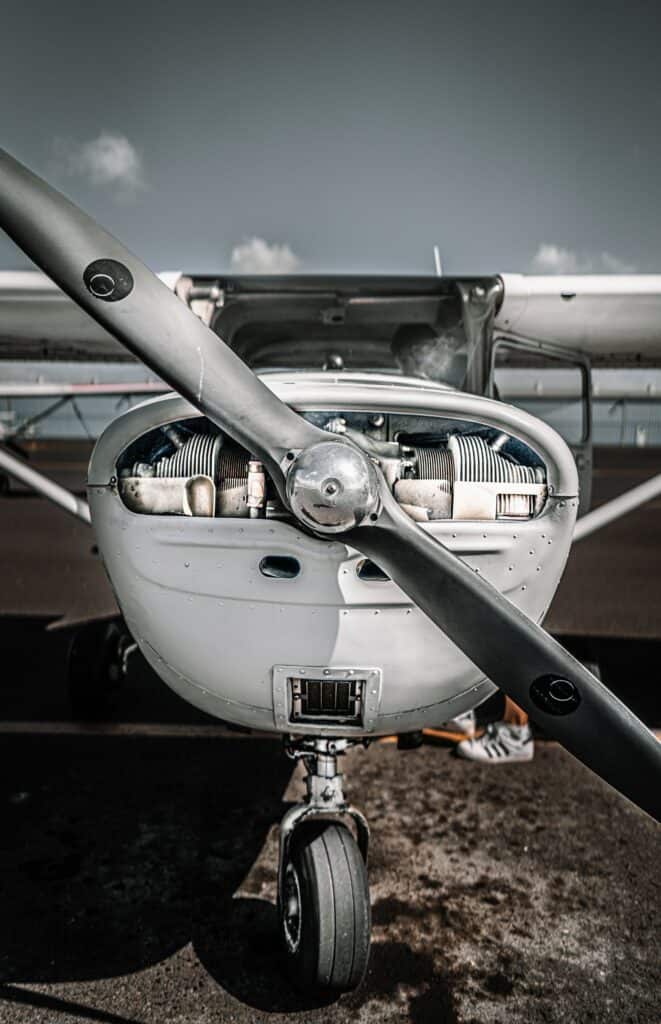 Which Jet Models Can Fly You to Alicante From London?
Alicante is not that close to London, but most jets will have enough range capacity to complete this route, so you can even consider a turboprop as the most cost-effective option, or a light jet.
Obviously, a midsize or heavy jet would be a more comfortable option, and in most cases faster, so let's go over some jet models we recommend.
Small (Turboprops, Light Jets) and Midsize Jets
Although very profitable, a turboprop is significantly slower than other jets. That being said, the shorter the route, the less you'll notice the longer flight time. For a distance like this, where an average flight time is 2 hours, a turboprop will need at least 3 hours to complete the trajectory.
One of the better turboprops is the Pilatus PC-12 plane, which has the capacity to seat 6 passengers in a decently wide cabin. That's quite well for a turboprop plane as they usually don't provide much comfort. It needs 3 hours and 2 minutes to reach Alicante according to Private Fly and would cost you some £8,800 / 10,500 EUR to rent.
A slightly bigger and really comfortable turboprop is the Beech BE350 KingAir that fits eight people in its cozy cabin. It comes at a significantly higher price, though, of some £11,000 / 13,000 EUR. It has more or less the same estimated flight time as the PC-12.
Now a light jet will make your trip much more pleasant. These jets are much more comfortable, with wide cabins, but usually smaller seating capacity. The Citation Mustang, one of the best light jets ever, can take on board only four people who will get to sit on comfortable sofas facing each other and enjoy the spacious cabin while up in the air.
The travel time is not much shorter as one would expect, compared to the turboprops above. It needs 2 hours and 45 minutes to pass the route and to rent it with Air Charter Service, you'll need some £11,000 / 13,000 EUR.
A slightly more expensive light jet, but more comfortable and a bit faster, is the Citation CJ1. This jet will get to Alicante from London in two and a half hours, sharp. It has six comfortable seats in a cabin comprising big windows and a table. If you rent it via Air Charter, you can take your pet inside, and you can even smoke if you wish. It costs some £11,500 / 13,500 EUR to rent.
A more serious approach would be renting a midsize jet. The first one that pops to mind is the Citation XLS. This jet is not expensive to rent, taking into consideration what it has to offer, as it costs £14,000 / 16,500 EUR. It will fit eight people in the huge cabin and needs only 2 hours and 8 minutes to fly from London to Alicante. If you don't mind paying a little extra, you can book the newer model – XLS+ which will take one more passenger.
But if you're more in the mood to rent something faster, consider the Legacy 450. This jet needs an hour and 50 minutes to reach Alicante and is fit for 8 people. This ultra-modern comfy jet will cost you around £14,500 / 17,000 EUR to rent.
Heavy Jets
The best way to travel anywhere is by heavy jet, of course, if there's a reason for it. These jets are bigger, faster, and offer quite the comfort.
The Legacy 600 is one of the better jets that can take you from London to Alicante in around 2 hours. It has a huge walk-around cabin suitable for 13 people, equipped with comfortable seats. It'll cost you some £26,000 / 31,000 EUR to rent for this route.
At the same time, if you wish for a heavy jet with a bigger cabin, consider the Gulfstream G550. You can take another 14 people with you in this jet, and it's a bit faster than the Legacy 600, as it will reach Alicante in 1 hour and 50 minutes. The rental price is obviously a bit heftier, amounting to some £25,000 / 29,500 EUR.
Finally, a proposal for those who don't mind spending more – the Embraer Lineage 1000 is the jet from your dreams. The cabin is so big and spacious that it resembles a small studio. It can take 16 people on board and needs 1 hour and 56 minutes to reach the destination. The price for this one orbits somewhere around £42,000 / 50,000 EUR.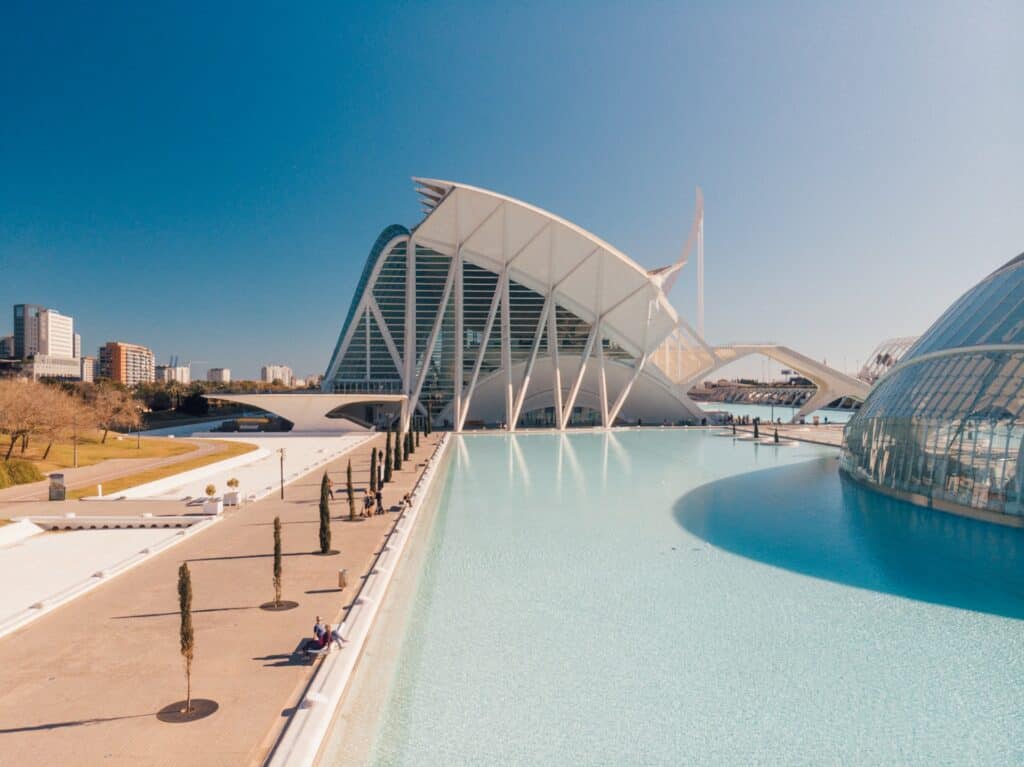 Prices Per Plane Type: Overview
Below, you will find the renting prices for jets from each category.
| | | | |
| --- | --- | --- | --- |
| Plane type | | | |
| Light and midsize jets | Number of passengers | Flight time | Price |
| Pilatus PC-12 | 6 | 3 hours 2 minutes | £8,800 / 10,500 EUR |
| Beech BE350 KingAir | 8 | 3 hours 4 minutes | £11,000 / 13,000 EUR |
| Citation Mustang | 4 | 2 hours 45 minutes | £11,000 / 13,000 |
| Citation CJ1 | 6 | 2 hours 30 minutes | £11,500 / 13,500 EUR |
| Citation XLS | 8 | 2 hours 8 minutes | £14,000 / 16,500 EUR |
| Legacy 450 | 8 | 1 hour 50 minutes | £14,500 / 17,000 |
| Heavy jets | | | |
| Legacy 600 | 13 | 2 hours 1 minute | £26,000 / 31,000 |
| Gulfstream G550 | 15 | 1 hour 50 minutes | £25,000 / 29,500 EUR |
| Embraer Lineage 1000 | 16 | 1 hour 56 minutes | £42,000 / 50,000 |
Conclusion
After all, that's been said, I hope that you are much more confident in organizing a trip from London to Alicante via private jet.
Keep in mind the average prices, estimated flight times, and airports to take off from and land at. A trip like this will probably cost you at least £8,000 for a smaller jet, and the price can grow as much as your appetite for a luxury jet grows. However, it is possible to find a solid plane for up to some £20,000. Heavy jets can be more expensive, but it's also feasible to rent one in this price range.
Note that London is a city with plenty of private airports and FBOs. Alicante doesn't offer too much in that perspective but there are more than acceptable private terminals at both of the airports that serve the city's needs.