Headquartered in Brazil, Embraer is one of the most successful manufacturers of commercial airplanes that carry up to 150 passengers. The company's success is due to airlines' need to increase their frequency and connectivity in the United States and Europe, which results in purchasing and flying smaller airplanes, like those of Embraer. The company also manufactures and sells other types of aircraft, including commercial, executive, military, and agricultural aircraft, and linked equipment.
Some of their most-known jets include:
The Phenom 100/300 family,
The Lineage 1000,
The Legacy 450/500 family.
The Brazilian Air Force and the armed forces of other countries in the United States, Europe, Latin America, and Asia all purchase defense aircraft from Embraer.
In addition to this, Embraer also offers assistance and maintenance services to clients located all over the world, as well as operational assistance for more than 600 airplanes flown by more than 100 operators across Europe, Africa, and the Middle East.
About the Company
As mentioned above, Embraer develops, produces, and distributes aircraft and aircraft components for commercial, military, business, and agricultural use.
Commercial Aviation
Commercial Aviation is responsible for the design, manufacture, sale, and lease of commercial aircraft, as well as aviation technical support.
Defense and Security
The Defense and Security department is responsible for the research, design, manufacture, alteration, and maintenance of military defense aircraft and goods and services associated with these aircraft.
Executive Aviation
The Executive Aviation department focuses on the design, manufacture, and sale of business aircraft, including support services.
Other Business Sectors
Other business sectors include structural components, hydraulic and mechanical systems, agricultural aircraft spraying crops manufacturing, and customer service.
Embraer History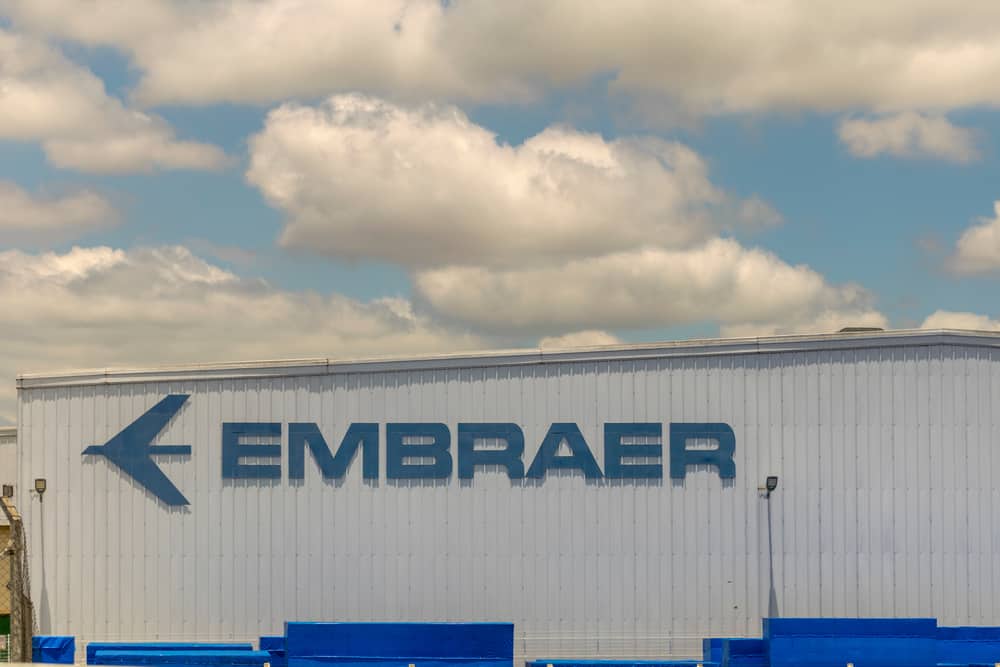 Ozires Silva created Embraer in 1969, with headquarters in So José dos Campos, Brazil.
Let's take a closer look at Embraer's history.
Empresa Brasileira de Aeronáutica, later known as Embraer, was established in 1969 after the Brazilian government's decision to invest in the aviation manufacturing business. In addition to working on defense projects, the government's expectations were also to develop initiatives for the civilian sector.
The first airplane Embraer ever produced was the Embraer EMB 110 Bandeirante, accommodating 21 passengers and suitable for both local flights and the transportation needs of the troops. The firm stayed in the domestic market until 1975, when it developed the Embraer EMB 120 Brasilia, which became its first aircraft to receive recognition on a global scale.
When it was privatized in 1994, Embraer became the leading exporter of high-tech equipment in the Southern Hemisphere and one of the world's three largest commercial aircraft producers.
When the business moved into the jet sector with its Embraer Regional Jet (ERJ) family of jets, it maintained its successful path in Europe.
The ERJ130/5 and ERJ140/5 aircraft, each of which can seat between 30 and 50 passengers, were rather popular with small airlines, leading to the construction of more than 1,200 ERJs.
Embraer entered the market for regional aircraft in 1989 with the debut of the ERJ145. The ERJ145 has the potential to carry a maximum of 50 people with a range that extends up to 2,000 nautical miles. However, because of the unstable economic situation in Brazil beginning in 1989, the ERJ145 had to overcome a number of obstacles before it could make its first voyage in 1995 and become one of the most significant milestones in the history of Embraer.
In 2002, the company unveiled its newly designed E-Jet series and once again gained approval from across the world. The E170/175 and E190/195 were the perfect aircraft for airlines that operated between cities in Europe and North America because they offered economical, quick, and dependable flights on shorter routes.
After being revealed in 2013, the E-jets went through a refurbishing process that resulted in the E-Jet E2 line. The E175, E190, and E195 received the E2 treatment, which included more powerful engines, an enhanced wing design, brand-new avionics, and a modernized interior.
Company Staff
As Embraer expands, it boosts opportunities available to people of many ages and origins to further their careers in aviation.
Educational standards are fundamental to Embraer due to the company's position as a relative novice in the aircraft business. The corporation requires applicants to have at least a high school diploma in order to be considered for employment. However, almost 40% of the staff has earned a degree at the graduate or post-graduate level. Over 300 employees at this organization hold doctoral degrees.
Embraer Supports Knowledge
In 2001, the Embraer Education and Research Institute was established to advance social inclusion by implementing educational initiatives in the areas in which Embraer operates.
For example, in the city of So José dos Campos, Embraer founded the Juarez Wanderley High School, which gives less fortunate kids from the area's public schools access to high-quality, accessible education. Since its inception in 2002, 1,600 students have graduated, all of whom have been accepted to higher education institutions. According to the Ministry of Education, the school is the fourth-best high school in Sao Paulo and the thirty first-best high school in all of Brazil. Additionally, via collaboration with Brazilian non-governmental organizations (NGOs), the Institute has established sixty educational initiatives across Brazil's three regions that are home to Embraer's production facilities.
According to the corporation and its partners in the United States, Embraer's component acquisitions are responsible for over 7,000 employees in the United States. Since 1979, Embraer has maintained a presence in the United States of America, where it currently employs close to one thousand people directly.
Regarding other parts of the world, Embraer is working on expanding its operations in Portugal, acquiring a 65% stake in Portugal's aviation firm, which goes by the acronym OGMA.
Products and Aircraft Types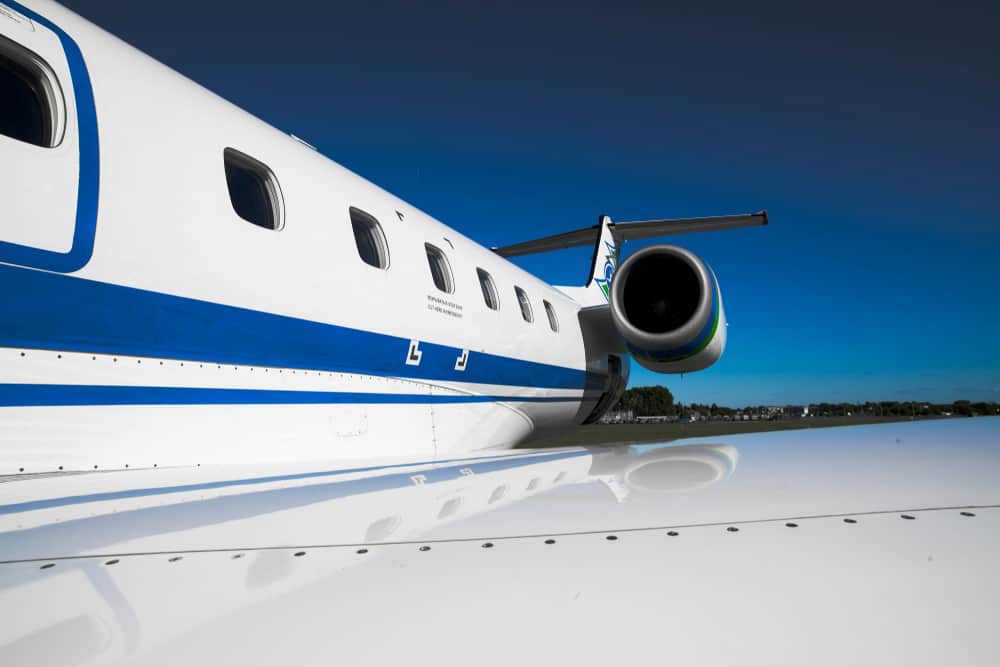 Commercial Aviation
Around three years ago, Embraer started separating its commercial aviation division from the rest of the company's businesses in preparation for the closing of the acquisition. Early in 2019, the companies were successful in having Brazil provide its approval for the joint venture transaction. Despite the inevitable setbacks anticipated in a transaction of this magnitude, all parties have confirmed that things are moving forward. But as COVID started to inflict damage on the travel industry, the American aircraft manufacturer Boeing ended its participation with the Brazilian startup.
Embraer has successfully reintegrated its commercial aviation unit back into its core operations almost two years after Boeing formally canceled the arrangement to acquire that portion of Embraer's business.
In spring 2020, the reorganization that included Embraer's commercial branch into the company's core operations was underway—requiring a substantial amount of focus across the numerous areas of expertise the company offers. In particular, the shift required incorporating several different IT practices and controls, making it possible for the factory to be more flexible and productive.
Aircraft Models
E-JETS E2
E175-E2
E190-E2
E195-E2
E-JETS
E170
E175
E190
E195
ERJs
ERJ135
ERJ140
ERJ145
ERJ145XR
E190F and E195F Freighter
The constantly evolving global economy relies heavily on air freight transportation. Embraer has discovered a need for a modern freighter with the capacity, speed, and flexibility to deliver around the clock. Let us introduce you to their E190F and E195F freighter aircraft.
Embraer's freighters can adjust to the industry's ever-shifting tendencies and are positioned in the market to fill the gap between turboprops and bigger narrow-body aircraft.
The E190F and E195F are the appropriate aircraft that can take over bigger aircraft operations and extend the coverage of time-definite services. These aircraft can cover more locations than previously possible and reach individuals regardless of where they are. Moreover, they can better fulfill the e-commerce industry's requirements for prompt delivery and decentralized operations.
Because they are newer and more fuel-efficient aircraft, the E190F and E195F can carry the same volume as their bigger counterparts while producing far fewer emissions and incurring substantially lower operating expenses.
Business Jets
Embraer Executive Aircraft is a branch of Embraer responsible for producing executive jets with various cabin sizes.
The Legacy 600 is the company's first business jet. It went into service in 2002 and is based on Embraer's ERJ 145 regional jet. In 2005, Embraer debuted the Phenom 100 long-range aircraft and the Phenom 300 light jet. In 2006, the company introduced its signature Lineage 1000, a variant of its E190 aircraft.
Phenom 100EV
Phenom 300E
Praetor 500
Praetor 600
Legacy 450/500/650E
Lineage 1000E
You can take a virtual tour on the company website.
Our recommendation: Phenom 300E
Phenom 300E is one of the most sought-after light private jet alternatives due to its tastefully modern and inviting cabin that offers a peaceful atmosphere.
The pilot's state-of-the-art avionics are very advanced, while the cabin entertainment system and generous baggage space are popular with the passengers.
Specifications:
Passengers: 6;
Cabin length: 17 ft 2 in;
Cabin width: 5 ft 1 in;
Cabin height: 4 ft 9 in;
Baggage capacity: 74 cu ft;
Maximum endurance: 4 hours;
Maximum cruise speed: 495 mph;
Embraer's Phenom 300E is one of the most capable and comfortable small private aircraft.
Special Missions
The Phenom 300MED is one of the most comprehensive options for medical evacuation currently on the market. While designing it, engineers took Phenom 300, the top-selling light jet for nine years, as inspiration to make it suitable for the public and the private sector.
The Phenom 300MED, developed in collaboration with umlaut and Aerolite, has a cabin altitude that is the highest in its category, excellent mission flexibility, unparalleled speed, extended range, and low operating costs.
The Phenom 300MED can have one or two stretchers, an incubator, and other medical equipment. Moreover, its supplemental type certificate (STC) is installed exclusively by Embraer's award-winning Services & Support organization, directly ensuring quality, reliability, and service from the manufacturer.
In summary, the Phenom 300MED has a cabin explicitly designed to transport medical personnel, can carry the most oxygen on board, and can travel the farthest while maintaining its speed.
For more information, follow this link.
Defense and security
In aerospace and military, Embraer Defense and Security is now the market leader in Latin America, offering the following solutions and applications:
Command and Control Center (C4I),
Radars and Space,
ISR (Intelligence, Surveillance, and Reconnaissance).
Aircraft Models
C-390 Millennium
Super Tucano
P600 AEW&C
More than 60 nations are now using goods and solutions from Embraer Defense and Security, which is part of the company's expanding position on the worldwide market.
Our recommendation: C-390 Millennium
The C-390 Millennium is a new military multi-mission aircraft that combines mobility, high productivity, and flexibility with low operational costs. These benefits are made possible by the aircraft's single-engine configuration.
The adaptability offered by the C-390 Millennium platform is unparalleled, allowing the aircraft configuration to be applicable for a wider variety of missions than ever before. The C-390 can conduct a wide variety of tasks, including:
medical evacuation,
search and rescue,
humanitarian search, rescue, and aid,
aerial refueling (fighters and helicopters) and firefighting,
transport and deploy goods and soldiers.
The C-390 Millennium is now undergoing a comprehensive military certification procedure structured around a dual certification methodology from the beginning. This hybrid method combines the efforts of civilian and military entities responsible for ensuring airworthiness, guaranteeing that the aircraft can complete all of its military tasks risk-free.
In order to cover the military mission achievement, military products, and military systems, the military certification is a supplement to the civil certificate by including military standards, specifications, and criteria. The fundamental platform for the C-390 Millennium aircraft is currently being developed and certified by the Brazilian Civil airworthiness authority in compliance with the requirements set out in FAA 14 CFR Part 25.
Most Famous Aircraft by the Company
Since every private jet manufacturer has its own "signature" plane, let's see what jet Embraer is most known for.
The Phenom 300 Series
Ever since its introduction to the market at the end of 2009, the Phenom 300 series has had the highest yearly delivery rate, with an average of more than 50 jets delivered. These accomplishments emphasize the company's reputation for improving and innovating its aircraft and aircraft characteristics like flight range, cruise speed, and technology.
According to statistics made public by the General Aviation Manufacturers Association, Embraer's Phenom 300 series has become the best-selling light jet in the world for the tenth year in a row and the twinjet model delivered the most in 2021. To earn this honor, Embraer had to produce 56 light planes from the Phenom 300 series in 2021. This achievement marked a period of quality products and industry leadership for Embraer.
Specifications:
Passengers: 7;
Exterior height: 16 ft 5 in;
Full length: 52 ft 2 in;
Wing span: 53 ft 2 in;
External baggage space: 66 cu ft;
Internal baggage space: 19 cu ft;
Cabin height: 4 ft 11 in;
Cabin length: 17 ft 2 in;
Cabin width: 5 ft 1 in;
Max flight range: 2077 nm;
Max cruise speed: 453 kts;
Crew: 2.
New and Improved Phenom 300E
Embraer announced its new and improved Phenom 300E at the beginning of 2020. In March of that same year, the aircraft was certified by ANAC, EASA, and FAA, obtaining triple certification.
The Phenom 300E has established a new and superior benchmark for quality in the field of light jets, being even quicker in terms of performance and the fastest single-pilot jet currently in production.
The cabin features upgrades that make it more comfortable, such as increased legroom and a new luxury interior known as the Bossa Nova model. The Bossa Nova version is a collection of Embraer's most recent developments for the cabin, and it gets its name from a type of jazz music popular in Brazil.
Specifications:
Passengers: 8 to 11;
Exterior height: 16 ft 9 in;
Full length: 51 ft 4 in
Wing span: 52 ft 2 in;
External baggage space: 74 cu ft;
Internal baggage space: 10 cu ft;
Cabin height: 4 ft 11 in;
Cabin length: 17 ft 2 in;
Cabin width: 5 ft 1 in;
Max flight range: 1917 nm;
Max cruise speed: 464 kts;
Engines: 2;
Crew: 1-2.
Commercial Airplane: The Embraer 190
Embraer is responsible for the production of the twin-engine, narrow-body jet known as the Embraer 190.
The aircraft's wingspan is relatively short, and the engines are positioned beneath the wings. Winglets are installed on the wings, resulting in a reduction in drag and an increase in lift. The engines produce a very low noise level, and the aircraft itself meets or exceeds the standards for noise and emissions set by the International Civil Aviation Organization (ICAO).
The cabin has a generous amount of space, and passengers can easily access the overhead compartments. There are no middle seats (either window or aisle).
Specifications:
Passengers: 114;
Exterior height: 34 ft 7 in;
Wing span: 94 ft 2 in;
Full length: 118 ft 9 in;
Max flight range: 2400 nm;
Max cruise peed: 542 kts;
Crew: 2.
Service and Support
Embraer provides service and support solutions for their commercial, defense, agriculture, and executive aircraft.
Embraer airplanes are easy to maintain, have exceptional dependability, and have extended economic lifetimes. However, any cabin modification can potentially boost the value and adaptability of an aircraft. For clients who want a new layout for the cabin, improvements, and recent developments in the product, it's advisable to use Embraers' service. After all, Embraer engineers are skilled in designing modifications to existing aircraft, carrying the modification process through approved partner facilities located in various locations worldwide.
The Embraer team is always available whenever components and spare parts are required, and they respond promptly. Their distribution sites are strategically placed inside key aviation hubs to facilitate the quick shipment and delivery of components, providing clients with access to an extensive inventory of spare parts.
Embraer has a portfolio of services available on its website.
Their Contact Center has devoted experts available around the clock daily. They will ensure the aircraft is back in operation as quickly as possible. The Contact Center is accessible by email or phone call.
Safety
According to reports, there have been no fatal accidents involving specific models of commercial aircraft produced by Airbus, Boeing, or Embraer. Embraer 135, 140, and 145 are aircraft models that are relatively recent innovations and hold the distinction of having a spotless flying record. They are all tied for the position of being the safest airplane.
Partnerships
In 2018, Boeing and Embraer officially confirmed a partnership agreement. This partnership encourages both companies to compete more effectively in global aerospace industries. The formation aligned Boeing's expansion, manufacturing, advertising, and development operational processes with Embraer's commercial aircraft and business needs. Boeing possesses eighty percent of the ownership share in the joint venture, while Embraer is responsible for the remaining twenty percent. In 2019, shareholders of the company gave their blessing to the planned cooperation, and the government of Brazil has also given it the green light.
Sustainability
Sustainability is a big part of the Embraer policy. You can visit their sustainability website, which provides a detailed view of their program.
Innovations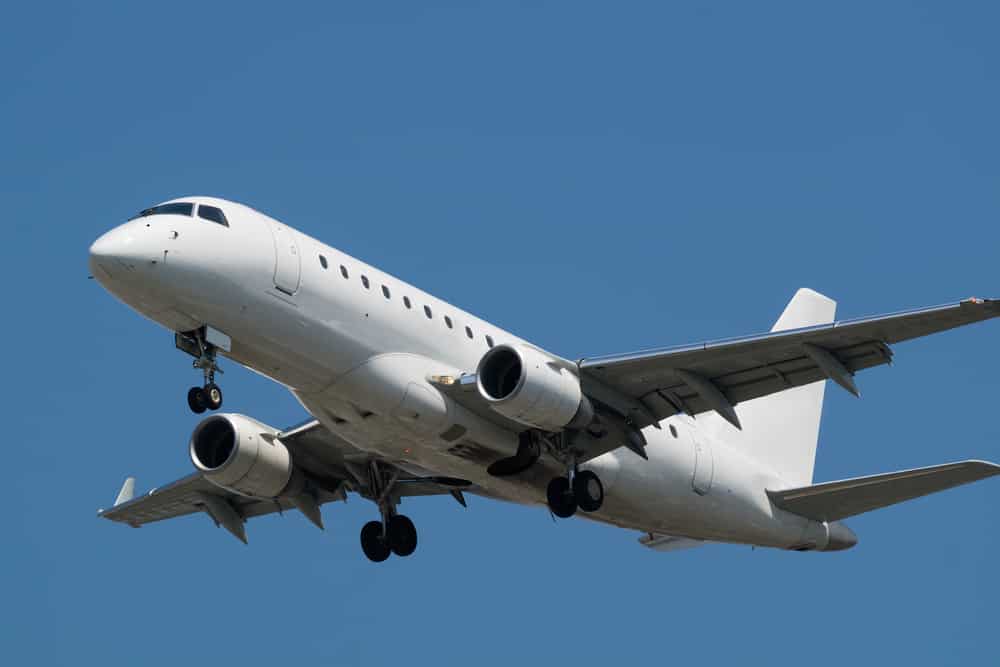 Embraer collaborates with 50+ companies and other institutions that contribute diverse expertise from tests, initiatives, and ideas. Clients can find these collaborations all over the world. Over ten percent of their yearly income is allocated to research and development, innovation, and the enhancement of existing industrial facilities.
Embraer has recently partnered with Uber via the Embraer Business Innovation Center. The partnership is focused on the establishment of an ecosystem that will enable the development of vertical take-off and landing vehicles (VTOLs) for short urban trips. This ecosystem will be called the Uber Elevate Network.
Embraer X is a wholly-owned subsidiary of Embraer that supports the company with rapid industry growth of innovations and creations.
Conclusion
What began fifty years ago as an aircraft producer that catered to the civil and fighter aircraft demands of Brazil is now the third-largest aviation company in the world.
Embraer, which stands for Empresa Brasileira de Aeronáutica, is a Brazilian aerospace company that began working on a business jet development program in the middle of the 90s with the intention of expanding its customer base beyond the civil and military sectors.
Nowadays, Embraer has established its presence not only in the spectrum of civil aircraft but also in the business aviation market with its excellent fleet of business jets, which includes series such as Phenom and Legacy. Embraer is also responsible for producing various aircraft used for agricultural and military purposes, including the Tucano aircraft.