Athens, the oldest capital of Europe, is a magical place worth visiting, especially if you're fond of historical sites and charming streets. Located in Southeast Europe, most transportation options are not adequate, which is why traveling by air is the best way to get there.
For that reason, I'm going to give you all the necessary information so you could plan your trip from London to Athens with ease, having all the essential info in mind. You'll learn about the prices, private airports, and types of jets that can take you to your destination, so let's get started.
London to Athens: Overview
Athens is one of the most southern spots on the European continent, located almost 2,000 miles away from London in terms of road miles. This makes traveling to Athens via airplane almost mandatory, while a private jet is, of course, always preferable.
To pass this air route, a regular jet needs some three hours, more or less, unless it's a turboprop plane, a jet with propellers outside of the engine cabin, which slows down the aircraft significantly. The slow-down is especially noticeable on longer routes like this one.
The price to pay for renting a jet to take you from London to Athens starts at some £12,000 / 14,000 EUR for a small jet and can rise up to £32,000 (or more) for a heavy jet. A midsize or heavy jet is recommended for this route, although the flight is feasible with a small jet as well.
Looking for a place to take off from should be easy, as London's airports always have at least one fixed-base operator (FBO) running a private terminal. There are also a lot of private airports dedicated to business jets, i.e. private flying.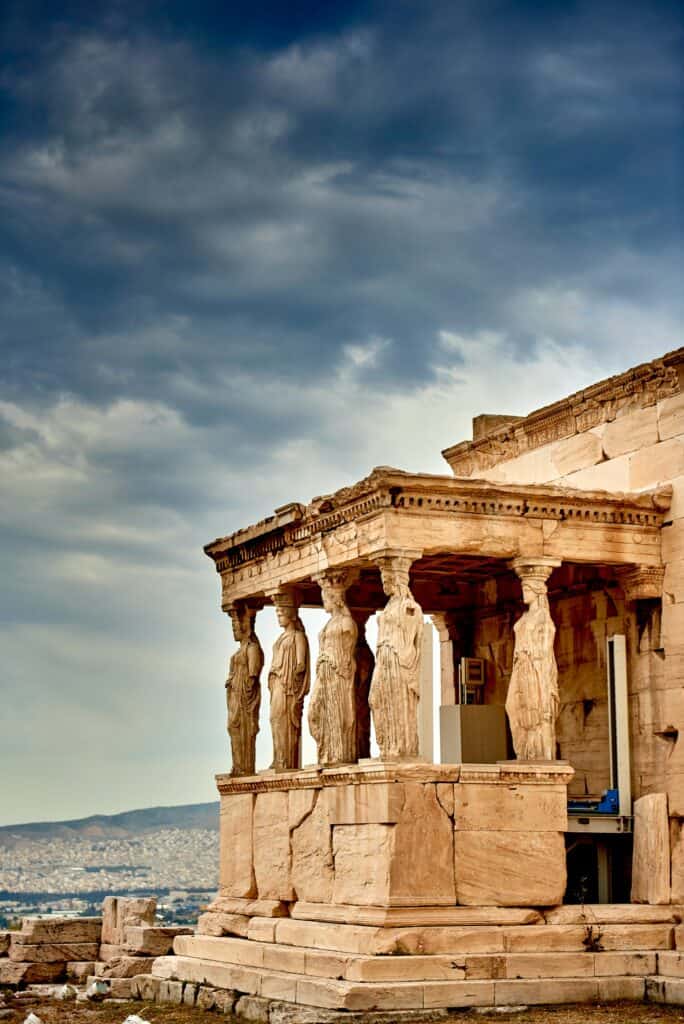 Pricing Options
I mentioned the average price range above, but let's see more precise prices according to size category, which includes small, midsize, and heavy jets.
Note that prices could vary from company to company, so you should find the one you're most satisfied with. Other factors such as model and make, or time and date of travel, will also impact the final price.
The prices that you see below are written as seen from The Aviation Factory's official website.
London to Athens Average Flight Prices
Below you'll find the average estimated prices for the London – Athens route.
| | | | |
| --- | --- | --- | --- |
| Aircraft type | Number of passengers | London to Athens route price | Estimated flight time |
| Turboprop | 4 – 19 | £15,000 / 17,500 EUR | 5 hours |
| Light jet | 5 – 11 | £12,000 / 14,000 EUR | 3 hours 30 minutes |
| Midsize jet | 6 – 10 | £15,500 / 18,000 EUR | 3 hours 20 minutes |
| Heavy jet | 6 – 96 | £20,000 / 23,500 EUR | 3 hours 15 minutes |
These are general average prices. A turboprop is not more expensive than a light jet, but in this case, it shows a higher figure. That's because The Aviation Factory gives us an average price of all the jets it offers. Also, note that when you rent a jet, it's the whole aircraft, so a turboprop filled with 19 people will turn out to be much cheaper than a light jet containing 11 passengers.
London to Athens Airports
London and Athens are both home to millions of people, and they have quite well-developed airport infrastructure. However, London is somewhat better since there is more than one airport serving the needs of those flying regularly, especially private.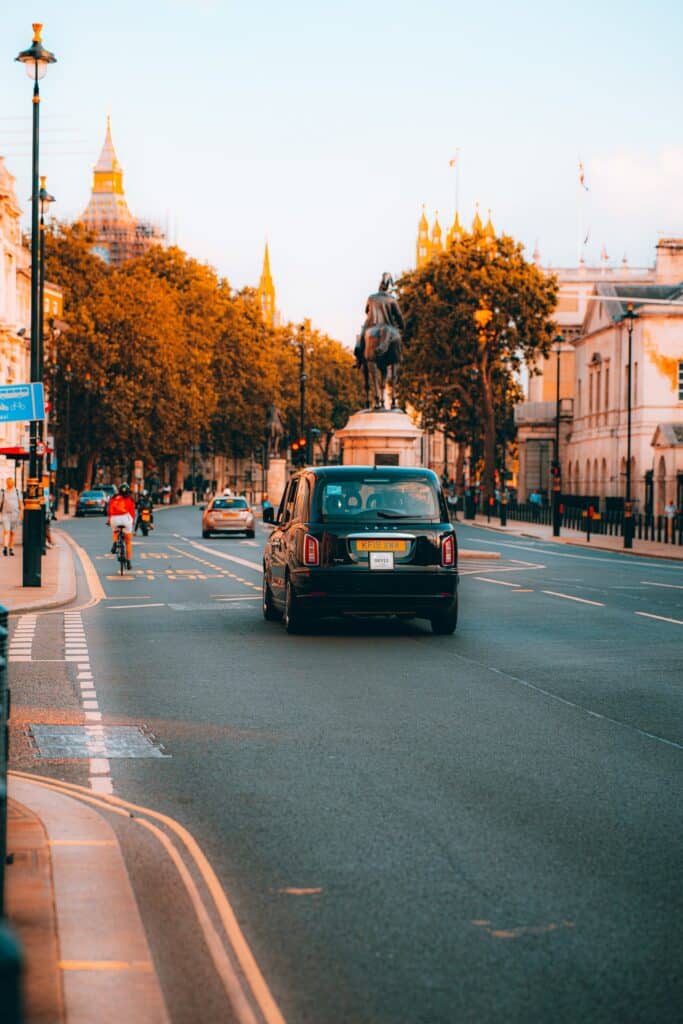 London Stansted Airport to Athens
Stansted Airport is a good choice for those who live close to it since it's one of the better airports comprising a significant number of private terminals within the facility and in the surroundings.
It's located some 40 miles northeast of Victoria Station, which is the biggest and most central bus and train station in London. To reach it, you need about an hour by car, and a bit longer if you use public transportation.
Here's what you can find in the area in terms of FBOs and ground handlers:

London Heathrow Airport to Athens
London Heathrow is for sure UK's and with that London's most famous airport, which is at the same time the nation's biggest and busiest. The number of operations ranks high in global terms, and it's the closest one to the center.
However, private flying is not so convenient at this airport. Although Heathrow does take care of its VIP passengers by offering VIP lounges, there aren't many passengers or aircraft handling taking place by other aviation companies.
The only company that provides such services is Signature Flight Support which operates a private terminal within the airport. This one is actually considered to be the best one in global terms, as it often handles Heads of State or Royalty.
At this pet-friendly FBO, you can find any amenity or feature that would suit the needs of a VIP. Internet access, concierge services, and showers are just some of the many services that you can request and get.
London Luton Airport to Athens
London Luton also belongs to the group of London's famous airports. Just like most airports near London, it's located some 40 miles away from the city center. Luton is mostly famous for operating low-budget company flights.
Anyway, private flyers are not neglected as Signature Flight Support runs 2 of the best FBOs the country has to offer. They are named T1 and T2, simply specifying the ordinal number of the terminals. The T1 has even been voted best FBO in Europe by the readers of the Professional Pilot magazine.
The terminals are very big and have different kinds of amenities, such as meeting rooms, conference halls, concierge services, and VIP treatment, while the staff is very professional and will assist with anything that's in their power.
Biggin Hill Airport to Athens
Unlike Luton and Stansted that are located north of London, Biggin Hill is to be found some 17 miles south of the central area. This is already a private airport so naturally, all the terminals are private.
There are two of them, actually, one run by the airport's Executive Handling team, and the other one operated by Signature Flight Support. The airport has had nothing but positive reviews and stories by the passengers.
Farnborough Airport to Athens
Farnborough Airport officially belongs to Rushmoor, Hampshire, but is considered to be a London airport, still. This private airport is a good choice for travelers who are close to it because otherwise, you'd need some hour and 40 minutes to reach it by public transportation or an hour by car.
If you think about it in these terms, it's nothing less of a London Airport than Luton or Stansted.
Anyway, the airport is one of Britain's most famous business jet hubs and has the best personnel working there. Your stay will definitely be worth remembering as the terminals have separate lounges for the crew and travelers, showers, meeting rooms, refreshments, and you can also use their air taxi service and be in London in less than 10 minutes.
Athens Airports
Athens is the home to more than 3 million people and is the center of economic and social happenings in Greece. However, there is only one international airport officially called Eleftherios Venizelos, but generally known as Athens International Airport (ATH).
Athens International Airport (ATH)
As said, the Athens International Eleftherios Venizelos Airport (ATH) is the main hub for international flights in the country. Private flying is not so prosperous, but there are some fixed-base operators at the scene.
Atlantic Aviation runs a private terminal at ATH and is quite praised by travelers. They offer 24/7 ground handling services for all sorts of jets, as well as VIP services for the passengers that arrive at the airport.
Signature Flight Support, of course, has an FBO running down at the airport. As you imagine, the private terminal comprises a plethora of special services and amenities. There is a restaurant, duty-free shop, dry cleaning, coffee, tea, or other refreshments. Moreover, you can find a conference and meeting room, VIP lounges, and so on.
Another option that you could consider when flying to Athens is the Alpha Jet FBO. This is a local company, a leading aircraft services provider in the country, which also does business in the region such as in Cyprus and Bulgaria. They work with both aircraft and passengers, providing the best services to those needing them.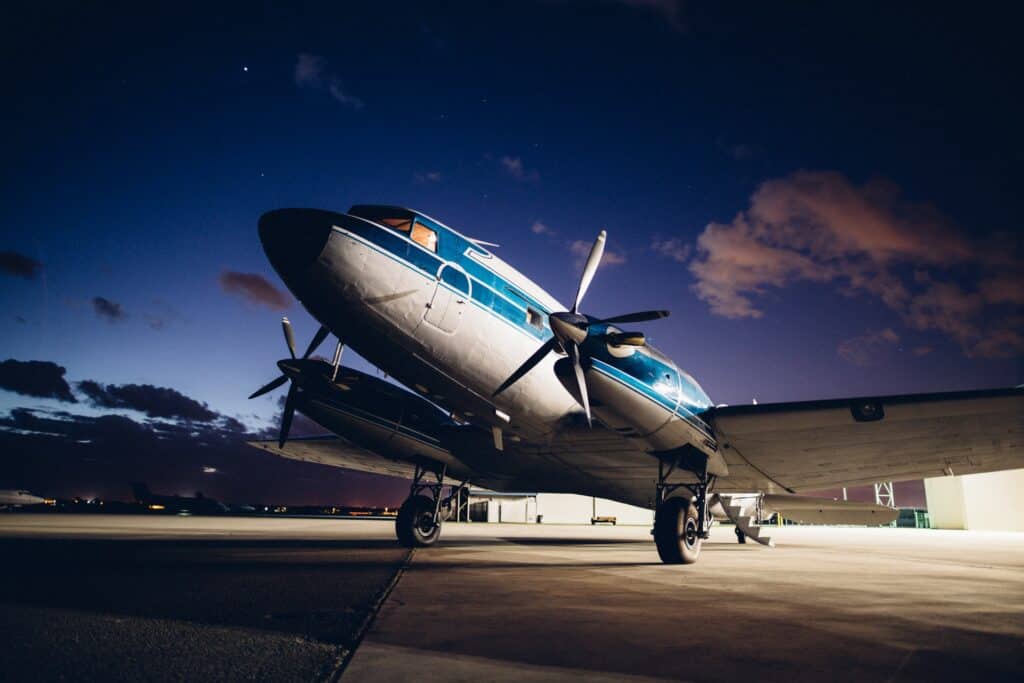 Which Jet Models Can Fly You to Athens From London?
There are almost 2,000 miles separating London and Athens, and most jets will be able to pass this route. A turboprop plane would be a very lucrative option, but it will also make your trip a bit uncomfortable since it will last for a bit longer. I will, however, recommend a couple of aircraft models from each category.
Small (Turboprops, Light Jets) and Midsize Jets
As said, a turboprop will take longer to reach Athens, but in case you don't mind, consider the Pilatus C-12, a turboprop that's among the most popular of his class. It can take six people on board and needs 4 hours and 47 minutes to pass the route. Private Fly is renting it for some £14,000 / 17,000 EUR.
If not that one, consider the Beech BE350 KingAir. It's a bit more expensive than the C-12, but can fit two more people, and takes more or less the same time to fly from London to Athens. It'll potentially cost you some £16,000 / 19,000 EUR to rent it.
A light jet should be significantly faster than a turboprop. If you're a smaller group, I say you check out the Cessna Citation M2, an ultra-modern jet with a stunning interior for five people. It needs 3 hours and 32 minutes to reach the destination and costs the same as the BE350 to rent.
A more comfortable and faster variant of a light jet would be the Cessna C525 Citation CJ4. This jet will be in Athens some half an hour earlier than the M2, while the seating capacity of the cabin is seven passengers. The rental price of this jet is some £17,500 / 21,000 EUR.
Anyway, if you're thinking of a midsize jet, and I encourage you to do so, check the Legacy 500. It's pretty cost-effective at some £25,000 / 30,000 EUR and can take 8 people on board. It's the fastest one on the list so far, needing some 3 hours to pass the route.
Also, I'd like to recommend the Challenger 300, which comprises a beautiful cabin with eight very comfortable and adjustable seats. It needs 3 hours and 4 minutes to reach Athens according to Private Fly and costs some £29,000 / 35,000 EUR to rent.
Heavy Jets
A heavy jet is the perfect choice if you mostly care about comfort since the estimated flight time is more or less the same as a midsize.
However, one of the best jets I could recommend for this route is the Falcon 2000EX EASy. This beautiful and modern-looking jet needs 3 hours and 15 minutes to fly from London to Athens and costs some £32,000 / 38,000 EUR to rent. It has a fairly wide cabin that fits 10 people.
My second choice would be the Legacy 600 because it's only a bit more expensive than the 2000EX but takes more passengers, it's a bit faster, and also has a comfortable wide cabin. It can take 13 people on board, needs 3 hours and 8 minutes to pass the route, and costs some £32,500 / 39,000 EUR to rent.
However, if you don't mind spending an extra buck on a high-end private jet rental, check out the Gulfstream G550. This is the fastest jet I've recommended in this article, and it needs 2 hours and 50 minutes for this route. To rent it, you'll need some £36,000 / 43,000 EUR. The cabin is spacious and can fit 15 people, along with all the luggage you want, because this plane really has the space!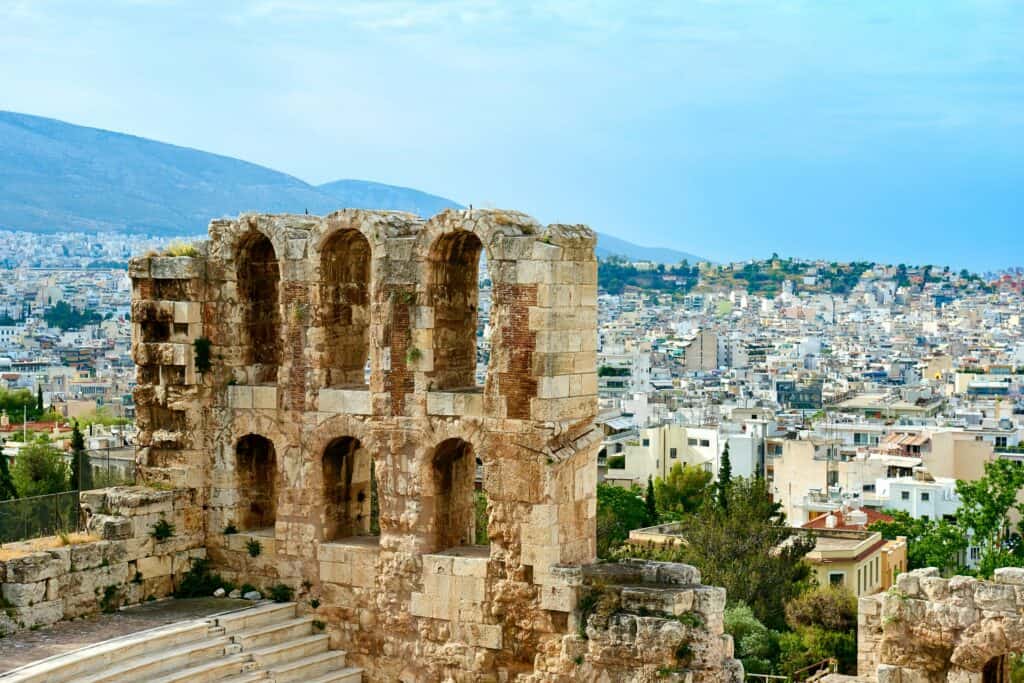 Prices Per Plane Type: Overview
Below, you will find the prices per plane type and model.
| | | | |
| --- | --- | --- | --- |
| Plane type | | | |
| Light and midsize jets | Number of passengers | Flight time | Price |
| Pilatus PC-12 | 6 | 4 hours 47 minutes | £14,000 / 17,000 EUR |
| Beech BE200 | 8 | 4 hours 50 minutes | £16,000 / 19,000 EUR |
| Cessna Citation M2 | 5 | 3 hours 32 minutes | £16,000 / 19,000 EUR |
| Cessna C525 Citation CJ4 | 7 | 3 hours 2 minutes | £17,500 / 21,000 EUR |
| Legacy 500 | 8 | 3 hours 2 minutes | £25,000 / 30,000 EUR |
| Challenger 300 | 8 | 3 hours 4 minutes | £29,000 / 35,000 EUR |
| Heavy jets | | | |
| Falcon 2000EX EASy | 10 | 3 hours 15 minutes | £32,000 / 38,000 EUR |
| Legacy 600 | 13 | 3 hours 8 minutes | £32,500 / 39,000 EUR |
| Gulfstream G550 | 15 | 2 hours 50 minutes | £36,000 / 43,000 EUR |
Conclusion
Although pretty far away from one another, it's completely feasible to organize a private flight from London to Athens.
Note that a flight to Athens should take you somewhere between three and three and a half hours. The price that you'll pay can be anywhere between £14,000 (17,000 EUR) and £32,500 (39,000 EUR), or more if you wish for a more high-end jet model.
Make sure to determine which London FBO you want to use to take off. As for Athens, it wouldn't be a bad idea to pick one from the above-mentioned private terminals. Happy travels!