Whether the purpose of your trip is business or pleasure, there are plenty of things worth seeing in Madrid. Bustling squares and balmy temps represent just a small portion of Spain's capital and its beauty, and we must add its rich history, the clash of tradition and modernity, and of course, the vibrant nightlife. Spring and autumn are definitely the best seasons to travel there, while the best way to get there from London is without a doubt via a private jet.
In this article, we'll cover the best options for you to fly from London to Madrid via private jet, so let's get started.
London to Madrid: Overview
The British and Spanish capitals are not really that far away from one another. There are some 1,000 miles separating them by road, meaning that you'd need a bit under 20 hours to reach Madrid from London by car, whereas with a private jet this time is reduced to about 2 hours.
The only instance in which the flight can take close to 3 hours is if you opt for a turboprop, as these jets need more time to cut through the air.
Private flying costs an extra buck, so for a route like this, you'll spend at least £7,000 (8,300 EUR) for a smaller jet, and the price can reach up to £20,000 (23,600 EUR) or more if you have special requests or simply want to fly with a beast of a plane.
Another thing that concerns private flyers is FBOs (fixed-base operators). Since you won't be waiting in line with the commercial passengers, you should choose one of the private terminals we'll recommend below where you can wait for your flight in peace while receiving 5-star service.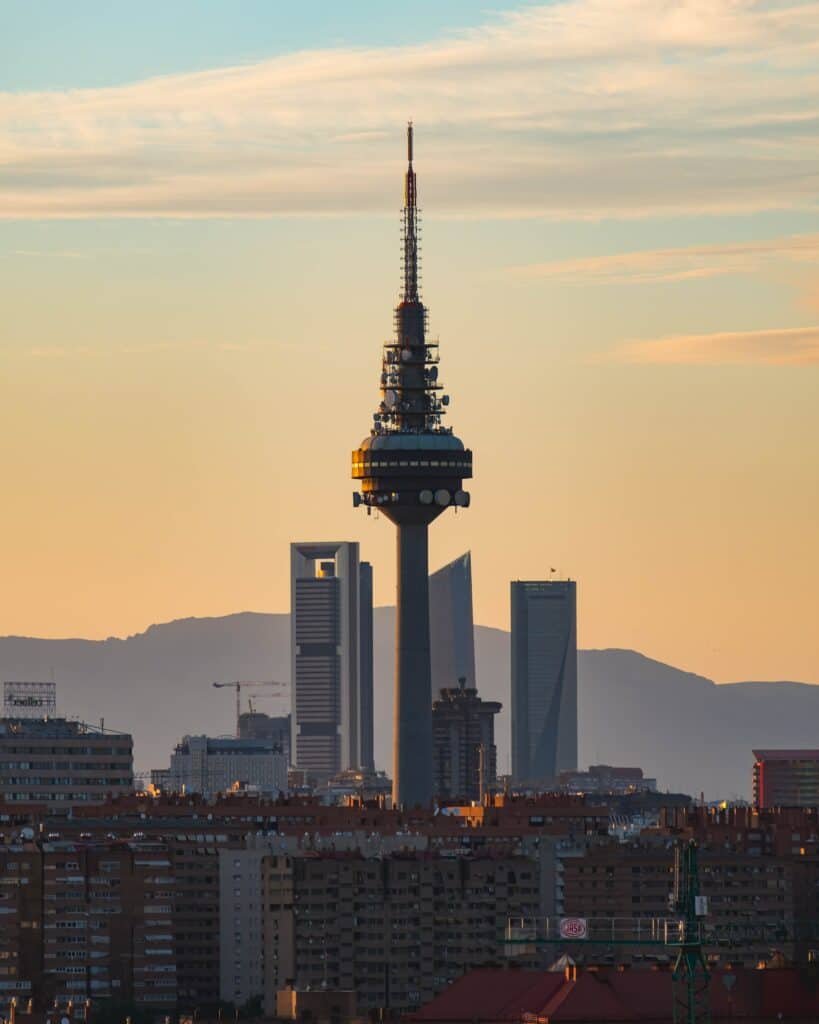 Pricing Options
The thing about private flight prices is that they change a lot depending on factors such as time and date of the flight, jet size, airline company, and so on. Since it's a delicate activity, most companies will give you the prices after you've requested a quote.
For the purpose of this article, I'll be using the estimated prices given by The Aviation Factory, Air Charter Service, and Private Fly.
London to Madrid Average Flight Prices
Below you'll find the average estimated prices for the London – Madrid route.
| | | | |
| --- | --- | --- | --- |
| Aircraft type | Number of passengers | London to Madrid route price | Estimated flight time |
| Turboprop | 4 – 19 | £8,000 / 9,500 EUR | 2 hours 55 minutes |
| Light jet | 4 – 11 | £7,000 / 8,300 EUR | 2 hours 10 minutes |
| Midsize jet | 6 – 10 | £12,000 / 14,200 EUR | 2 hours |
| Heavy jet | 5 – 96 | £11,000 / 13,000 EUR | 2 hours |
According to the table above, a bigger jet can be less expensive than a smaller one, and a slower jet can be more expensive than a faster one. How can that be?
This shouldn't confuse you. All these categories comprise different models, some of which are newer/older models, bigger/smaller, faster/slower, and so on. So, for example, a heavy jet produced in 1996 that needs 4 hours to fly from London to Madrid will cost less than a midsize plane from 2006 that can pass the route in 2 hours.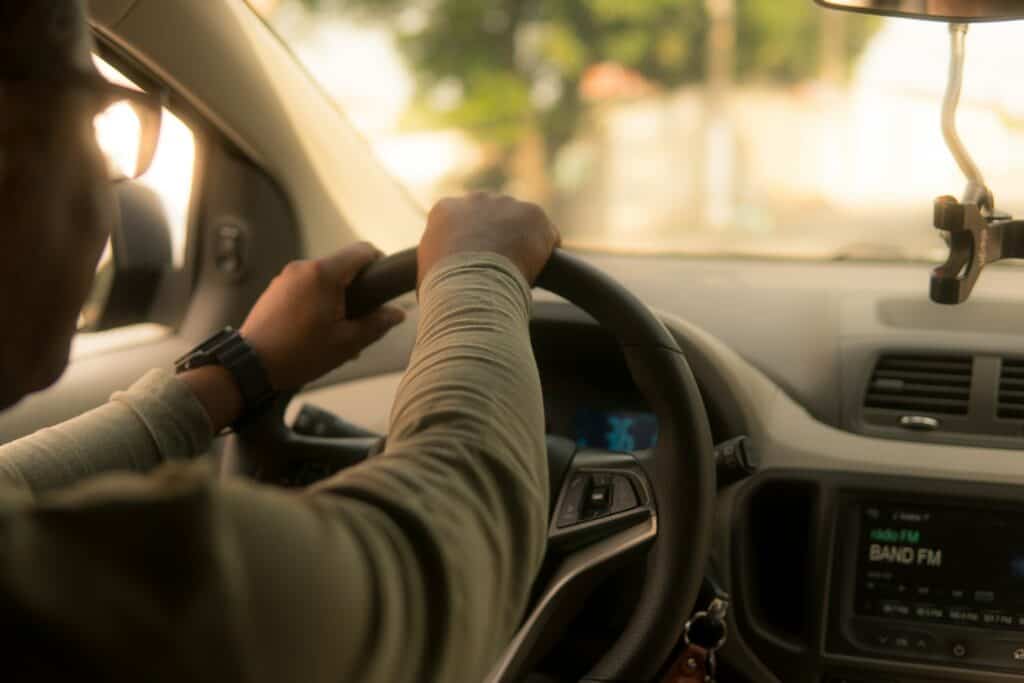 London to Madrid Airports
As both tourist and business hubs in their respective areas, both Madrid and London offer more than enough airports, supplemented by private terminals, so let's see what's on offer.
From London Luton Airport to Madrid
London Luton is a famous airport located some 40 miles northwest of London's central area, or about a 1-hour car ride. The airport operates mostly commercial flights, but you could also find a few FBOs nearby.
The world's biggest FBO network, operated by Signature Flight Support, didn't go around London Luton. There are two private terminals operated by this company, called T1 and T2, the only difference being their location. The lounges are beautiful and spacious, and the service is 5-star only. If you're there for business, inform the staff and get access to the conference room, or other premises and amenities you might want.
Another exceptional FBO in Luton is run by Harrods Aviation. They have the same conditions as Signature Flight, more or less, with modern lounges and premises for business and entertainment, but Harrods Aviation goes one step further by offering assistance in more technical areas, such as aircraft maintenance or fueling.
From Farnborough Airport to Madrid
The Farnborough Airport has a couple of things in common with Luton. They're both some 40 miles away from Victoria Station, the main train and bus station in central London, and you will find excellent FBO services there.
The difference is that Farnborough is a private airport, so you can find all the services you want within the airport's premises without having to look for specific FBOs. This airport is mostly known as a business hub, hence the incredible VIP service combined with beautiful and well-equipped conference halls, a splendid restaurant, and very professional staff.
From Biggin Hill Airport to Madrid
Another private airport you could opt for is the Biggin Hill airport. Reaching it is quite easy, but you do have to drive for about an hour from London's central area. When you get there, expect nothing less than high-class concierge services, spacious lounges, a luxurious dining facility, and other services such as reading materials, hotel accommodation, or laundry.
Biggin Hill gives you the choice of two FBOs, one run by Biggin Hill Executive Handling, the airport's own FBO, and another one operated by the omnipresent Signature Flight Support. The lounges are filled with comfortable furniture, fancy restaurants, and it's up to you if you want extra services. All you have to do is ask.
The airport also offers air taxi services, maintenance, aircraft charter, as well as ground transport.
From London Heathrow Airport to Madrid
London Heathrow has the best location if your starting point is London's central area since you need around 30 minutes by car to pass some 15 miles to the airport.
Given that this is the UK's busiest airport regarding commercial flights, it doesn't attract that many private flyers. While the airport does offer plenty of VIP services, such as picking you up from your doorstep, booking you a table at their fancy restaurant, or providing you with a hotel room, the actual FBO handling near Heathrow is done by Signature Flight Support.
From London Stansted Airport to Madrid
London Stansted is also located some 40 miles away from London's center but in the northeast direction. Unlike Heathrow, this airport is surrounded by a plethora of fixed-base operators. Here is a list of FBOs that you can choose from:
Madrid Airports
Being the home of over 3 million people, Madrid is one of Europe's biggest capitals. In total, it has five airports, the biggest and most popular being the Madrid-Barajas International Airport (MAD).
The other 4 also have private terminals suitable for private flyers, and they include:

Cuatro Vientos Airport;
Torrejon Airport;
Getafe Air Base;
Monforte Airport.
Monforte is listed as a local airport, while the rest are considered to be regional.
Madrid-Barajas International Airport (MAD)
You'll hear people say how Madrid only has one airport. That's mainly because most landings and take-offs take place there, which is also why most fixed-base operators run their terminals in its surroundings.
There is a big number of FBOs that you can choose from operated by well-known names in the industry, like Jetex, Universal Aviation, and General Aviation Service, but also GESTAIR FBO, Spanish FBO Madrid, United Aviation, and Sky Valet Spain.
Regarding services provided, each one of these has excellent professional staff, great 5-star VIP services, passenger handling upon request, and everything else a private flyer might need.
My personal favorite is the one run by Universal Aviation, as I also favor Jetex, but I recommend that you choose the one that has the most convenient location based on where you need to go.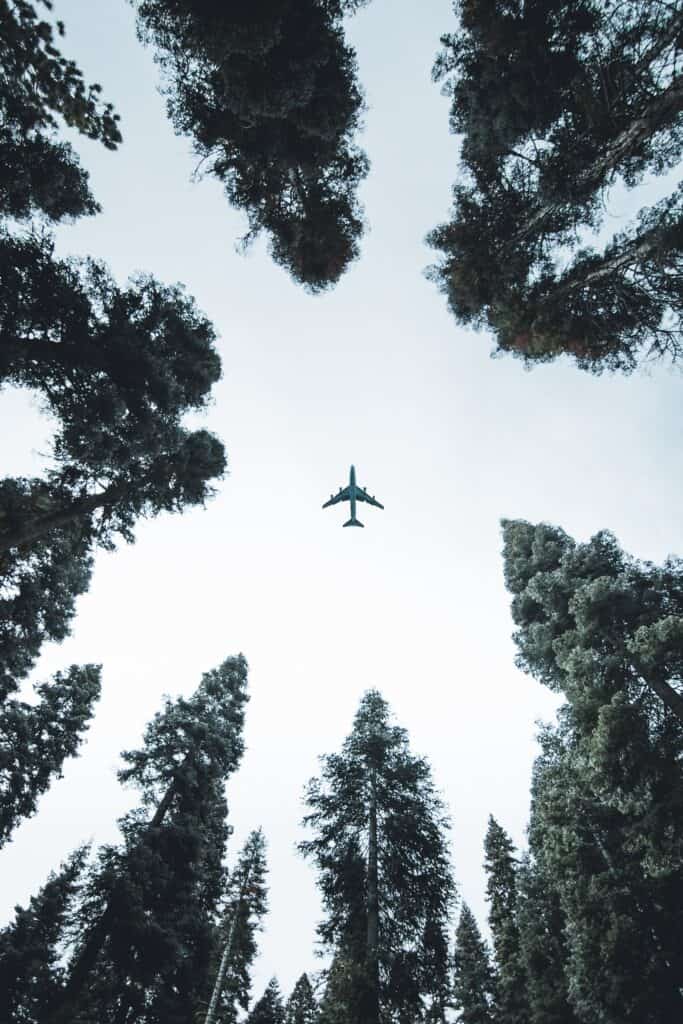 Which Jet Models Can Fly You to Madrid From London?
Any type of jet can take you from London to Madrid since the route is not that long. A turboprop will be slower, but cheaper. A light or midsize jet is a great option time and comfort-wise, but if you want even more speed and comfort, you can also choose between a super-midsize or heavy jet.
Let's see which jet models are at your disposal.
Small and Midsize Jets (Turboprops, Light Jets, and Midsize Jets)
The first jet I'd like to recommend is the turboprop Piaggio P180 Avanti which needs 2 hours and 39 minutes to pass this route and can fit up to six people. It will cost you around £11,000 / $15,000 to rent it.
If you want to rent a slightly cheaper plane that needs exactly the same time to reach Madrid as the P180, consider the Pilatus PC-12. This one will cost you some £8,500 / $11,500 and the cabin is big enough for six people, as seen from Private Fly's website.
On the other hand, if you like your jets with propellers inside the engine cabin, the Citation M2 might be the light jet for you. You can rent it for some £9,500 / $13,000 via Air Charter Service, and it will pass the route in 2 hours and 10 minutes. The seating capacity of this jet is six passengers.
Air Charter also offers the Citation Mustang which is not the most lucrative jet but is surely very luxurious and comfortable. It's best for a party of four, and costs around £9,000 / $12,500 to rent. The Mustang will fly from London to Madrid in 2 hours and 30 minutes.
If you want to fly a midsize jet, seriously consider the Legacy 450. This is a fast machine that needs 1 hour and 37 minutes to reach Madrid. The price is pretty affordable at £15,000 / $20,500, and the cabin has the capacity to comfortably seat 8 passengers.
A super-midsize suggestion from me would be the Gulfstream G200. This jet is quite spacious with a walk-around cabin suited for eight people. The price is not that high for a super-midsize – £21,000 / $29,000, and the aircraft needs 1 hour and 40 minutes to reach the final destination.
Heavy Jets
The London – Madrid route doesn't require a heavy jet since a jet of this size is usually recommended for overseas flights. However, a heavy jet can be yours to rent if you choose to, and to be honest, the comfort you'll get cannot be measured with any other plane.
The first recommendation I'd give is the Legacy 600. This jet fits 13 people in its wide cabin and needs 1 hour and 46 minutes to fly from one capital to another. The price to pay for this beauty is £22,000 / $30,500 via Private Fly.
On the other hand, I'd seriously recommend that you give the Challenger 850 a shot. The jet has a bigger seating capacity than the Legacy- 16, and is a bit cheaper, too – some £21,000 / $29,000. The estimated flight time is 2 minutes shorter, which really isn't a big deal, but still.
Finally, if you don't mind spending an extra pound, consider the Falcon 2000EX EASy. The jet costs some £23,000 / $32,000 to rent and needs 1 hour and 50 minutes to reach Madrid from London. The seating capacity is 10, with each passenger having the utmost comfort.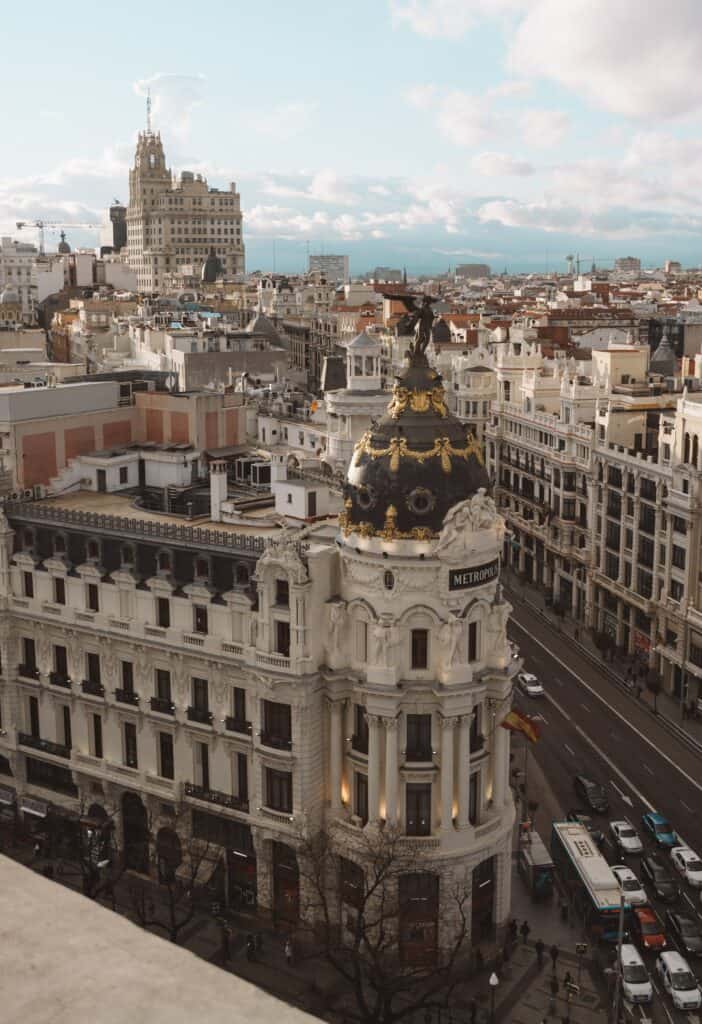 Prices Per Plane Type: Overview
Below, you will find the renting prices for jets from each category.
| | | | |
| --- | --- | --- | --- |
| Plane type | | | |
| Light and midsize jets | Number of passengers | Flight time | Price |
| Piaggio P180 Avanti | 6 | 2 hours 39 minutes | £11,000 / $15,000 |
| Pilatus PC-12 | 6 | 2 hours 39 minutes | £8,500 / $11,500 |
| Citation M2 | 6 | 2 hours 10 minutes | £9,500 / $13,000 |
| Citation Mustang | 4 | 2 hours 30 minutes | £9,000 / $12,500 |
| Legacy 450 | 8 | 1 hour 37 minutes | £15,000 / $20,500 |
| Gulfstream G200 | 8 | 1 hour 40 minutes | £21,000 / $29,000 |
| Heavy jets | | | |
| Legacy 600 | 13 | 1 hour 46 minutes | £22,000 / $30,500 |
| Challenger 850 | 16 | 1 hour 44 minutes | £21,000 / $29,000 |
| Falcon 2000EX EASy | 10 | 1 hour 50 minutes | £23,000 / $32,000 |
Conclusion
It's hard to say which of the two European capitals are more exciting to visit. What's certain is that the weather is definitely better in the Mediterranean country, so make sure to visit it when it's nice and sunny.
As for your trip, make sure to remember that the average flying time is 2 hours, give or take. Turboprop planes, as always, will need more time than that.
The price range to rent a private jet to fly from London to Madrid can be as low as £,7000 / $10,000, but it can also reach £20,000 / $27,500, or more for some jets, so think about your priorities to make the right choice.
Happy travels!