Although beautiful and never without things to do and places to visit, we see how you can get tired of rainy London, and daydream about an exotic destination where the sun never stops shining, such as Malaga.
Located in the south of Spain, Malaga is among the most popular summer destinations in Spain that's around 430 miles away from Ibiza. And similarly to Ibiza, the most common visitors are those looking to have a fun and dynamic vacation, but also second homeowners and golf players.
Needless to say, the best way to travel to Malaga is by private jet, and in this article, we'll inform you about the prices, jets, and airports, so you can book your flight knowing all the deets.
London to Malaga: Overview
Malaga is some 1400 miles away from London, and depending on the plane size and type, it'll take you between 3 and 4 hours to get there. Since it's not a long distance, any type of plane can take you between these two touristic hotspots – from turboprop to heavy jet. This will be determined by the number of passengers you want to take and your budget.
There are plenty of airports you can choose from when taking off from London. Some of the most significant are of course London Luton, Stansted, Heathrow, Farnborough, or Biggin Hill.
You can choose to fly via a light jet, midsize, or a heavy jet, each bringing along its pros and cons, and the price difference. Bear in mind that different companies offer different prices, but on average, so this is how much you'll spend on average.
| | | | |
| --- | --- | --- | --- |
| Aircraft type | Number of passengers | London to Malaga route price | Estimated flight time |
| Turboprop | 5 – 19 | £9,500/11,000 EUR | 3 hours; 50 min |
| Light jet | 4 – 11 | £10,000/12,000 EUR | 2 hours; 50 mins |
| Midsize jet | 7 – 10 | £17,500/20,500 EUR | 2 hours; 30 mins |
| Heavy jet | 4 – 96 | £16,500/19,000 EUR | 2 hours; 30 mins |
Now, let's see how to get you from London to Malaga via cozy and luxurious private jet flights.
Pricing Options
Private jet flights from London to Malaga depend mostly on the jet size and type, but also on the time of the year. Since Malaga is a summer destination, it's more expensive to travel from June to September, compared to other seasons.
In the paragraphs below, we'll present you with average prices for different plane sizes, followed by all the airports in London that host private jet flights to Malaga. The prices will be presented in both Euros and British pounds, for easier comprehension. These are the average prices for each plane size category, and further below, you will find prices for specific aircraft. Prices may differ from company to company. The ones I give you are as seen from Air Charter Service.
London to Malaga Average Private Jet Prices
| | | | |
| --- | --- | --- | --- |
| Aircraft type | Number of passengers | London to Malaga route price | Estimated flight time |
| Turboprop | 5-19 | 12,700EUR/10,900 GBP | 3 hours 50 minutes |
| Light jet | 2-11 | 13,700EUR/11,800 GBP | 2 hours 50 minutes |
| Midsize jet | 7-10 | 19,650EUR/16,900 GBP | 2 hours 30 minutes |
| Heavy jet | 4-96 | 22,450 EUR/19,300 GBP | 2 hours 30 minutes |
Let us explain this table further. If you decide to fly with Luna Jets and take a Cessna Citation CJ2 Light Jet from London to Malaga, you will pay some 12,950 EUR or 11,150 GBP, while the Legacy 650 Large Jet will cost you 21,430 EUR or 10,670 GBP.
If you choose to fly with the Private Fly company, a midsize Hawker 800 costs 18,980 EUR or 19,290 GBP, while the smaller turboprop Pilatus PC-12 is 11,970 EUR which is 10,280 GBP.
All of the prices listed are only provisional since the final price depends on the date and time of your trip Also, don't forget about the taxes, fees, and any other additional costs which may differ from one company to another, so it's recommended that you call the companies you're interested in, compare the prices, and choose the most suitable option.
London to Malaga Airports
Private jets usually take off from FBOs placed in the nearby proximity of bigger airports. These private terminals can be operated by different aircraft companies, and since London airports usually have several FBOs per airport, double-check so you're certain about which one is yours.
Now, let's see which airports in London host private jet flights to Malaga from their FBOs.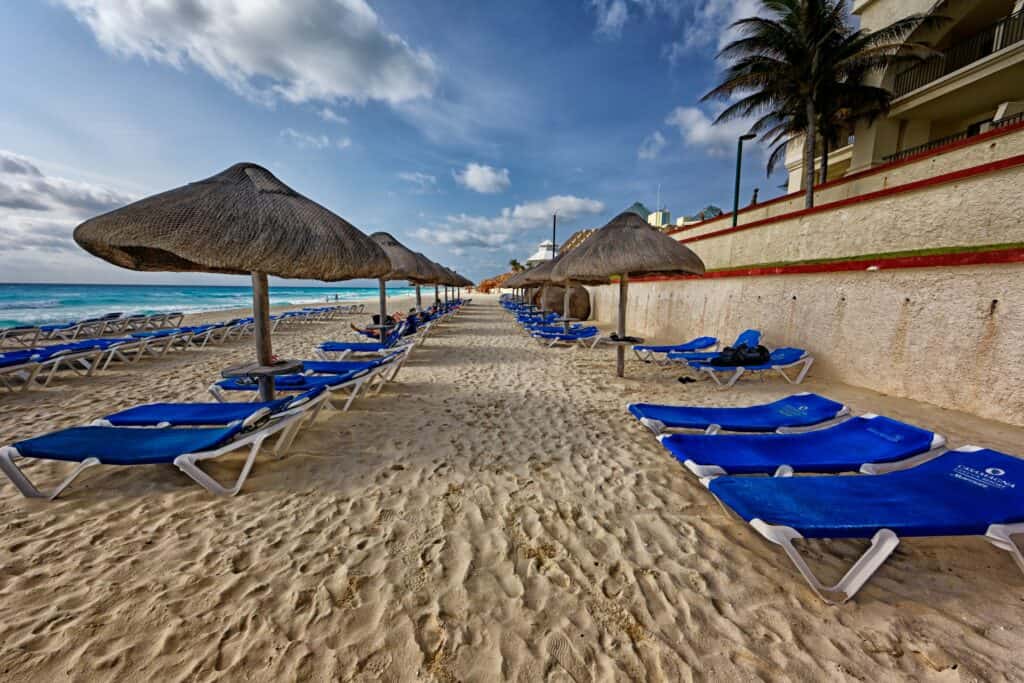 London Luton to Malaga
Some 40 miles northwest from the London city center, or an hour by car, lies the London Luton airport with its two nearby FBOs operated by Signature Flight Support T1 and T2 and Harrods Aviation, each of them a potential host of your flight to Malaga.
Farnborough to Malaga
If you're located more southwest in London, Farnborough airport could be a better traveling option. Its distance from Victoria Station is also 40 miles, in case you're only transiting through London. Farnborough airport was initially intended to host business and private jet flights, so you needn't search for nearby FBOs – the whole airport is an FBO.
London Heathrow to Malaga
Only 15 miles west from the heart of London, lies the London Heathrow airport, one of the busiest airports in the world (to be precise, the seventh busiest).
This airport has several FBOs, however, the most well-known ones are operated by Signature Flight Support LHR, Menzies Aviation, and Gainjet.
Biggin Hill to Malaga
Biggin Hill airport is another dedicated business airport that was initially built for the Royal Air Force (there is a small RAF enclave still today), only to be turned into a private flight host. This airport is located in the southeast area of the city, some 17 miles from Victoria Station. Its one FBO, operated by Signature Flight Support BQH, hosts all types of private jets and offers all luxurious services you can imagine, including a 6-minute helicopter ride to and from the airport.
London Stansted to Malaga
If you go some 40 miles northeast from the heart of London, you'll get to the London Stansted airport, another huge and busy airport of London. One thing that makes this airport stand out from the others is the large number of FBOs operating around its area: Diamond Hangar Ltd, Antonov Airlines UK, North Air Ltd, Harrods Aviation, Ruslan International, Inflite The Jet Center, NATS Jet Stansted, Aeronexus, GT Engine Services, Fayair Ltd, Infinite Jet Center, X Jet London, London Jet Center, Universal Aviation, Titan Airways, London Jet Charter, Swissport. With so many options, I'm sure you'll find the most suitable one for you.
Jet Models to Take You From London to Malaga
As we mentioned before, since London to Malaga is a relatively short distance, a jet of any size can take you without pit stops.
However, as you know already, there are different planes in each category that differ in luxury, the number of seats, experience quality, and of course, price.
In the following paragraphs, we'll introduce you to specific planes you can take from London's airports to Malaga.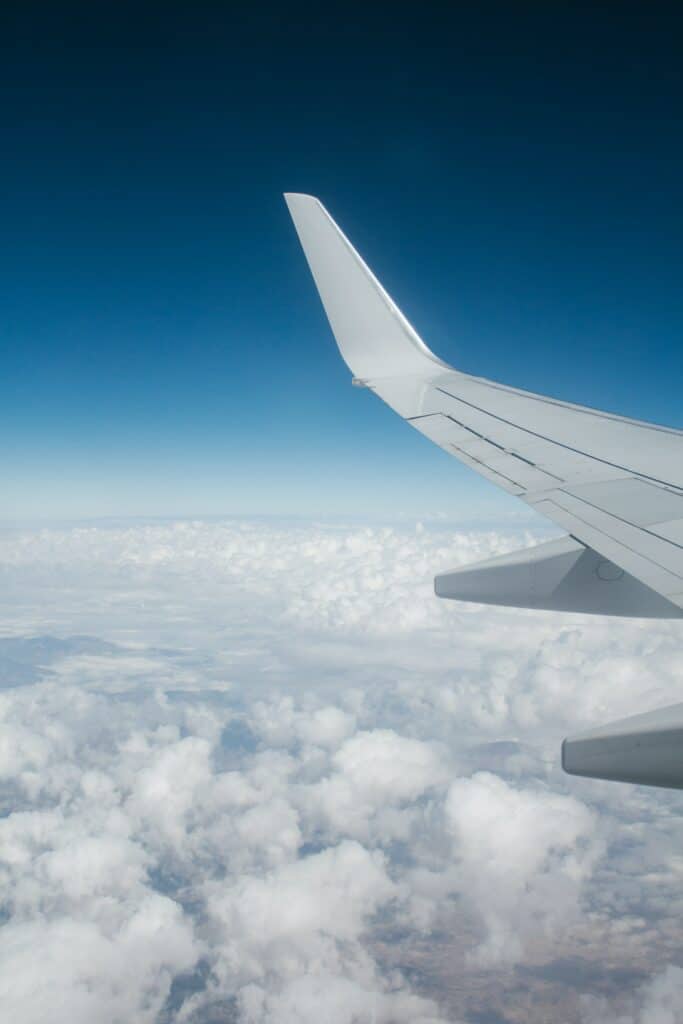 Small and Midsize Jets (Turboprops, Light Jets, and Midsize Jets)
If you decide to fly with Aircharter, there are many available options when it comes to small and midsize jets. For example, if you choose the Piper M600 with a single-engine pressurized turboprop, you can take up to 5 people with you plus pets. Inside the plane, you can expect certain luxury, with a custom-made interior and hand-processed leather seats. This plane costs 10,450 GBP or 12,200 EUR to rent. The estimated flying time is 3 hours and 35 minutes.
If you prefer light jets, perhaps Cessna Citation CJ2, which can take up to 7 passengers on board, is a better choice. This jet could be a good option for two families traveling together or a group of friends looking to have some fun during the summer in Spain.
If you're looking for a jet that'll impress an important client, the HondaJet will certainly do the job. It fits up to 5 passengers and it'll cost you some £14,000 for this route. This small business jet will take you from London to Malaga in just under three hours, and will provide you with all the luxurious amenities you might need.
But the combination of elegance and power is best seen in the Citation Mustang, which remains a favorite to many people. This is a small but very comfortable jet that was designed to fit four passengers.
The Citation Mustang has a special ventilation system that allows passengers to smoke inside, so if you're looking for such a perk this is your best choice. It costs £14,200 on average, depending on the company you'll proceed with, and the estimated flight time from London to Malaga is three hours and fifteen minutes.
Heavy Jets
Most private flight booking companies offer mostly small and midsize jets, as they are the most present ones on the market, with a higher demand than heavy jets.
However, some occasions require big, heavy jets that can fit more people. They are mostly used to transport wedding guests, sports teams, or company employees when going for team building or other events.
One heavy jet that could be rented is the Beechcraft 1900D, an old-school 19-seater that will take you from London to Malaga in some four hours. There is nothing luxurious about this jet, but the price is very attractive at only £14,000.
The Challenger 604, on the other hand, is a different story. You won't be able to fit a soccer team in it, but the 10 people that it fits will have a lot of room in its spacious cabin. It's very cost-effective for longer flights, but to rent it for the route in question, prepare to spend some £22,000.
The Bombardier Global 5000 is another heavy jet that's worth every penny, as it's super fast and can fit up to 12 passengers. This jet only needs a little above two hours to go from London to Malaga.
The interior is as stunning as the exterior, which is why it's also a bit pricey, costing around £26,000. The passengers have all the space they need for themselves and the luggage, and can expect a superb catering service included in the price (double-check this with the company).
To make things clearer, take a look at the table below.
| | | | |
| --- | --- | --- | --- |
| Plane type | | | |
| Light and midsize jets | Number of passengers | Flight time | Price |
| Piper M600 | 5 | 3 hours and 35 minutes | £10,450/12,200 EUR |
| Cessna Citation CJ2 | 7 | 2 hours and 50 minutes | £13,850/16,000 EUR |
| HondaJet | 5 | 2 hours and 55 minutes | £14,000/16,050 EUR |
| Citation Mustang | 4 | 3 hours and 15 minutes | £14,200/16,500 EUR |
| Heavy jets | | | |
| Beechcraft 1900D | 19 | 3 hours and 55 minutes | £14,000/16,050 EUR |
| Challenger 604 | 10 | 2 hours and 15 minutes | £22,000/25,600 EUR |
| Bombardier Global 5000 | 13 | 2 hours | £26,000/30,200 EUR |
Conclusion
Both London and Malaga are destinations worth visiting, each for its own reasons. The distance between them is not too far, but you do need to pass 1,400 miles. To do this via airplane, you'll need some three to four hours, but even less with more powerful jets.
Depending on the aircraft you'll choose, the trip can cost you between £10,000 if you choose a small jet, to up to £26,000 if you want to take it up a notch. Obviously, there are more expensive options, if one wants.
Luckily, both cities have well-known airports with enough FBOs that you can take off from and land to. Have a safe flight!