Bombardier Inc., known simply as Bombardier, is a company that designs, manufactures, and sells business jets. It used to also manufacture commercial jets, trains, and other public transport vehicles, but now solely focuses on business jets and support services. The company's two primary aircraft families are the Global and the Challenger.
In addition to training programs and maintenance services, it also provides aftermarket services. This is accomplished via the establishment of wholly-owned service centers and approved service facilities, which may include line maintenance facilities and an entire line maintenance and repair station. The company's customer service is offered in every region of the world.
Additionally, Bombardier offers factory parts for Learjet, Challenger, and Global aircraft, accompanied by a 2-year guarantee, which is the longest in the industry, as well as repairs to customer-owned components.
Bombardier has established a commercial presence in:
Canada
The United States of America
Europe
The Middle East
The Asia Pacific.
About the Company
Let's take a look at the origin story of one of the top three private jet manufacturers worldwide.
How Bombardier Inc. Came to Be
Throughout the winter of 1936, Joseph Armand Bombardier made his first snowmobile. In fact, he made a total of seven that year, which is when Bombardier Inc. was founded. After he made his snow vehicle, the demand for such vehicles went up quickly, especially during World War II when Joseph was asked to make a military snowmobile, and Bombardier started L'Auto-Neige Bombardier Limitée in 1942.
In the 1950s, the demand for snowmobiles dropped, so Joseph-Armand began making all-train vehicles for different use. And when the recreational snowmobile Ski-Doo came out in 1959, it marked the start of a new era and helped the company grow even more.
When Joseph-Armand Bombardier died in 1964, his son Germain decided to take over the business. Still, he left soon after, leaving the company to Laurent Beaudoin, the son-in-law of Bombardier's founder. Laurent Beaudoin became the general manager in 1966 and ran the company for more than 30 years, steadily leading Bombardier as a leader in the snowmobile business. However, in 1974, the energy situation caused sales to drop, which is why Bombardier got into the mass transportation market. Its first big step into public transportation was in 1974, when it received a contract to construct a city transportation system for Montreal.
The company started operating in the US, Europe, and Asia markets.
Going Into the Aerospace Industry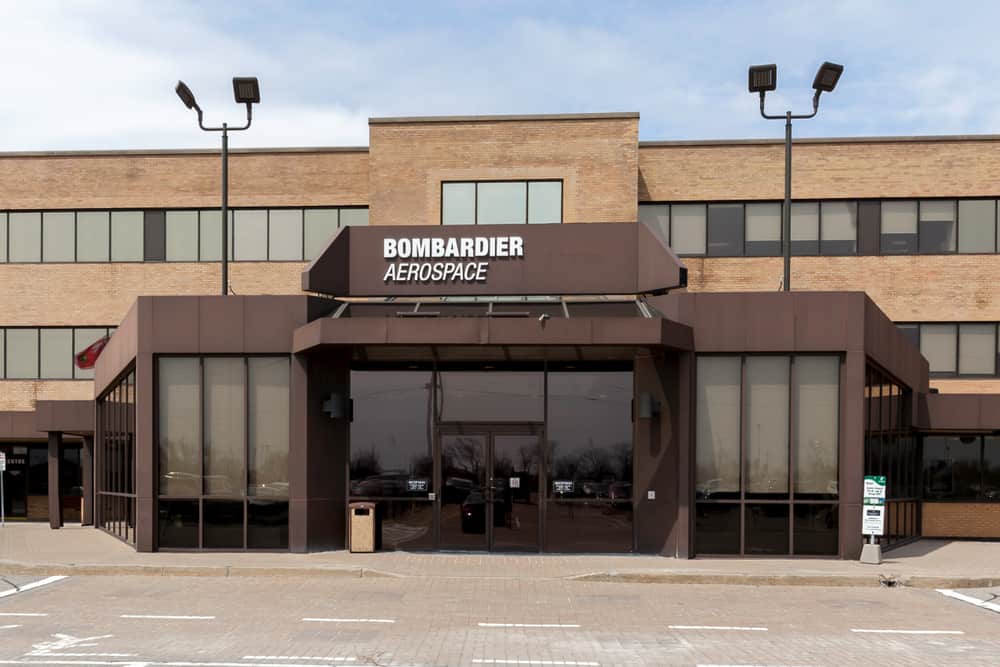 Bombardier got into the aerospace market by accident. When the Canadian government decided to sell off Canadair, which made business jets for Bombardier, the company took the chance to expand its market segments once more, thanks to the profits it made in the rail transportation sector.
In the beginning, they only focused on manufacturing business jets, but eventually started making regional planes as well. With this decision, the company became the third largest aircraft maker in the world and had almost half of the market share in regional aircraft.
In 1999, Laurent Beaudoin resigned as CEO. Robert Brown, who had been in charge of Bombardier's aerospace division, took over the job. Paul Tellier took his place three years later, and Laurent Beaudoin came back as CEO in 2008. In 2008, Laurent Beaudoin once again quit his job as CEO, and his son Pierre Beaudoin, who had been in charge of the aerospace division up until then, took over and is now in charge of 63,000 employees and activities in more than 60 countries.
In 2003, Bombardier sold off the part of the company in charge of manufacturing Ski-Doos, Sea-Doos, and other recreational motor vehicles. Aviation and rail transportation are the only things the company did until 2021.
After being promoted as the CEO of Bombardier in 2020, Eric Martel set to work devising a recovery strategy with the overarching goal of streamlining operations. He immediately got to work reducing expenses, finalizing the sale of assets, and manufacturing business jets. With the completion of the sale of Bombardier's transportation division to Alstom SA, located in France, in 2021, Bombardier successfully implemented this simple strategy.
Bombardier Divisions
The company works under four divisions, so let's take a closer look at them.
The Business Aircraft division is responsible for the design, production, and aftermarket maintenance of three distinct families of business jets, ranging in size from small to big. These jets are classified according to their carrying capacity.
The Commercial Aircraft division is responsible for the development and production of a variety of commercial aircraft.
The Aerostructures and Engineering Services division designs and fabricates major aircraft internal parts, such as engines, airframes, and wings. Additionally, this segment offers aftermarket parts servicing and revamping as well as other technical services for clients.
The Transportation division provides a wide variety of products and services to the rail sector. These offerings cover the whole spectrum of rail solutions, from complete trains to equipment, maintenance, systems engineering, signaling, and e-mobility options.
Products
Light Business Jets
Super Mid-Size Business Jets
Large Business Jets
Services
Continuing Airworthiness and Maintenance Management
Airworthiness is the primary condition that must be met before an aircraft can be put into service. Bombardier has the experience and ability to offer its clients the appropriate Continuing Airworthiness and Maintenance Management aircraft solutions: airworthiness reviews, logbook reviews, registration, and de-registration, and maintenance management tasks.
Maintenance Services
Throughout an aircraft's lifespan, clients can rely on Bombardier's global network of service sites, support teams, and qualified technicians to assist in their aircraft's maintenance, servicing, and repair. Bombardier's service centers, certified repair facility chains, and maintenance sites are situated worldwide. Every Bombardier Service Centre in North America has been given The FAA Diamond Award of Excellence, making Bombardier the only aircraft manufacturer to have all of its service centers in North America receive this honor.
Training Programs
Customer training is provided by CAE, Bombardier's Authorized Training Provider. The highly qualified and talented personnel responsible for Bombardier's world-class training reputation will now be available to assist clients' training needs.
Pre-Purchase Examinations
With the pre-purchase service, clients will get a personalized solution that includes a dedicated manager of sales operations, reasonable pricing, and a team of experts.
AOG support
Bombardier provides assistance for clients through the AOG solution (Aircraft-on-ground). Their team resolves aircraft issues and offers around-the-clock service globally. The Customer Response Centre provides the utmost ease by always providing one number in a region for clients to call in case of an AOG situation. This Centre provides support for aircraft systems, avionics, and structural repairs.
Aircraft Types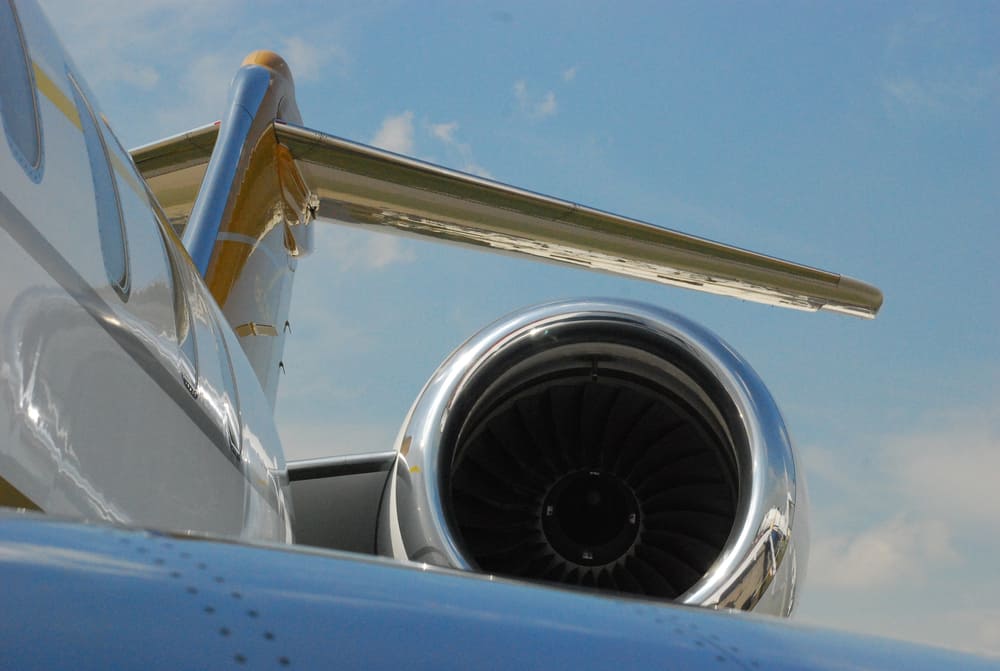 Global
A reinvented cabin, new engines, and cutting-edge wing technology are authentic for Global jets. The Global 7500 has the title of the largest and most long-ranged business jet in the world, while the Global 8000 can achieve the fastest speed.
Global models:
Global 8000
Global 7500
Global 6500
Global 5500
Global 5000
The Bombardier Global 5000 is a long-range aircraft that's been in production since 2005, generally outfitted with three interior zones. Moreover, the plane has a maximum seating capacity of 149 passengers. The expansive living areas of the Global 5500 aircraft create an aesthetically appealing and comfortable atmosphere with the most recent technological advancements and newly developed revolutionary seats.
Specifications:
Passengers: 13;
Exterior height: 25 ft 6 in;
Full length: 96 ft 10 in;
Wing span: 94 ft;
Cabin height: 6 ft 2 in;
Cabin length: 40 ft 9 in;
Cabin width: 7 ft 11 in;
Internal baggage space: 195 cu ft;
Max flight range: 5200 nm;
Max cruise speed: 504 kts;
Engines: 2;
Crew: 3.
Challenger
Because private jet flyers want nothing less than the best, Bombardier created award-winning aircraft that set a new standard. The interior cabin is sophisticated and incorporates new technologies. In addition, it has the most advanced cabin in its class. Overall, the Challenger series gives low operating expenses, durability, and top performance.
Challenger models:
Challenger 3500
Challenger 300
Challenger 350
Challenger 600
Challenger 601
Challenger 604
Challenger 605
Challenger 650
Challenger 650
The Bombardier Challenger 650 is a mid-size business jet powered by a pair of turbofan engines and has a stunning appearance with a high level of comfort and upgraded seats. In 2015, one year after its first introduction, the Challenger 650 was available to the general public for the first time.
The aircraft is the most current incarnation of the Challenger 600 family of aircraft and was designed to serve as a successor to the CL 605.
Specifications:
Passengers: 10;
Exterior height: 20 ft 8 in;
Full length: 68 ft 5 in;
Wing span: 64 ft 4 in;
Cabin height: 6 ft;
Cabin length: 25 ft 7 in;
Cabin width: 7 ft 11 in;
Internal baggage space: 115 cu ft;
Max flight range: 4000 nm;
Max cruise speed: 470 kts;
Engines: 2;
Crew: 2.
Most Famous Aircraft by the Company
The largest airplane that Bombardier makes which is also their most famous is the Global 7500, a commercial aircraft that can accommodate four actual living rooms. Designed with superior performance in mind, it has exceptional performance on the short field together with a top speed of Mach 0.925. It also features innovative air management system that may be adjusted to use only outside air or to purify the air in the cabin completely.
Safety
In the aviation industry, the highest priority is ensuring passenger and crew safety. Bombardier is directed by stringent quality and safety regulations, which guarantee that they meet, and even exceed the expectations of their clients, as they always try to enhance, identify, and manage risks to avoid any problems with the aircraft.
The annual Safety Standdown event, which gathers together pilots, aircrew, maintenance personnel, and other aviation professionals for a three-day event emphasizing safety training, is one of the ways that Bombardier works to enhance safety across the aviation sector.
You can visit their website for a full list of their quality and safety policies.
Sustainability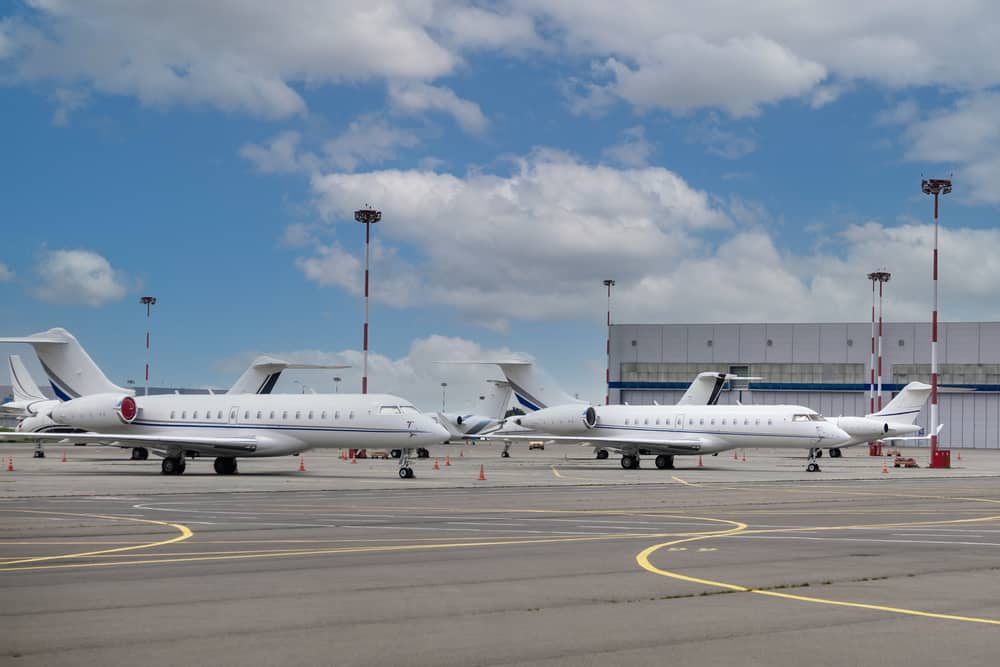 Even though more than half of Bombardier's business comes from the aerospace industry, the values this industry serves are mostly universal, especially when it comes to the economy and the environment. For instance, the company makes lighter/smaller planes to help the environment as they cause less pollution in the air and cost less. In an age of global warming and fast-paced globalization, it is very important to care about the environment, and Bombardier is aware of this.
Innovations – The Global 8000
Bombardier launched the ultra-long-range Global 8000 with a supersonic test program. The debut of Bombardier's long-promised Global 8000, which has a range of 8,000 nautical miles (14,800 kilometers), got off to a roaring launch. As part of the certification campaign, the company flew a test aircraft faster than the speed of sound, making it the fastest aircraft in the world.
The completion of the aircraft's assembly started in September 2011 at the Bombardier production facility in Toronto, Canada. At the Bombardier facility in Queretaro, which is located in Mexico, the aircraft's rear fuselage is now under construction.
The Global 8000 contains four roomy zones, one of which is a bedroom with an attached bathroom that has a complete shower and all the amenities anyone might need. A sleep patterns lighting system, Bombardier's l'Opéra audio sound system, and 4K displays are some of the additional comforts on board.
The design of the Global 8000 aircraft is underway, and the program is moving forward according to schedule. It's anticipated that the aircraft will enter service in the year 2025. In addition, current Global 7500 operators will be able to take advantage of the significant performance gains introduced by the Global 8000 as soon as the aircraft is put into service in 2025.
A list price of $78 million has been announced for the Global 8000 by Bombardier. This is a marginal increase from the $75 million that the Global 7500, the Global 8000's predecessor and the company's best-known model, lists for. The G700 and the Falcon 10X, which are also competitors, both have a price tag of $75 million.
Conclusion
Today, Bombardier is responsible for the design, production, sale, and maintenance of business jets and aircraft parts, including the delivery of defense-related goods and services. Their illustrious history and forward-thinking innovations are some of the reasons why they've been successfully operating for over 80 years.
Clients and companies alike are able to properly manage their ever-changing business priorities and travel requirements with the help of this company's line of business jets. Its three leading aircraft families are the Learjet, the Challenger, and the Global. Bombardier is committed to offering an excellent customer experience through its expanding international service and support organization.