The popular opinion about Britain's weather is rather unfavorable. But if you're from the island, or have visited often, you know that you can pull out some nice and sunny days, too. In the very southwestern corner of the country lies Newquay, a famous tourist destination, and an area with a much milder climate than the rest of the UK.
This gorgeous little town attracts around a million tourists each year, as its population quadruples during the peak months. And even though Newquay is not that far away from London, you might still opt to go there by private jet, so stick around to learn more about the cost, jets, FBOs, and more.
London to Newquay: Overview
Newquay is one of the nation's favorite destinations, owing its popularity mostly to the sandy beaches and clean water. London, per se, is not so far away by car, but you'll still need at least six hours to get there, as direct commercial flights are rare and long.
So traveling by private jet makes a lot of sense, actually. It won't take more than an hour to pass the 21 miles of flight distance, provided that you choose a jet that has propellers inside the engine cabin. The trip can be much shorter if you find a more powerful aircraft.
Private flying is not cheap, so even for a short trip like this you should be prepared to pay at least some £3,500 for a turboprop plane, or up to £10,000 for a midsize or heavy jet
To fly private also means finding a fixed-base operator (FBO), which is basically a private terminal, so you can take off and land in perfect comfort, without any of the stresses related to commercial flying.
Pricing Options
A trip to Newquay is not as expensive, considering that you'll be flying by private jet. This is mostly due to the short distance, and the fact that you're not crossing any borders. However, cost can be tricky when it comes to this form of travel since it depends on many factors.
So, depending on the company you're booking with, the time and date of your flight, the jet size and model, and so on, the price will be lower or higher.
The prices below are taken from the official website of The Aviation Factory.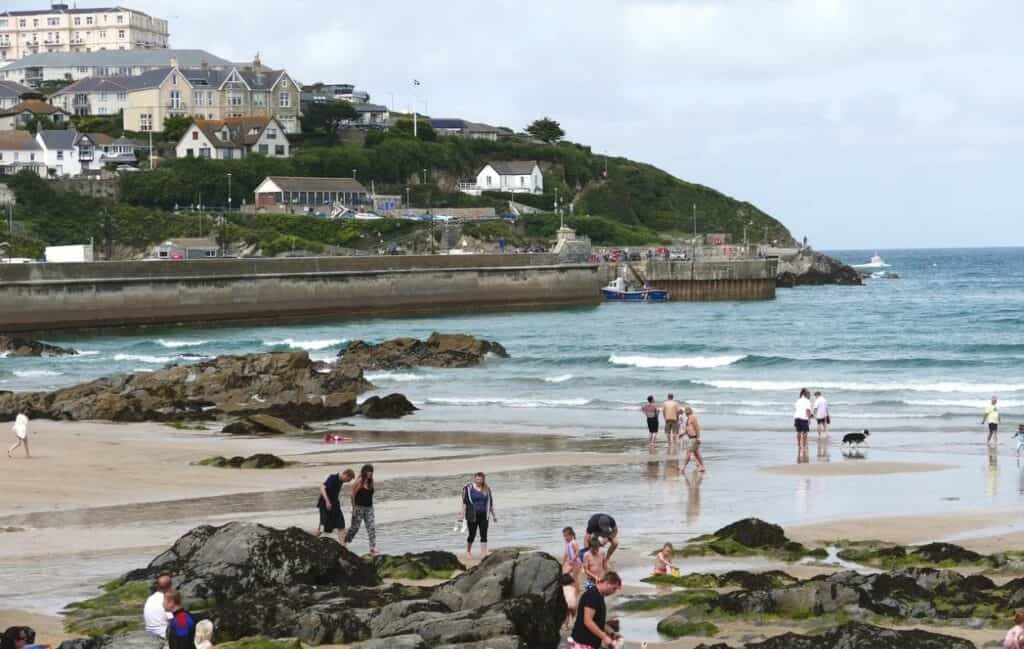 London to Newquay Average Flight Prices
| | | | |
| --- | --- | --- | --- |
| Aircraft type | Number of passengers | London to Newquay route price | Estimated flight time |
| Turboprop | 5 – 8 | £3,500 | 1 hour |
| Light jet | 5 – 8 | £5,500 | 55 minutes |
| Midsize jet | 7 – 9 | £10,000 | 50 minutes |
| Heavy jet | 10 – 62 | £8,000 | 55 minutes |
As you can see, a bigger airplane doesn't necessarily mean a more expensive one. It all depends on the jet model, speed, comfort, and other features. In this case, a turboprop would be very lucrative, and you won't be losing much time on traveling, as the case usually is with turboprop planes.
London to Newquay Airports
Private flyers have a lot of choices regarding FBOs in the capital. There are multiple commercial and private airports that have dedicated terminals to private flying. Some are better than others, but most fixed-base operators provide top VIP services.
London Stansted Airport to Newquay
If Stansted Airport is close to you, you'd be glad to know that it has the biggest offers regarding FBOs or private terminals.
Some are based within the airport building, while others run their own facilities. There are also ground handlers, meaning that their concrete service is more about the jet than the passenger, but very often handlers also offer FBO and concierge services. Here's a list to choose from:

London Heathrow Airport to Newquay
This is probably the airport you're most familiar with since it's not only London's biggest airport, but its numbers rank high in global terms. It's the most convenient one in London, as it's the closest one if the central area is your starting point.
Although it's one of the world's busiest airports, the choice for FBOs is rather poor, but what's at its disposal is one of the finest. Signature Flight Support operates a private terminal at Heathrow Airport, and it's one of the best in the world, welcoming Heads of State and Royalty for years now.
Besides 5 star services and amenities, this pet-friendly FBO also offers VIP/Head of State handling as a service, so it really has it all.
London Luton Airport to Newquay
London Luton is one the city's busiest airports, located some 40 miles northwest of Victoria Station, London's central bus and train station. The airport is mostly known to operate commercial flights by low-budget airline companies.
However, there is a possibility to fly private, of course, through the private terminals run by Signature Flight Support, called T1 and T2. The readers of the Professional Pilot magazine have voted the T1 as Europe's best FBO, as it records some 13,000 airplane movements per year.
The facilities are quite big and comprise conference and meeting rooms, separate crew and passenger lounges, concierge VIP service, and the staff will gladly assist you if you need any help with booking a place to stay, renting a vehicle, and so on.
From Biggin Hill Airport to Newquay
Biggin Hill is located on the opposite side of Luton and Stansted, some 17 miles south of Victoria Station. This is one of the best private airports of its kind that provides only the best FBO service.
This includes spacious lounges, transportation services including air taxis, accommodation assistance, and so on. The passenger handling is conducted by the airport's handling team, Executive Handling, and by Signature Flight Support, which runs an extra terminal.
From Farnborough Airport to Newquay
Farnborough Airport is a tricky one. It's a private airport offering all kinds of services you'd imagine, but it's located outside of the city's borders, and technically belongs to Rushmoor, Hampshire.
However, a car will take you there in one hour, which is exactly how long you'd need to get to Luton or Stansted. The airport is not so well-connected via public transportation, so such an adventure might take you up to an hour and some 40 minutes.
But the airport is known to be one of Britain's biggest hubs for business jets, with a very professional staff that will make your short stay at the airport worth remembering. The terminal runs separate facilities and services for the crew and passengers, including showers, air taxi rides, meeting rooms, private lounges, refreshments, and other amenities and services.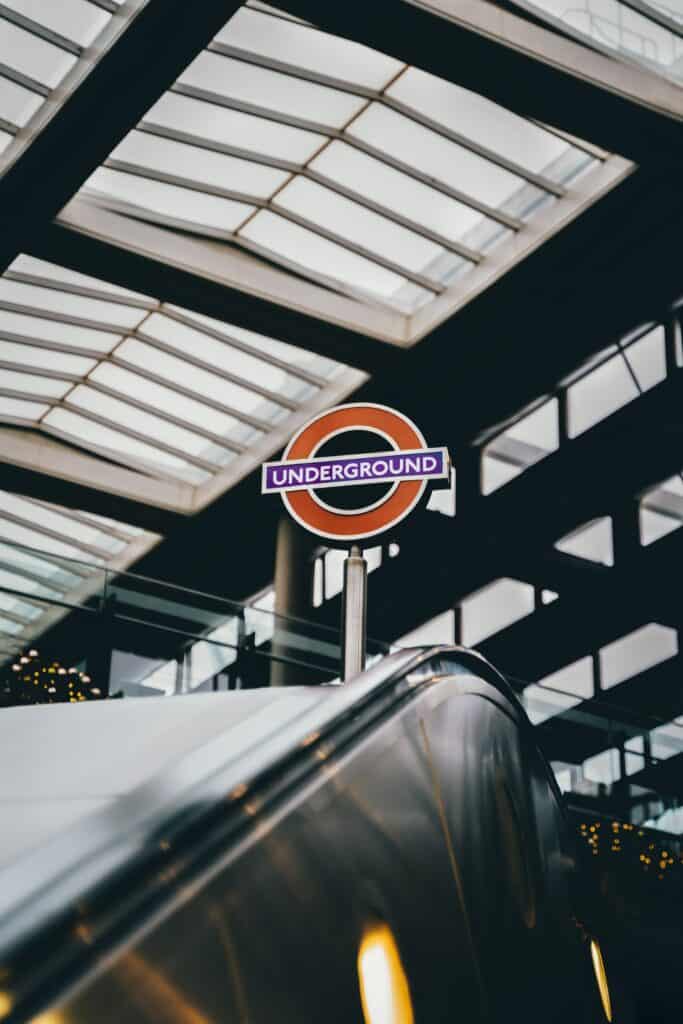 Newquay Airport (NQY)
Cornwall Airport Newquay is the biggest and main airport that serves the needs of those flying from or going to Cornwall county, where Newquay is the biggest and most visited town. You won't find a wide range of FBOs there, but what's already there is worth it.
However, there is one company called Weston Aviation which is in charge of the passenger handling at the FBO it runs at one of the private terminals at NQY. They run a solid business, with a wide range of concierge, VIP services.
At Weston Aviation's FBO, you can expect to be offered or seek catering, free access to WiFi, a conference room, and other amenities. The company also provides ground handling services, such as aircraft maintenance, refueling, or storage.
Which Jet Models Can Fly You to Newquay From London?
The route is not so long, so basically any jet size can take you there without the need to stop and refuel. The most lucrative option would be to hire a turboprop jet, which will not give you much comfort but it's definitely the most cost-effective option.
However, as I already said, any jet will do. Let's see what's at your disposal.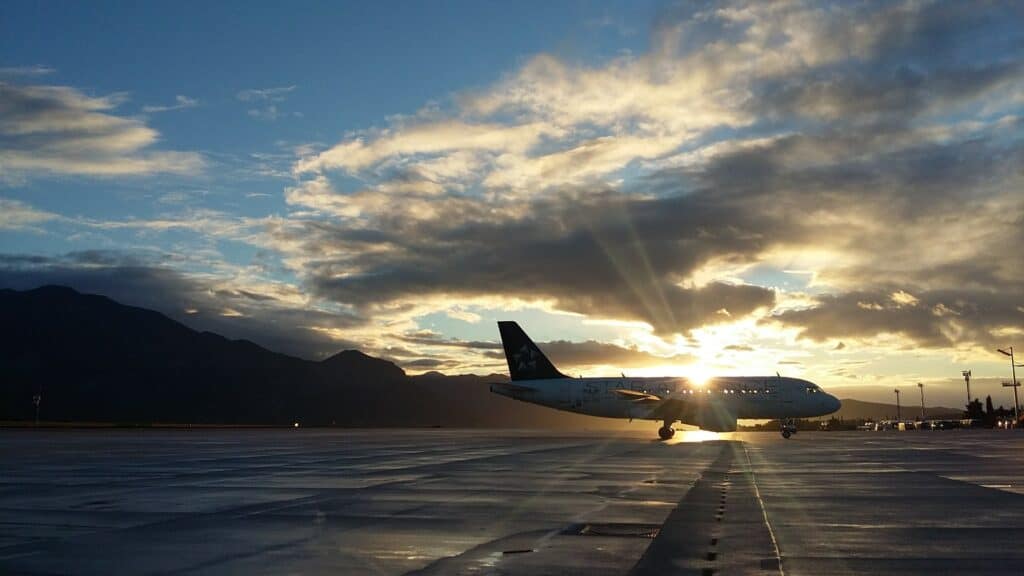 Small (Turboprops, Light Jets) and Midsize Jets
You should seriously consider a turboprop plane since this is a short route that won't make a lot of difference time-wise. Even though turboprops are significantly slower jets than the rest, you won't even notice the extra 15 to 30 minutes for this route.
The Pilatus PC-12 might be the best jet for this occasion. It doesn't even need a full hour to reach Newquay and can fit six people in the cabin. It's not expensive at all considering how much you would usually pay, as you'd need some £4,000 to rent it.
An even better option, perhaps, is the Beech BE200 Super King Air. This one is a bit cheaper to rent – around £3,500 and fits two extra passengers. The estimated flight time with the BE200 is 1 hour and 8 minutes, and I think it's worth the extra 10 minutes if you're going to save some money. It's also very comfortable for a turboprop, with adjustable seats and a wide cabin.
At the same time, let me recommend the Citation CJ1, which is a simple light jet, made to run on short trips. It's very comfortable, with a capacity of 5 people inside the cabin. It has lowered aisles, meaning that the floor has been designed to be at lower levels than the seats, which makes the cabin look bigger and gives you more headspace, which is especially important when you want to stand up. The jet will cost you some £6,500 to rent via Air Charter Service and will take you from London to Newquay in 55 minutes.
If you want to get a midsize jet that will guarantee you more space, and will get you to Newquay slightly faster, please consider the Citation XLS, which is quite suitable for this route. The XLS needs only 44 minutes to land at Cornwall Airport and can take 8 people on board. The price to rent this one is somewhere around £5,500.
Another solid midsize option is the ultra-fast Legacy 450. With the usual capacity of 8 people, this jet can pass the route in question in 39 minutes. It carries a bit higher price tag, also, costing some £8,500 to rent. The comfort inside is remarkable, with adjustable seats, huge cabin windows, and a specific interior design.
Heavy Jets
I'm sure you're aware that hiring a heavy jet will take you to Newquay very fast and will provide you with much more comfort than the other jet categories.
For instance, the Challenger 850 is a combination of speed and comfort, coming at a very affordable price. To rent it, you'd need some £8,500, which is not as much if you know that the cabin is wide enough to comfortably fit 16 people. Private Fly says that the jet needs 41 minutes to get from London to Newquay.
The Legacy 600 is another great jet that you'd like. It has more or less the same velocity as the Challenger, needing one extra minute to reach the final destination. The cabin fits 13 people, and it costs some £9,000 to rent. However, this jet has a VIP cabin with a washroom, closet, and a little galley included, where you can prepare food. The space this jet offers is incomparable with the Challenger 850, hence the price difference.
Finally, I'd like to recommend a jet for those ready to pay more, but enjoy the flight to the maximum. I'm talking about the Gulfstream G550 which has the capacity to fit 15 passengers and needs 39 minutes to reach Newquay from London, according to Private Fly. The ultra-wide cabin comprises extra-wide oval windows, adjustable seats, comfortable sofas, restrooms, and lots of room for luggage. The price to rent this jet amounts to some £10,500 for the route.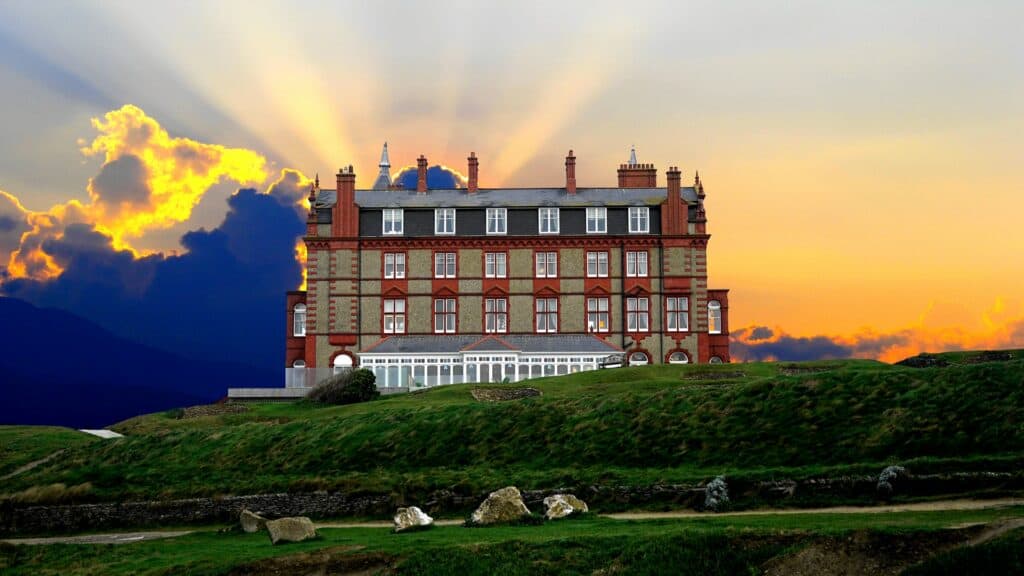 Prices Per Plane Type: Overview
Below, you will find the prices per plane type and model.
| | | | |
| --- | --- | --- | --- |
| Plane type | | | |
| Light and midsize jets | Number of passengers | Flight time | Price |
| Pilatus PC-12 | 6 | 57 minutes | £4,000 |
| Beech BE200 | 8 | 1 hour 8 minutes | £3,500 |
| Citation CJ1 | 5 | 55 minutes | £6,500 |
| Citation XLS | 8 | 44 minutes | £5,500 |
| Legacy 450 | 8 | 39 minutes | £8,500 |
| Heavy jets | | | |
| Challenger 850 | 16 | 41 minutes | £8,500 |
| Legacy 600 | 13 | 42 minutes | £9,000 |
| Gulfstream G550 | 15 | 39 minutes | £10,500 |
Conclusion
Flying private from London to Newquay is easy to arrange because of the short distance and low costs. As you had the opportunity to see, this flight will take you approximately 1 hour, or less if you rent a really fast jet.
The price can be as "low" as £3,500, but a comfortable heavy jet will cost you around £10,000. If your party is not so big in numbers, I suggest you take a smaller plane for this route.
Pick the best FBO you can find in London since you already noticed that there are plenty. Then all you need to do is book your flight, and prepare to land at Cornwall Airport Newquay. Happy travels!