Orlando's nickname is the City Beautiful and there is a perfectly good reason for that. This fourth-largest city in Florida abounds in charming streets, high skyscrapers, and delicious street food, not to mention exciting theme parks, numerous beaches, and a lot of other attractions. And of course, there's no better (and faster) way to get there than by a private jet.
In this article, we'll go over the best jets that can fly you from London to Orlando, the FBOs you can use, and more, so stick with this read to learn all the deets about flying to this amazing destination.
London to Orlando: Overview
The distance between London and Orlando is not to be underestimated. After all, you'll be flying over the Atlantic Ocean, so you need a big and firm jet to pass this route. Some companies might offer you smaller but durable aircraft for this trip, but most will encourage you to rent a midsize or heavy jet, which is what we recommend.
Depending on the size and jet model, your trip will take anywhere between 8 and 10 hours with a midsize or a heavy jet. A turboprop, on the other hand, will take much longer to pass this route, but it's an option.
Money-wise, a private flight from London to Orlando should start at £60,000 for a midsize jet, and can reach £100,000 for a heavy jet. The smaller ones should be cheaper, but it all depends on the jet model, seating capacity, departure date and time, and so on.
For the purpose of this article, I'll be using data from more than just one company, so I can give you a clear insight into the market prices. Also, note that most companies will only give you a price estimation once you request a quote.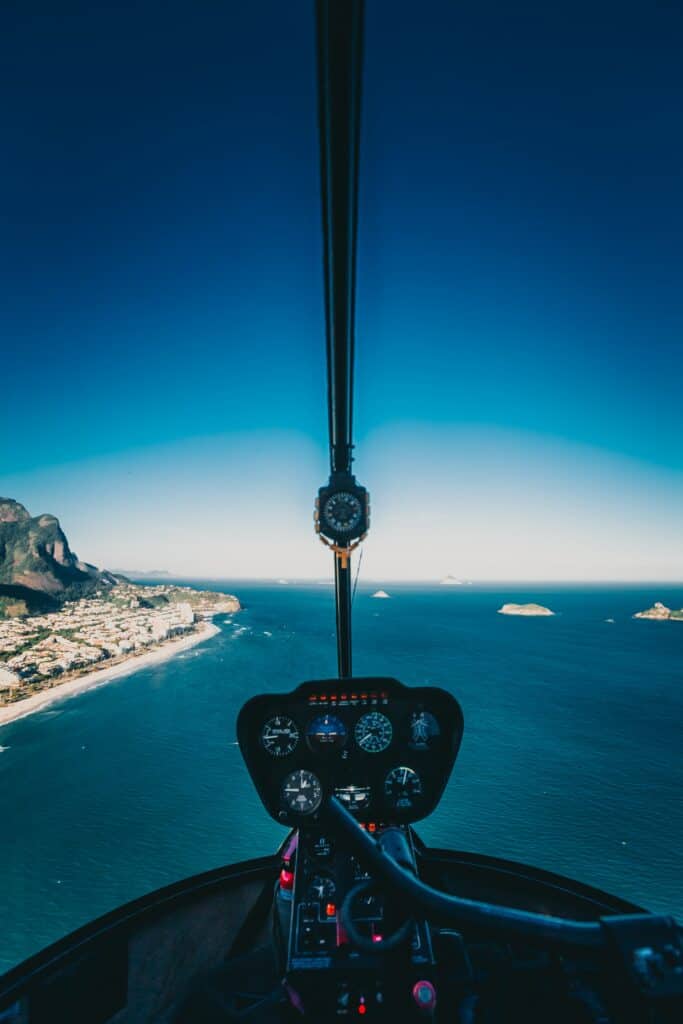 Pricing Options
According to the aircraft's size, jets fall under the following three categories – light, midsize, and heavy. This doesn't mean that the prices grow in that order, though. Sometimes, a light jet can be more expensive even than a heavy jet, if it's newer, faster, and more comfortable.
Private Fly gives price estimates for all categories when it comes to this particular route, while Air Charter Service and The Aviation Factory only offer midsize and heavy jets for this overseas trajectory. Luna Jets, WheelsUp, and Vista Jet only give an estimation upon request.
With that out of the way, let's see how things are looking at the moment.
London to Orlando Average Flight Prices (Private Fly)
| | | | |
| --- | --- | --- | --- |
| Aircraft type | Number of passengers | London to Orlando route price | Estimated flight time |
| Turboprop | 6 – 8 | £33,500 / $45,500 | 14 hours |
| Light jet | 4 – 8 | £41,000 / $56,000 | 8 hours 47 minutes |
| Midsize jet | 6 – 9 | £52,500 / $71,500 | 8 hours 18 minutes |
| Heavy jet | 10 – 58 | £74,000 / $101,000 | 7 hours 23 minutes |
These are the lowest prices and the shortest time estimates given by this company.
London to Orlando Average Flight Prices (The Aviation Factory)
| | | | |
| --- | --- | --- | --- |
| Aircraft type | Number of passengers | London to Orlando route price | Estimated flight time |
| Turboprop | / | / | / |
| Light jet | / | / | / |
| Midsize jet | 9 – 10 | £77,000 / $104,500 | 9 hours 40 minutes |
| Heavy jet | 4 – 96 | £58,000 / $79,500 | 9 hours 25 minutes |
One thing to note before you proceed with the read – the heavy jet category is a bit abstract with the seating capacities since there are two types of heavy jets. The regular ones, which you'll be offered, usually pack up to 20-30 people tops, while airliners, which are mainly used by commercial flight companies, can fit up to 96 people.
London to Orlando Airports
As a private flyer, you need a private airport to take off from. While there are private airports that you can use, it's more common for commercial airports to have private terminals, also called FBOs (fixed-base operators), within or around the airport facility.
London and Orlando have a wide choice of private terminals, so let's see what's on offer.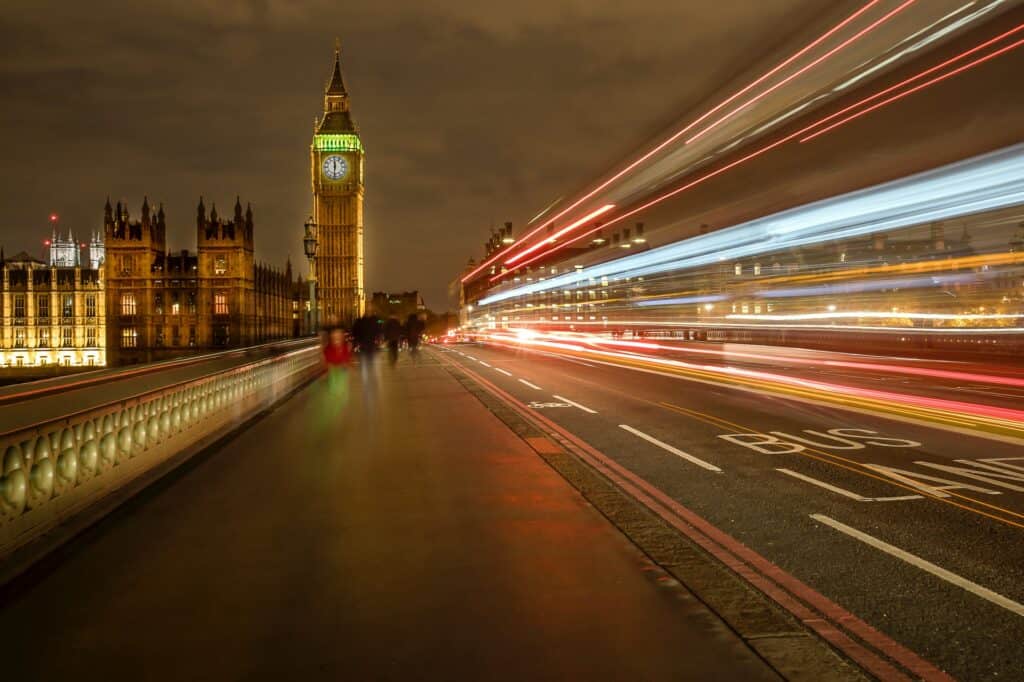 From London Luton Airport to Orlando
London Luton is located some 40 miles northwest of London's city center, so you need about an hour to reach it by car. The airport serves a lot of domestic and international flights.
Flying private from London Luton means choosing one of the few FBOs nearby. The well-known FBO operator Signature Flight Support operates two private terminals near Luton, known as T1 and T2 fixed-base operators.
Both of these are well-equipped, offering a fancy restaurant, spacious and modern lounges, and a big conference room, among other amenities. However, if you wish to fly with a different service provider, we also recommend the FBO run by Harrods Aviation, which is also in London Luton's surroundings.
From Farnborough Airport to Orlando
Farnborough is a private airport that's also about an hour's drive of Victoria Station, only in the opposite direction, and officially belongs to Rushmoor, Hampshire.
This is a high-class airport mostly serving the business class, although it's available to all passengers who fly private. If you choose it, expect VIP treatment, a clean and modern-looking facility, and a lot of business passengers.
The airport has very well-equipped conference and meeting rooms, a restaurant, a comfortable lounge, and all the other amenities you could imagine. To give you one more option, there's another FBO located right next to the airport building, run by TAG Aviation, a company with over 50 years of experience in the aviation world, so expect only the best service and facilities.
From London Heathrow Airport to Orlando
London Heathrow is the busiest airport in the UK, but for some reason, private flying is not its thing. Most private flights take place at the FBOs run by Signature Flight Support and Menzies Aviation, so there are some options.
On the other hand, the airport has the best location of all, since it's only 15 miles away which is a 30-minute car ride from London's city center.
From London Stansted Airport to Orlando
The area around London Stansted has adapted the most to private flyers' needs. In the surroundings of the airport, located some 40 miles northeast of London, you can find a plethora of companies running private terminals with excellent 5-star services.
Here's a list of all the terminals you can use when at the Stansted airport:

From Biggin Hill Airport to Orlando
Some 16 miles southeast of central London, or about a one-hour drive, sits the Biggin Hill private airport. Biggin Hill offers a range of top-class VIP services, fixed-base operations, as well as air taxi transportation, which guarantees to take you from or to the heart of London in 6 minutes.
The interior of the facility is rich in design and abounds in big spacious lounges where you can order snacks, food, drinks, get some laundry service, or simply relax on the comfy sofas with a read of your choice.
Next to Biggin Hill's airport building sits another FBO, offering more or less the same 5-star palette of services. It's run by Signature Flight Support, the world's largest network of FBOs.
Orlando Airports
Orlando has two main airports that serve the needs of the city's travelers. The first one in terms of passenger traffic, Orlando International Airport, is quite close to the city's central area, or downtown, while Sanford International Airport is located some 25 miles from Orlando's downtown area, in the neighborhood of the same name.
Orlando International Airport (MCO)
Being the first choice for Orlando's travelers, the International airport has a fair amount of fixed-base operators in its surroundings. One of the common choices is the terminal run by Signature Flight Support, which offers excellent amenities and experienced well-trained personnel.
However, the main focus when it comes to private flying is on the Orlando Executive Airport, which is part of MCO but operates its own runway. It's actually the first and so-called "original airport" to the city of Orlando.
It's a great airport that has perfect access to all the important highways connecting Orlando to the rest of the region. It's located only 3 miles away from Orlando's business and financial center, so you can imagine why it attracts most private flyers.
The fixed-base operations (FBO) are run by two operators, Atlantic Aviation and Sheltair. Both offer magnificent services and people have described the Sheltair terminal to be the "best FBO they have ever used."
Sanford International Airport (SFB)
Being the smaller and second-best of both airports, it also has a smaller choice of FBOs. However, the quality of service that these couple of private terminals have to offer is high on the scale.
Whenever people fly from SFB rather than MCO, the most usual choice of FBO is MillionAir. The personnel and management down at the terminal will make sure that you have a very comfortable and enjoyable arrival or departure, with all the services you might need.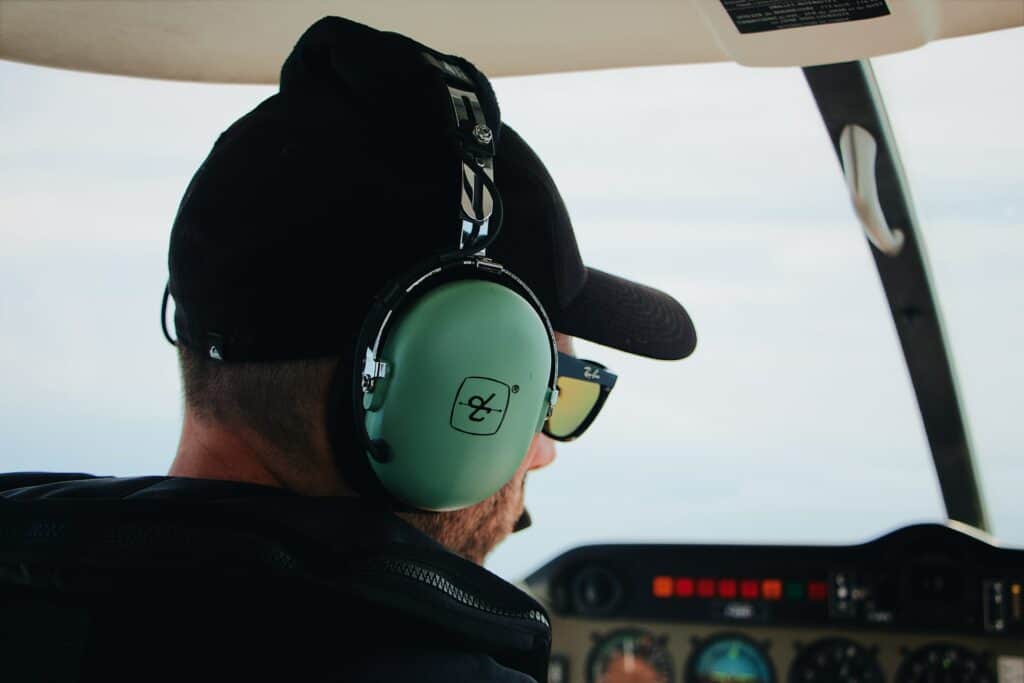 Which Jet Models Can Fly You to Orlando from London?
As we already mentioned, a midsize or heavy jet is your best bet for this route. However, it's also an option to take a smaller jet, especially if you like the aircraft. Believe me, there are incredible tiny jets that are able to take you there and save you some zeros on the account balance.
Make sure to keep in mind that the prices can vary a lot, depending on different scenarios.
Small (Light Jets) and Midsize Jets
I won't be recommending any turboprop jets, because for one it's too much time spent in the air (roughly 15 hours), and the cabins are far from wide most of the time. However, I do have a few light jets in mind.
The Cessna Citation M2 is always a good call for a smaller group that wishes to fly in comfort. The jet fits a maximum of five people, and needs 10 hours and 11 minutes according to Private Fly, to reach Orlando from London. The price for this jet is around £41,000 / $56,000.
A bit faster option, but also more expensive, is the Cessna C525 Citation CJ4. This jet will fit two extra passengers inside and will get to Orlando in a little bit over 9 hours. If you opt for this option, prepare to pay some £44,000 / $60,000.
However, if you'd still rather fly by a midsize jet, give Legacy 450 a look. This fast and modern-looking jet can be yours to hire for some £52,500 / $71,500. The seating capacity is 8, and the jet needs 8 hours and 18 minutes to pass the route.
Another midsize jet that I would consider if you want more cabin space and don't mind flying longer than 8 hours is the Hawker 900XP. A much bigger option that will take nine people on board and fly for 9 hours and 20 minutes to reach the destination. The rent price of this one is around £62,500 / $85,000.
Heavy Jets
Opting for the heavy jets category can open many new horizons. The service is usually much better, and the space and comfort are incomparable to the other jet categories.
The Falcon 2000EX EASy is one of my favorite aircraft and one reason for that is how cost-efficient it is. This is a jet that has a cabin big enough to perfectly fit 10 people that will all have a decent level of comfort. It needs 9 hours for such a route and costs around £82,000 / $112,000 to rent.
But the best balance between money and value is seen with the Gulfstream G350 which I would seriously consider for this route. The jet has a cozy walk-around cabin for 14 people and needs eight hours to fly from London to Orlando. It's even a bit cheaper than the EASy – some £74,500 / $101,000.
The final proposal for those willing to spend more is the Challenger 850. This jet can be yours for £85,000 / $116,000 and will take you to your destination in 9 hours. The cabin can comfortably fit 16 people.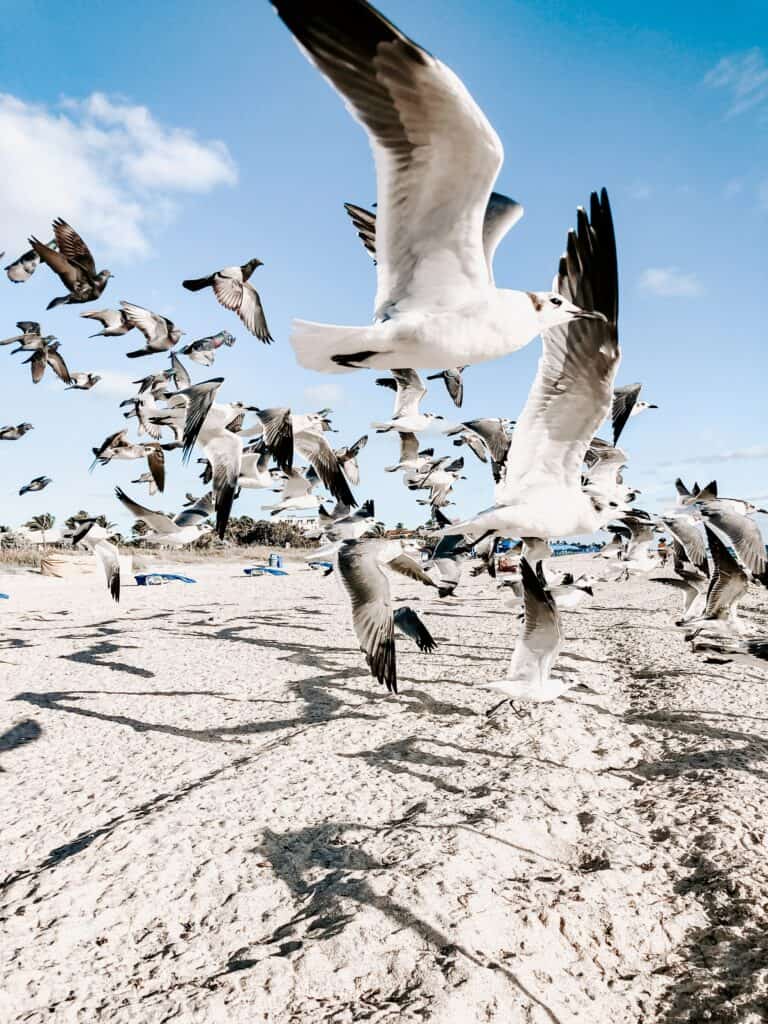 Prices Per Plane Type: Overview
Below, you will find a table that gives the prices per plane type and model.
| | | | |
| --- | --- | --- | --- |
| Plane type | | | |
| Light and midsize jets | Number of passengers | Flight time | Price |
| Cessna Citation M2 | 5 | 10 hours 11 minutes | £41,000 / $56,000 |
| Cessna C525 Citation CJ4 | 7 | 9 hours 5 minutes | £44,000 / $60,000 |
| Legacy 450 | 8 | 8 hours 18 minutes | £52,500 / $71,500 |
| Hawker 900XP | 9 | 9 hours 20 minutes | £62,500 / $85,000 |
| Heavy jets | | | |
| Falcon 2000EX EASy | 10 | 9 hours 1 minute | £82,000 / $112,000 |
| Gulfstream G350 | 14 | 7 hours 59 minutes | £74,500 / $101,000 |
| Challenger 850 | 16 | 8 hours 59 minutes | £85,000 / $116,000 |
Conclusion
Truth be told, this is one of the best routes you could choose. There is a wide choice of jets and FBOs, making it a lot easier to plan your trip.
Remember that the flight is supposed to last from 8 to 10 hours. If it's less, go for it, if it's more, think about it. The price to pay for such a flight should start somewhere at £60,000 / $81,600 for a midsize jet, while smaller jets would naturally be of lower prices. Depending on how "far" you want to take it, the price will increase more and more.
Happy travels!