Founded in late 2010, ONEflight International is the fastest-growing and industry-leading affordable private jet travel provider. The company's growth is, in fact, so exponential that it has been included in Inc. 5000's list of America's Fastest-Growing Companies in 2020 and 2021. 
Clients can access over 4,000 aircraft internationally and receive the lowest and fairest price thanks to its significant fleet of outstanding jets, up to 500 top charter operators, and a unique BAJit.com [Book A Jet] booking platform. 
Company History
In 2010, ONEflight set out on a mission to transform the private aviation business by lowering the cost of flying private. One of the reasons for this decision is the fact that over 1,500 (of the roughly 5,000 daily private plane trips worldwide) are empty, and so the industry's repeated failure to tackle the problem inspired ONEflight International to do something about it.
After making the empty leg flights affordable for both the company and passengers, in 2017, ONEflight launched the Book a Jet (BAJ) program (that we'll elaborate on below), further revolutionizing the private aviation sector. 
Who Owns ONEflight International
ONEflight is a privately held corporation based in Colorado. Its founder, Ferren Rajpu, has been the company's CEO since the very beginning.
Because of CEO and President Ferren Rajput's unwavering dedication to evaluating operators for safety and service quality, ONEflight International is an ARG/US Rated Charter Broker. As of this moment, the company has 35 employees and is continually growing.
What Are the Advantages of Flying with ONEflight International?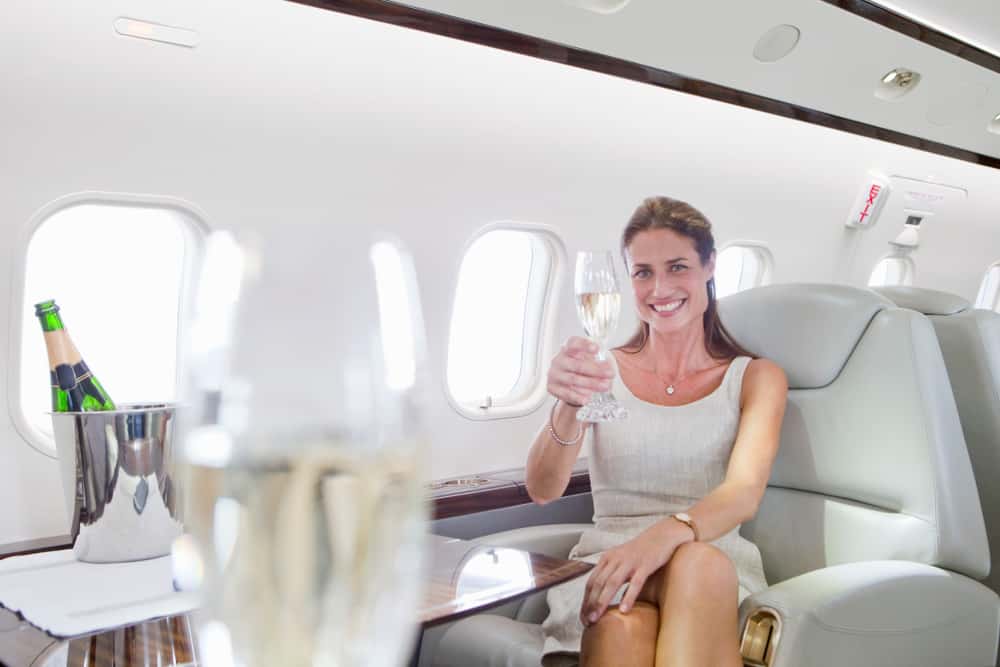 Flying aboard a private aircraft provides passengers with access to smaller and isolated destinations, privacy that's not accessible during commercial first-class travel, the ability to skip long security lines, and the ability to organize their journey accordingly.
The two most fundamental differences between private charter and scheduled flight travel are comfort and adaptability. While reserving a private jet via ONEflight is often more costly than commercial flights, they provide far more flexibility and comfort.
What is the BAJit Booking System?
BAJit is an easy-to-use online booking system that allows members to book a private flight as easily as booking a hotel room, as well as pay less than regular industry rates by leveraging empty legs flights. Members can choose the best option for their requirements, itinerary, and cost from over 500 charter providers and travel in magnificent private jets for a fraction of the full price. 
To use BAJit's dependable service, you must first enroll in the program. After becoming a member, you are able to rent any private jet mentioned on their website at any time. The cost of these aircraft is determined by the model of jet you choose and the number of hours you fly. 
Within this unique BAJit app and BAJit.com [Book A Jet] scheduling platform, you will gain access to an extensive network of over 4,000 planes, made up of 500 charter operators. 
Bajit Fare: What Is the Cost of a Bajit Flight?
The cost of a private jet in all the sizes the company has to offer ranges from around $3,000 for a turboprop, to $18,000 for a long rage jet, and is mainly determined by the type of jet you choose to travel with and the destination.
The average cost of a BAJit flight
BAJit provides five distinct types of private jets:
Turboprops (6 to 8 passengers)

Light jets (6 to 7 passengers)

Mid-size jets (6 to 8 passengers)

Super-mid jets (8 to 9 passengers)

Heavy jets (10 to 16 passengers)
As you can see, the bigger the jet, the more travelers it can accommodate, and consequently, the more expensive it is. 
Here are average prices of the hourly cost of various types of private planes from the BAJit program:
| | | |
| --- | --- | --- |
| Types of Jets | Average Flight Time  | Hourly Rates |
| Turbopropellers | 2 – 3 hours | $3,300 to $5,200 |
| Small jets | 3 – 4 hours | $4,200 to $6,700 |
| Mid-size jets | 5 – 6 hours | $6,500 to $8,300 |
| Super-mid-range jets | 7 – 8 hours | $8,300 to $10,000 |
| Heavy jets | 11 to 12 hours | $11,000 to $17,800 |
How Much Is the Membership Fee 
To use BAJit's services, you must first register as a legitimate company member. Anyone interested in becoming a member must pay a one-time initiation fee of $15,000 to do so.
Another important membership expense, however, is determined by flight hour access. The more hours you request, the more you'll have to spend on the membership fee.
| | |
| --- | --- |
| Hourly Access | Membership Fee |
| Access to 25 flight hours | $50k |
| Access to 50 flight hours | $95k |
| Access to 100 flight hours | $160k |
Additional fees may apply because of environmental, technical, and member-related ground delays of 2+ hours. These fees will only apply if third parties charge the company.
Members will also be charged all relevant taxes, including but not limited to Federal Excise Taxes, segment fees, and foreign handling costs. OFI also retains the right to penalize members for aircraft damage or extra cleaning service.
Because you are leasing the complete jet, the number of passengers on board will not affect the pricing.
De-icing isn't included in the charter price; however, it does apply when it needs to be done due to severe weather necessitates.
The Advantages of Becoming a BAJit Member
Once you have a BAJit membership, you don't need to own a private plane or look for aircraft elsewhere. Some of the perks that you will get when you join BAJit include the following:
The service is on a pay-as-you-go basis, there are no significant amounts required upfront.

The money is charged based on the time/hours spent in the air.

Every passenger on the aircraft gets a meal.

The jets undergo a security protocol on a yearly basis.

Aircraft rates are locked annually.

No additional fuel costs on US flights.

There are no daily minimum requirements for flight hours.

Members receive complimentary door-to-door executive car service to and from the aircraft.
The ONEFlight International's Fleet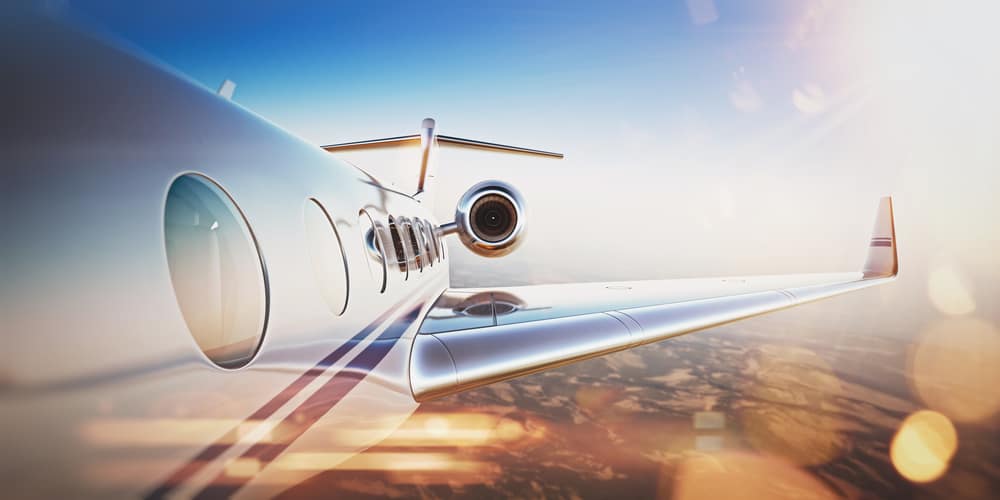 Unlike some of the other companies, the prices at ONEFlight are transparent. 
1. Turbo Props
Both turboprops and other jets use turbine engines, so their functioning is almost identical. However, being of smaller size gives turboprops the advantage of reaching smaller airports at more isolated destinations and, of course, greater affordability.
Why Choose a Turbopropeler?
Turboprops are the core of the global business aviation fleet. They are a secure, effective, and valuable solution for shorter regional flights and handling mountainside airports. 
Our Recommendation: Avanti II
With BAJit membership, Avanti II costs $5,120 per hour. Avanti is an Italian corporate plane powered by two turboprop engines. Its cabin accommodates up to eight passengers and can be operated by two captains. The Avanti II is the world's fastest turboprop, with a maximum altitude of 41,000 feet. With a maximum operating Mach (MMO) of 0.70, the aircraft can attain a confirmed maximum speed of 402 knots at 31,000 feet.
Specifications:
Average number of passengers: 6-8

Average speed: 275- 350 mph

Average range: 1225 – 1400 miles

Average flight time: 2-3 hours

Average baggage capacity: 35ft3 – 60ft3.
Other types of turbopropelers are King Air, Grand Caravan, and Pilatus. 
Price in this category ranges from the cheapest King Air C90 for $3,274 per hour, to the most expensive Avanti P180 EVO that's $5,119 per hour.
2. Light Jets
Light jets typically have a non-stop range of 1,500 nm to over 2,000 nm and can accommodate 6-7 people. 
Why Choose a Light Jet?
The most significant benefit of flying with a light jet is the ability to land on tiny airports with short runways, similar to turboprops. Even mid-size planes are sometimes denied permission to land at certain small airports. If you're going to a distant region that doesn't offer a big airport, a small jet is a good option.
Our Recommendation: Nextant 400XT
The Nextant 400XT is among the quickest small jets and will get you to your desired location faster than any plane in its class. The cabin's ergonomic design maximizes space and performance, while the low noise levels reduce fatigue. Its technology and communication systems provide optimal productivity, which is fully prepared to handle high-value users.
Specifications:
Average passengers: 6-7

Average speed: 460 – 480 mph

Average range: 800 – 1400 miles

Average flight time: 3 hours

Average baggage capacity: 40 cu. ft. – 70 cu. ft.
Other jets in this category are Beechjet, Eclipse, Falcon, Citation, Honda Jet, Lear, Phenom, Vision Jet, and Eclipse.
The price ranges from the lowest for Vision Jet, $4,118, to the highest for Citation Cj4, $6,679.
3. Mid Jets
Mid-size jets are the most used type of private aircraft, offering a cost-effective alternative for journeys of up to four hours and up to eight people. 
Why Choose a Mid Jet?
Mid-size aircraft is the best option for passengers looking for longer-range travel, greater luggage space, and more headroom when compared to small jet choices.
Specifications:
Average passengers: 6-8

Average speed: 480 – 500 mph

Average range: 1500 – 2200 miles

Average flight time: 5 hours

Average baggage capacity: 40 cu. ft. – 79 cu. ft.
Our Recommendation: Hawker 800XP
The Hawker 800XP is best suited for mid-range trips. It offers a luxurious flying experience in a wide cabin that can accommodate eight travelers.
With a maximum cruising speed of 448 knots and a range of 2,572 nautical miles, you will get to your desired destination relatively quickly. 
Other types of jets with a wide range of models in this category are Citation, Learjet, Falcon, Gulfstream, Legacy, and Praetor. 
The price ranges from the lowest, $6,507 for  Learjet 45XR, to $8,247 for Praetor 500. 
4. Super Mid Jets
Super Mid aircraft provide high-performance, coast-to-coast, and transcontinental flights with fuel reserves varying from five to seven hours and a range of 3,276 nautical miles. These planes are ideal for long-distance, non-stop flights, with a cruising speed of over 450 knots.
Why Choose a Super Mid Jet?
Most passengers can stand up in the cabins, which have a height limit of 1.90 m on some aircraft. The baggage compartment has a volume of 3.5 m3, 40% higher than the jets in the mid-size category, and the passengers get a VIP service on board.
Our Recommendation: Gulfstream G280
With an all-access pass, you can have the best of both worlds – performance and comfort. The Gulfstream G280 symbolizes assertive, self-assured power, demonstrating outstanding flexibility on a short-field runway.
Specifications:
Average passengers: 8-9 

Average speed: 510 – 530 mph 

Average range: 2500 – 3500 miles 

Average flight time: 7 hours 

Average baggage capacity: 72ft3 – 150ft3.
Other types of jets in this category are Falcon, Hawker, Challenger, Citation, Legacy, and Praetor with various models. 
The price ranges from the lowest for Falcon50, $8,248, to the highest for Citation Longitude, $9,993.
5. Heavy Jets
Heavy jets are private airplanes classified as "kingsize" and can accommodate from 12 to 14 people. They have a flying time range of 10 to 12 hours, which permits transcontinental flights to be completed without stopping for fuel.
Why Choose a Heavy Jet?
Heavy jets are ideal for passengers who travel in big groups, who need to fly globally non-stop, or who just want the best in comfort and speed.
Our Recommendation: Legacy 600
The Legacy 600 is a long-range jet with 3,429 nautical miles. It's normally outfitted with three cabin zones and provides unmatched comfort and luxury.
Specifications:
Average passengers: 10 – 16 

Average speed: 510 – 530 mph 

Average range: 4000 – 6000 miles 

Average flight time:12 hours 

Average baggage capacity: 127ft3 – 240ft3.
Other types of jets in this category are Challenger, Falcon, Global, and Gulfstream.
The price in this category ranges from the lowest for Challenger600, $10,991, to the highest for Global7500, $17,786.
How Are the Jets Acquired?
OneFlight is a broker/travel agency that obtains planes from third-party charter companies. All operators must either meet or surpass ONEflight safety criteria, have Argus Gold, Platinum, or Wyvern Wingman certifications, or be IS-BAO Stage 2 certified.
How Does ONEflight International Protect Your Personal Information?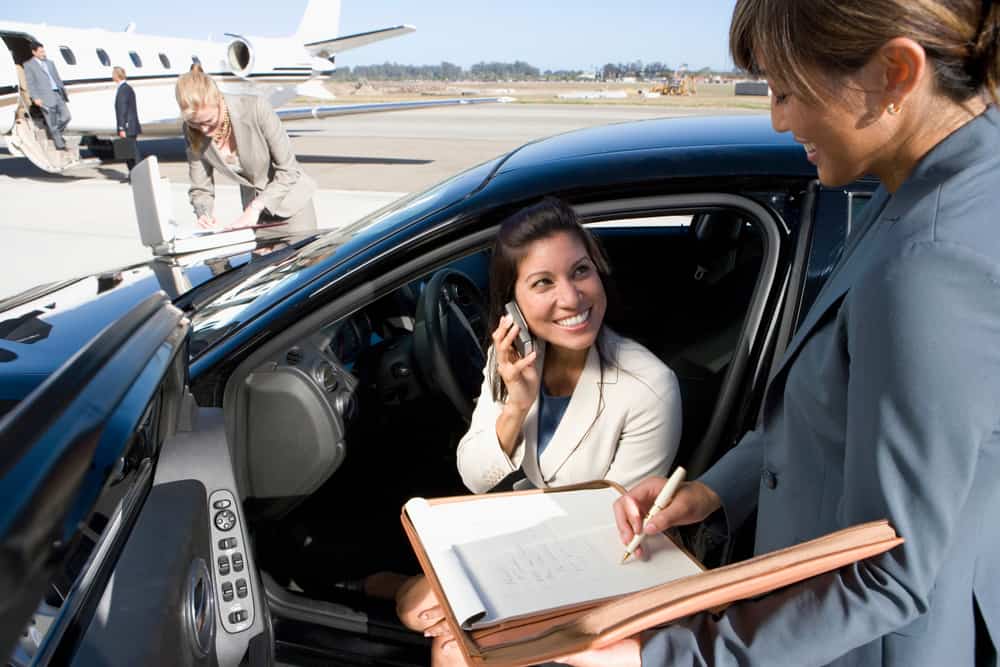 Safety ONEflight International's Standards 
The company's top priority is to keep its passengers safe, which is why each flight is organized with Federal Aviation Regulation Part 135. All ONEflight air carriers are certified and fulfill all FAA safety regulations as well as the company's safety, health, and operating requirements.
ONEflight is ARG/US Certified (the Air Charter Association's only fully authorized accreditation) and received its WYVERN Certification in 2021.
These certificates, when combined, demonstrate ONEflight's commitment to safety as the company is the only broker in the world to hold both. ONEflight also undergoes multiple evaluations by experienced third-party flight safety auditors (their policies, operations, protocols, moral and professional standards, principles, regulations, and financial integrity). Prior to every flight, ONEflight implements all safety standards and undertakes a screening check of the plane, including the pilots, using the ARG/US CHEQ System.
Moreover, the company places a high value on protecting your privacy. For this to be achieved, all information on client and charter flight arrangements is kept strictly secret. 
Assistance Before, Throughout, and After the Flight
Your flight coordinator can guide you through all phases of your route planning. Their Concierge team will contact you immediately after your reservation to arrange catering and transport requirements. Before, during, and after your trip, the Flight Operations team will track your aircraft and offer extra support as required. The Customer Service and Flight Operations teams are available 24 hours a day, seven days a week. They will answer any issues you may have and guarantee that your travel runs smoothly.
Services Provided by a Concierge
You are welcome to inform the Concierge Coordinator if any members of your group have food allergies or dietary limitations. The fee of the flight includes a complete dish for each traveler.
The pricing of your trip does not include alcohol. But if you'd like alcohol on the journey, let your Concierge Coordinator know, and they will gladly provide it for you at an extra cost.
In addition to this, the members will receive round-trip executive car service.
Are There Any Dates That Aren't Available?
ONEflight will plan your trip at no additional cost 365 days a year. Flights booked less than ten hours in advance are not instantly guaranteed and may incur extra fees.
Kurt Russell, the Best-Known ONEflight International Member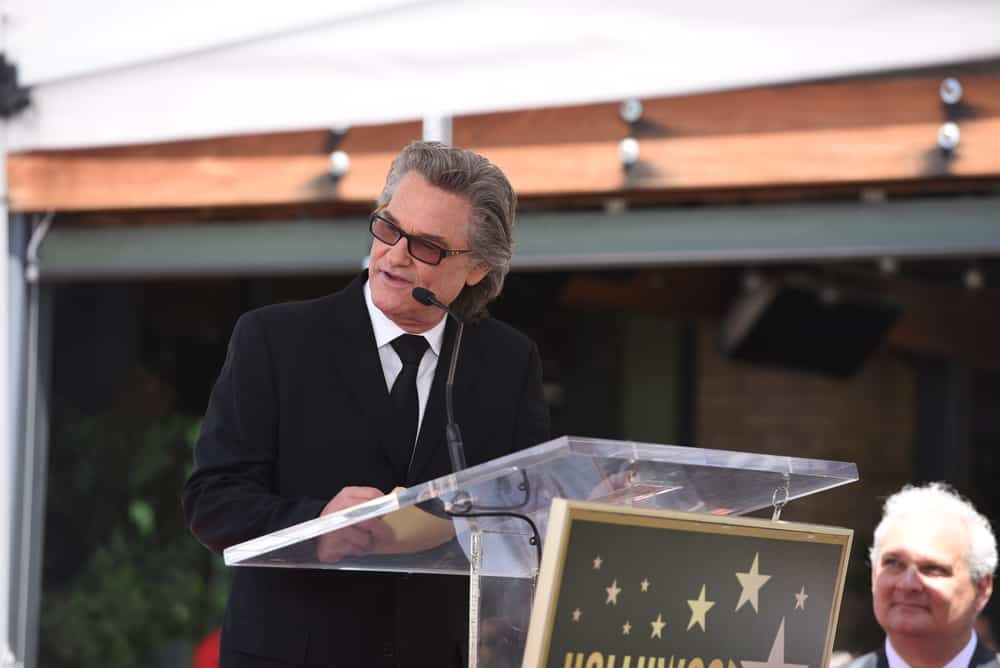 Kurt Russell, a Hollywood legend, businessman, and aviation enthusiast is a paying member and a great admirer of ONEflight International.
Like many of us, Russell travels for a variety of reasons, both professional and personal. He realized it didn't make sense to own a jet when his desire for private flights began to vary years ago. Russell claims he chose OneFlight for a variety of reasons, like the fact that membership covers ground transportation, removing one more concern off his plate. He applauds the company's sales crew and CEO Ferren Rajput for being both competent and accessible.
Robert Herjavec Joins the Company as a Brand Ambassador
ONEflight International debuted its first video campaign in 2019, which stars Robert Herjavec. 
Herjavec, a business leader in North America, is a part of the brand's marketing efforts, promoting the company's one-stop-shop approach to the private jet business, the Book a Jet (BAJ) program.
Conclusion
ONEflight International has changed the elite private jet travel sector ever since its inception. Through its unique online Book a Jet platform, it's the fastest-growing industry leader in designing and executing technical solutions for private air travel. ONEflight members can browse and instantly arrange a private plane from a fleet of aircraft and excellent customer support from booking to departure, thanks to ONEflight's collaboration with approximately 500 world-class aircraft charter operators and a global network of 5,000 private planes.