Silverhawk Aviation is a private charter company that started in 1991 as a single-aircraft charter service out of Seward, Nebraska.
In addition to traditional charter flights, Silverhawk Aviation offers a wide range of services, including flight instruction, aircraft maintenance, avionics installation, and line services. Let's see how the company came to be and what they offer in more detail.
About the Company
Founded in 1990 as a Cessna 414 charter service out of Seward, Nebraska, Silverhawk Aviation has been operating ever since. Through the 1990s, the charter business expanded to include 15 aircraft and over 20 pilots, one of which flew a fixed-wing air ambulance.
The company relocated to Lincoln in 1995 and successfully expanded its services to offer aircraft maintenance support and an FBO that provides a wide range of services, including aviation fueling, aircraft upkeep and rentals, equipment management, and a pilot school.
Dan Hinnah, the current general manager of Silverhawk Aviation, has been interested in aviation for many years. After retiring from a managerial position in the pharmaceutical sector in 1990, he took a job at Silverhawk Aviation as a part-time charter pilot.
In 2006, Silverhawk's owner sold the company to Hinnah and two of his friends, John Gillum and Ken Hiegel, and they've been running it ever since.
Aircraft Maintenance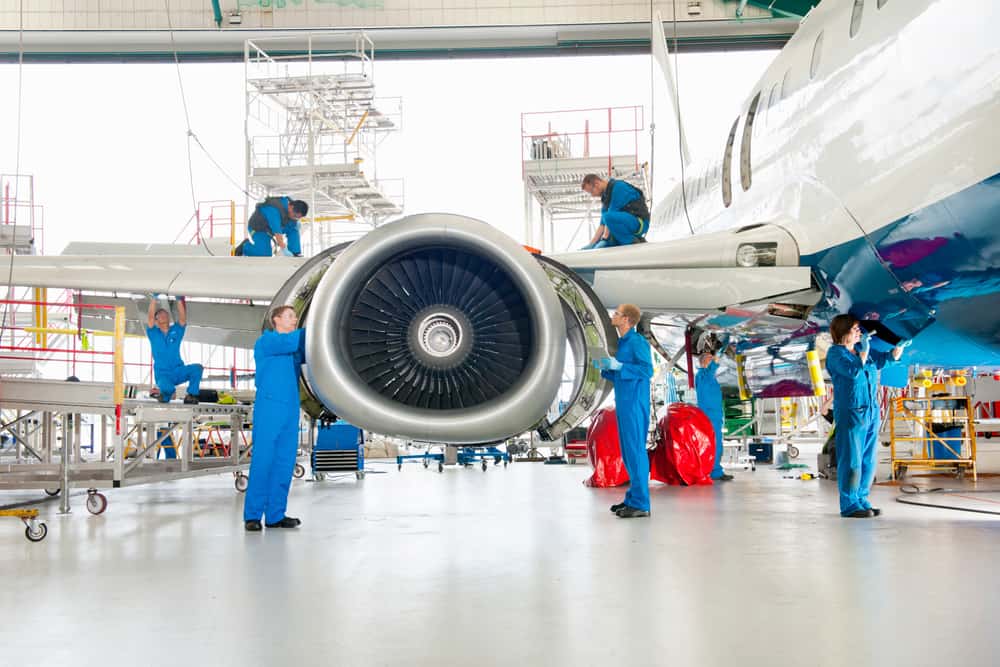 Maintenance and avionics take up 30,000 square feet of Silverhawk Aviation's 40,000 square-foot facilities. Separate from the main structure is a 15,000 square feet hangar for their aircraft.
The company is now a service facility for Cessna, Cirrus, Mooney, and Pratt & Whitney Canada and the maintenance department employs 45 people, 10 of whom are technicians. The maintenance team has considerable expertise servicing King Airs ranging from the Model 90 to the Model 350, in addition to the 500, 501, 550, and 525 Citation models.
In addition to being a supplier and installer of Garmin, Honeywell, Sandel, and Goodrich instruments, Silverhawk is also a Garmin, Honeywell, and S-Tec-approved dealer.
In 2008, Silverhawk partnered with Hillaero Modification Center to provide a variety of interior and external modification services, including new flooring, outside paint, aero med conversions, cabinets, and ice shield boots.
Aircraft Management
Silverhawk Aviation offers aircraft management services to aircraft owners who don't want to deal with the hassles and costs of maintaining an aircraft.
Some of the advantages of using Silverhawk Aviation aircraft management solutions are:
Monthly statement
Access to all aircraft in the fleet
Gold safety ratings from both Wyvern and ARG/US
Regional administration
Local staff members
Company Card Program
Jet Card purchases by new customers are now on hold at Silverhawk Aviation. The company puts jet card sales on hold periodically to avoid overstretching its crews and aircraft and to be able to fully dedicate to their existing fractional and Jet Card clients.
According to the company website, they have seven planes waiting for FAA certification and are employing 20 more pilots this year to meet the growing demand for private charters. Because of this expansion, they expect to have a small number of Jet Cards available in September, 2022. Just beware that Silverhawk keeps a queue for those who want first dibs on Jet Cards when they become available.
By joining Silverhawk Aviations' waitlist, customers get to be first in line to become members and get to lock in the current Jet Card prices. To be included on the waiting list, a $2,500 deposit is necessary, which is fully refundable if the client no longer needs/wants to secure a spot on the waitlist.
On-Demand Charter and Empty Leg Flights
Silverhawk Aviation offers on-demand charter flights in Cessna Citation jets and King Air turboprops. The price for these flights is standard.
That being said, booking a one-way charter flight results in an empty-leg flight – the jet is flying without passengers to the next stop. Silverhawk clients can save money on airfare by taking advantage of the empty-leg flights, and have the option to sign up for notifications for their preferred destination(s).
The Fleet
Fractional owners, jet cardholders, and charter clients can choose from a wide range of services and amenities available onboard Silverhawk Aviations' aircraft.
Let's take a closer look at the company's aircraft fleet.
1. Turboprops
Single- and twin-engine turboprop aircraft rely on gas turbines to turn their propellers. These aircraft are more budget-friendly than private jets and ideal for trips up to 1,000 nm. A typical turboprop plane can carry eight passengers.
Our Recommendation: King Air C90
King Air C90 aircraft debuted in 1971, and has a wingspan of around 50 feet 3 inches.
Specifications and amenities:
Seats: 5;
Total length: 35 ft 5 in;
Height: 14 ft 7 in;
Cabin length: 12 ft 8 in;
Cabin height: 4 ft 8 in;
Cabin width: 4 ft 8in;
Flight range: 1,120 miles;
Cruising speed: 280 mph;
Refreshment center with snacks and beverages;
Lavatory with curtain.
King Air 90 is the only turboprop in the Silverhawk Aviation aircraft catalog.
2. Light Private Jets
A typical light jet's range is between 1,500 and 2,500 nautical miles. These planes can carry up to 7 passengers and feature reclining seats, a compact galley, and belted bathroom (lav seat). Light jets can easily access remote islands or mountainous regions without airports.
Our Recommendation: Cessna Citation Encore
Another one of Cessna's fantastic private jets, the Citation Encore is dubbed the "Encore" of the company's immensely popular Citation Ultra. The Encore is a very adaptable aircraft that can travel great distances, take off and land on relatively small runways, and carry significant cargo. Its flawless flying performance, comfortable interior, and minimal operating expenses make it a popular option.
Specifications and amenities:
Seats: 9;
Exterior height: 15 ft;
Total length: 48 ft 11 in;
Wing span: 52 ft 2 in;
External baggage space: 43 cu ft;
Internal baggage space: 28 cu ft;
Max flight range: 1736 nm;
Max cruise speed: 430 kts;
New custom paint and interior;
Wi-Fi equipped;
USB charging ports and outlets;
Enclosed lavatory;
Leather seat;
Air-conditioned cabin;
Crew: 2.
Cessna Citation Ultra and Cessna Citation V are the only light jets available in the Silverhawk Aviation aircraft catalog besides our recommended model Cessna Citation Encore.
3. Midsize Private Jets
A midsize jet's typical nonstop flight time is four to five hours. Some medium-sized aircraft are able to fly throughout the nation without refueling, while others may require a pit stop. There is usually comfortable seating for seven to nine passengers, with options for rotation and reclining.
Our Recommendation: Cessna Citation Sovereign+
American manufacturer Cessna created the Citation Sovereign (also known as the Cessna Model 680 Sovereign) as a midsize business jet. The Citation Sovereign+, comes with upgraded avionics and boasts improved climb performance.
Specifications and amenities:
Seats: 9;
Exterior length: 63 ft 6 in;
Exterior height: 20 ft 4 in;
Wingspan: 72 ft 4 in;
Cabin width: 5 ft 6 in;
Cabin height: 5 ft 8 in;
Cabin length: 25 ft 3 in;
Internal baggage: 35 cu ft;
External baggage: 100 cu ft;
Flight range: 3,000+ miles;
Max cruise speed: 459 kts;
Wi-Fi equipped;
Stand-up cabin;
Mid-cabin club with tables;
Air-conditioned cabin;
Leather seats;
Fully stocked galley and bar;
Enclosed lavatory;
Crew: 2.
Cessna Citation Excel is the only midsize jet available in the Silverhawk Aviation aircraft catalog besides our recommended model Cessna Citation Sovereign+.
Company Safety Policy and Standards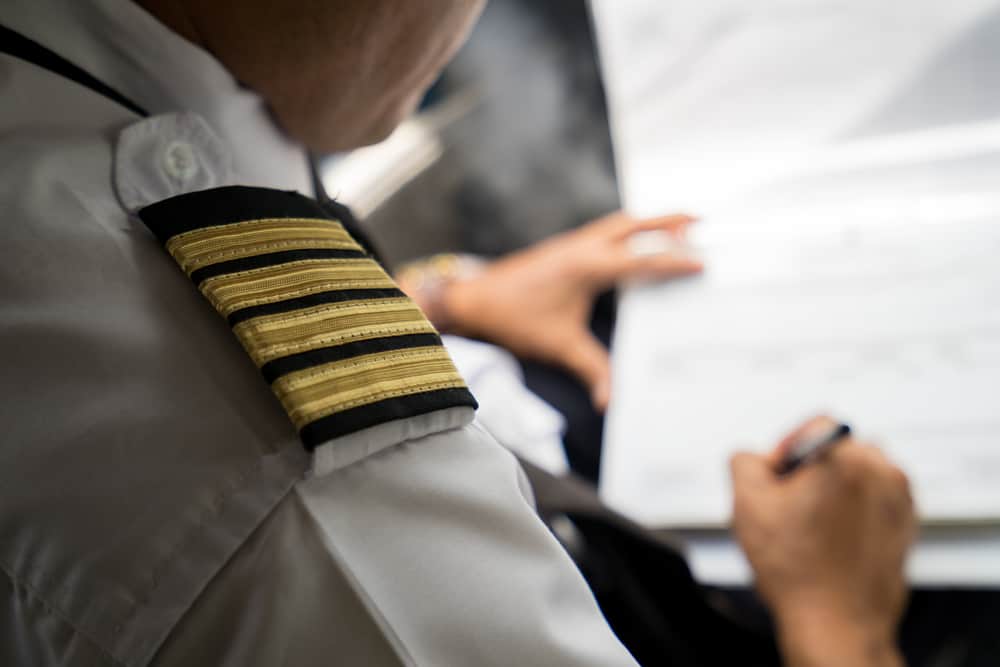 The Silverhawk captains get yearly training at FlightSafety for each aircraft they fly, with extra training every six months. As far as training companies go, FlightSafety has a stellar reputation.
All regular and emergency procedures are covered in depth during the multiple hours of simulator training and flying testing.
Silverhawk is part of the Air Charter Safety Foundation, which aids those in the charter and fractional ownership industry by disseminating the latest safety information, facilitating risk management programs, and consistently advocating for improved government regulation.
Moreover, Silverhawk is one of the few charter companies that has been recognized with a Gold Grading from the ARG/US (Aviation Research Group / United States) rating system.
Partnerships
Silverhawk Aviation is a member of the Paragon Network, an exclusive group of privately owned fixed-base operators (FBOs) serving the global aviation community. Before an FBO can become a part of The Paragon Network, it must first pass a thorough audit conducted by Paragon Aviation Group, which checks every aspect of the facility and the services provided. In order to maintain membership, each FBO must adhere to a set of fundamental requirements established by strategic consensus.
Conclusion
In 1991, Silverhawk began operations in Seward, Nebraska, with a single aircraft and a single pilot. Now, Silverhawk provides Phillips 66 pre-blended jet fuel at Lincoln Municipal Airport (KLNK), and operates a thriving charter business with a fleet of 14 turboprop and light planes. Moreover, Silverhawk Aviation is an FAA-approved maintenance facility for scheduled maintenance, repairs, and upgrades, making it a one-stop shop for all things related to private charters and ownership.