Founded in 1961, Air Partner, Inc has a long aviation story. It began as a school for military pilots, then transitioned to commercial flying, and has now grown into a global aviation services organization. The company now delivers jet charter and aviation security and stability solutions to a broad client base.
In 2022, Air Partner was acquired by Wheels Up and continues to operate with the same ideals and service principles that have distinguished it for over six decades.
Company History
In 1961, Tony Mack Senior founded Airways Training as a flying school specializing in transferring military pilots to passenger planes. The company started offering private air charter services in the 80s and has been active in the industry ever since.
In 1999, the company was renamed Air Partner, and in 2015 acquired Cabot Aviation and Baines Simmons, as well as Clockwork Research and SafeSkys the following year.
Later on, the company continued to expand and in 2019 purchased Redline, while in 2021 it acquired CHS Engineering Ltd's assets and Kenyon International Emergency Services Inc.
And a little while ago, in 2022, Air Partner was acquired by Wheels Up.
Air Partner now has 18 facilities on four continents, including its headquarters at Gatwick Airport in the United Kingdom. The company employs roughly 450 people worldwide and is open 24 hours a day, seven days a week.
Charter Services
Air Partner offers a wide range of specialized services for all types of aircraft charters. They provide skilled and dependable charter services to governments, monarchs, multinational organizations, and people all across the world. No matter how difficult or challenging your itinerary might be, Air Partner, Inc has a devoted staff who can pull it off seamlessly.
Group Charter
Do you need help arranging group charter flights for an upcoming event? Air Partner, Inc offers group charter flying options to help make your event a success, regardless of the occasion, region, or the number of guests/passengers.
With their customization abilities, you can make a lasting impression on your passengers during your journey. They can even customize the outside of the airplane or the headrest coverings to your taste – the options are endless.
When it comes to the food, you have complete control over what you and your passengers eat during your journey. They collaborate with you to create a unique meal for your visitors, taking into account any particular dietary need.
What's more, you will get access to private terminals and lounges worldwide, allowing you to entertain your guests before flying. They can assist with check-in, baggage, and pre-flight refreshments for more significant gatherings.
Freight or Cargo Services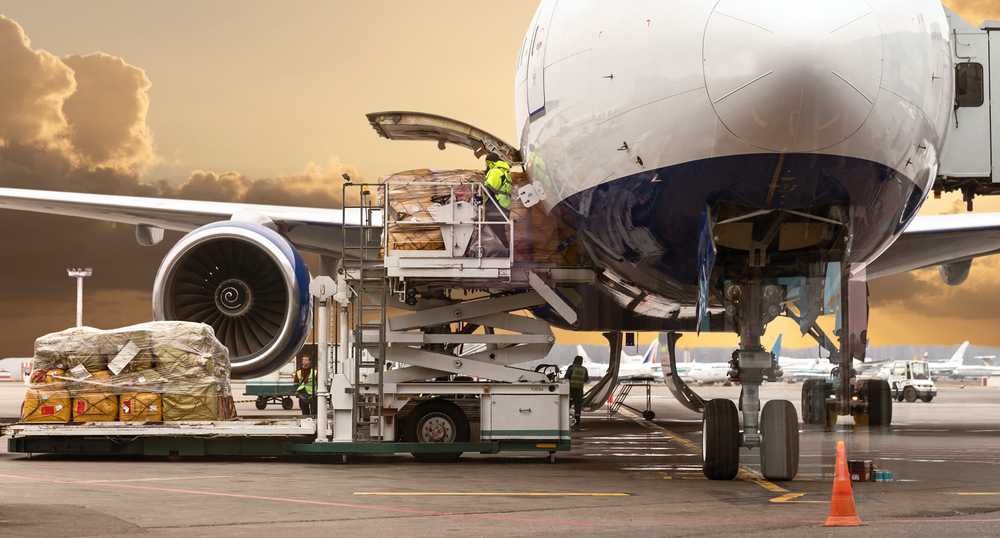 Are you looking for an aircraft company that can provide competitive and innovative solutions for all kinds of cargo projects? Air Partner, Inc has a variety of aircraft accessible, whether you need a tiny jet to transport urgent freight or a large plane that can carry and deliver massive cargo safely.
They offer the following cargo transportation services across the world, 24 hours a day, seven days a week:
Heavy and oversized cargo – a wide selection of customized freight charters for transportation of big and outsized goods;
Humanitarian aid – assistance with shipping options for governments, nongovernmental or humanitarian organizations all across the world;
Transport of dangerous goods – in order to guarantee safe and timely delivery, risky and hazardous commodities are handled with care and competence in accordance with strict standards, including temperature requirements and safety limitations;
Transport of valuables – for any valuable shipment you have, they guarantee that your important shipments arrive securely and on time;
Sport and entertainment cargo – secure and timely transportation of materials and equipment for concerts, shows, movie sets, and sporting events;
Animal transportation – safe and secure flying solutions for all animal types;
Time-sensitive goods – if the timing is vital for your cargo, you can charter a jet or choose an inflight courier;
Automotive – quick transportation of automotive parts;
Government – army transportation, diplomatic tours, election campaigns, emergency evacuation;
Energy – oil, gas, coal, and renewable energy can be delivered to even the most remote areas;
Aircraft on ground (AOG) – major carriers, international airlines, private jet operators, and leasing companies all over the world rely on them for AOG transportation solutions.
Private Jet Charter
The Leasing section provides a wide range of specialized services for all types of aircraft charters.
The On-Demand private jet service allows you to select your aircraft on your schedule. You don't need to prepay; you can pay as you go and choose from over 7,000 private planes.
There is no need to make a deposit, pay a membership fee, or make a long-term commitment. Back-up plans are always available if your preferred jet isn't available.
On-Demand Plus offers updated aircraft and prices in real-time, but with a faster and more efficient booking procedure and a flexible cancellation policy. You can deposit money into your account and use it for chartering or other services. Back-up plans are always available, making this an ideal option for companies.
Air Partner Jet Card
The Air Partner private jet membership program is both flexible and affordable. Their JetCard offers a series of advantages for frequent travelers that are beneficial to both parties. They provide constant availability, set prices, and customized and unique service.
One of the advantages of using the Air Partner Jet Card is the guaranteed availability of your jet – within one day and with no hidden charges, only an hourly price.
There are no restrictions on how many people can utilize the jet card.
International coverage is available 24 hours a day, seven days a week.
On eligible round trips, you'll get a 15% savings.
There are no fees if you cancel your flight 24 hours before departure, and you can also alter your preferred cabin size.
In Europe, there are no peak-day surcharges, and your account balance is fully refundable.
The rates are locked in on your card, and there are no yearly fluctuations.
Flight hours purchased do not have an expiration date.
You can put your funds towards a chauffeur and other charter amenities.
Aircraft Sales and Leasing
Air Partner, Inc offers assistance for purchasing aircraft and helps airline companies, banks, rental companies, and other jet owners market, sell, or rent all jet types.
The experts will handle the acquisition of your plane, guiding and leading you through all the processes. They can also advertise your plane to a large network of owners, airlines, and rental companies, using their broad connections on a global market.
The Fleet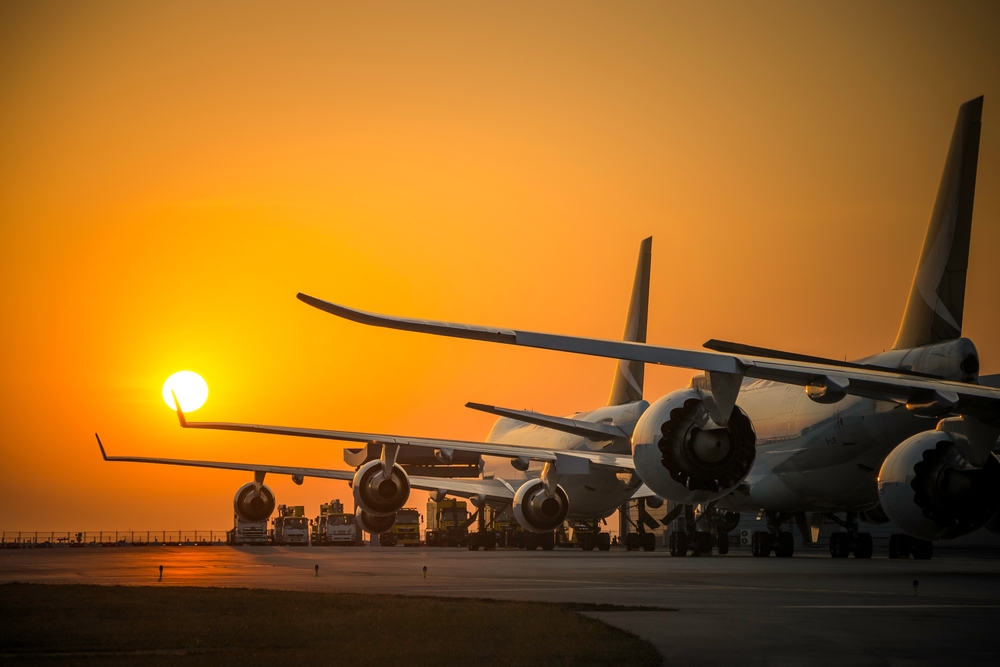 Air Partner, Inc offers a wide range of jets of all sizes for your journeys. Let's review the main categories of jets and some of our favorite options for your convenience.
1. Light and Very Light Private Jets
Light jets are one of the most desirable private jet options. They are powered by twin engines and have a range of 2,000 miles. They are extremely fast, reaching speeds of over 600 miles per hour. These planes are great for regional flights, allowing you to get to your destination quickly.
Our Recommendation: The Honda Jet
With engines situated on the upper surface of the wing instead of the body, the HondaJet has a new and appealing style. A lower engine vibration results in a smooth ride with faster speed. Passengers will appreciate the restroom and the log cabin that provides greater headroom than comparable jets in its category.
Specifications:
Passengers:4;
Cabin length: 12 ft 1 in;
Lavatory;
Engines: 2;
Crew: 2;
Luggage capacity: 4 medium cases.
Air Partner offers four very light jets on their website: Cessna Citation Mustang, Embraer Phenom 100, Cessna Citation M2, and our recommended model HondaJet.
You can look at what they have on offer by following this link and refining your search by choosing piston propellers as your aircraft type or turboprops.
2. Midsize and Super-Midsize Private Jets
Midsize jets generally come with a semi-enclosed or fully-enclosed restroom, which is a pleasant bonus for lengthy flights, as well as innovative features and a flight attendant.
Midsize and super-midsize jets can accommodate around 10 passengers on nonstop cross-country trips. They have a longer range and more cabin room, making them the perfect solution for passengers looking for aircraft with an expanded range and more room.
Our Recommendation: The Cessna Citation Longitude
The Cessna's newest jet, the Citation Longitude, has the same structure as the Latitude but comes with a larger cabin, a redesigned wing and tail, and it can fly up to eight hours without fuel breaks. The cabin features smooth flooring, legroom, and a contemporary style.
Specifications:
Passengers: 8 – 9;
Cabin length: 25 ft 2 in;
One lavatory;
Engines: 2;
Crew: 2 – 3 ;
Luggage capacity: 12 medium cases.
Air Partner offers more than five midsize jets, such as Embraer Legacy 450, Cessna Citation Latitude, or Embraer Praetor 500, and around ten super-midsize planes, such as Hawker 4000, Cessna Citation X, or Gulfstream G200.
You can look at what they have on offer by following this link by refining your search and choosing midsize jets as your aircraft type.
3. Large Private Jets
Large jets are often known as luxury private planes. These are wide-body planes with roomy cabins, so you won't ever feel crowded, even if you're traveling with a large party. For passengers who want a compact place to work while in the air, heavy jets can provide a number of seat combinations along with office options. Sleeping beds, culinary galleys, private bathrooms, and entertainment systems are available on certain large jets.
Our Recommendation: Bombardier Challenger 650
This jet is the newest generation of the world's biggest family of heavy jets, with roots dating to the early 80s when Challenger 600 was launched. The Challenger 650 combines spaciousness with an elegant interior and the ability to take you on long-distance journeys.
Specifications:
Passengers: 9 to 12;
Cabin length: 28ft;
One lavatory;
Engines: 2;
Luggage capacity: 15 medium sized bags;
Crew: 3.
Air Partner, Inc offers five types of jets from the large private aircraft class, such as Dassault Falcon 2000 Series, Bombardier Challenger 604, Embraer Legacy 600, Gulfstream G450, and our recommended Challenger 650.
You can look at what they have on offer by following this link and refining your search by choosing large private jets as your preferred aircraft type.
4. Global Aircraft
Thanks to the subdivided cabin and extensive range, global aircraft are perfect for intercontinental flights and big parties. You'll get an excellent runway performance, ascend rate, and speed.
Our Recommendation: Embraer Lineage 1000
The Embraer Lineage is an amazingly large jet, characterized as a VIP adaptation of a commercial plane, that sits at the pinnacle of the private charter field. The cabin features up to four unique zones, including a lounge, dining area, fully fitted kitchen, a queen-sized bed, and showering area.
Specifications:
Cabin length: 84 ft 3 in;
Passengers: 10 – 19;
Lavatory: 2;
Engines: 2;
Crew: 3 – 5;
Luggage capacity: 30 medium cases.
Air Partner, Inc offers a few global jet models on their websites, such as Dassault Falcon 900 Series, Bombardier Global 6000/7500, or Gulfstream G550/650.
You can look at what they have on offer by following this link and refining your search by choosing global jets as your preferred aircraft type.
Assured Safety and Security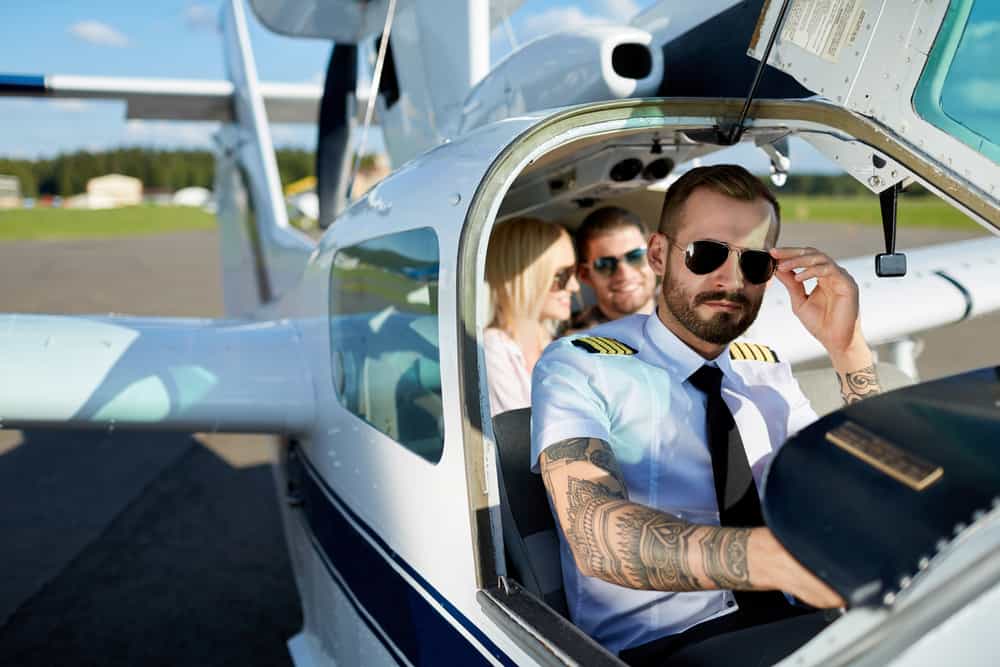 Air Partner Charter services include group charter, private jets, freight, and specialist services. There's also a second division in the company, known as Air Partner Services, that includes Baines Simmons, Redline Assured Security Ltd, Air Partner CHS, and Kenyon International Emergency Services.
Redline Assured Security offers training, quality assurance, consultation, and technology solutions to organizations.
Kenyon International Emergency Services brings proven expertise and competence to every crisis, regardless of its size, scope, or region.
Baines Simmons specializes in airline rules, safety, and safe work practices, and they work with the world's most prestigious civil and military aviation organizations to enhance safety management.
Summary
Air Partner is the first publicly listed air charter firm in the US. The company has decades of experience in the private aviation industry and has sustained financial health through the years. You can rest certain that you, as well as your cargo, are in good hands.
They continue to set a high bar for air safety, and provide a flawless passenger experience. They have a team of professional account managers who will construct a personalized itinerary for you, so if you have any more questions, reach out to their team and they'll be happy to answer them.