"Wheels up" is a term in aviation that refers to an airborne plane (or helicopter) that has lifted up its wheels from the runway. The phrase has subsequently become a standardized manner of indicating a successful takeoff and rise of an aircraft. It's a term that brings movement, speed, and being on the go to mind, and Wheels Up, a private jet charter company, has proven worthy of its name. 
Three New York-based entrepreneurs created the company in 2013. Their initial purpose was, and continues to be to redefine private aviation through a "revolutionary new business model that offers the safest, most consistent, and highest-quality aviation solution." 
Kenny Dichter Makes an Impact on Company History
To better explain Wheels Up's history, we must take a closer look at Mr. Kenny Dichter, its creator and a pioneer in the field of private aviation.
In 2001, Kenny Dichter co-founded Marquis Jet, the first fractional card private jet program in the world. By 2007, the company grew significantly – it acquired around 4,000 clients and made over $700 million per year.  Following the enormous success, in 2010 Marquis Jet was purchased by Warren Buffet's Berkshire Hathaway subsidiary firm, NetJets. NetJets' fractional ownership business model was supported by Marquis Jets' unique and flexible "jet card" strategy, creating a one-of-a-kind merge. 
After taking a break from the aviation bussiness, K. Dichter made a comeback in 2013, and together with entrepreneurs Bill Allard, Jim Pyne, and Justin Firestone he established Wheels Up. 
Wheels Up's business plan was based on a membership / on-demand sales model, supplying semi-commercial services to affect and create new markets and experienced significant growth in less than a decade since its debut. Within a year of its founding, the firm had a huge success with over 1,000 members and approximately 40 aircraft. By 2019, Wheels Up grew to have over 5,000 members (both individual and corporate) and around 100 planes.
Thanks to Dichter's entrepreneurship skills, Wheels Up continues to thrive by defying industry standards and unveiling a new flight-sharing membership service – Wheels Up Connect. 
Wheels up Private Jet Memberships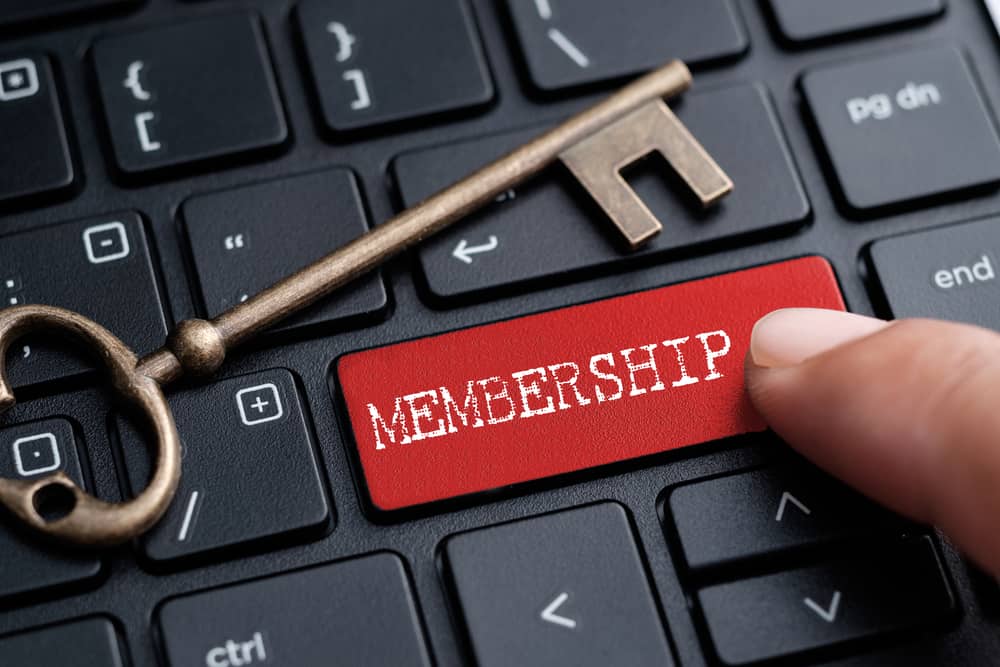 The company's beginnings are as a membership-only concept with an exclusive fleet of Beech King Air 350i aircraft. The company has significantly grown since, and now offers one of the largest aircraft fleet which they own or manage.
Members may pick from over 1,400 planes from many jet types and all kinds of jet sizes, including light, midsize, super-midsize, and large jets, and have access to: 
Shuttle flights;

Shared flights;

Empty-leg flights;

Hot flights; 

Earning additional SkyMiles;

The Community (a forum for the members);

Premium pricing.
In addition to its membership program, Wheels Up also helps with: 
Complete aircraft sales and advice services.
Depending on the memberships plan (we'll go through them next), there are some restrictions and benefits when it comes to flying:
A waiting period of 90 days for a jet, for new members who invest less than $100,000 due to a spike in new subscriptions. This means that they can book a flight with a 91 days notice.

For members who make an investment of minimum $200,000 the ability to book a jet is immediate. They can fly private as soon as they deposit, but their travel days are limited for non-peak travel days only. 

Core members with a deposit of $400,000 or more can book a flight and travel right away. 

Non-members are now granted access to the company's mobile app (since 2021). This means that you don't have to be a member to book a charter, but the prices might vary. 
Can You Book a Flight if You're a Non-Member?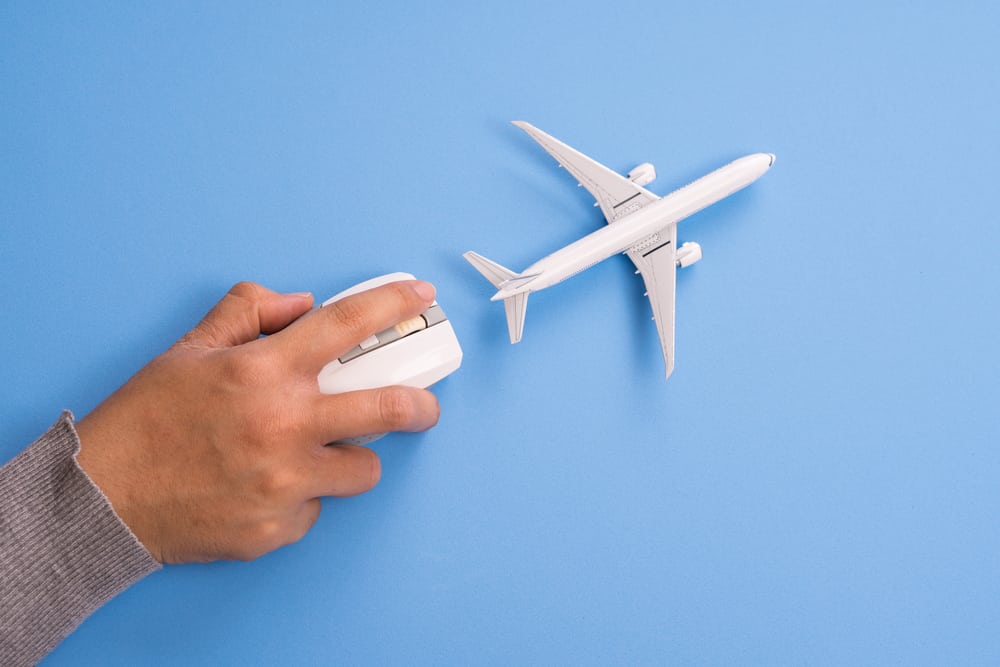 Good news – being a member is not a requirement if you want to schedule a flight with Wheels Up. There is a Wheels Up smartphone app that allows everyone to book a charter on demand. That being said, non-members' flights are not fixed as they are for the Wheels Up members. The cost of a flight varies and is affected by many factors, including: 
What kind of jet you choose for your itinerary; 

The date of your travel; 

The departure time.
You will also find that perks that apply for members do not apply for non-members, such as:
Additional transaction costs may occur for non-members that don't apply for members;. 

Aircraft availability for non-members is not the same as for members;

Non-members don't have access to services, like shared flights, for example.
What Can I Do with the Wheels up App?
As we've mentioned earlier, Wheels Up has an app that allows everyone to book a charter on demand. While using the Wheels Up app, you can do the following:
Book trips; 

Get an estimate on flight times;

See and join shared flights; 

Select hot flights and shuttle flights; 

Register for wheels down events;

Book hot nights;

Manage your account.
Members also get access to the Wheels Up's members-only community forum. This forum is a great place for beginners as more experienced fliers share tips and advice, and also a great place for you to create your shared charter and save up to 50% of the cost. The price is split evenly among the members that will participate in the shared flight, but you can always negotiate another cost-sharing agreement through the forum.
With that said, let's go over Wheels Up's membership plans.
Connect Membership
Wheels Up's entry-level membership is known as Connect. When you become a member, your first investment will cost you a little less than $3,000 and around $2,500 for subsequent renewals. It's perfect for you if you wish to fly private without making a significant investment. Also, you will be able to take advantage of Wheels Up's most popular services, such as reserving empty leg trips (fly low cost on a jet that's returning to its departure point) and you can use the option of sharing flights (you can sell seats for a destination of your choosing, lowering your expense). With one account you can have two lead passengers, making it perfect for couples, and you can bring additional people as passengers (following the jets' capacity), as long as one of you is on board.
When using the Connect membership, you will be granted access to 3-5 hot flights each year. This means that four times in one year you can reserve an empty-leg flight for a very symbolic price of just around $300 – and have the whole jet for yourself. Sounds like a hot deal to me! 
What Are Hot Nights and Hot Flights Exactly?
A Hot Flight is a one-way flight on an empty jet, also known as "empty-leg" flight. This happens when the company has to reposition an aircraft from one airport to another in order to pick up passengers for a flight. You can track these flights on the Wheels Up App every day, and as a Connect Member, you can book up to 3-5 hot flights yearly. 
Then there's another option called Hot Nights that allows you to enjoy luxurious getaways for just a fraction of the cost. This is powered by Wheels Up's partner Inspirato and works the same way as hot flights, so all you need to do is track the Wheels Up app and you will get a new list of hotel availability and prices that are very tempting.
The new members of the Connect membership have a restriction of 90 days before booking a jet, after making their initial investment. This company policy is due because there are some ongoing supply and demand concerns, and members are their priority. All additional perks that come with the membership are immediately available upon joining, as well as access to some premium events that you can check on their website.
What Is the Founders Card and What Are the Benefits?
A free, complimentary 12-month Founders Card membership is provided to Connect members (which usually costs around $600). The card opens up a lot of other perks, and as a Wheels Up Connect member, you will have access to: 
All of the retail, leisure, and accommodation perks; 

Reduced prices and upgrades at top hotels, resorts, and gyms; 

Savings on a variety of airlines and getting hotel elite status;

Discounts on various superb personal business items from many leading companies. 
There are also non-flying related privileges for all of the Wheels Up members, that include:
Access to Wheels Up events ( Art Basel in Miami, for example, or Super Saturday Tailgate);

Booking Inspirato Hot Nights.
Core Membership
If you regularly fly privately, the Core membership might be suitable for you. The first, initial year will empty your pockets for roughly $17,000, but the second year will cost you way less – around $8,000.
As a member, you will be allowed to have as many as four lead passengers – all included within the price of this membership. Each of the members can fly separately (or together) with their own company onboard. 
As a member, you will get access to membership services 24 hours a day, 7 days a week, including staff and a dedicated account manager. You will also have assured access to all King Air aircraft, with as little as one day's notice. You have the freedom of choosing the jet of your desires, depending on the destination and number of passengers. 
One other advantage in addition to the ones mentioned above is that you will only pay sealed hourly rates. Here is a listing of the approximate hourly rates for Core members only:
$5,000 per hour for a King Air 350i;

$6,500 per hour for a light jet;

$7,800 per hour for a midsize jet;

$9,200 per hour for a super-midsize jet;

$13,000 per hour for a large jet.
There is always an option for you to get the Fund Program, which will make the above rates even lower.
Also, extra expenses such as fuel fees or de-icing fees may occur. Wheels Up does not charge fees for repositioning the jet.
The following rules apply to Core members:
New Core members that invest less than $100,000 must pass a restriction of 90 days before flying, unless it's a shared flight or a hot flight.

Members who invest $200,000 or more are eligible to fly instantly, but only on non-peak days. 

Members who invest $400,000 or more are eligible to fly immediately after the investment. 

Core members get extra lifestyle perks, such as the whole Wheels Down perk package (valued at least $35,000).
Business Membership
If you are looking for a Business membership, Wheels Up can tailor you a specific one that you can use for scheduling private transport for your company. It costs less than $30,000 for the initial year and less than $15,000 each year after that. With the Business pack, you will get as many as six lead/main passengers included in your membership.
Apart from the increased number of allowed lead passengers, all of the other perks are essentially the same as those of the other memberships mentioned above. Additional advantages, such as guaranteed one-category jet upgrades, are also available depending on availability.
With a Business membership, you can pay on the spot, and to lock in lower prices and fewer billable flying hours, you should get a Fund Program.
Delta Partnership 
Since its acquisition, Wheels Up maintained a tight relationship with Delta Private Jets, and here are some of the perks that you will get from their partnership: 
Fast-tracking Delta Medallion status; 

Earning extra SkyMiles. 

Delta Gold, Platinum, or top-tier Diamond Medallion status; 

An option to transfer your miles to others, depending on how much you spend.
Moreover, Delta passengers will soon use their SkyMiles to book flights with Wheels Up.
All Wheels Up members who pay their registration fee gain Delta reward miles. If you are a frequent Delta private jet user, switching your business to Wheels Up can make sense. 
Partnership with American Express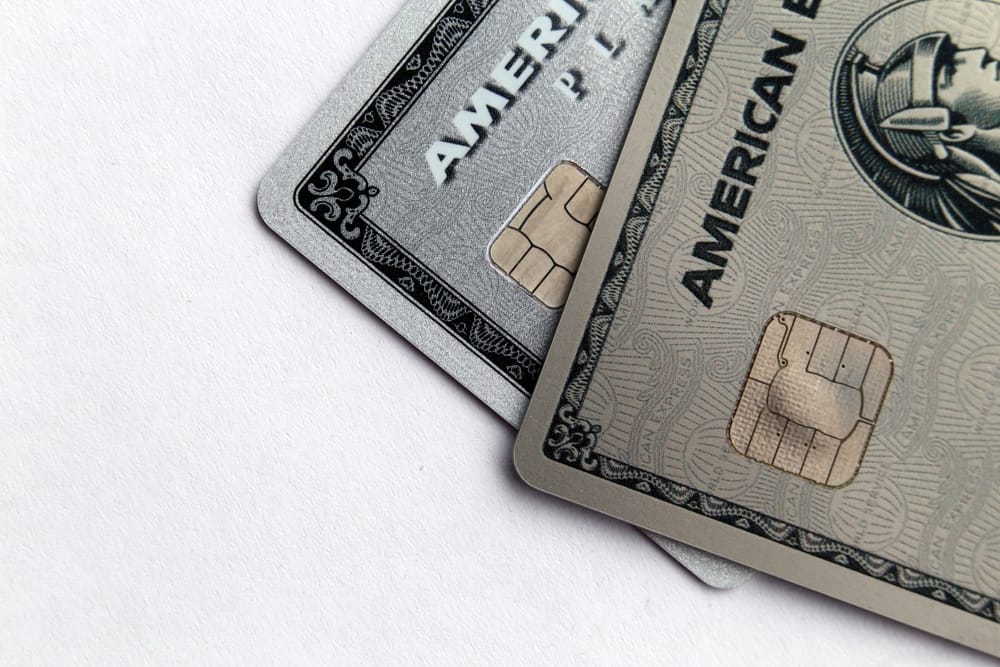 Are you an American Express card user? If yes, then you will be happy to hear that Wheels Up has announced a collaboration with American Express starting from July 2021. 
This partnership allows cardholders of American Express's Platinum Card® to:
Save more than 35% on Wheels Up memberships;

Receive more than a 15% discount during the first year of the Connect membership plan; 

Receive less than 50% discount for the first year of the Core membership plan; 

Depending on the Membership you pick, you'll also get a $450 to more than $1,800 airfare credit.
If you are an Amex Platinum cardholder, you will also get advantages, such as:
You are not required to pay the regular $500 transaction charge for your first flight booked using the app if you're a non-member. 

You will get to fly on a King Air 350i for one journey of your choosing; either one round-trip, or you can choose a one-way trip at a guaranteed (fixed) hourly cost.
If you are a holder of the Centurion Card from American Express, you can enjoy even more considerable savings, such as: 
Invite-only cardholders receive a 35% discount on Connect subscriptions for the first year;

Invite-only cardholders receive a 45% discount on Core memberships;

For two reservations per year on the Marketplace, cardholders are exempt from transaction costs.
Wheels Up is also partnered up with the NFL Players Association, Porsche, American Express, Costco, Landry's, Waldorf Astoria, Inspirato, and others.
Take Part in a Joint Flight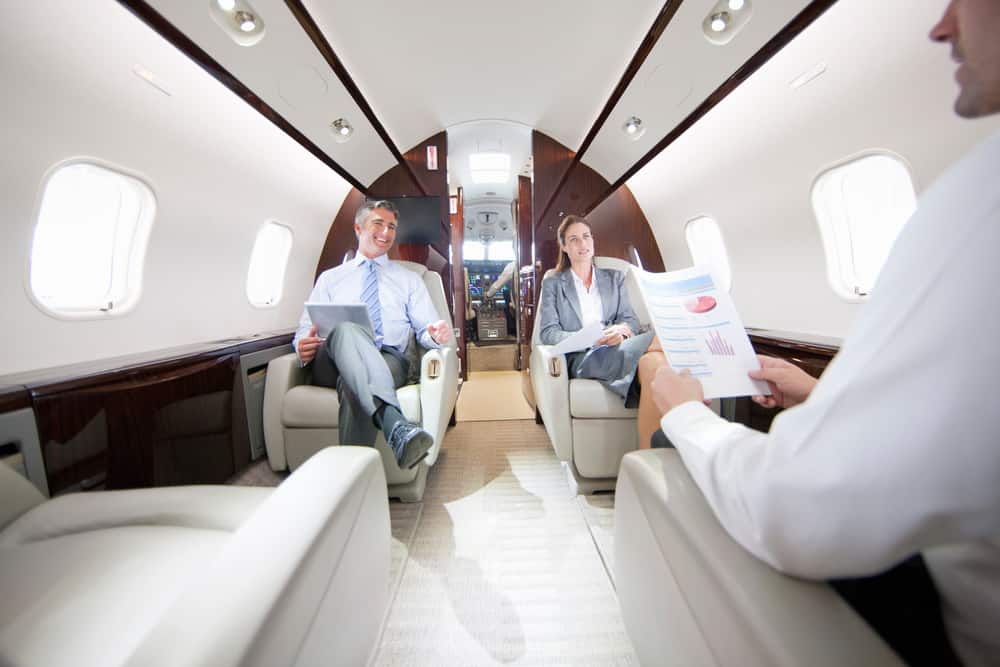 Wheels Up also offer the option for joint flights. Whether you're on a budget or you don't mind sharing a jet with other passengers, you can reach your destination at a fraction of the cost since the expense is distributed among all of the passengers.
Navigating this is simple – all you need is the Wheels Up App. Go to Shared Flights Board to see all the current shared flights offered by the Wheels Up members. Alternatively, you may use The Community's Wheels Up chat option (members-only platform) to work out another cost-sharing agreement with the other members. 
How to Book a Private Flight 
On the Wheels Up App or Membership website, select "Request Flights" and input your flight information, including the departure date, time, airport, number of passengers, and arrival airports. With this one search, you'll be able to compare available aircraft from both the Wheels Up Fleet and their Partner Fleet, as well as real-time dynamic pricing. You may evaluate the various alternatives side by side and book the plane that best suits your budget and travel needs.
Wheels Up provide flights for all point-to-point journeys in North America and Europe and all international trips that begin or stop in the United States.
Wheels Up Member Services will handle your trip from start to finish, monitoring the flight and addressing requests like ground transportation and catering, which are subject to additional charges.
The Fleet of Wheels Up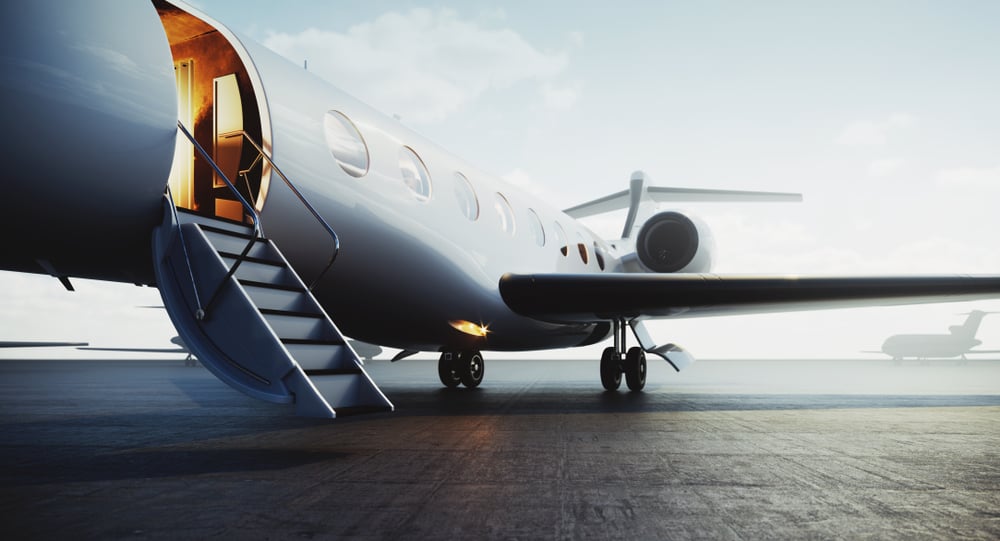 The corporation utilizes aircraft that it owns or manages, plus private jets from verified charter providers. The number of Wheels Up aircraft is roughly: 
170 owned or leased aircraft; 

170 controlled aircraft;

1,200 aircraft under its management.
The company has a guaranteed availability policy, with a few exceptions – depending on the program.
The hourly rate is predetermined. Wheels Up provide regulated hourly fees on its Core and Corporate memberships and strive to offer reduced prices by employing its own and controlled fleet of over 350 planes and an extra safety-vetted fleet of over 1,200 private jets and turboprops.
Private aircraft are available in the light, midsize, super-midsize, large cabin categories, and the turboprop King Air 350i, so let's briefly review them.
1. Turboprop
Turboprops are a cross between jet engines and the piston engine propeller seen on smaller planes. Turboprops may be a little noisier than jets, but they are safer when landing on tiny runways.
Why Choose a Turboprop? 
Turboprop engines are lighter than standard jet engines and can execute more efficient takeoffs, especially on smaller runways. They are not much slower than light jets, especially for routes under 300 miles.
Our recommendation: The King Air 350
The King Air has seen a revival in the last five years as the foundation of the Wheels Up Fleet; it is no longer second-class to jets, thanks to some clever marketing. 
Specifications:
57′ in height;

54′ in width;

19 ft 6 in length;

Seating capacity: up to 11 passengers;

Maximum range: 1,806 nautical miles;

359 mph is the ultimate cruise speed;

55 cubic feet of interior room for luggage;

16 cubic feet of external space for luggage;

A dedicated Jet Card is available.
2. Light Private Jets
If your company consists of 8 or fewer people, and you don't have lots of luggage, feel free to choose a light private jet as your form of transportation. 
Why Choose a Private Light Jet?
Do you need to travel to your destination in a timely and convenient manner? Light jets are often used on journeys that last up to four hours. They can fly without stopping for over 1500 miles continuously. Light jets can comfortably accommodate 6-7 passengers, with a maximum of 9 persons.
Our Recommendation: The Hawker 400XP
The Hawker 400 is a small jet with two engines. The Beech Aircraft Company developed it after being constructed and produced by Mitsubishi. It's a compact aircraft that seats eight travelers in a pressurized cabin and is operated by a two-pilot crew. 
The Hawker 400XP specs are:
Cabin height: 4 ft 10 in;

Cabin width: 4 ft 11 in;

Cabin length: 15 ft 7 in;

A cruise speed of 450 knots; 

A range of 1,180 nautical miles; 

A climb rate of 4,020 feet per minute.
Hawker 400XP is the only light jet Wheels Up offers, counting 28 such jets.
3. Midsize Private Jets
Midsize aircraft are suited for trips requiring more space and range – making them ideal for longer journeys and larger groups. 
Why Choose a Midsize Private Jet?
Midsize private jets are perfect for you if you are looking for more extensive seating, headspace, and spaciousness than light planes. 
Our Recommendation: The Citation Excel/XLS
The Cessna Citation XLS is a medium-sized business jet developed by the Cessna Aircraft Company. This jet was the initial evolution of Citation Excel and went into production in 2003. It is part of the wide-ranging Citation line of business jets.
The Citation XLS specs:
Max range: 1989 nm;

Max speed: 433 kts;

Rate of climb: 3500 fpm;

Cabin height: 5 ft 7 in;

Cabin width: 5 ft 5 in;

Cabin length: 18 ft 7 in;

Seating for eight people is provided;

Indirect LED lighting; 

Fold-out tables and a sofa;

A silent cabin; 

Extra storage space. 
Citation Excel/XLS, counting 15 in the fleet, is the only midsize jet in the Wheels Up (owned) fleet.
4. Super-Midsize Private Jets 
Super mid jets are smaller and more efficient than heavy jets and offer an expanded range at a lower price point. They're also suitable for private journeys from coast to coast.
Why Choose a Super-Midsize Private Jet?
Super-midsize jets are ideal if you're looking for a private plane that has long-range and excellent runway capabilities.
Our Recommendation: The Citation X
The Cessna Citation X is a medium-sized business jet, a new model, with enhanced speed and a sealed luggage area. This jet is the fastest business jet in production, and it has an established number of speed records. 
The Citation X specs:
Powered by two Rolls-Royce AE3007C turbofan engines; 

A range of 3,111 nautical miles;

Up to eight passengers;

Max speed: 525 knots;

Max range: 3125 nm;

Cabin height: 5 ft 7 In;

Cabin width: 5 ft 5 In;

Cabin length: 23 ft 9 In.
Citation X is counting 38 jets in the Wheels Up fleet and is the only super-midsize jet type that the company owns.
5. Large Private Jets
Anything is possible when you have access to these extremely adaptable, state-of-the-art, gigantic private planes.
Why Choose a Large Private Jet?
This type of private jet can easily transport 10 – 15 passengers, or more. Be ready to enjoy additional legroom and comfort. Anything is conceivable when you have access to these very versatile, state-of-the-art, massive private jets.
Our Recommendation: The Gulfstream G450
The Gulfstream G450 is the most fabulous large-cabin jet in its class.  
The Gulfstream G450 specs:
Usual cruising speed of 533 knots;

Transports from eight to fourteen persons; 

Max range: 4350 nm;

Max speed: 586 knots;

Cabin height: 6 ft 2 in;

Cabin width: 7 ft 4 in;

Cabin length: 40 ft 4 in;

Modern flight deck;

Enhanced Vision SystemTM improves awareness by providing pilots with a clear view of runways and the surrounding environment at night or in bad weather.
Gulfstream G450 is a large jet, counting 3 jets of this kind in the Wheels Up fleet.
What Is the Procedure for Charging Flight Time?
Flying hours are billed based on the distance from the departure point to your destination, rather than the actual flight time. So, your costs will not be affected by in-flight delays caused by bad weather or ATC (Air Traffic Control).
Is There a Minimum Flying Duration Requirement for Each Trip?
Except for the King Air 350i, all aircraft types have daily flying minimums. That implies that you may take a shorter flight on a light, midsize, super-mid, or large-cabin jet without worrying about being charged for more time than you fly. All you have to do is satisfy the daily minimum when all of your travel segments for the day are added together.
Safety First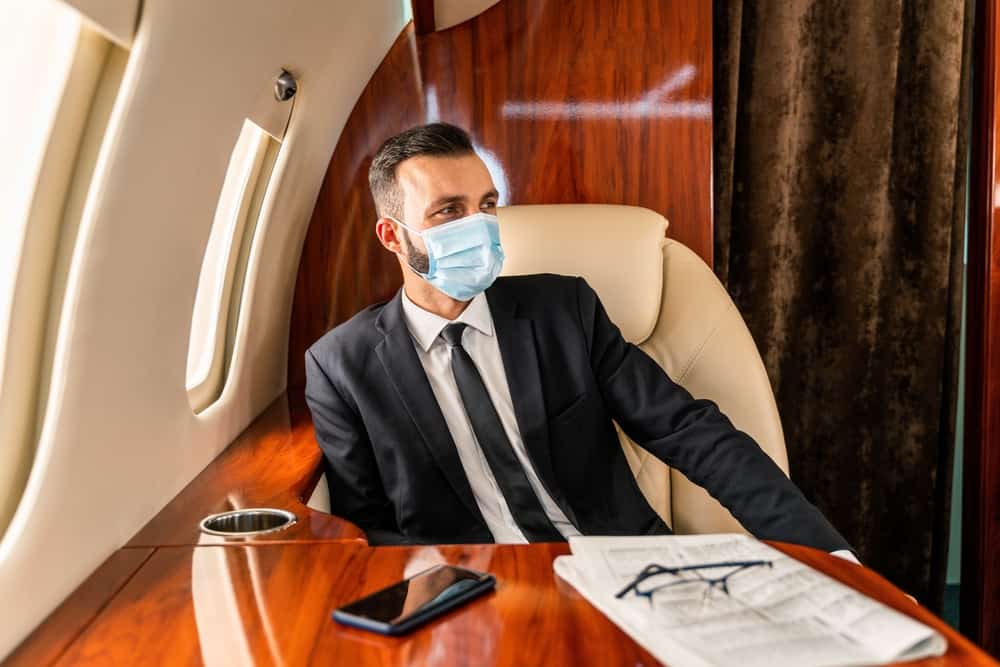 All operators and aircraft are rigorously evaluated and approved by their in-house safety team, overseen by EVP Dave Hewitt and Senior Director Allan Mann, who have 30+ years of expertise. 
All aircraft are operated by world-class leading operators, like Gama Aviation, Delta Private Jets, TMC Jets, and Mountain Aviation. They undertake on-site operations and safety evaluations, following document checks and phone assessments. Safety standards are far more stringent than the FAA's minimum requirements.
Flow of Air
Because the cabin air on Wheels Up aircraft is replenished with fresh outside air every three minutes throughout the flight, no HEPA filter is required because the air is not recycled.
Shield Against Microbes
The product Clean Cabin is used on every Wheels Up aircraft. This two-part solution, which is used in hospitals all over the globe, is professionally sprayed inside the jets to dispose of many known bacteria and viruses, including COVID-19. Clear Cabin has no odor or color, forms a tight seal with all surfaces, and doesn't affect the area's texture. The Wheels Up aircraft get an invasive treatment of this kind every 90 days and are regularly sanitized after each flight. All seats and interior surfaces are disinfected with a sanitizing substance against COVID-19.
Stock Onboard
Wheels Up provides food and drinks in all of their jets. Every snack is pre-packaged and individually wrapped, and passengers are free to bring their choice of food and beverages if that's what they prefer.
Moreover, passengers are given personal protective equipment (PPE) on all flights, containing hand and facial tissues, hand sanitizer, and a mask.
All passengers should wear masks during boarding, briefing, and whenever they are within six feet of the cabin (while a member of the crew is present).
Verified and Vetted for Safety
As part of the screening and approval process, Wheels Up is one of only a few companies in the industry that conducts on-site assessments and inspections of every partner operator and aircraft. Only 90 of 2,000 operators in the United States are licensed by Wheels Up to fly aircraft for their members and clients. 
Because of their strict standards, they have the best operators, ensuring safety and quality.
All aircraft in the Wheels Up Fleet are operated by world-class, industry-leading operators like Gama Aviation, Delta Private Jets, TMC Jets, Mountain Aviation, and their partners.
Pilots With a Lot of Experience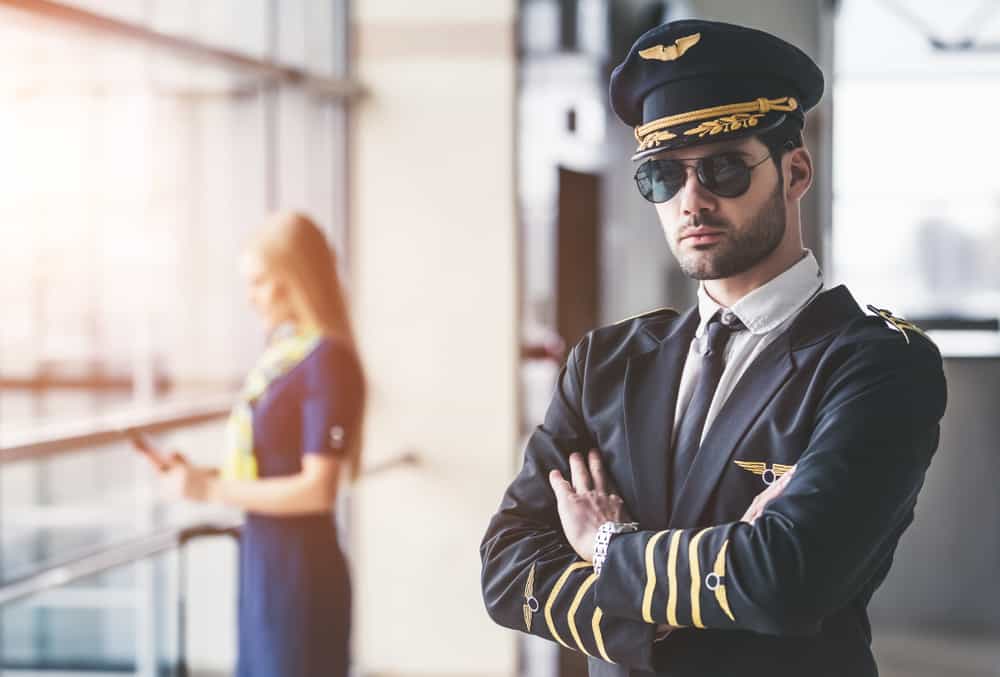 If you're concerned with safety, another great news is that Wheels Up hires only the best pilots in the industry who undergo extensive training to ensure the highest professionalism and best service. Every flight is overseen by not one, but two Captain-rated pilots who must have a minimum of 3,500 hours of flight time and an average of over 7,000 hours, while first officers must have a minimum of 2,500 hours and an average of 4,000 hours in the air. 
Each pilot must have current FAA Airline Transport and First-Class Medical Certificates (the highest level of certification possible) and be an FAA Pilot-in-Command type-rated in the aircraft they fly. To further ensure their impeccable skills, the pilots are required to complete mandatory advanced aircraft ground and flight training as well as recurrent training every six months in a full-motion simulator. In addition, they receive thorough training in first aid, emergency exercises, and survival tactics. After their training is done, the pilots first fly with a highly experienced Standards Captain, while Pilots-in-Command get an additional FAA check ride.
Safety Procedure Requirements for the Crew
Crew members are required to:
Take their temperature twice a day (in the morning and the evening). 

Take part in a high-sensitivity testing procedure to reduce the danger of COVID-19 transmission.

Follow CDC recommendations and complete a daily symptom checklist; only those who fulfill the protocol requirements are eligible for duty.

Wear masks while on duty. The sole exception is when in the air and the cockpit; it is the crewmembers' choice for safety concerns.

Wash and sanitize their hands frequently. They may also choose to wear gloves, as recommended by the CDC.
Conclusion
As you can see, Wheels Up is a company that offers full aviation service and caters to everyone's needs, no matter if you are a first-time private jet flier or an aircraft owner. Anyone can book a private charter on demand, however, perks and other benefits, like booking shared flights and empty-leg hot flights, are reserved exclusively for their members.