As private aviation grows in popularity, more companies attempt to streamline the process by providing on-demand flights as needed. Vista Global's XO, which debuted in 2019, has revolutionized the private aircraft market by bringing unequaled convenience.
Thanks to XO's role as a digital marketplace, customers can rapidly book a flight, secure a seat on a current flight, or sign up for an XO membership with a single click of a button on their smartphone.
XO has quickly risen into a large private jet firm, with members having access to over 2,500 jets (both XO's jets and its allies' airplanes) and is committed to catering to every type of travel. Whether you fly once a week or once a year, pay-as-you-go alternatives are always available.
Along with full charter, XO also allows passengers to share a charter trip with another traveler, even if they are not a member, to make private aviation more accessible and inexpensive, not to mention sustainable.
Company History
Previously established in 2006 as XOJET Aviation (Northern California), XO is now centered at Fort Lauderdale, a Florida-based on-demand private jet firm.
The company provides a full range of flight services, from fixed-price charter and shared flights to customized private jet membership programs and partial ownership of jets. XO has a wide selection of outstanding aircraft powered by their Dedicated Fleet of 180 aircraft and the XO Alliance Fleet's 2,100+ aircraft.
XOJET was created in 2006 by Paul Touw with Keith Krach as a personal jet charter firm where fliers purchase a specific amount of flying hours for each year, much like the concept of fractional ownership. Three years later, in 2009, TPG Capital purchased XOJET. This is when the airline began to operate fixed-price one-way charters between major US cities, initially between the east and west coasts. Later on, the company included a lot more destinations all over the world.
In 2017, XOJET released select access, a new $50,000 level, and expanded its Elite Access program to include light and mid-size planes as well as membership and monthly payments. All of these changes brought them over 7,000 customers all around the world.
In September 2018, VistaJet's parent company, Vista Global, announced that it had signed an agreement to purchase XOJET's fleet and commercial activities. The same year, the company was sold to Dubai-based Vista Group Holding (VistaJet's sister firm) by TPG Capital, a prominent private equity investor.
Vista Global united XOJET with JetSmarter in 2019, renaming the combined company as XO.
In July 2021, Vista Global reported an 82 percent rise in XO deposit members.
Vista Global (XO's parent company) has bought a minority stake in Red Wing Aero and Talon Air (top charter operator), also purchasing Apollo Jets (a major private jet charter broker).
Their purpose was to expand the fleet of light jets, and they are now a part of XO Global.
XO's objective has always been to become the service provider of choice for the most sophisticated private aviation consumers, including corporations and individuals.
Since VistaJet's founding, Thomas Flohr, the company's founder and chairman, has helped it grow from a European start-up to a worldwide aviation leader, linking every continent.
Why XO Doesn't Offer Partial Ownership
Fractional ownership is buying a share of a particular aircraft which entitles you to a certain amount of hours in a specific aircraft type. That being said, since they don't believe in fractional ownership or traditional jet cards, XO doesn't offer this, but they do offer alternatives. You can, for example, buy a predetermined number of flying hours to use each year or use one of their other membership options. Let's see what they are.
XO's Memberships – What are Your Options?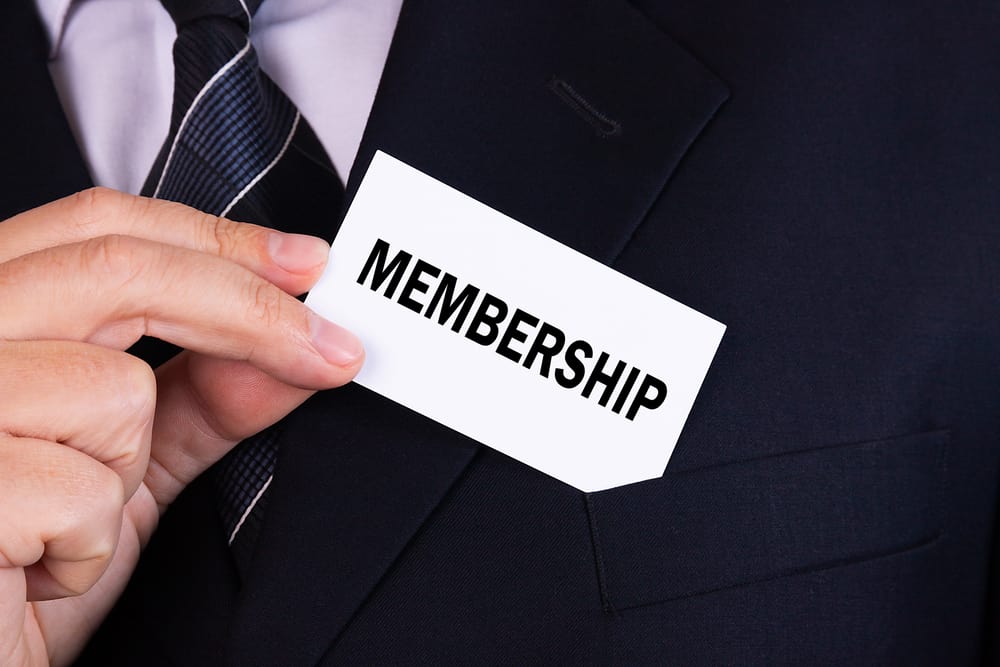 Let's look at what XO has to offer in terms of membership programs.
XO continues to accept new clients despite the high demand for private jet travel. Moreover, you can book a flight with XO even if you are not a member. On a "buy as you fly" basis, anybody may book private and shared flights. However, there is a $395 non-member cost on each booking.
Higher XO membership levels enable additional perks, such as guaranteed aircraft availability, complimentary aircraft upgrades, and loyalty credit flight incentives. Signature and Elite provide extra benefits, such as free seats on empty legs and a $250 catering credit each flight cycle.
Unfortunately, XO has no intentions to bring back any all-you-can-fly memberships in the near future.
Whether you're an aspiring entrepreneur or a well-established company, XO has a membership option for you, so let's briefly go over each.
Select Access Membership
XO Select Access offers dynamic pricing to private jet charter customers. The monthly membership price is $250, while the minimum deposit is $50,000, which is fully refundable.
Pricing and Benefits for Private Flights
An all-inclusive price that varies (based on peak days, the type of private jet, date of the flights, and arrival and departure destinations).
There is no administrative fee for deposit payments.
No service costs.
Per on-fleet flight, you'll get a 2% loyalty credit, and per off-fleet flight, you'll get a 1% loyalty credit.
Guaranteed availability even on off-peak days (with as little as 24 hours' notice).
Upgrades to aircraft are complimentary when they are available.
Pricing and Benefits for Shared Flights
Dynamic pricing changes over time.
No service fees.
Priority boarding and seat selection.
Passengers who are traveling alone (non-members) can reserve a seat.
Signature Access Membership
XO's Signature Access Membership is the best option for regular fliers who want to get the most out of their flight activity while also having assured access to the XO Dedicated Fleet on peak and non-peak days. The monthly membership cost is $500 and the minimum deposit is $100,000, which is fully refundable.
Pricing and Benefits for Private Flights
An all-inclusive price that varies.
No administrative fee for deposit payments.
No service costs.
Per on-fleet flight, you'll get a 4% loyalty credit, and per off-fleet flight, you'll get a 1% loyalty credit. Catering credit of $250 per flight leg.
Priority access to XO's jet fleet on peak days.
Guaranteed availability on off-peak days (with as little as 24 hours' notice).
Upgrades to aircraft are complimentary when they are available.
On non-peak travel days, aircraft recovery is guaranteed at no extra charge.
Improved conditions of cancellation.
Pricing and Benefits for Shared Flights
Pricing is dynamic, with a maximum of $600 per hour per seat.
No service costs.
Priority boarding and seat selection.
Complimentary seats are provided on any vacant legs that are available.
Non-members who are traveling alone can reserve a seat.
Elite Access Membership
Elite Access is the company's fixed-rate program, which requires a $100,000 deposit.
XO's Elite Access Membership provides guaranteed private jet access at fixed prices and perks for every flight, without typical jet cards or fractional or full jet ownership limitations. You may fly on your schedule and avoid long-term obligations and fines for "under flying" or "over flying" as an Elite Access Member.
Monthly membership costs are $1,000 and a minimum deposit of $100,000 is required, which is fully refundable.
Pricing and Benefits for Private Flights
Fixed hourly costs for three types of jets.
No de-icing costs.
Catering credit of $250 is provided for each charter flight leg.
On a non-peak travel day, aircraft recovery is guaranteed.
Non-qualifying flights earn 1% Loyalty Credit.
Pricing and Benefits for Shared Flights
Pricing is dynamic and limited at $600 per hour per seat.
No service costs.
Priority boarding and seat selection.
On available empty legs, complimentary seats are offered.
Is there a corporate membership option at XO?
While they don't have a dedicated "corporate membership," their premium membership program, Signature Access Membership, is perfect for business travelers. It offers the use of its greatest on-demand services as a sensible, effective option for individuals who need to travel more than 25 hours per year. It's also fantastic for companies because this membership option offers the opportunity to book tickets on joint flights for unaccompanied non-members.
For Travel and Membership Services, What Forms of Payment Does XO Accept?
XO only accepts bank transfer, ACH, and credit card transactions (Visa, MasterCard, American Express, and Discover). They do not accept Apple Pay, PayPal, or bitcoin transactions.
The Primary Service Area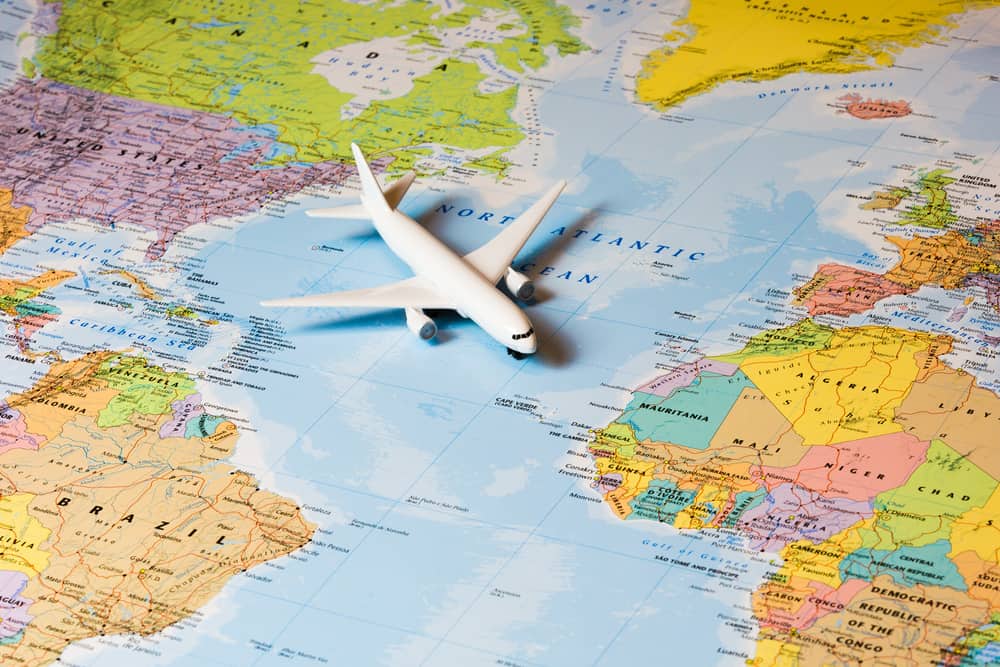 The Primary Service Area (PSA) is a geographic area where your jet of choice is available at all times and you fly with prices that are predetermined, with minimum notice time.
So, what happens when you fly outside of PSA? There will be some surcharges to your hourly wage once you leave the PSA which include ferry fees (the price for repositioning the jet), the expenses for the crew overnights, and costs like flying crews commercially (if needed).
XO's light and mid-size jet cards PSA is regional.
Pricing Structure
Vista Global's decision to rebrand XOJET and JetSmarter as XO and launch a new website, FlyXO.com, has resulted in some substantial changes for jet-card members. The new XO jet cards offer a unique discount structure for lengthier trips and expand light and medium programs across the country.
Non-peak call-outs are now extended to 72 hours, up from 24 hours previously. Members can still book flights on peak days, but the price will be dynamic.
Private Charters and Shared Flights
XO provides various flight options, the most prominent of which are private charters and shared flights.
How to Book a Private Flight
Using their mobile app or website, you can select any certified aircraft on demand and choose the destination and date you wish to fly. "Instant Booking" flights are entirely confirmed and covered by XO's service guarantee. If, however, you'd like to schedule with an Aviation Advisors, you may do so over the phone or by email. Private flights come with all of the premium features of traditional charters, plus the convenience and speed of the digital booking process, low costs, and flight support.
Whether or not others join your shared flight, with booking a private jet, XO will always confirm your route, but you may be able to receive future flight credits in return for the seats sold. When you sell tickets to other passengers, you are committing to that day, time, and route.
You'll be given an estimate for other flights but will need to confirm your reservation with a sales representative. Except for Elite Access members, rates are dynamic for other fliers. The rates change based on peak days, the type of private jet, the date of the flight, and arrival and departure destinations. Non-members must also pay a $395 service fee per flight reservation.
How to Book a Shared Flight
You may book shared flights for specific routes throughout the world, just like private travel, and adapt them to your particular needs.
To reserve a flight, start typing in your chosen itinerary (directly on their website flyxo.com or download their app) then choose the airports you'd want to use in the area, the date of your departure, and the maximum capacity you need or want to purchase. You can cancel at any time up until the point when the flight is confirmed or 72 hours before departure, whichever comes first. It is no longer possible to cancel a flight once it has been confirmed.
Because of plane scarcity and better affordability, shared flights are becoming a more popular method to travel privately. Indeed, according to XO, October 2021 saw the highest number of shared flights in the company's history, with 90% more flights and 104% more seats booked than the previous year.
As previously mentioned, you can reserve vacant seats on verified private flights launched by members. Another alternative is to arrange a seat on one of the XO-organized shuttle trips.
Non-members must still pay a $395 fee.
Crowdfunded Flights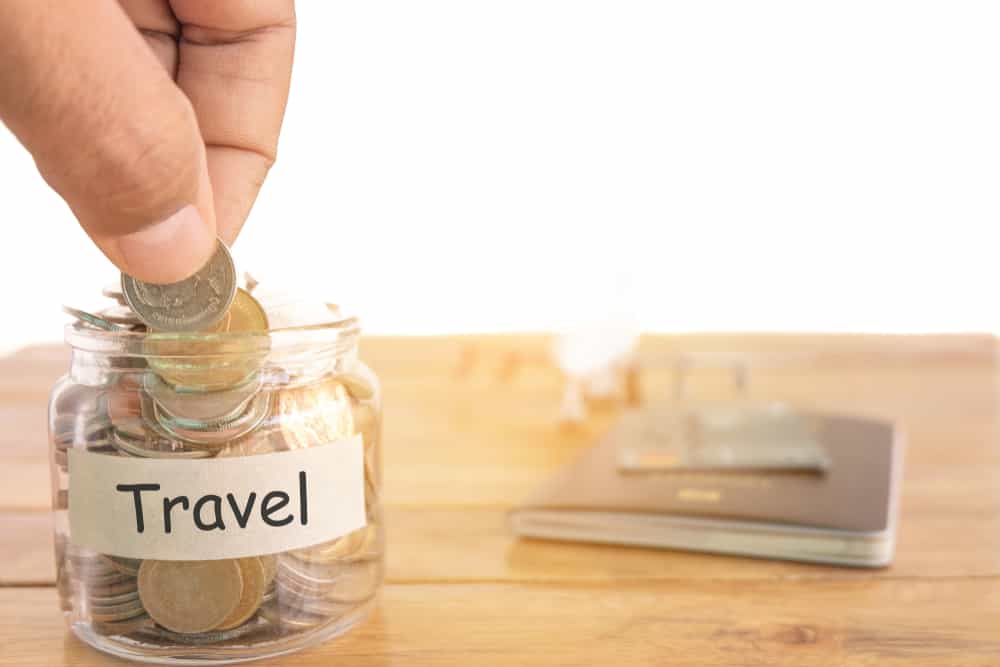 A crowdfunded trip is a good idea if no current shared flights meet your demands and you're not ready to book a private charter. Crowdfunded flights allow you to offer an itinerary and see whether others are interested in joining you.
XO can only guarantee flights sponsored via crowdsourcing after selling a certain number of seats. The number of seats necessary to confirm a trip will rise as the departure date approaches. You can cancel before the company confirms the flight, without a charge, if the minimum number of seats is not selling. In this case, you can ensure your spot on the aircraft is by purchasing the remaining number of seats.
You may book crowdfunded flights using XO's website or app, just like any other booking. XO sets the prices, so all passengers pay the same amount.
Is a Shared Flight Guaranteed?
The airplane is always confirmed after you have purchased the minimum seat required. When you reach the required number of seats, the booking screen will change color. If you want to book fewer seats than the minimum, organizing a shared flight is risk-free since the company only charges you after the required seat reservations are fulfilled. If you want to confirm the flight, you may reserve all seats or wait for others to fill them. In any case, XO will only guarantee the route after the needed minimal level amount of seats is full.
Empty Leg Deals
The final and most affordable option for flying with XO is to schedule an empty-leg flight. When XO is expecting an aircraft to travel without any passengers, they offer these trips at a significant discount.
That being said, keep in mind that empty leg flights usually become available last minute and are never guaranteed. If there is one that fits with your vacation plans, though, flying this way will save you a lot of money. Empty leg reservations, in particular, can save you between 50% and 75% of the original price.
XO exclusively sells empty legs from its dedicated fleet.
The XO + Alliance fleet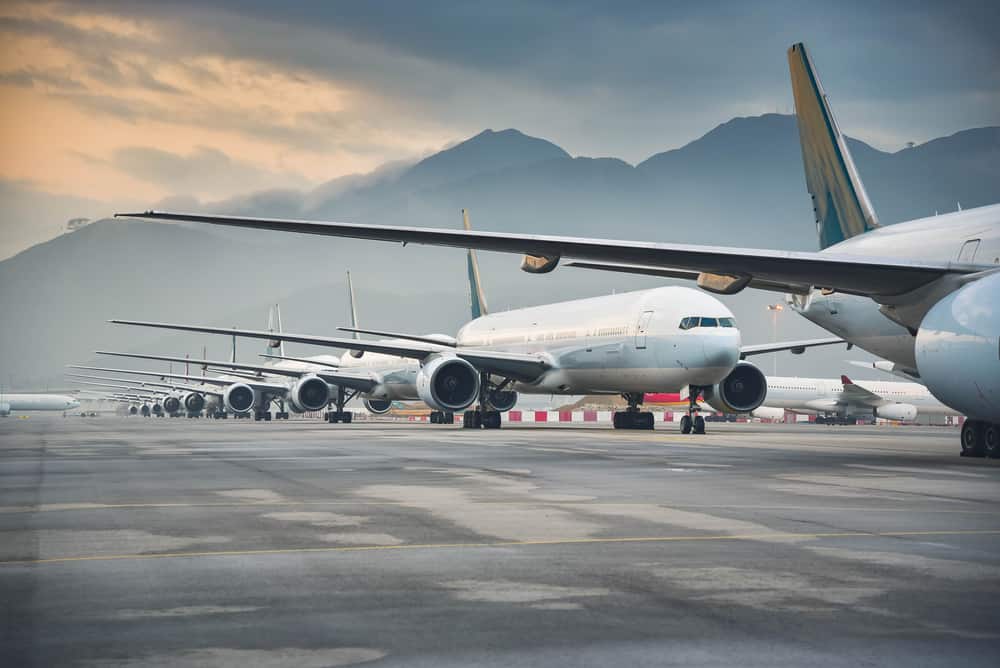 Experience a wide selection of outstanding jets operated by XO's Fleet of 180 airplanes and the XO Alliance Fleet of 2,100+ aircraft. Let's see what's on offer.
1. The Alliance's Turboprop
Turboprops are a cross between jet engines and the typical piston engine propeller seen on smaller, lighter planes. They are a dependable alternative, a merge between high-speed jets and low-flying small aircraft.
Why Choose a Turboprop?
Turboprops are most suitable for low altitudes and speeds beneath 450 mph. It makes them a valuable alternative for domestic routes and arrivals on short runways.
Our Recommendation: King Air 350
The Beechcraft's "King Air" brand has been servicing travelers for over 50 years. Whether you're bringing your family on a vacation or completing an important business trip, each King Air turboprop will deliver.

A 355-cubic-foot interior;
Seats up to 11 travelers;
Equipped with an automatic climate control system;
Cabin Height: 4 ft 10 In;
Cabin Width: 4 ft 6 In;
Cabin Length: 19 ft 2 In;
Baggage Space: 56 cu ft (Interior);
Rate of Climb: 2700 fpm;
Max Speed: 320 kts.
Since its introduction into service, the King Air 350 has never been involved in an accident throughout the United States.
Other Turboprop types of aircraft available from the alliance fleet are King Air 90, King Air 200, King Air 250, and PC-12.
2. Light Private Jet
Light private jets are perfect for trips to regional destinations that are only a few hours away. They provide timely, pleasant service for up to six travelers with only four hours' notice.
Light jets can easily accommodate six passengers and are frequently outfitted with recliners and air – conditioners. They're suitable for short-distance travel, up to 1,000 miles (or 1 to 2 hours).
Why Choose a Private Light Jet?
It's perfect for short travels, family vacations, or business meetings. It combines performance, durability, and a luxurious cabin that accommodates seven people.
Our Recommendation: The Citation Ultra
The Citation Ultra is ideal for short excursions, with a cruising speed of 430 mph.
It has a cabin with 16.6 ft Length and 4.8 ft Width. The Luggage Capacity is 65 ft3. A typical jet allows seating of up to 7 passengers and has an experienced crew of 2 members. The luggage capacity is 65 ft3. The flying range is 1,450 NM with a high speed of
430 mph.
Alliance Super Light Jet
Super light jets have cabins that can comfortably accommodate up to 8 passengers and are larger than light jets, generally a bit longer and taller. They can also go further than a small jet, up to 2000 miles.
Super Light Jets in this category are 300 Phenomenon and 75-seater Learjet.
Alliance Very Light Jet
This class is ideal for getting to smaller airports (and smaller runways). Very light aircraft, which can carry five people, are furnished with minimum amenities and are an excellent choice for shorter trips under 750 miles.
Type of jets available in this category are Mustang citation and M2 citation.
3. Midsize Private Jets
Midsize aircraft are suited for trips that require more capacity and higher endurance than light jets.
Why Choose a Midsize Private Jet?
Midsize private jets have larger seats with more headroom and legroom than the light planes, making it an excellent choice for longer journeys and more passengers.
Our Recommendation: The Citation Excel/XLS
The Citation Excel/XLS is a mid-size aircraft category first, combining the outstanding runway performance of a light jet with the desired comfort of a stand-up cabin. Seven all-leather club seats, six of which rotate, slide, and recline, are included in the attractive stand-up place (5.50 ft width 18.5 ft length). It can reach 3,308 km range with a speed of 498 mph. Complimentary Wi-Fi and luggage capacity of 90 ft³ is also included.
Another mid-size member of the fleet is Hawker 800XP.
4. Super-Midsize Private Jets
This type of aircraft is very sophisticated and suitable for transcontinental flights. Super midsize aircraft is the most cost-effective option for longer journeys since they have as many amenities as bigger planes and are built to seat passengers and cargo comfortably. They can generally carry ten passengers over nonstop flights of 2,500 miles. Flying with super-midsize private jets includes more perks during takeoff and landing as well.
Why Choose a Super-Midsize Private Jet?
Its size makes it ideal for small airport runways. The jets stand out with their remarkable performance in high-altitude circumstances.
Our Recommendation: The Challenger 300
The Challenger 300 has a spacious cabin and a wide range throughout North America.
XO offers the improved Quiet Cabin package, which provides the quietest cabins available on every Challenger 300 jet. Furthermore, all Challenger 300 private planes include a complimentary Wi-Fi internet connection, entertainment options, amenities that are being pre-stocked, and a world-class electrical system.
It can accommodate eight passengers. The seating layout is designed for passengers' comfort and convenience.
This Challenger 300 is more spacious compared with any other jets in its class.
5. Heavy Jets
Heavy jets specialize in providing more comfort but also entertainment options. Heavy jets are classified as "kingsize" and can accommodate between 8 and 18 passengers. They have a flying time range of 4 to 12 hours. This permits transcontinental flights to be completed without stopping for fuel.
Our Recommendation: The Challenger 604
The Challenger 604 provides a pleasant in-flight experience for passengers. This jet has ten adjustable articulating seats, plenty of standing room, and expansive windows for good cabin illumination. In Western Europe, XO provides Challenger 604s on-demand and part of a managed fleet in the United States.
6. Ultra-Long Range
This jets have the capacity to transport 14 passengers and can fly for up to 16 hours. They have plenty of passenger space and baggage capacity, and passengers are allowed to bring anything they need for a long journey.
Ultra-long range jets are the ideal option for long travel duration and medium-sized parties of between 8 to 19 passengers.
Our Recommendation: The Gulfstream GV
The Gulfstream GV is a fantastic ultra-long-range aircraft that can fly to every place on the planet. It is the ideal aircraft for the sophisticated intercontinental passenger due to its mix of range (6.250 NM), capacity (14 passengers), speed (667 MPH), and endurance.
You will get:

In-flight entertainment 
Pre-stocked amenities 
Complimentary Wi-Fi.
The luggage capacity is 169 cubic ft.
Cabin specs are 50.1 ft in length and 7.3 ft width.
6. Alliance Airliner for VIPs
For VIP passengers or flying a whole sports team, VIP passenger aircraft provides space and luxury of an Airbus or Boeing aircraft family, with customized interiors that often include private bedrooms. They can easily accommodate from 19 to almost a hundred passengers. The flight range is from 5,500 up to 7,500 miles.
For more information on different jet models in each category, check out XO's website.
What Is XO's Luggage Policy?
Flying With a Private Jet
Each airplane includes a baggage compartment that differs, depending on the purpose of the trip.
Flying With a Shared Private Jet
For each seat on a shared aircraft, the passenger can bring one piece of baggage of up to 50 pounds which must be placed in the luggage compartment. The passenger can also bring one personal item such as a briefcase, handbag, or rucksack (must be stored under the seat).
XO's Pet Policy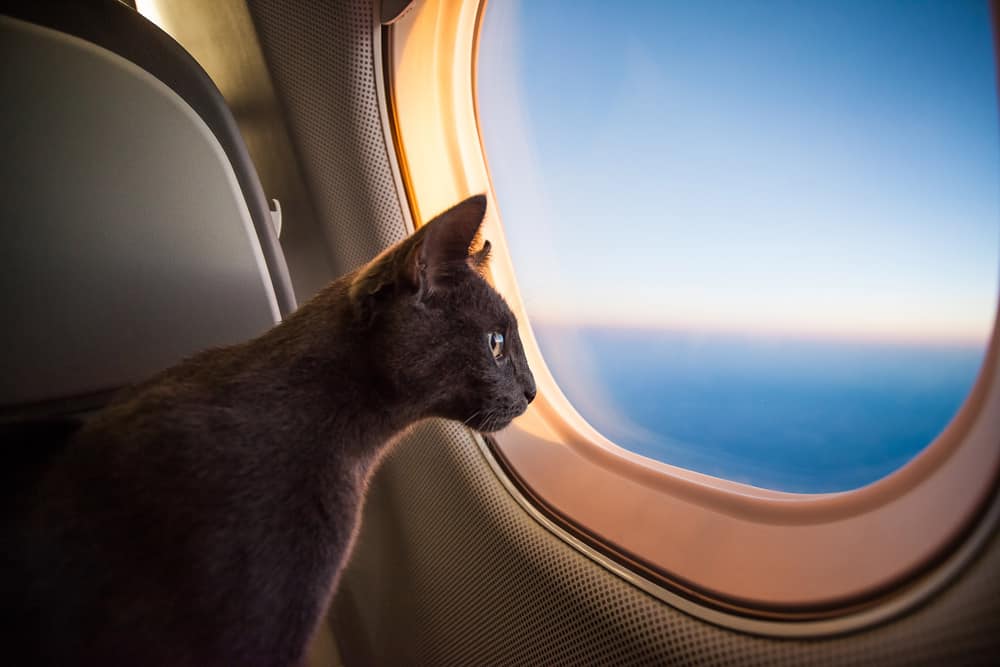 Private Flights
XO happily accepts pets. Any pets weighing more than 25 pounds should always sit in a seat and be restrained with a body leash (with a rapid disconnect mechanism) during takeoff and landing.
Some animal companions that are on the XO Restricted Breeds List need to have a muzzle on prior to boarding.
Shared Flights
Emotional Support Animals (ESA) and Service Dogs (SD) are accepted on XO's shared flights, while pets are not permitted. You will be required to submit the name, breed, and weight of your ESA along with an up-to-date letter written by a qualified mental health professional outlining the need and reason. The papers are valid one year from being issued to the intended departure date and must be submitted 48 hours before a flight. Despite ESA or SD status, any animal weighing up over 25 pounds requires its seat.
The Pilots
The XOJET Aviation flight operations team comprises over 100 experienced experts in charge of all elements of flight operations, such as safety, scheduling, and maintenance.
XO picks each aviation pilot for their skill to fly and enthusiasm to help clients.
XO is a member of the Women in Aviation Organization (WIA). Female pilots in the Pilot Community are 60% more than the industry average. The company is also a supporter of the OBAP (Organization of Black Aerospace Professionals).
Travel Safely with XO
The Federal Aviation Administration and the industry's most prestigious audit groups have acknowledged their combined efforts and dedication to safety leadership. Below are the safety ratings for XOJET Aviation.
IS-BAO Stage 3
The International Standard for Business Aircraft Operations Stage 3 is one of the most respected safety ranks in the world. The ranking evaluates the efficiency and effectiveness of a company's flying department.
ARG/US Platinum
ARG/US International's highest safety grade, given to operators who demonstrate the capacity to adopt the industry's best safety procedures in their operations and maintenance.
Wyvern Wingman
The coveted Wyvern Wingman grade, created by Wyvern Consulting, is given to aviation companies that have gone through challenging compliance and risk assessment in the previous year.
XO Member Advantages
XO Membership provides insider access to unique experiences, exclusive facilities, and lifestyle services that enrich and widen the journey, whether you're traveling for business or pleasure.
Conclusion
Booking a private jet flight with XO is as easy as hailing a cab. You may book flights right from your phone and you don't need to pay for a membership. Its multiple shared flight possibilities make flying private more accessible than ever before.
If you're going to give XO a shot, you should probably start with a Rise membership because it almost pays for itself after only two journeys.