Jet Algo is a private charter firm based in Morristown, New Jersey. One way in which they differ from other companies is their use of patented algorithms to calculate price estimates tailored to clients' profiles and travel itineraries. With the help of their algorithms, they make a payment system based on your itinerary.
The company offers a jet card program without management fees, and you don't need to be an owner or have a share in order to fly. Let's see what they have to offer in more detail.
Company History
Jet Algo started in 1995 as Skywaves. The company's business strategy of using algorithms to estimate prices was invented by the former Delta Private Jets vice president Jon Mende, Jet Algo's CEO. Mende claims that the company offers one-way and roundtrip fixed pricing based on assured availability on lead times and your estimated budget. He aims to offer clients alternative fixed rates based on specific destination pairings, with cheaper fees for those who travel between densely populated places without requiring ferry flights.
Pricing
The initiation and membership expenses for Jet Algo are approximately $1,000 per month, and the money is used to cover your flight expenses. The amount of your deposit is determined by your personalized program and the prices are fixed for the next 24 months.
Once you become a member, you can take advantage of a guarantee of availability, a fixed hourly rate, and customized pricing determined by your route.
Expect to spend extra if you want IS-BAO Stage 3, Argus Platinum, or Wyvern Wingman operators rather than the standard Part 135 fleet of approximately 7,000 aircraft. Prices vary depending on your demands and preferences.
Company Card Program
Most jet card firms charge you the same fee regardless of where you go, which airports you use, how much notice you provide for your flight, or how long you stay at your destination. So, if you plan a weekend escape and book a ticket three days ahead, you might pay the same price as someone who takes a 10-day vacation to a different location and books only 10 hours in advance. As a result, the rates must be compensated for individuals who book last-minute flights or travel to a remote location. Jet Algo creates a price model based on your profile using sophisticated algorithms.
The Fleet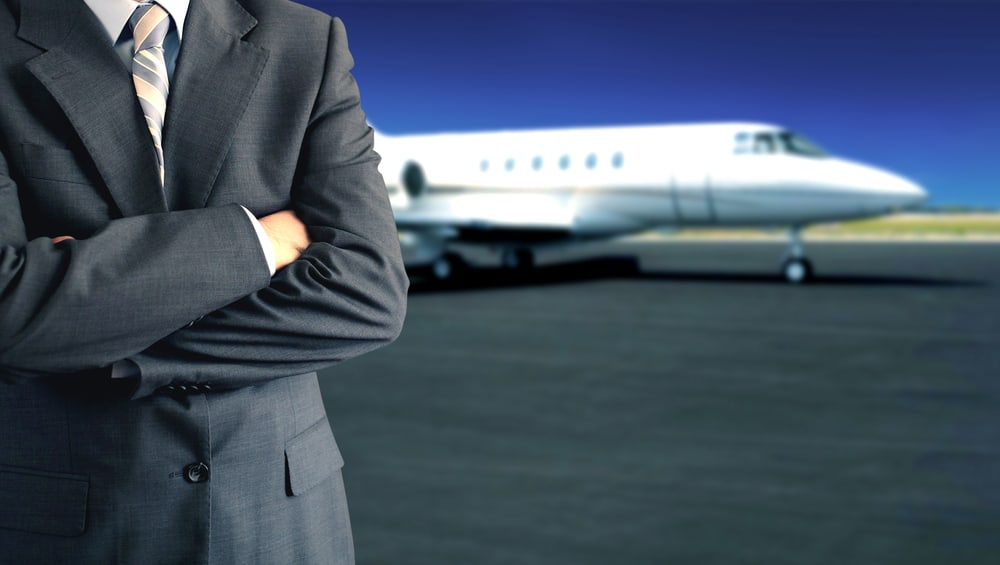 As a broker company, Jet Algo doesn't have an aircraft fleet. Instead, the company serves as a bridge between you and the carrier, helping you decide what type of jet to use for your next flight and providing you with many tailored alternatives.
1. Light Private Jets
Light jets are larger and have a more extended range than turboprops or very light jets. The cabin is spacious, and the luggage capacity is enough to carry a bit more than just your essentials. They can comfortably transport an average of eight persons, fly on short runways, and land on small airports.
The most significant benefit of a light jet is its unmatched access to hard-to-reach islands and mountainous regions.
Our Recommendation: Eclipse 500
The Eclipse 500 is a twin-turbine engine manufactured by Eclipse Aerospace in New Mexico. Eclipse is both efficient and aesthetically appealing, and one of the crowd-favorites in this category of aircraft.
Specifications:
Passengers: 3 to 4;
Cruise speed: 370 knots;
Flight range: 1,290 miles;
Cabin height: 4 ft 2 in;
The cabin width: 4 ft 7 in;
The cabin length: 7 ft 6 in;
Luggage space: 16 cu ft.
2. Midsize Private Jets
Midsize aircraft have 6 to 8 seats with a maximum flight range of 4 to 5 hours. It's ideal for personal and business travel since it offers more flexibility and comfort over longer distances.
Our Recommendation: The Hawker 800XP
Hawker Beechcraft manufactured the Hawker 800XP from 1997 to 2005. Even when operating full capacity, there is plenty of space to make your flight comfortable.
Specifications:
Passengers: 8;
Cabin volume: 723 cu ft;
Cabin length: 21 ft 3 in;
Cabin width: 6 ft;
Cabin height: 5 ft 8 in;
Luggage capacity: 48 cu ft;
Aircraft range: 3,038 nm;
Cruise speed: 488 mph.
3. Super-Midsize Private Jets
A super-mid-sized aircraft is a great option for bigger groups or your next cross-country travel. These aircraft combine the agility and range of a midsize jet with the comforts of a large plane, offering standing room, galleys, baggage access, leather seats, and folding workstations.
Our Recommendation: Citation X
The Cessna Citation X is a long-range aircraft primarily designed for transcontinental flights. It was produced by Cessna in 1996 and is still in production. It's the world's third-fastest passenger jet currently in production and is the biggest plane in the Citation series.
By producing Citation X, Cessna managed to incorporate a transatlantic range into a midsize aircraft.
Specifications:
Passengers: 9;
Max range: 3,300 nm;
Cruise speed: 605 mph;
Cabin volume: 725 cu ft;
Cabin length: 23 ft 7 in;
Cabin height: 5 ft 6 in;
Cabin width: 5 ft 7in;
Luggage capacity: 82 cu ft;
A private lavatory and a full galley.
4. Large Private Jets
Large jets give you the luxury and space you need when traveling internationally. They also feature spacious interiors with sleeping quarters suitable for small parties.
They usually feature a fully equipped galley with a kitchen and serving area.
Our Recommendation: Bombardier Challenger 650
The range and performance of the Bombardier Challenger 650 are exceptional. Its roomy cabin provides onboard amenities for maximum comfort on lengthy transcontinental private jet flights. You can use the conference table for work, and relax and enjoy the most up-to-date HD and Wi-Fi entertainment selections.
Specifications:
Passengers: 11;
Cabin width: 7 ft 92 in;
Cabin length: 28 ft 4 in;
Flight range: 8:45 hours;
Max speed cruise: 540 mph;
Full-service galley;
A flight attendant.
5. Long-Range Private Jets
Thanks to their size, these aircraft offer separate working, dining, and relaxation areas and top-of-the-line facilities.
Long-range planes are ideal for private travelers who desire to reach their destination without having to stop for refueling. They are designed for nonstop intercontinental flights.
Our Recommendation: The Gulfstream G450
The Gulfstream G450 is primarily designed for long-distance travel, offering guaranteed comfort and safety. They can fly for 5,000 miles or almost 10 hours without having to stop for refueling.
This plane features a spacious cabin with a full-service galley and considerable baggage space, allowing all passengers to bring everything they'll possibly need for their trip with them.
Specifications:
Passengers: 14;
Cabin width: 7 ft;
Cabin length: 45 ft 1 in;
Luggage space: 169 cu ft;
Flight range: 5,000 statute miles;
Endurance: up to 9:45 hours;
Max speed cruise: 547 mph;
Wi-Fi;
Universal power outlets;
DVD player and video monitors;
A flight attendant.
Company Safety Policy and Standards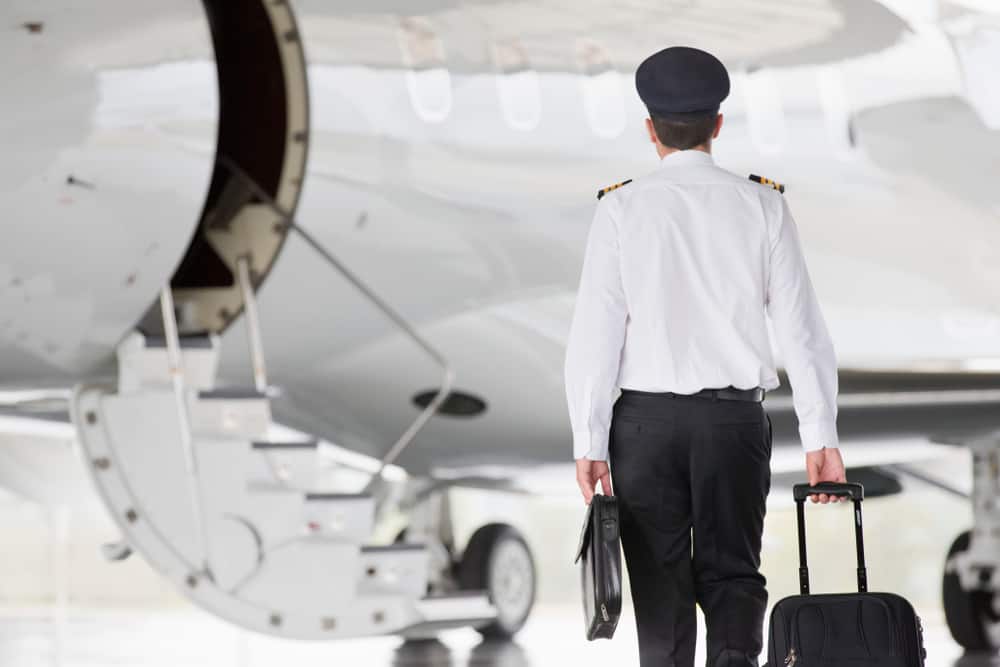 Jet Algo utilizes ARGUS Gold or Platinum accredited Part 135 operators. With their help, Jet Algo delivers what you imagine as the ultimate private aviation travel, but at a considerable discount.
Conclusion
Jet Algo offers tailored charter service to flyers, taking all circumstances into account when calculating the final price. For example, if you wish to travel on the busiest days of the year, like public holidays, you will likely have to pay more than the standard prices.
You can get a better fixed rate if you are flexible with your dates. Just enable Jet Algo to recommend substitute days to receive better rates. 
Customizing your flight includes planning, scheduling, and finding the right jet and food, flight attendants, and other special requests, like flying with your pet. You will receive an all-inclusive tailored rate – just like your tailored flight.