Hawker Beechcraft was an aircraft manufacturer that built the well-known Hawker and Beechcraft jets. Although Hawker Beechcraft is probably most famous for its commercial aircraft and business jets, the company also manufactured military training planes for the United States Navy and Air Force.
In the spring of 2012, Hawker Beechcraft submitted its bankruptcy petition. Becoming Beechcraft Corporation, the company emerged from bankruptcy at the beginning of 2013 and was acquired by Textron.
About the Company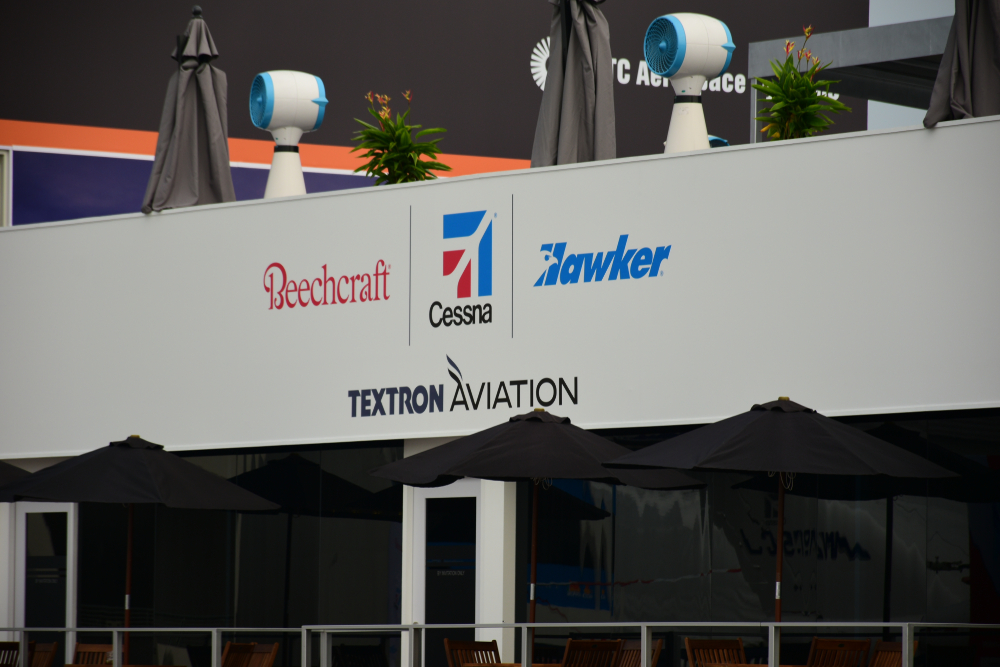 Between 2006 and 2013, the American aerospace manufacturer known as Hawker Beechcraft Corporation was responsible for producing the Beechcraft and Hawker private jet series of aircraft. Wichita, Kansas, served as the location of the main office, while other cities throughout the world were responsible for manufacturing and servicing. The beginning of Hawker Beechcraft may be traced back to 1994 when Raytheon combined the Beech Aircraft Corporation and the Raytheon Corporate Jets businesses into a single company.
In 2006, a group of investors from Goldman Sachs and Onex Corp purchased the company. Because of this acquisition, the firm was left with a significant amount of debt and had difficulties covering it as the global financial crisis of 2008 progressed. The company fell behind on its payments; as a result, extensive rumors circulated that the company would soon file for bankruptcy.
The corporation formally declared bankruptcy on May 3, 2012, by voluntarily filling out forms with the United States Bankruptcy Court under Chapter 11.
As a direct result of the bankruptcy, the firm decided to accept an offer to be acquired by Superior Aviation Beijing. After the discussions for a sale broke down, the business made the decision to discontinue jet manufacturing.
On February 19, 2013, the company emerged from bankruptcy after rebranding under the name Beechcraft Corporation.
At this time, Cessna's owner – Textron, expressed interest in purchasing the firm if Hawker Beechcraft was unable to finalize the proposed transaction with Superior. Textron Aviation completed the acquisition of the new firm in 2014; nonetheless, the Beechcraft trademark continues to operate independently under Textron Aviation.
Hawker Beechcraft Products and Services
Products
Civil
Piston-propeller
Beechcraft Baron
Beechcraft Bonanza
Turboprop
Beechcraft King Air
Beechcraft Super King Air
Beechcraft 1900 Airliner
Jets
Beechcraft Premier I
Hawker 200
Hawker 400XP
Hawker 750
Hawker 850XP
Hawker 900XP
Hawker 1000
Hawker 4000
Military
C-12 Huron
T-1 Jayhawk
T-6 Texan II/CT-156 Harvard II
Services
Textron Aviation, the parent company of Hawker Beechcraft, offers the following aircraft services for Hawker planes as well as other subsidiaries.
AOG (Aircraft On Ground) Support
With only one phone call, clients can quickly get their jet back in the air if an unexpected need for repair occurs. Customers of Cessna Citation, King Air, and Hawker Beechcraft have access to a specific, centralized contact number and contact person, thanks to 1CALL's convenient service. After that, a knowledgeable professional from 1CALL will:
provide technical assistance,
provide portable maintenance,
or deliver components to clients' locations.
All these services are available regardless of the client's location.
Mobile Service
Repairs and upkeep are always performed based on the client's preferences by a team of mechanics and professionals who perform portable service solutions geared up to maintain a Hawker aircraft. In addition, if any questions arise, clients can contact Team Hawker, which is comprised of some of the industry's most qualified Hawker technicians and specialists, available to help on a technical matter.
Service Centers
Clients have an extensive and competent service network, assisting at twenty well-equipped sites all around the world, positioned tactically. Aircraft are kept in high-functioning condition by professionals with OEM certifications. If a client cannot make it to a service location, the company will send a Mobile Service Unit to provide onsite help.
You can take a look at all service locations on the following link.
Spare Parts
Textron Aviation can provide leasing, maintenance, and overhaul services around the clock and access to its inventory of more than 19 million aircraft components. They are able to deliver almost 100% same-day supply on all in-stock supply orders.
You can take a more detailed look and get to know the team, their offer, and even get a discount on the following link.
Field Support Reps
Field Support Representatives (FSR) are knowledgeable technicians who have received factory-specific training and are ready to assist clients with their aircraft. These FSRs give onsite help whenever required thanks to their years of expertise working in airplane upkeep and their access to substantial instruction manuals, factory layouts, and thorough manufacturer paperwork.
On the following link, you can browse through the following listing:
Asia Pacific
Europe, Middle East & Africa
Latin America
United States & Canada – Jet
United States & Canada – Propeller
Managers
Planning Ahead
Textron Aviation encourages clients to plan ahead and will help them become owners of one of the many aircraft under Textron Aviation.
Aircraft Types
Let's explore the aircraft types through history.
Beechcraft models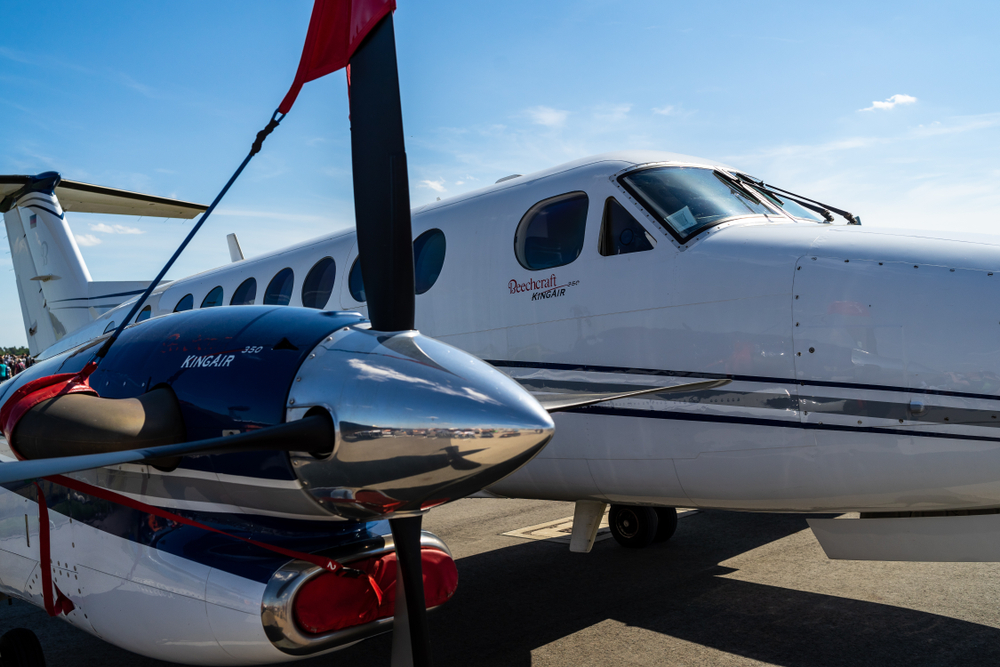 Single-engined aircraft
Model 16: single-engine training aircraft;
Model 17: single-radial-engine, biplane utility aircraft;
Model 23: single-engine utility aircraft;
Model 24: higher-power development of Model 23;
Model 35 Bonanza: single-engine utility aircraft with V-tail;
Model 77 Skipper: single-engine, two-seat trainer aircraft;
Model 220 Denali: single-turboprop high-performance utility aircraft.
Twin-engined aircraft
Standard 18 Twin Beech: Twin-radial-engine utility aircraft;
Model 26 Wichita: twin-engine trainer built primarily of wood;
Model 40: twin-engined Bonanza, only one produced;
Model 50 Twin Bonanza: twin-engine utility aircraft;
Model 55 Baron: twin-engine high-performance, new design, utility aircraft;
Model 58 Baron: lengthened aircraft based on the Model 55 with dual rear passenger doors and cabin pressurization;
Model 60 Duke: twin-engine high-performance utility aircraft;
Model 80 Queen Air: twin-engine transport aircraft;
Model 87: turboprop engines;
Model 88 Queen Air: twin-engine transport aircraft;
Model 95 Travel Air: twin-engine development of the Model 35 Bonanza;
Model 400 Beechjet: twin-turbofan-engine utility aircraft, designed and manufactured by Mitsubishi;
Model 2000 Starship: twin-turboprop-engine utility aircraft;
Model 1900 Airliner: twin-turboprop-engine airliner development of Model 200 Super King Air.
Prototype
Model 34 Twin-Quad: prototype of a small airliner; the largest aircraft ever built by Beechcraft;
Model 38P Lightning: experimental turboprop utility aircraft;
Model 73 Jet Mentor: prototype for two-seat tandem jet trainer;
Model 70 Queen Air: twin-engine transport aircraft.
Turboprops
Model 56 Baron: turbocharged variant of the Model 55;
Model 65 Queen Air: twin-engine transport aircraft;
Model 99 Airliner: twin-turboprop-engine small airliner; derived from the Queen Air 80;
Model 390 Premier: twin-turbofan-engine utility aircraft.
King Air
Model 90 King Air: twin-turboprop-engine transport aircraft developed from the Queen Air 88;
Model 100 King Air: twin-turboprop-engineer transport aircraft developed from the King Air 90;
Model 200 Super King Air: development of the King Air 100;
Model 300 Super King Air: development of the King Air 200.
Defense
Model 45 Mentor: tandem two-seat single-engine military trainer produced for the U.S. military as T-34;
Model 76 Duchess: twin-engine four-seat trainer developed from Model 24 Sierra;
Model 3000 Texan II: military turboprop trainer.
Drone
Model 1001
Model 1019
Model 1025
Model 1074 Pave Eagle
Model 1079 Pave Eagle II
Hawker models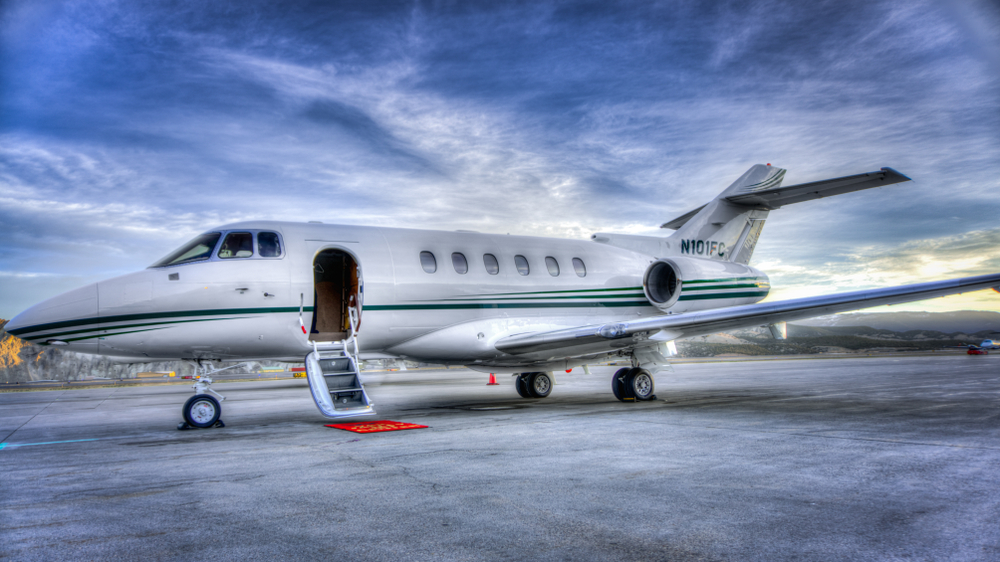 Hawker Duiker: prototype – first original design by Hawker, one aircraft built;
Hawker Woodcock
Hawker Cygnet
Hawker Hedgehog: prototype
Hawker Horsley
Hawker Heron
Hawker Hornbill
Hawker Danecock
Hawker Harrier: prototype
Hawker Hawfinch
Hawker Hart
Hawker F.20/27 prototype
Hawker Hoopoe
Hawker Tomtit
Hawker Hornet
Hawker Osprey
Hawker Nimrod
Hawker Fury
Hawker Audax
Hawker Dantorp
Hawker Demon
Hawker P.V.3 prototype
Hawker Hart
Hawker Hind
Hawker Hind variants
Hawker P.V.4 prototype
Hawker Hartbeest
Hawker Hurricane
Hawker Sea Hurricane
Hawker Hector
Hawker Henley
Hawker Hotspur
Hawker Tornado
Hawker Typhoon
Hawker Tempest
List of Hawker Tempest operators
Hawker F.2/43 Fury prototype
Hawker Sea Fury
Hawker P.1040
Hawker Sea Hawk
Hawker P.1052 1948 prototype
Hawker P.1072 1950 prototype
Hawker P.1078 prototype
Hawker P.1081 1950 prototype
Hawker Hunter variants
Hawker P.1127 1960 prototype
In service
Maximum flight range: 2,539 nm
Maximum number of passengers: 15
Maximum flight range: 1,806 nm
Maximum number of passengers: 11
Maximum flight range: 1,720 nm
Maximum number of passengers: 9
Maximum flight range: 1,600 nm
Maximum number of passengers: 8 to 11
Maximum flight range: 1,480 nm
Maximum number of passengers: 6
Maximum flight range: 920 nm
Maximum number of passengers: 6
Most Famous Aircraft by the Company
Let's take a look at Beechcraft and Hawker's aircraft that made an impact in the companies' history, respectfully.
By Beechcraft
Passengers worldwide use the Beechcraft King Air turboprop more than any other turboprop. As a middle ground between piston-engine and jet aircraft, Beech Aircraft created King Air in 1964. It could fly higher and further than piston-engine aircraft while landing on restricted runways and small airports.
Small to midsize businesses continue to use this design as their leading company aircraft, while bigger enterprises still have several of them in their flying inventory. Beechcraft used its current production process to create a significantly improved and successful business airplane instead of engaging in an entirely new and costly innovation, focusing on ongoing improvements to meet a variety of executive demands.
King Air 360
The King Air 360 includes cabin design enhancements and changes to the cockpit to minimize pilot effort, even though most of its specs are identical to those of the Model 350.
Specifications:
Passengers: 11;
Wing span: 57 ft 11 in;
Exterior height: 14 ft 4 in;
Full length: 46 ft 8 in;
Cabin height: 57 ft;
Cabin length: 19 ft 6 in;
Cabin width: 54 ft;
External baggage space: 71.3 cu ft;
Max flight range: 1806 nm;
Max cruise speed: 312 kts;
Engines: 2;
Crew: 2.
The King Air series, which has been in production for almost 40 years, continues to reign supreme among turboprops and fills a sizable void in the business aviation industry.
By Hawker
The Hawker 800 has established itself as one of the most well-liked business jets throughout the course of its close to 30-year existence, selling over 650. The Hawker 800 is significantly smaller than the majority of other midsize business jets, which also makes it lighter. As a result, the Hawker has a comparable faster top and cruise speed and a greater range.
Many Hawkers also come equipped with a sofa, which is frequently convertible into a bed. Although some Hawker owners choose not to use this option, it does rely on Hawker's design. The Hawker 800's luggage compartment is smaller than that of other private jets in its class, unsuitable for passengers who are carrying excessive baggage.
Specifications:
Passengers: 8;
Wing span: 54 ft 4 in;
Exterior height: 18 ft 1 in;
Full length: 51 ft 2 in;
Cabin width: 6 ft;
Cabin height: 5 ft 9 in;
Cabin length: 21 ft 4 in;
Internal baggage space: 49 cu ft;
Max flight range: 2620 nm;
Max cruise speed: 449 kts;
Engines: 2;
Crew: 2.
Safety
Reducing the adverse effects of industry practices on the surrounding environment is an essential component of Hawker Beechcraft's parent company, Textron Aviation. The target for the company's Environmental Health and Safety (EHS) performance is to strive for steady growth.
Textron Aviation's operating principles regarding EHS are:
No profession or hobby is worth the danger of getting hurt.
Clients can avoid all accidents.
It's a requirement for employees to maintain a safe workplace.
Senior management is liable for environmental, safety, and health, while line management is responsible for its implementation.
Their services, company facilities, and planning processes all have ecological, medical, and safety considerations designed and integrated into them.
Employees get the training, education, and experience necessary to do their jobs safely.
The worldwide operating principles and standards serve as a benchmark against which they evaluate the progress made across all of their business divisions.
You can visit Textron Aviation's Corporate Responsibility Report if you want further information on Textron's commitment as well as its accomplishments.
Innovations
This year (2022), Textron successfully completed its purchase of Pipistrel, an innovator in electrically-powered aircraft.
Textron Aviation has a comprehensive recycling program integrated into its production cycle. They recycle avionics, landing gear, and electrical components and then reuse them in their manufacturing process. This allows them to employ scrap metal and composite materials left over from the production process.
Textron Inc. has just established a new business segment known as Textron eAviation. Its principal objective is to create aircraft that are less harmful to the environment, as well as pioneering electric propulsion systems for rotorcraft and fixed-wing aircraft.
Sustainability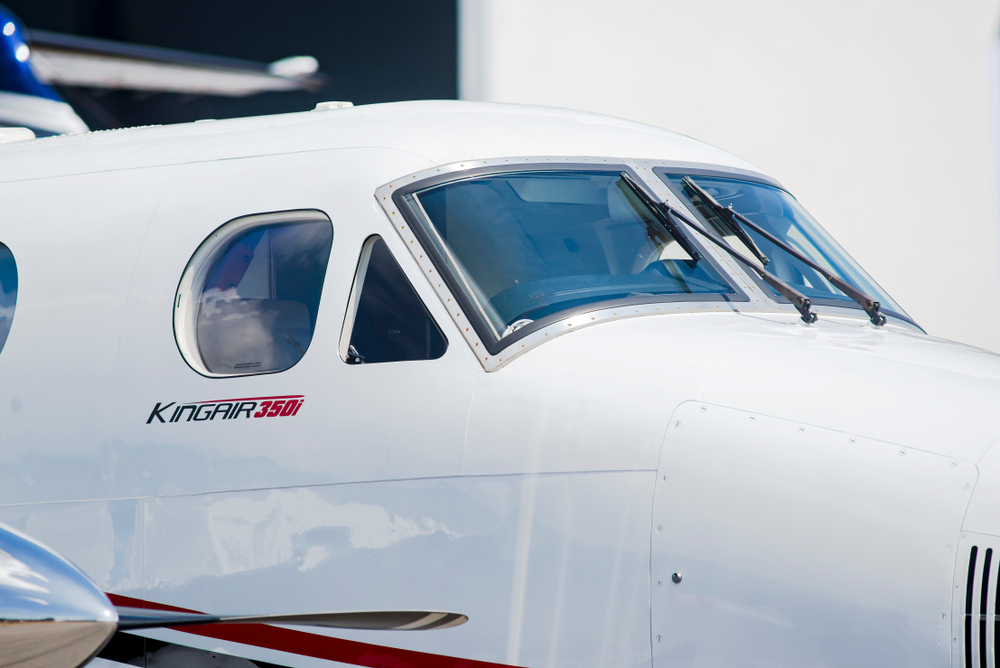 Textron Aviation is committed to environmental sustainability, pledging to decrease carbon emissions from 2020 to 2050.
The following objectives are priorities for Textron Aviation:
Customers and employees are in a safe and friendly environment.
Improved neighborhoods where their employees live.
Reducing trash production, energy and water use, and greenhouse gas emissions.
Sustainable Aviation Fuel (SAF), a kind of fuel with a lower total carbon footprint, is compatible with all Textron turbine-powered aircraft. Additionally, SAF is accessible to clients at the Textron Aviation Service Center in Wichita, Kansas, as part of the regular customer service experience.
The New Green Energy Program at Textron Aviation is run by the Kansas-based energy company Evergy. The two businesses agreed to work together to use Kansas's abundant, affordable, and sustainable wind energy to meet almost all of the electricity needs of the Wichita and Independence sites.
Conclusion
Hawker Beechcraft made a long run through history, with many ups and downs, but managed to survive in the aviation industry thanks to its parent company Textron Aviation. The Hawker and Beechcraft aircraft continue flying and receive maintenance to keep aircraft owners happy and enjoy their quality jets.