One of the most southern spots in Greece is the beautiful and charming island Mykonos, famous for its beautiful beaches, exclusive restaurants serving the best Mediterranean cuisine, and vibrant nightlife.
The island has been a VIP destination for decades, hosting people from the film and music industries, as well as the business world. Whatever it is that brings you to Mykonos, there's no better way to get there from London than with a private jet. And since you already know this and found this article, let us give you all the essential info you should know regarding the cost, jets, FBOs, and more.
London to Mykonos: Overview
Due to it being one of the top three European countries with the sunniest days per year, packed with beautiful islands, a lot of Brits go to Greece for vacation. Mykonos is easy to reach from Athens, as it's located some 120 miles away.
With over 2,000 miles of distance by road, taking a private jet from London will take you some three to four hours, while a turboprop plane will need an additional hour and a half.
A flight like this is not cheap since we're talking about a pretty far away destination and a private arrangement. The price to pay for such a trip starts at some £12,000 (14,000 EUR) and goes up to some £20,000 (24,000 EUR). Of course, the upper price can be much higher if you go for the biggest and newest jet model.
After choosing a jet, the final part of planning a private flight is choosing your fixed-base operator (FBO). London has plenty of airports, each comprising several FBOs, while Mykonos offers less, but enough to give you a choice between a few good ones.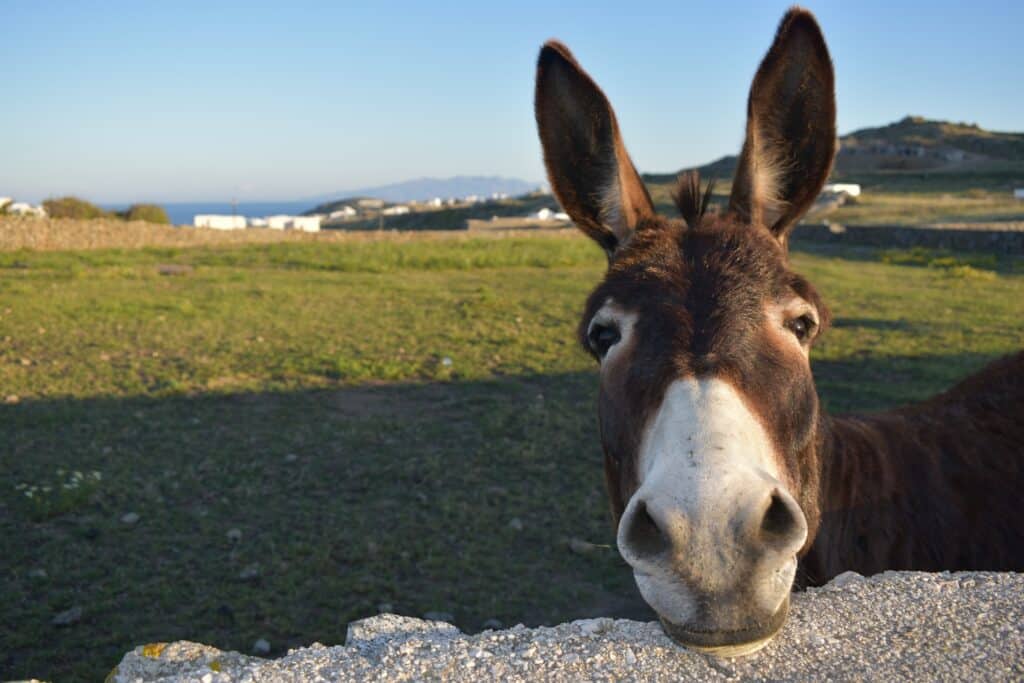 Pricing Options
Although I gave you a general price range in the chapter above, there are still some things that need to be explained regarding private jet rental prices. They vary a lot depending on the company you'll choose, the time and date of your flight, as well as the most important variable, jet size and model.
Also, most companies providing such services don't have the prices posted publicly, so you'll have to request a quote from most, like it's the case with LunaJets.
For the purpose of giving you price estimates for jets in each category, the prices below are taken from The Aviation Factory's website.
London to Mykonos Average Flight Prices
Below, you'll find the average estimated prices for the London – Mykonos route.
| | | | |
| --- | --- | --- | --- |
| Aircraft type | Number of passengers | London to Mykonos route price | Estimated flight time |
| Turboprop | 6 – 19 | £15,000 / 18,000 EUR | 5 hours 5 minutes |
| Light jet | 5 – 11 | £12,000 / 14,000 EUR | 3 hours 40 minutes |
| Midsize jet | 6 – 10 | £16,000 / 19,000 EUR | 3 hours 25 minutes |
| Heavy jet | 6 – 72 | £19,000 / 22,500 EUR | 3 hours 20 minutes |
Note that when renting a private jet, you're not paying a price per person, but rather the whole aircraft. Hence, paying £15,000 for a turboprop that fits 19 people (rarely the case), is much more affordable than paying £12,000 for a light jet that fits 11 people.
Moreover, it's quite rare to rent a heavy jet that fits 72 people. These jets are called airlines and are mostly used for commercial flights. A regular heavy private jet normally fits from 10 to 25 people.
London to Mykonos Airports
As I said, London has more than enough airports that you can choose from. Apart from the commercial ones, there are also a few private ones that can host your flight. Mykonos, on the other hand, has one airport with a couple of fixed-base operators.
Let's get into more detail.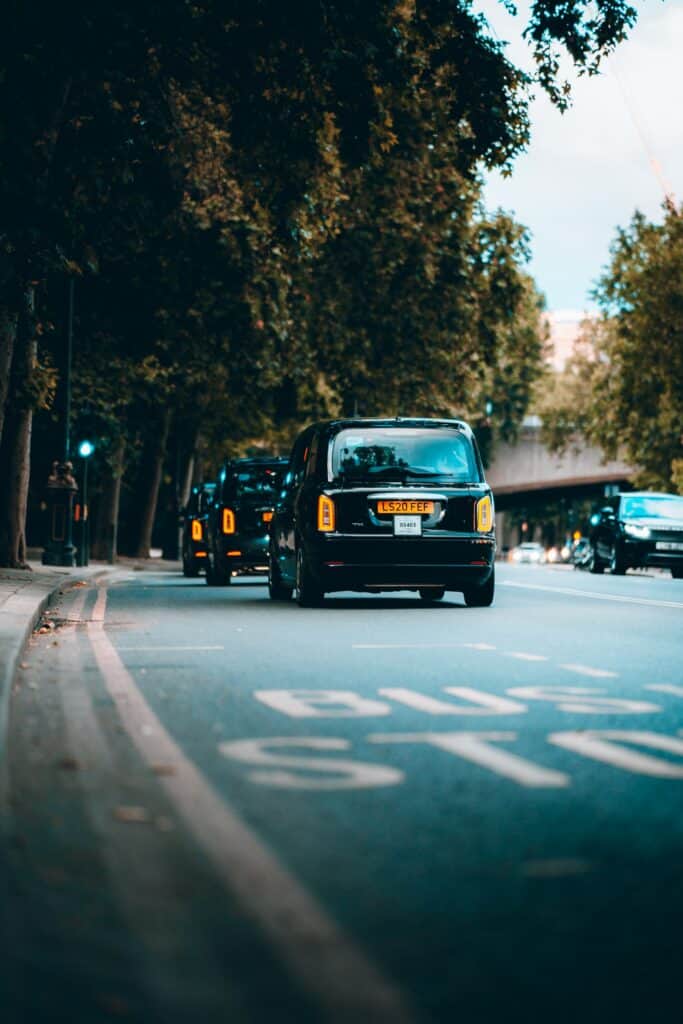 London Heathrow Airport to Mykonos
Heathrow is probably the first airport that comes to mind when flying from London, and that makes total sense. The airport is the closest one to the city center and is one of the busiest airports in the world, let alone the UK.
This is why it's a bit peculiar that private flying is not that developed at this airport. Surely there's a reason for that, but London Heathrow mostly operates commercial international and domestic flights. However, the airport does offer VIP lounges within its facility, which means they do care about their VIP travelers.
If you do want to use Heathrow as your starting point, it'd be best if you visited the private terminal at the airport run by Signature Flight Support. This is a VIP terminal often visited by important people, such as country leaders.
The Signature Flight Support FBO offers real 5-start services including VIP concierge, shower rooms, Internet access, snooze rooms, fancy lounges, and so on. In case you're traveling with a furry friend, you can take it with you as this private terminal is pet-friendly.
London Stansted Airport to Mykonos
Stansted Airport is located some 40 miles northeast of London's central area, so you'll need at least an hour to reach it by car, and slightly more by public transportation. However, if you live or rest near it, it's a great choice for your private flight.
In terms of fixed-base operators and aircraft handlers, here's a list of all the providers to our knowledge:

London Luton Airport to Mykonos
London Luton is one of the most visited airports in London that operates mostly commercial flights, including low-budget companies such as Wizz Air or Ryanair. It's located more or less at the same distance as Stansted but in the northwest direction.
Even though there's not a vast choice of FBOs, the ones that you'll find there are nothing but the best. Signature Flight Supports runs one of its better FBOs, the T1, that's been regarded as one of the best FBOs in Europe, along with the T2.
At the terminals, you'll find conference halls, meeting rooms, and beautiful lounges, as well as VIP services including concierge, laundry, and other services.
From Farnborough Airport to Athens
Technically, Farnborough Airport is located outside of London's city borders and belongs to Rushmoor, Hampshire. Still, it's considered a private airport serving the needs of the people and tourists of London. It'll take you one hour to reach it by car, and almost twice the time if you decide to take public transportation.
Farnborough is one of England's most famous hubs for business jets, as it has adapted to host people from this industry. The facility comprises meeting and conference rooms, refreshments, showers, and more services and amenities suitable for high-end clientele.
The staff will assist you with any other needs you might have, such as booking a table at a restaurant, accommodation, or an air taxi to get you from or to London's city center.
Biggin Hill Airport to Mykonos
Biggin Hill is a private airport located some 17 miles south of London's central area. Everything you need in terms of private flying can be found here since the airport is dedicated exclusively to private jets.
There are two FBOs at the airport. One is run by Signature Flight Support, while the other one is run by Executive Handling, a team within Biggin Hill's structure, appointed to be a fixed-base operator and handle private passengers and aircraft.
Mykonos Airports
Mykonos is an island populated by some 10,000 people, so it makes sense that there is only one airport – the Mykonos Airport (JMK). However, being an elite destination, it has all the needed services and amenities to welcome private flyers.
Mykonos Airport (JMK)
The airport in Mykonos is very close to the ports, restaurants, and all the happenings on the island. You don't need more than 15 minutes to reach it by car.
The airport offers private flight services that won't disappoint you, including lounges where you can rest, refreshments, Internet access, to name a few. You can book via some of the ground handlers such as Signature Flight Support (SFS).
Which Jet Models Can Fly You to Mykonos From London?
A distance like this usually requires a midsize or a heavy jet, especially if you travel with more people. However, turboprops and light jets can also successfully complete this route, but they might need to stop once for refueling since most have a flight range of 2,000 miles. Smaller jets are also a more cost-effective option, so let's see some specific jet models and what they offer.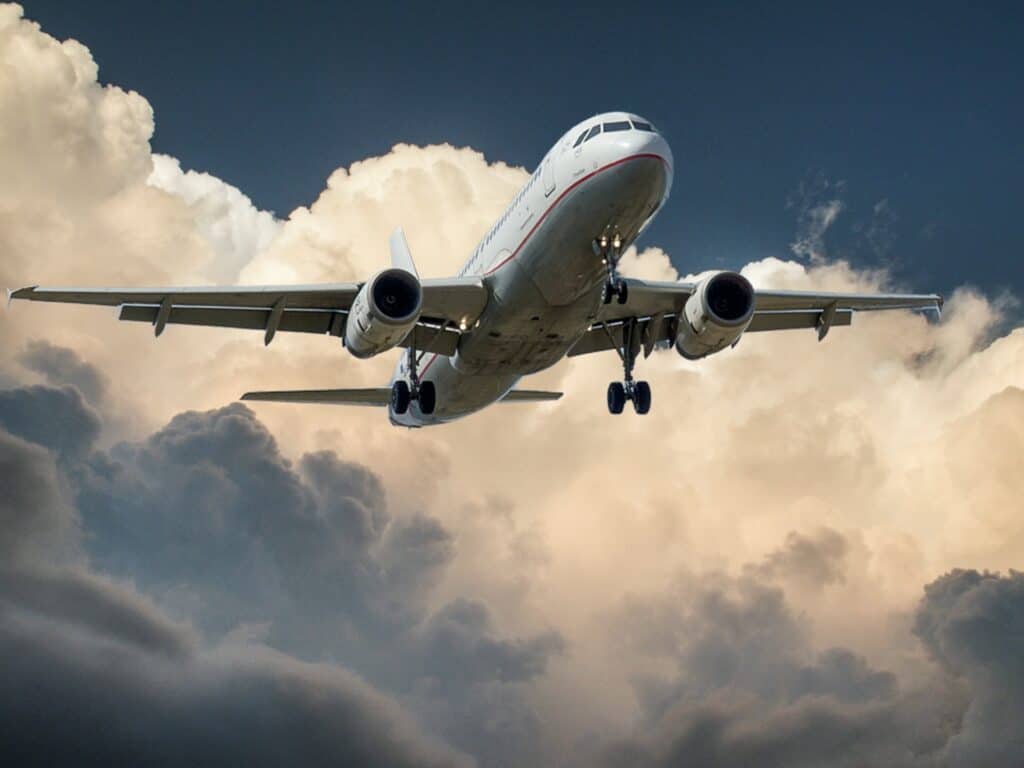 Small (Turboprops, Light Jets) and Midsize Jets
Turboprops are the first category of jets that could fly you to Mykonos. You'll need to stop for fuel and the cabin will not be the most comfortable one, but you'll save some money.
The Pilatus C-12 is a popular turboprop among private travelers. It can take six people on board, as the cabin offers quite the comfort, bearing in mind that it's a turboprop plane. It needs about 5 hours to reach Mykonos and costs some £16,000 / 19,000 EUR to rent.
My second choice for a turboprop plane would be the Piaggio P180 Avanti. The two jets are quite similar, having the same seating capacity and flight time, but I'd give the advantage to Piaggio in terms of comfort. It's also a bit more expensive, costing some £22,000 / 26,000 EUR to hire.
Light jets, on the other hand, have much more comfortable cabins and are quite faster, but also a bit pricier. If you want to fly via light jet, and your group is rather small, consider the HondaJet HA-420. This jet fits four people guaranteeing complete comfort. It needs 3 hours and 55 minutes to reach Mykonos and will cost you some £21,000 / 25,000 EUR.
Another smart choice is the Cessna C525 Citation CJ4. This jet is pretty fast, as it can reach the Greek island in 3 hours and 15 minutes while carrying seven people in its cabin. The rental price for the CJ4 amounts to some £20,500 / 24,500 EUR.
However, if you decide to take a midsize jet, check out the Citation Sovereign. This jet has an incredibly wide cabin comprising eight seats, needs 3 hours and 26 minutes to reach Mykonos from London, and costs around £38,000 / 46,000 EUR to rent.
Another slightly cheaper and pretty faster option is the Legacy 500. You can hire this jet for some £34,500 / 41,000 EUR and be in Mykonos in 3 hours and 10 minutes. The cabin is quite comfortable and can fit 8 people inside.
Heavy Jets
Choosing a heavy jet would definitely be the best choice in terms of comfort, but will also affect your account a bit more.
One of the better choices you could make for this trip is to hire the Challenger 850. This aircraft has a maximum cruise speed of 528 miles per hour (MPH), meaning that it'll land at Mykonos Airport in 3 hours and 13 minutes, according to Private Fly. The cabin can fit 16 people, and the whole aircraft costs around £37,500 / 45,000 EUR to rent.
Another good choice for a heavy jet would be the Legacy 600, a bit less expensive than the Challenger but with fewer seats available. The jet can take 13 people on board and costs some £37,000 / 44,000 EUR to hire. It will take you from London to Mykonos in 3 hours and 17 minutes.
There's one more heavy jet that I would like to turn your attention to, the Bombardier Global 5000. This jet can develop a maximum cruise speed of 588 MPH, needing only 2 hours and 55 minutes to reach Mykonos. You can have it for some £40,000 / 47,500 EUR, and take another 12 people with you.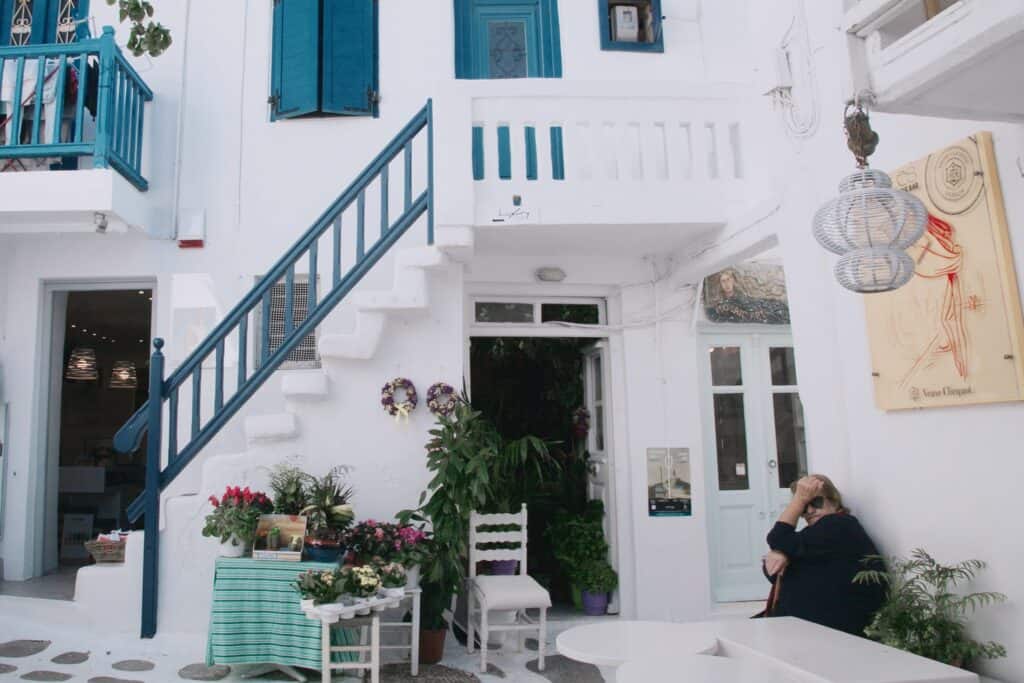 Prices Per Plane Type: Overview
Below, you will find the prices per plane type and model.
| | | | |
| --- | --- | --- | --- |
| Plane type | | | |
| Light and midsize jets | Number of passengers | Flight time | Price |
| Pilatus PC-12 | 6 | 5 hours 2 minutes | £16,000 / 19,000 EUR |
| Piaggio P180 Avanti | 6 | 5 hours 2 minutes | £22,000 / 26,000 EUR |
| HondaJet HA-420 | 4 | 3 hours 55 minutes | £21,000 / 25,000 EUR |
| Cessna C525 Citation CJ4 | 7 | 3 hours 15 minutes | £20,500 / 24,500 EUR |
| Citation Sovereign | 8 | 3 hours 26 minutes | £38,000 / 46,000 EUR |
| Legacy 500 | 8 | 3 hours 10 minutes | £34,500 / 41,000 EUR |
| Heavy jets | | | |
| Challenger 850 | 16 | 3 hours 13 minutes | £37,500 / 45,000 EUR |
| Legacy 600 | 13 | 3 hours 17 minutes | £37,000 / 44,000 EUR |
| Bombardier Global 5000 | 13 | 2 hours 55 minutes | £40,000 / 47,500 EUR |
Conclusion
Making travel plans for Mykonos is an exciting endeavor, especially if you're planning to hire a private jet. Now that you have all the info, this should be rather easy, so let's sum everything up.
Prices differ a lot, but you definitely need some £12,000 (14,000 EUR) to £20,000 (24,000 EUR) to hire a jet for this route. A typical flight lasts from 3 to 4 hours, while turboprops take around an hour to an hour and a half longer.
Finding an FBO in London should not be a hard task, especially after this read. Mykonos, on the other hand, offers few private terminals, but they're very well-equipped, perfectly suitable for private flyers. All that's left for you to do is to set your mind on what you want and pack. Happy travels!