A trip to Palma de Mallorca is always a good idea. Beautiful beaches, charming and welcoming people, and fantastic weather – what's not to like?
Palma is a combination of jaw-dropping sea and sand, along with a breath-taking old town preserving the spirit of all the stages it's been through – Roman, Byzantine, Muslim, Christian, and of course, today's modern Palma de Mallorca. And the best thing is that it's easily reachable by private jet from London.
London to Palma de Mallorca: Overview
You'll be happy to know that Palma de Mallorca is not that far away from London if flying privately. Most jets will take you there in around 2 hours, as the distance between London and Palma amounts to some 1,100 miles, but the exact time depends on the jet as you'll see further down in the article
The Palma de Mallorca Airport (Aeropuerto de Palma de Mallorca) is one of the busiest airports in Europe. As of 2018, it has had on average 29 million passengers per year, not including the sharp decline in 2020 caused by the pandemic, and has some great FBOs you can use.
Depending on the jet model, jet size, and the date of your flight, a flight from London to Palma de Mallorca can cost from £7,000 to £16,000. Another factor here is the choice of company, airport, and the fees and taxes you'd have to pay in order to land because the prices given by the companies are usually without the additional costs.
Pricing Options
Before we start listing the prices, please make sure to understand that private jet flying doesn't have fixed prices like commercial airlines. Many variables are included in the process, and most companies will only give you the final price once you've requested it.
The websites I use for price estimations are The Aviation Factory, Air Charter Service, FXAir, as well as Private Fly.
If you're interested in specific jet types that you could use to fly to Palma, scroll down to the respective section.
London to Palma de Mallorca Average Flight Prices
| | | | |
| --- | --- | --- | --- |
| Aircraft type | Number of passengers | London to Palma de Mallorca route price | Estimated flight time |
| Turboprop | 5 – 19 | £8,400 / 9,800 EUR | 3h 05 min |
| Light jet | 2 – 11 | £7,150 / 8,350 EUR | 2h 25 min |
| Midsize jet | 6 – 10 | £13,350 / 15,600 EUR | 2h 05 min |
| Heavy jet | 5 – 96 | £15,750 / 18,400 EUR | 2h 10 min |
Bear in mind that the prices are not based on size only. A light plane can be more luxurious or comfortable than a heavy jet from the '90s. Therefore, the light jet will also be more expensive, regardless of the seating capacity or cabin size.
London to Palma de Mallorca Airports
Private jet passengers don't fly from the same terminals as commercial travelers. However, almost every airport in the world has FBOs (fixed-base operators), which are facilities that work as private terminals run by private airline companies.
Luckily, London is full of them, so you can choose the one that suits you best.
From London Luton Airport to Palma de Mallorca
London Luton is a well-known airport in the periphery of London that I don't think needs a lot of introductory words. It's located almost 40 miles northwest of Victoria Station, so you'll need about an hour to reach it by car.
In the Luton Airport area, there are a couple of more private terminals, two of which are operated by Signature Flight Support, the T1 and T2. Both buildings are big, with huge premises, and a fancy waiting lounge with bricked walls and comfy room furniture. There is also a spacious conference room, so the FBO is perfect if your travel plans are business-related.
Another London Luton solution could be the also marvelous private terminal run by Harrods Aviation.
Farnborough Airport to Palma de Mallorca
Farnborough Airport is more or less equally distanced from London's city center like Luton, but in the opposite direction – southwest. Officially, this private airport is located in Rushmoor, Hampshire, and is a popular gateway for business flights, making it a great choice for business travelers. You will get a 5-star treatment in a 5-star building that's both modern and luxurious and, of course, you can still use it regardless of the purpose of your trip.
Another option from Farnborough is the excellent FBO run by the experienced company TAG Aviation, located right next to the airport building.
London Heathrow Airport to Palma de Mallorca
Perhaps the most well-known airport in Britain, London Heathrow is a much closer variant than Luton or Farnborough. It's located only 15 miles away from Victoria Station and only takes up to 30 minutes to reach it by car.
However, although it's a bigger airport, it doesn't really flourish with plenty of FBOs. The most popular choice you can go for is the terminal run by Signature Flight Support, but there are other options as well, like Menzies Aviation.
Biggin Hill Airport to Palma de Mallorca
Biggin Hill is another nice private airport located about an hour's drive from Victoria Station. The airport also offers air taxi services, so you can get to London's center in 6 minutes by helicopter. Biggin Hill Airport serves as an FBO itself, which offers fancy lounges and services such as food catering, laundry, or a wide selection of newspapers and magazines.
The Biggin Hill Airports consists of two FBOs, one of which is run by Signature Flight Support. This private terminal has the same amenities and services as Biggin Hill, so you won't even notice the difference.
London Stansted Airport to Palma de Mallorca
I saved London Stansted for last since it's the king of private terminals. A very popular destination for private flyers, located some 40 miles northeast from the heart of London. Here's a list of FBOs you can find in the area:
Types of Jets That Can Take You to Palma de Mallorca
Private jets are most commonly categorized by size. Therefore, we have light, midsize, and heavy jets. Another type of jet that also falls under the light category is the turboprop plane, which could also be an option for your trip, albeit it'll take you longer to get there.
This section also contains prices for each model that I recommend from each category. Note that the prices may vary on many conditions as I already mentioned. The following data is taken from Private Fly's official website.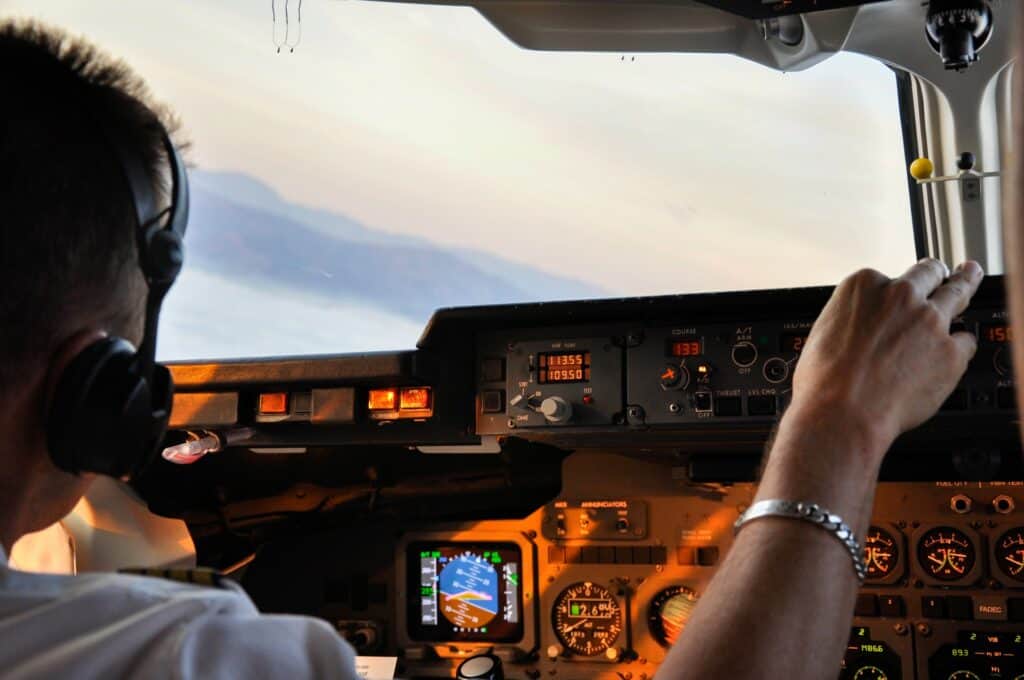 Small Jets (Turboprops and Light Jets)
Each plane has its own miles range which determines if a certain aircraft is capable of passing the route. A turboprop plane capable of completing the route, that could be considered a cheaper option while still remaining comfortable and luxurious, is the Piaggio P180 Avanti.
This jet will fit six passengers, and it will cost you £12,300. The jet is quite fast for a turboprop plane with an average cruise speed of 238 miles per hour (MPH). According to Private Fly, it takes 2 hours and 48 minutes to reach Palma de Mallorca from London.
On the other hand, if you don't mind traveling a bit longer, and would like to save some money, you can consider the Pilatus PC-12. This is a very nice-looking jet that will fit eight people and take you to your destination in 2 hours and 48 minutes, just like the turboprop. The price, however, is much lower coming at £9,200.
Midsize Jets
If you are in the position to spend an extra pound, hiring a midsize jet would be a smart option. You'll have more space, cooler jets to choose from, and get to Palma de Mallorca much faster. So, if you want an airplane that will fly at very high speeds and will have a cool-looking, sharp design, I suggest you go with the Legacy 450.
This will cost you £15,500 and will fit up to eight passengers. Private Fly claims that the flight time is under two hours, or 1 hour and 42 minutes to be more precise. I doubt you will find a faster plane since this one moves at 575 MPH!
A more cost-efficient option for a midsize jet that will also take you from London to Palma de Mallorca in just under two hours is the Citation XLS. This choice, popular for its power and comfort, will cost you £14,700.
The estimated flight duration is 1 hour and 59 minutes, and the jet has the capacity to welcome eight people. A newer version of the model, the XLS+, will cost you some £400 more but will fit one more person, arrive three minutes earlier, and fly 11.5 MPH faster on average.
A super-midsize jet is also a great option that will add more comfort and speed to your flight. Such an option is the Gulfstream G200, a very good-looking jet with a slick interior design. The average cruise speed is 554 MPH and it needs 1 hour and 45 minutes to reach Palma de Mallorca. The price you would have to pay for it is £25,150 and that will cover eight passengers.
Heavy Jets
Finally, a heavy jet is another option for a distance of 1,100 miles. I'll give you a very lucrative option, since we're talking about heavy jets which hold a higher price tag, and that's the Challenger 850.
The inside and outside of this jet are just marvelous, and the engine is very powerful, enabling the airplane to travel at a cruise speed of 528 MPH. This jet would be useful if your party counts more than 10 people, but not more than 16. The price you'd have to pay to hire it is £22,100 and you'll reach Palma de Mallorca in 1 hour and 50 minutes.
While the Challenger 850 private jet is a great option, a more pricey one would be the Bombardier Global Express XRS. This plane fits only 14 people, two less than the Challenger, but it's a faster and newer model.
Its average cruise speed is 588 MPH and it needs 1 hour and 40 minutes to fly from London to Palma de Mallorca. However, it's pretty expensive, costing £26,000 to rent.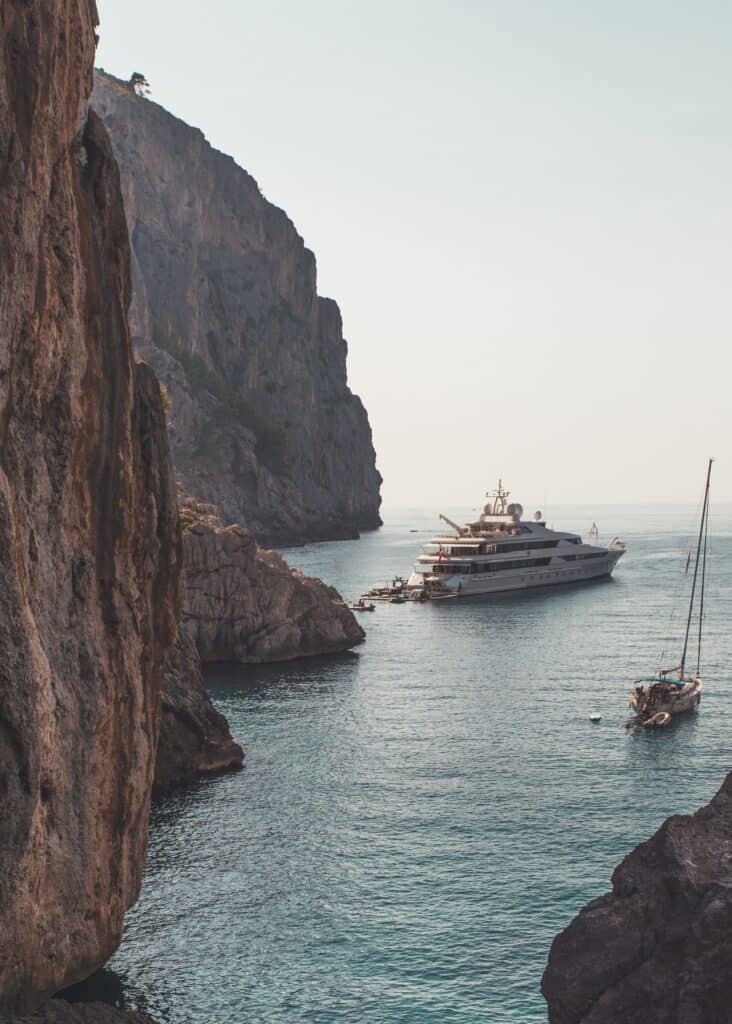 Prices Per Plane Type: Overview
The table below shows the prices per plane type, as seen from Private Fly.
| | | | |
| --- | --- | --- | --- |
| Plane type | | | |
| Light and midsize jets | Number of passengers | Flight time | Price |
| Piaggio P180 Avanti | 6 | 2h 48 min | £12,300 / 14,400 EUR |
| Pilatus PC-12 | 6 | 2h 48 min | £9,200 / 10,700 EUR |
| Legacy 450 | 8 | 1h 42 min | £15,500 / 18,250 EUR |
| Citation XLS | 8 | 1h 59 min | £14,700 / 17,200 EUR |
| Citation XLS+ | 9 | 1h 56 min | £15,100 / 17,700 EUR |
| Gulfstream G200 | 8 | 1h 45 min | £25,150 / 29,500 EUR |
| Heavy Jets | | | |
| Challenger 850 | 16 | 1h 50 min | £22,100 / 26,000 EUR |
| Bombardier Global Express XRS | 14 | 1h 40 min | £26,000 / 30,450 EUR |
Conclusion
All in all, flying from London to Palma de Mallorca is quite easy. Here's a quick summary of the above-mentioned info:
You can spend as low as £8,000 to fly to Palma, and up to £26,000 or more to cover the jet;
The two destinations are 1,100 miles away from each other;
There are over 20 FBOs you can choose from in London.
Happy travels!