What's a better combination than a shopping spree in the European capital of fashion, Milan, and a relaxing and exciting weekend in one of the most fun places in Europe, Ibiza? I certainly cannot think of many things but I know that it's a true blessing to travel this route.
An even bigger blessing is to hire a private jet which, given that you're here, you're probably planning to do. For that purpose, in this article, I'm going to focus on things that can make your planning process much easier and stressless, such as prices, private airports, types of jets, and more, so let's get started.
Milan to Ibiza: Overview
Ibiza is a tricky place to reach even if you're located in Spain since it's an island. However, it's perfectly reachable by both road and air, but the former might be a bit exhausting, especially if you're starting your trip from Milan.
There are roughly 950 miles between the two locations and that means that a non-stop car ride would take at least 17 hours. This is where a private jet seems like a great choice since it'll only take you between 1 and 2 hours to reach Ibiza. A turboprop plane might take some two and a half hours more, but it should pay off in rental price.
While we're at pricing, know that this can be a bit tricky to determine due to the various factors that influence the final cost. Such variables include date and time of flying, planned overnights, type and size of jet, and the list goes on. But roughly speaking, to hire a jet from Milan to Ibiza could cost you from 7,000 EUR to 27,000 EUR, depending on all the factors from above.
Milan and Ibiza are both regularly visited by VIPs, so the infrastructure for welcoming such guests is satisfying. You will easily locate a fixed-base operator (FBO) that will make your flight more pleasant, and I'll recommend some in the following paragraphs. But first, let's start with the prices.
Pricing Options
As I said, pricing can be very tough to determine for private flights. But let's see what exactly is the catch, and how much each category of jets is going to cost you, roughly.
Milan to Ibiza Average Flight Prices
Below are the average estimated prices for the Milan – Ibiza route. The prices have been written as seen from the official website of The Aviation Factory.
| | | | |
| --- | --- | --- | --- |
| Aircraft type | Number of passengers | Milan to Ibiza route price | Estimated flight time |
| Turboprop | 4 – 19 | 9,500 EUR | 2 hours 25 minutes |
| Light jet | 4 – 11 | 7,500 EUR | 1 hour 45 minutes |
| Midsize jet | 6 – 10 | 12,000 EUR | 1 hour 35 minutes |
| Heavy jet | 4 – 96 | 20,000 EUR | 1 hour 35 minutes |
A non-trained eye would be confused by the prices, seeing that a turboprop plane, which is slower and de facto less comfortable, costs more than a light jet. That, however, is not the case. If The Aviation Factory offers you a turboprop that fits 19 people for 9.5K, that's quite a better deal than a 7.5K light jet with a capacity to fit 11 people max, so take this into consideration as well.
We'll focus on prices for specific jet models further below, after we go over the private airports and FBOs.
Milan to Ibiza Airports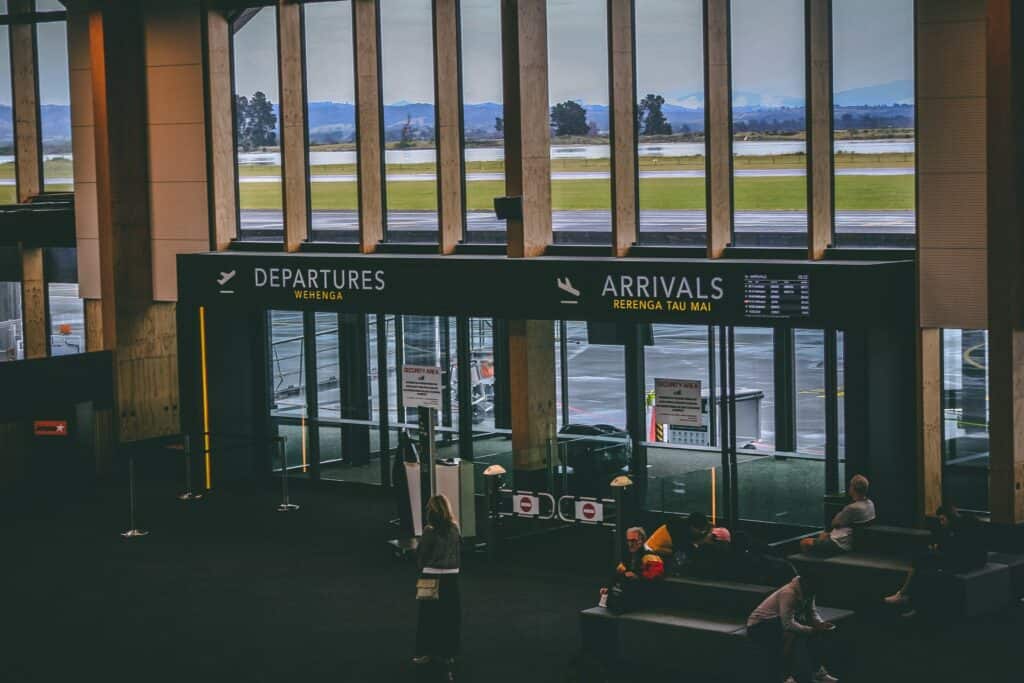 Rome does steal most of the spotlight, but Milan is still the second most-visited city in Italy, so you can imagine how well-developed it is in terms of air travel. In fact, there are three big airports surrounding Milan – Linate, Malpensa, and Bergamo.
Our focus is not on commercial flying, so let's see how these airports are doing in terms of FBOs, or private terminals.
Milan Linate to Ibiza
Milan Linate might be the most convenient airport in terms of closeness to the city center. It's located some 6 miles away from Piazza Duomo and it takes about half an hour by car to reach it. There is also a good public transport connection which can take you to the airport in some 40 minutes.
Even those taking a commercial flight can enjoy luxury at Linate. There are VIP lounges as well as concierge services that you can order. However, private flyers mostly rely on the omnipresent Signature Flight Support. This FBO has everything you need from huge lounges to helpful personnel that's always there for you. The private terminal isn't located within the airport building but nearby, at a separate facility.
If not Signature Flight, then Argos VPH General Aviation might be a good choice. This is a pretty famous local network of FBOs that runs terminals all over the country. Their facility is classy, the personnel are polite and ready to assist you in anything you want like renting a car, booking a table at a restaurant, or even maintaining or refueling your jet.
Another FBO that I would gladly recommend is Sky Services. Another local brand that has developed a huge network of luxury FBOs including all sorts of services and amenities. There are cozy lounges, conference rooms, as well as snooze rooms, so I guess every mood you might have is covered.
Milano Prime is considered a private airport and it operates within Linate. It's also present at Malpensa which I will write about next. This is a fantastic airport with amazing dining facilities, concierge services, catering, luxury lounges, conference rooms – you name it, they have it. You can also opt for under-the-wing services such as maintenance, fueling, or storage.
Milan Malpensa to Ibiza
In terms of private flying, Linate and Malpensa have more or less the same fixed-base operators or private airports (read Milano Prime). The difference is that Malpensa is a bit further away from the city center, taking about 50 minutes to reach it by car. Luckily, there's a metro line that can take you directly to the airport.
Here's a list of all the FBOs or private airports that you can encounter at Malpensa:

Milan Bergamo to Ibiza
Bergamo is a town located some 35 miles away from Duomo Milano, the city's center. Even though it's a separate town the airport is considered to be a Milan one. This airport is mostly famous for operating low-budget companies' flights.
This makes it a bit unpopular among private flyers. However, there are perks that you could take advantage of if this airport is convenient for you. There are VIP lounges that you can use, and other options for some fee, like skipping the line or taking the fast track.
Ibiza Airports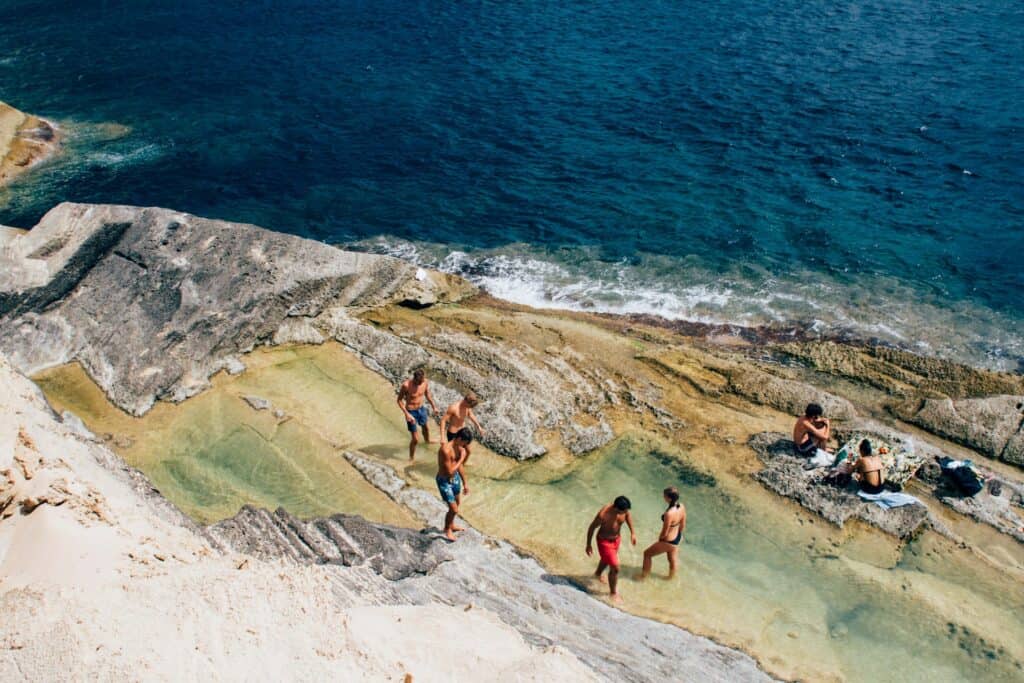 You already know that Ibiza is an island so it makes sense that it's served by "only" one airport – Aeropuerto de Ibiza (IBZ). Simply called Ibiza Airport, it's located some 6 miles away from the center of the city, which makes reaching it super easy.
Private flying is made possible, of course, with solid fixed-base operators running the private terminals at the airport.
Sky Valet runs a great private terminal comprising VIP concierge services, and they also have a customized welcome. This is a concept that is completely passenger-oriented, and where all attention is put on the client to feel warm and cozy. They will do anything to assist you with everything you need, such as renting a car, a limo, a helicopter, you name it.
Avia Partner is another FBO that you could consider when flying to Ibiza. This private terminal comprises a huge VIP lounge, maybe the biggest one I've ever seen, and also has snooze rooms, a kitchen, showers, as well as places for business, such as conference or meeting rooms. You could also use some of their ground handling services and have your jet refueled, or leave it for maintenance and storage.
Which Jet Models Can Fly You to Ibiza From Milan?
Choosing a specific jet that will take you from Milan to Ibiza will mostly depend on how fast you want to get there, how big your party is, and what features you want the jet to have. In terms of mileage, most jets will be able to pass this route without refueling.
Small (Turboprops, Light Jets) and Midsize Jets
A turboprop will be slower than other jets, for sure. However, this is not a long route, so the difference in travel time is not as significant, i.e. you'll barely feel the difference. The first one I'd like to recommend is the Pilatus PC-12 NGX which can take a maximum of 8 people on board. It has WiFi access, is pet-friendly, and needs 2 hours and 15 minutes to reach Ibiza. To rent it, you'll need around 10,500 EUR.
Another cool turboprop is the Piaggio Avanti II. It's also pet-friendly but with a slightly smaller cabin that can welcome 7 passengers. Travel time is very solid for a turboprop – 1 hour and 50 minutes, while the rental price on the jet amounts to some 10,000 EUR.
If you decide to take a light jet, I highly recommend the Citation Mustang. This is a very luxurious jet tailored for a family of four or two couples. The cabin is quite comfortable and spacy, as the travel time measures 2 hours sharp. You can take your furry friend with you, while the price to rent this jet is some 8,500 EUR.
For more or less the same price, you could rent the Phenom 100E. This jet has a seating capacity of 5 people and needs five minutes more to fly from Milan to Ibiza. The design is very modern-looking and the cabin is quite spacious.
A midsize jet would take comfort to a new level, and the first one that comes to mind is the Citation XLS. This is a very beautiful jet with a huge cabin that is suitable for 9 people. The estimated travel time from Milan to Ibiza is 1 hour and 40 minutes, while the price to pay for this plane is around 13,500 EUR.
If not that one, consider the Learjet 60XR. This midsize jet has a big walk-around cabin that can fit a maximum of eight people, with the possibility to take a pet on board and connect to the Internet. It costs around 16,500 EUR to rent and should take you to your destination in 1 hour and 35 minutes.
Heavy Jets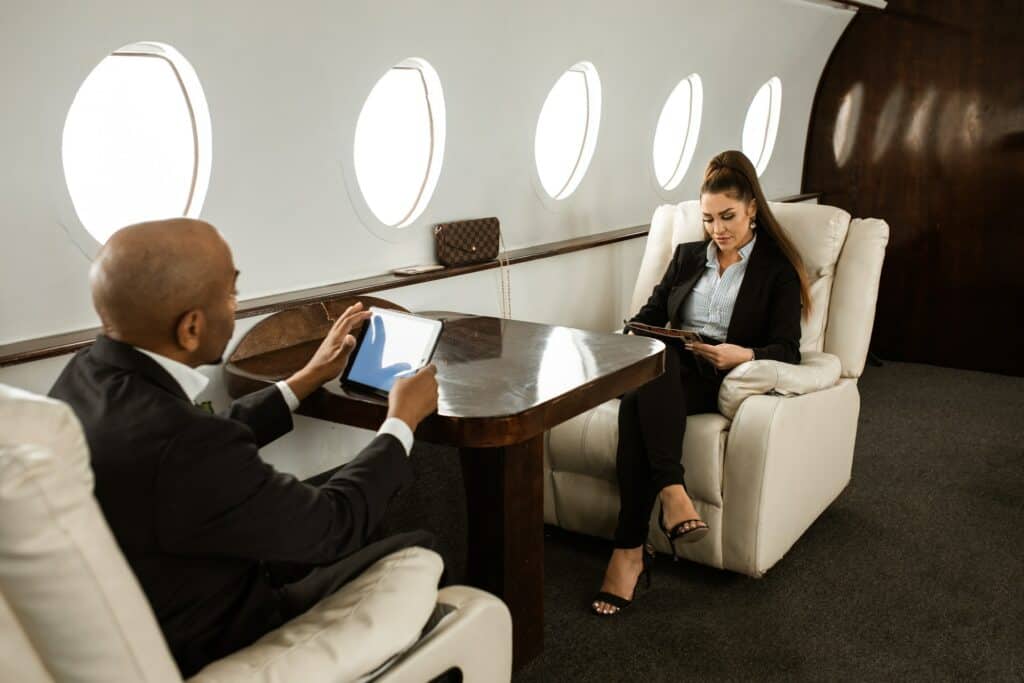 Obviously, a heavy jet will take all things to a different level – speed, comfort, and style. As mentioned, speed is not very visible on short or semi-short routes like this, but the other factors remain.
A pretty affordable and comfortable heavy jet to consider on this route is the Challenger 605. This jet needs 1 hour and 35 minutes to fly from Milan to Ibiza and will cost you around 21,500 EUR to hire. The cabin is pretty huge and fits a total of 12 people.
But if you want to consider a more modern-looking jet with a walk-around cabin, check out the Legacy 600. This is a heavy jet that fits 13 people in total plus a pet and needs the same amount of time as the 605 to reach Ibiza. It'll cost you some 23,500 EUR to rent it.
Finally, if you're ready to reach deeper into your pockets, consider the Falcon 2000. The cabin is so pretty and wide, with the seats arranged in a very friendly manner, facing one another. The maximum seating capacity is 10 people, you can take your pet along, and it's suitable for smokers or enjoyers of a good cigar. You could rent this jet for some 25,500 EUR, and expect to reach Ibiza in 1 hour and 40 minutes.
Prices Per Plane Type: Overview
Below, you will find the prices per plane type and model.
| | | | |
| --- | --- | --- | --- |
| Plane type | | | |
| Light and midsize jets | Number of passengers | Flight time | Price |
| Pilatus PC-12 NGX | 8 | 2 hours 15 minutes | 10,500 EUR |
| Piaggio Avanti II | 7 | 1 hour 50 minutes | 10,000 EUR |
| Citation Mustang | 4 | 2 hours | 8,500 EUR |
| Phenom 100E | 5 | 2 hours 5 minutes | 8,500 EUR |
| Citation XLS | 9 | 1 hour 40 minutes | 13,500 EUR |
| Learjet 60XR | 8 | 1 hour 35 minutes | 16,500 EUR |
| Heavy jets | | | |
| Challenger 605 | 12 | 1 hour 35 minutes | 21,500 EUR |
| Legacy 600 | 13 | 1 hour 35 minutes | 23,500 EUR |
| Falcon 2000 | 10 | 1 hour 40 minutes | 25,500 EUR |
Conclusion
If they were food, Milan and Ibiza would be apples and cinnamon – the perfect travel combination. If you're one of the lucky ones to enjoy these two cities and travel by private jet, keep in mind the information you read earlier in order to have the best flight possible.
The average flight time from Milan to Ibiza, via private jet, is from 1 to 2 hours, or more if you opt for a turboprop. However, in the text above I've listed a turboprop that can take you to your wanted destination in under two hours.
The average price to pay goes from 7,000 EUR to 27,000 EUR, while this number could get pretty higher if you decide to go full luxury. Finding a perfect FBO is easy-peasy when these two locations are considered. So, now that you have all the essential information, all that remains to be said is happy travels!