Fractional jet ownership, or fractional aircraft, are terms that stand for multiple owners sharing, leasing, and operating a single aircraft.
This is an ideal solution for all of you who fly frequently, spend many hours per year in the air, but not enough for a jet purchase to make sense.
In the following paragraphs, we'll explain how fractional ownership works, how companies avoid conflict of interest between different owners of the same plane, how to decide whether it's the right option for you, and what are some of the benefits of fractional ownership compared to full ownership and chartering.
Fractional Jet Ownership Overview
With fractional ownership, you're both the owner and customer of the aircraft which you share with others, and you have a guaranteed number of hours in the air in yours or a similar plane with as little as a couple of hours' notice.
There are many expenses and complications that you can avoid if you decide to go for fractional jet ownership, such as pilot and jet accessibility, discretion and privacy, international flying, repositioning fees, liability, liquidity, and so on. All of this makes fractional ownership much more desirable.
But what about the aircraft companies? Well, even though aircraft companies can benefit a lot from their customers becoming aircraft owners, most of them will encourage you to consider fractional ownership. The company's benefit is constant cash influx and a large number of operating aircraft at their disposal (when people become full owners, it's a huge one-time payment, but the aircraft company no longer gets to fly your plane for other purposes).
The customer's main benefits are lower costs and fees, changeable subscription packages, a larger number of aircraft available, and once they want to end the contract, they can either sell their shares back to the company or to another owner (although this may come with a remarketing fee).
The way we see it, owning a jet is more of a matter of style and status, and less a matter of practicality. Don't get us wrong, there's nothing wrong with wanting to enjoy the luxury of total jet ownership for your money and satisfaction.
But if we're talking practicality and economy, then fractional ownership is the way to go.
Owning a private jet is more of a subscription, than particular jet ownership, although you do pay for a particular plane that you will be allowed to fly whenever it is available. Due to having other people as owners of the same plane, the companies resolve the conflict of interest (the advantage of flying) by allocating other planes of a similar type whenever the original plane is occupied.
Here are some of the most important details you should know about fractional ownership.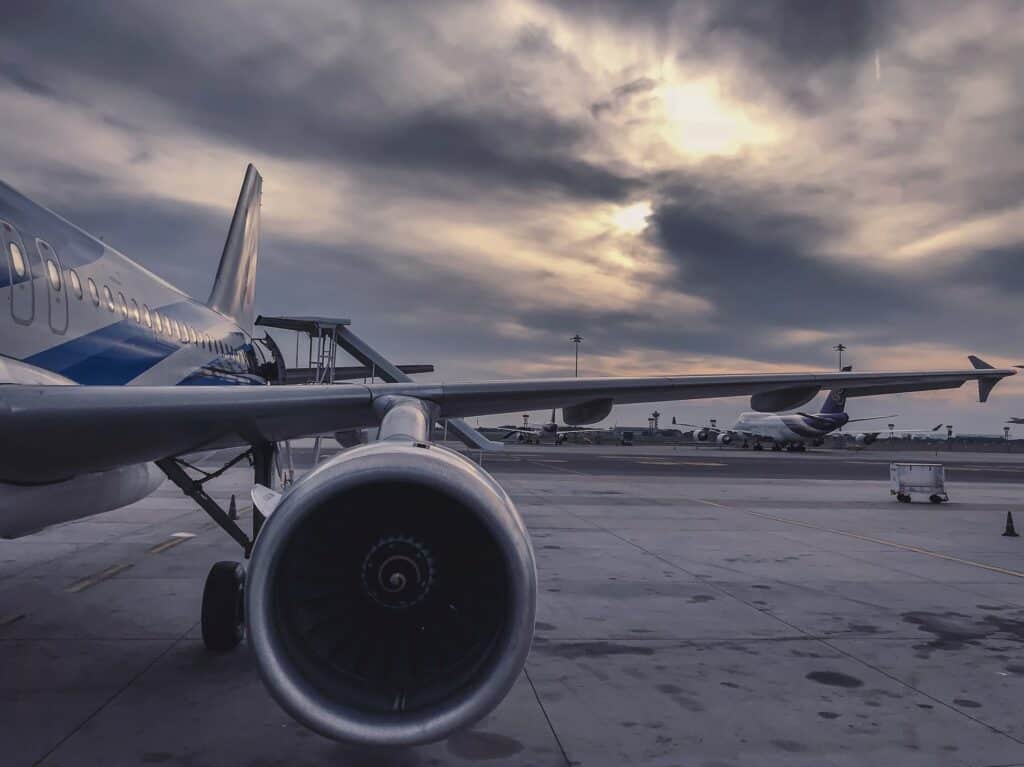 What Do You Own With Fractional Ownership?
Buying a fractional jet share usually means paying partial ownership, or share of a specific jet/aircraft. With this partial ownership, you are allocated between 50 and 400 hours in that aircraft per year, depending on your share size.
Of course, the single aircraft you've become a partial owner of won't always be available when you or all other owners need it. But this doesn't mean you can not fly, on the contrary – you will either get an aircraft of the same level, or you can choose to upgrade or downgrade to any other jet type from the company's fleet if that's what you like.
The reason for this is that economically it's much more reasonable for you to fly a small jet for a small number of passengers, even though your ownership subscription is for a large jet, for example. Flying a (semi) empty plane means increased costs that will ultimately be charged to you.
To make things clearer, this means that you can fly whenever you want, even if the particular plane you partially own is not available (if another owner is flying it). You and the company decide together about the alternative option based on your current needs (the number of passengers, route, etc). You can always downgrade to a smaller plane to reduce flying costs in terms of fuel and staff, or you can upgrade if you have more people on board, but this will cost you more money.
How Big Are Fractional Shares?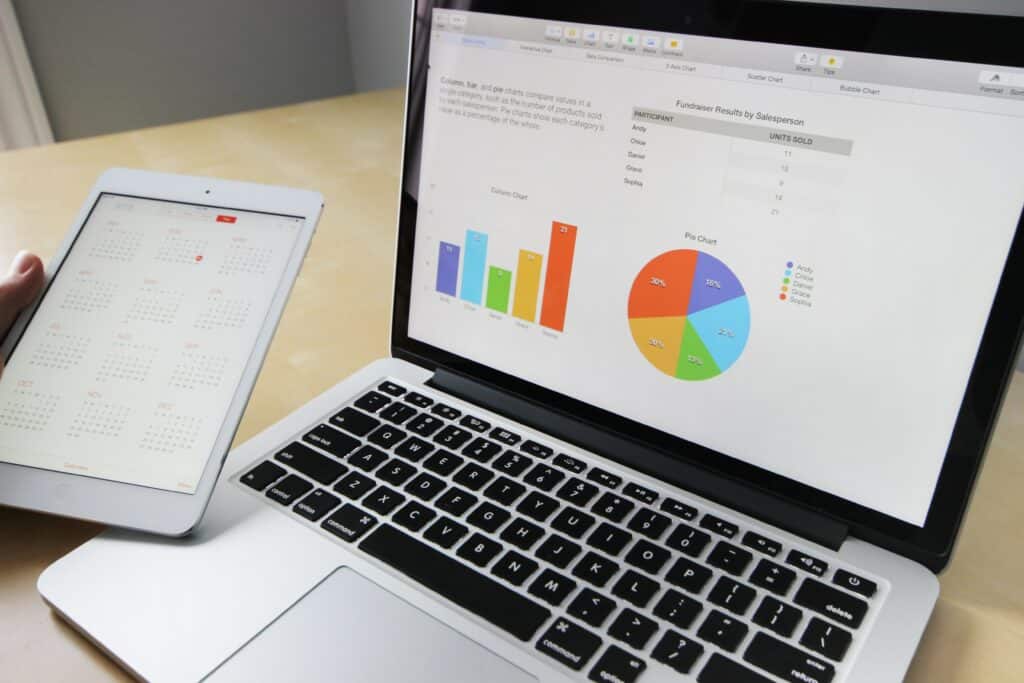 The operating time for fractional shares is usually accounted for based on the 800 hours in air per year norm.
This means that 100% ownership (1/1) is 800 designated hours per year.
These 800 hours are then further divided between all fractional owners. The smallest fraction you can purchase is 1/16 of an aircraft, but other common ownership shares are also ½, ¼, or ⅛.
Here's what that means in hours:
| | |
| --- | --- |
| 1/16 | 50 hours in air per year |
| 1/8 | 100 hours in air per year |
| 1/4 | 200 hours in air per year |
| 1/2 | 400 hours in air per year |
Some companies also offer days-based fractional shares, rather than hours-based. This means that:
| | |
| --- | --- |
| 1/16 | Would equal 20 days in the air per year |
| 1/8 | Would equal 40 days in the air per year |
| 1/4 | Would equal 80 days in the air per year |
| 1/2 | Would equal 160 days in the air per year |
| 1/1 | Would equal 320 days in the air per year |
Now, besides differences in the number of hours you get to spend in the air with each share size, there are also some additional perks for those who decide to go for a bigger share:

Availability warranty – the bigger the share you get, the greater the guarantee that you'll always be provided an aircraft, even on short notice;
Ferry waivers – usually, when you fly outside of the aircraft company's primary area for providing services, the owner needs to cover the deadhead costs. If you purchase a bigger share, you may be excused from the costs in some cases.
Rules of overflying – some companies let fractional owners use their "next year's hours" if they've passed their yearly limit.
Short leg waivers – for large share buyers, small flight times, such as 1 hour, can sometimes be waived from their flight time account.
Busy period access – when popular holidays and crowded travel dates come, it can easily happen that the companies stay without available aircraft. To prevent that, they prolong call-out periods, reduce their services, and apply other restrictions, but only to those who own smaller shares. The big fish is usually spared from these measures.
What Costs Do I Need to Cover in Fractional Jet Ownership?
The costs of fractional jet ownership can be divided into these categories:

Acquisition costs – these are also called an initial capital fee, or purchase costs. They depend on the plane type and share size.
Maintenance fees – these cover the costs of upgrades, maintenance, crew salary, hangaring, pilot training.
Hours in flight – each time you use the aircraft you're being charged for actual hours you spent in the air. These charges cover fuel, in-flight catering, in-flight maintenance, and nominal price for taxiing.
Fuel surcharges.
These four basic categories of costs can vary depending on the above-mentioned conditions, company, and current market trends.
How Do I Know It's for Me?
When it comes to moving from simple chartering to purchasing a plane share and becoming a fractional owner, or actually purchasing the whole plane, the key question is:
How many hours per year do you spend in the air?
Usually, you should be spending more than 200 hours per year in the air for the whole jet purchase to make sense, whereas fractional jet ownership pays off at 50 hours per year.
But this variable alone is not enough to just go for fractional ownership. You should also consider your traveling companions: how often do you need to change the aircraft size?
If your trips are always of the same type: family trips, personal trips, business trips, and there's a more or less constant number of passengers flying with you, purchasing a share makes perfect sense. It will save you tons of money spent on chartering each individual flight.
But if your needs for plane size vary throughout your travels and you never know if you'll be taking a bigger or a smaller group with you, then a share might not be the right answer.
On the other hand, most fractional ownership programs will let you use the other aircraft from their fleet, except that for those larger than yours you'll most likely need to pay more.
What if I Want to End My Deal?
When it comes to purchasing a complete private jet, this is usually a lifetime investment – it means that you'll be running a separate business just for the jet to work, and once you decide to sell it, you have additional costs from that very procedure, not to mention that the plane will lose its value. This means that both closing and ending the deal with a private jet purchase can be difficult.
When it comes to fractional jet ownership, things are much simpler.
Consider fractional ownership as a 5-year financial commitment. Some companies offer even shorter contracts.
But if you want to opt out, it's not a problem. You can usually do it after three years, and depending on the specific companies policies, your shares will be rebought by the company at the same market price as you bought them. However, since the share and plane value will slightly decline by that time, you will be charged a remarketing fee of 7%.
What's the Administration Behind the Procedure?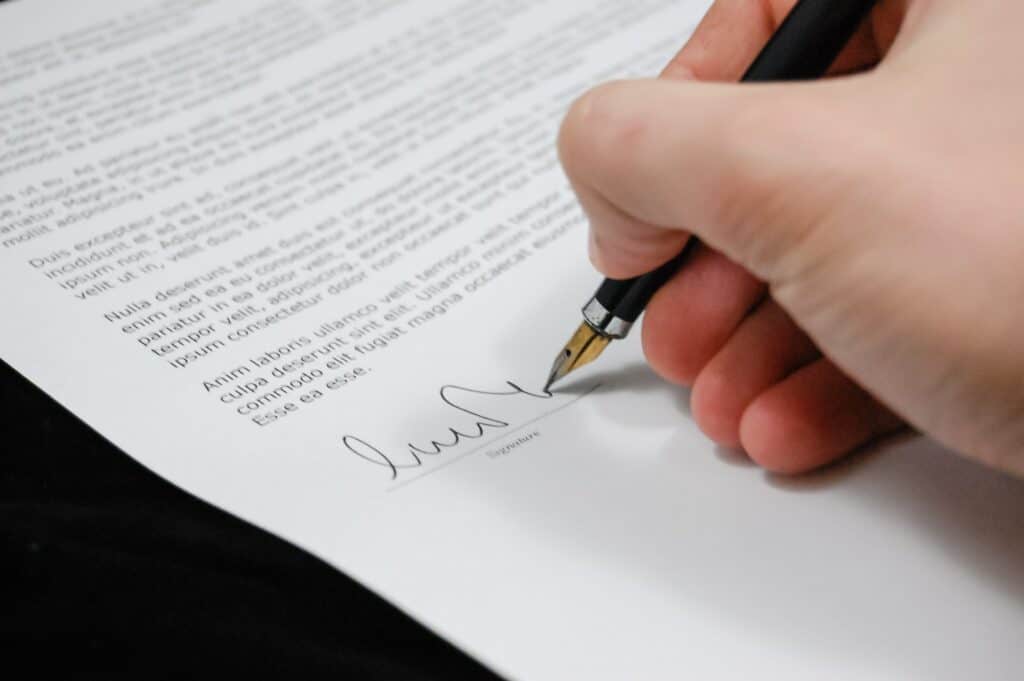 There are usually four types of documents that you need to sign to become a fractional owner of a private jet:

The deposit agreement;
The purchase agreement;
Master Dry Lease Exchange Agreement;
Management agreement.
The Deposit Agreement
If your aircraft is to be delivered to your service provider, they will likely want you to give them a deposit so they would hold your share.
This document outlines which aircraft you're buying a share in, guarantees that the price will remain the same, and includes a precise date of delivery.
With this contract, it's very important that you understand when, how, and why your deposit can become non-refundable.
The Purchase Agreement
This document is for making an actual purchase of a fractional share from the aircraft company. It should contain bullet-proof representations and warranties, title, the condition of the aircraft, terms of repurchase at the end of the contract term, etc.
Keep in mind that there will be a decline in the cost of your aircraft by the time your agreement ends, which is why the value of your share will also be lower.
The repurchase price should be thoroughly negotiated as well as other options for you to transfer your shares and enjoy your liquidity.
The Master Dry Lease Exchange Agreement
This type of agreement manages the relationship between the fractional owners. All the owners need to agree to share the plane, in order for the service provider to be able to utilize their entire aircraft fleet to service all owners' needs.
This means that each owner owns a fraction of the plane, or put in other words, each owns a share of the plane, and if the plane is in use whenever you want to use it, you'll get another similar one.
The Management Agreement
The Purchase Agreement and The Management Agreement together provide the cores of each fractional owner's investment.
It puts you in the place of a manager of your aircraft and the administrator of your fractional ownership program.
It also tells you when you can fly, and for what additional price, as well as how far in advance you should reserve your flight.
What Companies Offer Fractional Jet Ownership
To be fair, almost every private jet company offers fractional jet ownership. If they sell and/or rent, they probably offer shares as well. However, here's a list of some of the companies that offer fractional jet ownership that we would recommend:
Fractional Ownership vs Chartering Benefits
Spending over 50 hours in the air per year is a reason enough to consider fractional ownership instead of chartering. Let's see what are some of the benefits you get.
One Leg Flying
With fractional ownership, you pay for the time you spend in the air, so if you're flying one-way, you're not charged for the empty plane's return;
Consistency
With charters, you never know what type of plane you'll get, especially if you're trying to save up money. Fractional ownership subscribes you to a certain level of service, so even when your particular plane is not available, you'll get one of the same class;
Destination flexibility
This also stands for standard airline services. Sometimes, you can not get a direct flight between two destinations of your choice, and your costs in terms of time and money can rise just because you need to transfer. With fractional jet ownership, you can go to any destination at any time.
Flexibility
Scheduling and flying flexibility is something you can have with charters but only to some extent and usually for pretty big money. If you're trying to save up on the seats, or you're chasing those empty leg flights, don't expect much flexibility location and time-wise. On the other hand, in most cases, and within short notice, you can book a flight anywhere and at any time as a fractional shareowner.
Security
If we're talking confidential business information and similar stuff, we need not mention how much safer you are alone on your flight than on charter flights.
Service Quality
As a fractional share owner your on-plane service is highly personalized and the flight is as comfortable as you can imagine. Food, beverages, and other services are specially tailored to each mission.
Fractional Ownership vs Full Ownership Benefits
Full plane ownership is attractive to many people, but let's see why fractional ownership may be a better option.
Cost-effectiveness
If you're spending less than 200 hours in the air, purchasing a plane is not effective.
Simplicity
You have far fewer responsibilities as a fractional shareowner. Running a private jet is like running a business – it's very time, money, and nerve consuming, as you need to do everything, from hiring a pilot and crew, to maintenance, administration, accounting, etc. With fractional ownership, the service-providing company does all that for you.
Short-term Investment
You can end your contract with the service provider usually after three years, but even if you don't end it, 5 years is the longest you think it ahead. When you purchase a plane, that's a lifetime investment.
Summary
So, a lot has been told about how fractional jet ownership works, and repetition is the mother of knowledge. Before we wrap up, let's briefly summarize everything that's been told in this article.
Fractional jet ownership means buying a share of a single aircraft, along with other buyers who also don't want to be full-time owners.
Depending on the size of your share, the aircraft will be available to you a certain number of hours during the year.
With fractional jet ownership, you're only charged for the number of hours spent in the air. All other costs are taken care of by the company.
You won't always fly the same aircraft that you fractionally own. Sometimes, it won't be available, so the service provider will assign you one that is of the same class.
The bigger your share, the more perks you can enjoy.
Fractional jet ownership is right for those people who spend more than 50 hours per year in the air, and who don't vary too much with their needs regarding the size of the plane.
Of course, there is some administration, but it all comes down to 4 contracts, and your deal can usually be terminated in 3 -5 years. You will have to pay a 7% remarketing fee, and your shares might lose value by then, but this is the loss you should be ready for.
Almost every company that offers chartering, renting, or buying, also offers fractional jet ownership, so you won't have trouble finding these services.
We hope this article was informational and useful and that it answered all of your burning questions about fractional jet ownership. Are you ready to become a jet share owner?
Stay tuned for more articles on our site!