For over a decade, Stratos Jet Charters have provided consistently excellent on-demand jet charter service across the United States and worldwide. They are the preferred jet charter broker for some of North America's most selective customers, and no wonder!
Stratos Jets have invested in technology and established systems that enable seamless and efficient coordination of even the most complex itineraries, ensuring a stress-free travel experience for their customers. They have unsurpassed safety standards, extensive aircraft knowledge, and dedication to outstanding service, so let's review this company and share more details about how it works and what it offers.
The History Behind Stratos Jet Charters
In 2006, multiple aircraft manufacturers and agencies competed for business travel clients in private aviation. A long-time aviation enthusiast, Joel Thomas, realized that he can create an excellent private jet service to fill this market gap, and he started Stratos Jet Charters that same year. Stratos quickly became one of the most trusted and adaptable charter brokerages in the private aviation business thanks to Joel Thomas' "culture of safety." As a president of the Air Charters Association of North America (ACANA), he ensured that Stratos became one of the first brokerages supervised by ARGUS, a third-party safety rating system for aircraft operators.
As a way of providing a SaaS solution for connecting providers of private jet services and private flyers, in 2019 the company launched Stratos Air Charter Marketplace. With help of Flight Radar®, a trip-matching technology directly developed by Stratos Jet Charters, fliers can instantly access their easy-to-use system to find the best-positioned aircraft and empty leg flights. It also gives users access to historical flight data, manages trip budgets by aircraft type, and compares on-demand flight rates to those charged by jet cards.
The advantages of Stratos Air Charter Marketplace extend beyond the booking process, offering both carriers and travelers collaboration which ensures access to timely and updated information, minimizing any unexpected surprises on the departure day.
On-Demand Private Jet Services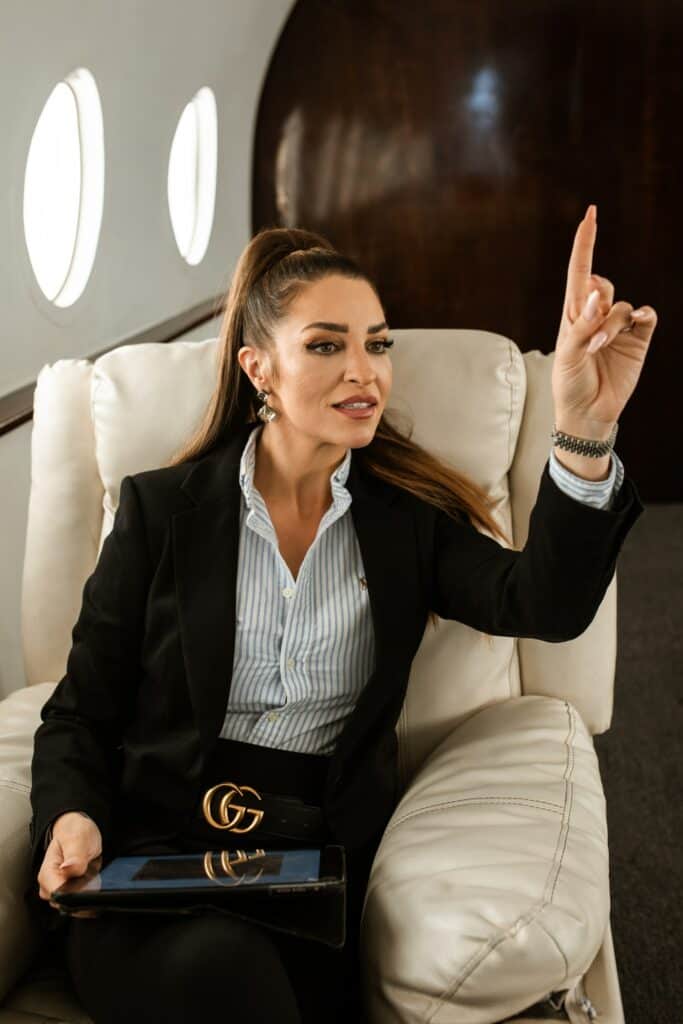 As a charter brokerage company, Stratos Jet Charters specializes in organizing private jet charter flights on demand and helping their clients make wise purchasing decisions for every charter flight.
Their goal is to build a long-term relationship with a repeat clientele who wants a safe private charter experience and stress-free travel.
The company's mission is to address and better understand each and every client's individual needs. Stratos travel agents make arrangements (like finding and booking private jet services) that are specifically tailored to the customer's unique travel requirements. The passengers will find a selection of aircraft with up-to-date amenities and the best safety ratings, while the Stratos' agents handle their needs.
Stratos Jet Charters offers:
On-Demand Jet Charter,
Personalized Concierge Services,
Charter Flights to Sports Events,
Group Travel Charter Flights.
The company can organize a jet to and from some of the most popular holiday locations, even if those locations offer little or no airline service. The company and its agents will assist you to fly wherever you want to, with an unrivaled aircraft range and service.
Once your agent schedules your flight, you may see all of your travel arrangements at any time, make modifications and requests, and rely on Stratos' support team and staff that they'll take care of even the smallest details.
Safety Standards
Above everything, Stratos Jet Charters is devoted to safety. The company is an ARGUS-certified and WYVERN-approved jet charter broker, indicating that they stick to the highest safety standards.
Private Jet Membership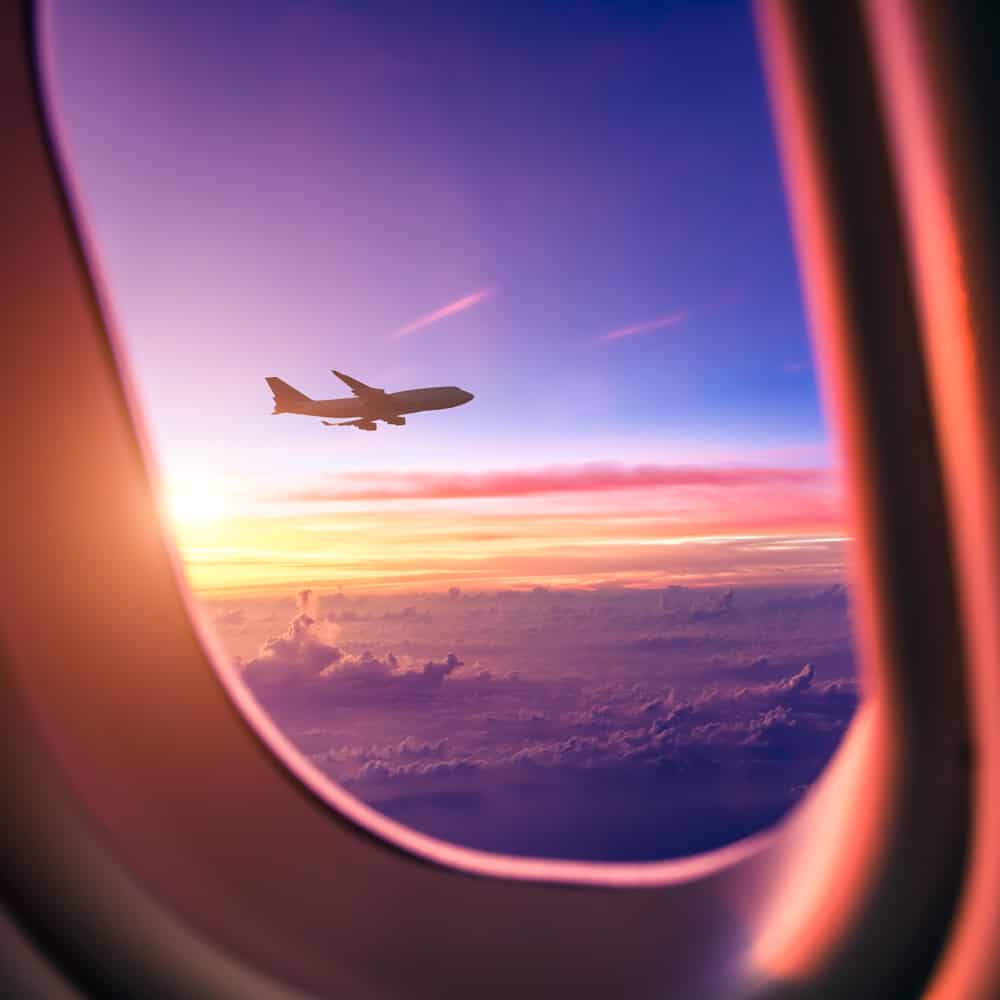 The growing demand for flying private creates a lack of jets which, in turn, causes the prices to go higher. The Stratos exclusive membership responds to this by offering fixed and very competitive pricing for private jet services, taking your private jet membership to new heights.
You can lock in your hourly rate across five aircraft types for a small initial payment and you will pay the full amount once you are ready to fly. This means that you, as a client, will have a lock-in price for up to 12 months when using the new Soar Membership program.
Stratos Jet Charters Membership Programs
This private aviation company offers two types of membership programs, so let's see what each of them offers.
SOAR Membership Program
Members in the SOAR program have fixed-rate access to the world's most dependable airlines, as well as flexible cancellation conditions and fast mechanical service (within 24 hours).
For the next six months, an $8,500 deposit locks up the price for five aircraft classes.
Flights booked more than 72 hours in advance are guaranteed to be available.
If you cancel a flight up to 72 hours in advance, there are no penalties.
There are no limitations on the number of flight hours that can be flown during this time.
There are no additional costs for repositioning the jet and de-icing (if needed). Hangar fees and pet fees are included in the primary price as well.
SOAR HIGHER Membership Program
For 12 months, a $14,500 initial deposit locks in prices for five aircraft classes.
Guaranteed confirmation for flights booked more than 72 hours in advance.
No penalty if you cancel a flight in advance (for up to 72 hours).
There are no restrictions on the number of flight hours during the period.
There are no additional costs for repositioning, de-icing, hangar fees, or pet fees.
Repositioning, de-icing, hangar rentals, and usual pet fees are all included in the price. Members get unlimited access to every private jet of any size, for 365 days a year. There is no restriction on how many flying hours you can utilize throughout the membership period. This method ensures a consistent private flight experience.
…
The company's memberships cover flights within 220 miles of the Canadian and Mexican borders and flights in the Bahamas. All international flights will be subject to a 10% hourly surcharge.
You can lock in guaranteed hourly rates and aircraft availability for an upfront payment of either $8,500 or $14,500.
Another perk is that Stratos members can book flights for other passengers – even if they aren't on board.
Travel plans can suddenly change in a world that's continuously evolving, which is why members have extensive cancellation terms – there are no penalties for cancellations or rescheduling up to 72 hours before your departure, regardless of the trip type. You can now save money by booking early, and you can cancel if needed.
Aircraft Types Available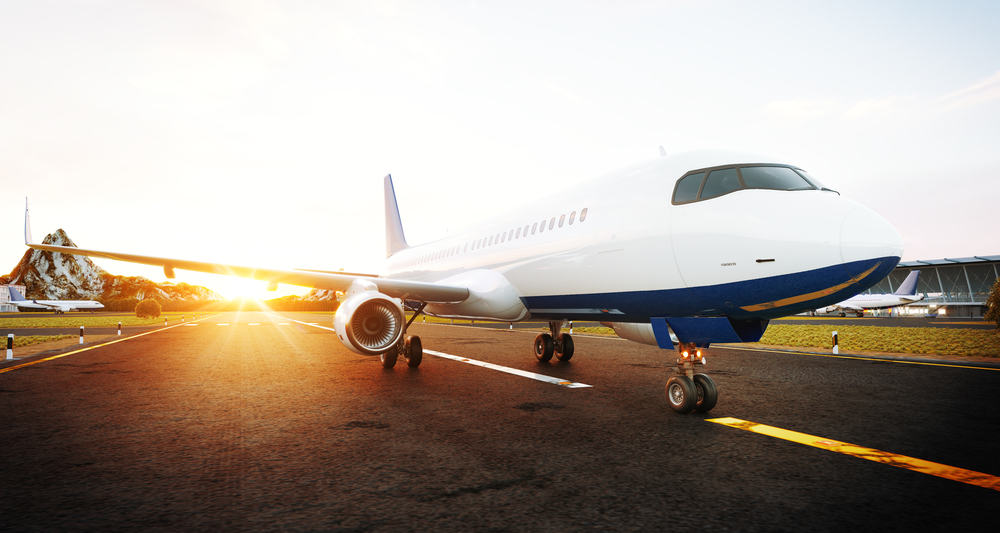 Now that you know the different membership options, let's see the types of jets Stratos Jet Charters offer.
1. Light Jets
The fixed price for light jets with Stratos Membership is $7,450/hr.
Why Choose a Light Private Jet?
Light jets are the most cost-effective option for short journeys, especially if the flight is no longer than three hours (or 1,200 nautical miles). It's the ideal solution if you are flying with six or fewer passengers. The luggage limit is 40 pounds (a little less than 20 kg) per person.
Our Recommendation: Mitsubishi Diamond
You owe the Mitsubishi Diamond a big thank you if you're a fan of the Beechjet 400 or the Hawker 400/400XP. This sturdy airplane serves as the forerunner of both of these variants. Mitsubishi Diamond jet charters are still in demand today as a tribute to their durability and dependability. The Diamond was first built in 1969 by Mitsubishi Heavy Industries. They planned to develop a brand-new turbofan aircraft as their signature business jet, a plane that could compete with other pioneering light business jets, like the Cessna CitationJet and Learjet25.
The end product is a jet with the following characteristics:
a capacity of 8 passengers;
a maximum range of 1,250 miles;
a four-person club layout and a side-facing divan;
a cabin with a maximum altitude of 41,000 feet ;
a top speed of 494 mph.
The cabin is 305 cubic feet in size, with the following dimensions:
15.6 feet in length;
4.9 feet in width;
and 4.8 feet in height.
Mitsubishi designers added a few cabin upgrades to Diamond to make it look better and more maneuverable for travelers. These include the following:
a flat floor design;
an extra shoulder space;
a full lavatory.
The Diamond can meet the demands of business travelers and premium recreational guests alike. Even though this aircraft has been around for a little less than 50 years, it's still doing well, with Stratos Jet's tools and knowledge to organize stress-free air transportation on these historic planes.
Members also have access to the following aircraft: Beechjet 400, Premier 1A, Citation 500, Citation 525, Citation Bravo, Citation CJ1/2/3/4, Citation Encore, Citation II, Citation SII, Citation Ultra, Citation V, Citation Jet, Falcon 10, Hawker 400XP, Lear 31, Lear 35, Lear40, Lear40XR, Mitsubishi Diamond.
2. Super-Light Jets
The fixed price for super-light jets with Stratos Membership is $8,780/hr.
Why Choose a Super-Light Private Jet?
Super-light planes are a step up from light jets, with increased cabin and cargo room.
Our Recommendation: Learjet 45
The Lear 45 ticks all the requirements for executives looking for a luxurious, well-proven jet charter. Learjet, a Bombardier Aerospace Company, produces the Learjet 45. Some of its features are:
eight separate club seats;
a range of 1,710 nautical miles;
travel speed of over 533 miles per hour.
The Lear 45 can rise at a pace of 2,466 feet per minute and reach a height of 51,000 feet, well above any severe weather. In terms of overall performance, the Lear 45XR leads in the super-light category. It can go further and quicker than any other charter jet in its class.
Bombardier spared no expense when it came to the interior of the Lear 45. It provides a roomy and pleasant environment for corporate leaders and leisure tourists to rest and enjoy their journey.
The Lear 45 has a big lavatory with a sink, a modest closet, and a refreshment facility. The Lear 45 has two storage compartments, one in the nose and one in the aft, accommodating up to 500 pounds of luggage. It also includes several interior upgrades, such as:
a remodeled cabin;
enhanced chair comfort;
extra space for your legs;
improved illumination.
The following aircraft are available to jet card members: Phenom 300, Citation Excel / XLS / XLS+, Learjet 45 / 45XR.
3. Midsize Jets
Mid-size jets range up to 2,500 nautical miles. They can go up to five hours flying nonstop. The capacity is up to eight people and has somewhat more baggage space than small-cabin planes.
Why Choose a Super-Midsize Private Jet?
Jets in this category have more spacious and more pleasant interiors than light and super-light jets. Mid-size jets can fly nonstop to every place in the United States, making them ideal for domestic travel.
Our Recommendation: The Sabreliner 60
The Rockwell Sabreliner 60, with a military background, is the perfect solution for anyone looking for ultimate comfort.
Created by the North American Aviation, the Military Sabreliner models were utilized by the United States Air Force, Navy, and Marine Corps in the 1960s.
The Sabreliner features:
ability to accommodate six passengers;
optimum comfort;
ample legroom for prolonged travels;
a range of 1,841 miles and a cruising speed of 471 mph.
Equipped with high-tech avionics, the Sabreliner 60 provides pilots with some of the most significant safety features for increasing situational awareness.
Despite it being originally created for military purposes, this upgraded model doesn't lack in comfort and luxury. You'll get access to a big cabin, a lavatory, and a beverage station that serves both hot and cold drinks.
Members have access to the following aircraft: Hawker 800XP, Learjet 75 / 60XR / 60 / 55, Citation III / VII, Gulfstream G150 / G100, Pilatus PC24, Astra, and Falcon 20.
4. Super-Midsize Jets
The fixed price for super-midsize jets with Stratos Membership ranges around $6,435-$12,025 per hour.
Why Choose a Super-Midsize Private Jet?
In recent years, super-midsize jet charters have grown in popularity among long-distance private passengers because they provide actual performance at lower airplane charter costs than their heavy jet competitors. Thanks to their larger cabins, this aircraft offers substantially better passenger comfort than midsize jets.
Our Recommendation: The Citation Sovereign
Cessna's Citation Sovereign jet provides class-leading cabin capacity for corporate clients who want to a first class private experience.
This jet is another step forward in the Cessna Company's aviation history. Based mainly on Citation Excel, Sovereign initially entered the private jet industry in 2004.
The Sovereign has a redesigned wing structure and several other design enhancements compared to its ancestor. This aircraft has a 25-foot cabin which is the biggest in its class – it can accommodate eight people comfortably. With a range of 2,846 nautical miles, it can transport business passengers without stops between destinations.
It has a luxurious cabin and features that corporate executives would expect to see on a larger, more expensive private aircraft, such as:
a full-service refreshment center.
entertainment and commercial facilities are available.
baggage capacity is the largest in class (100 cubic feet).
The Citation Sovereign will not disappoint you if you search for luxury and excellence for a business flight. It's an outstanding choice for a business jet that combines better overall performance with spaciousness and comfort.
The following aircraft are available to members: Citation X, Citation Sovereign +, Gulfstream G280 / G200, Challenger 350 / 300, Falcon 50.
5. Heavy Jets
The fixed price of a heavy jet with Stratos Membership is around $14,479 per hour.
Why Choose a Heavy Private Jet?
Heavy jets are the most spacious jets that resemble condos in the clouds. Equipped with enclosed bathrooms and galleys, they are ideal for larger parties of up to 12 passengers. Heavy jets provide outstanding comfort with seats adapted in various sitting and sleeping configurations. These are the perfect jets for transcontinental and transoceanic travel. Their average range of flying is eight continuous hours.
Our Recommendation: The Global 6000
The Global 6000 is created with every feature of cutting-edge business aircraft in mind to make your journeys more effective and pleasant. It has a state-of-the-art wing design that ensures a comfortable flight with a cabin that has been re-imagined by Bombardier for optimal comfort and can accommodate 15 people. Whether working or relaxing, long-distance travel is made easier with elevated armrests and comfortable backrests.
Let's go over some of the cabin's amenities:
HD displays (watch movies, stream videos).
in-flight internet connection.
a large baggage cabin that can be accessed at all times.
ample galley with coffee machine, ice, oven, and microwave.
large mirror, vanity, sink, and faucet in the bathroom.
Specifications and performance:
6,000 – 6,900 nautical miles of range;
The maximum speed is 682 mph.
Members have access to the following aircraft: Falcon 2000EX, Challenger 650 / 605 / 604 / 601, Embraer Legacy 650 / 600, Falcon 900, Gulfstream GIV-SP / GIV, and Gulfstream G450 / G400.
Peak Travel Periods
The seven days surrounding all federal holidays or the three days around high social events are considered peak travel times. All reservations booked during peak travel seasons are non-refundable.
Additional Fees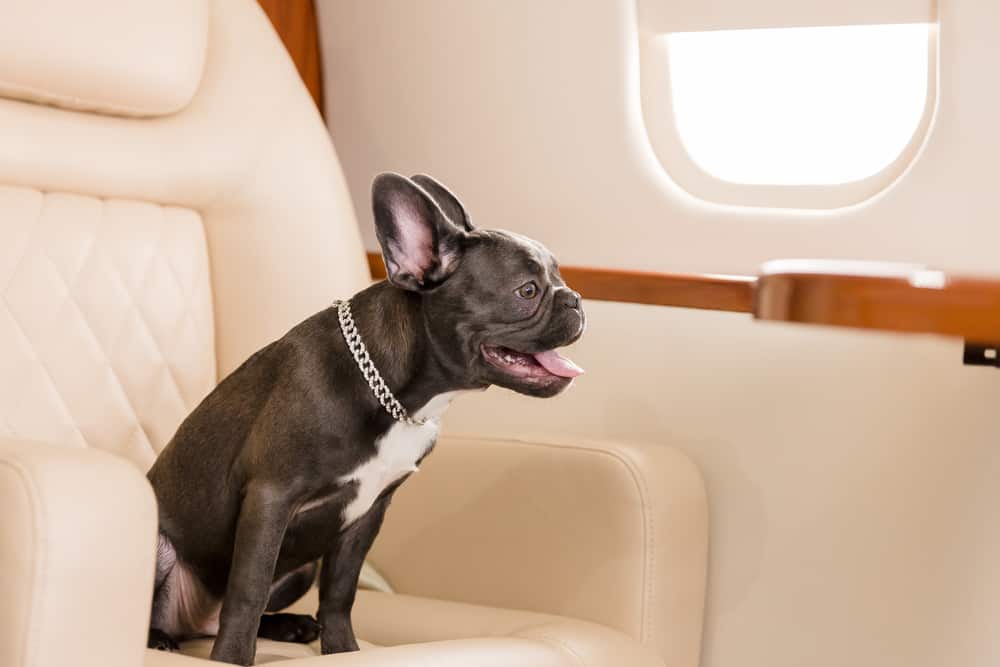 Repositioning, de-icing, hangar rentals, and pet fees are all included in the original price (additional charges could apply only if the pet makes some damage inside the jet). The hourly fee displayed is the hourly rate that you'll pay.
Conclusion
Stratos Jet Charters' founding purpose is to provide an informative air charter service that helps customers make wise purchasing decisions. They exist to serve their clients, be a resource for them in terms of knowledge, and give fair pricing and sound advice. Their objective is to develop long-term client relationships by advocating for their best interests at all times.