VistaJet is a global business aviation company that revolutionized business aviation since its inception in 2004. The company is a pioneer in delivering new ways to fly that offers its members access to over 80 private aircraft worldwide.
Let's see why so many private fliers use VistaJet's services by reviewing what they offer.
Company History
With a fleet counting only two aircraft, VistaJet came into existence in 2004, thanks to its Founder and Chairman Thomas Flohr.
The company's next milestone was in 2007, when they launched the first hourly membership program in aviation, simply known as The Program. The Program is a custom flight-hour subscription plan that guarantees availability at a predetermined hourly fee, which we'll elaborate on further in the article. As their fleet continued to grow, a $7.8 billion historic aircraft deal was announced in 2012 that upgraded the fleet internationally. The following year, the business entered the US market with VistaJet-branded Global 5000 flights (operated by Jet Aviation). 
The year 2017 marked the 100.000th flight operated by VistaJet and the debut of We Chat and the VistaJet App. The same year VistaJet made a contract with Rhone Capital, valuing the company at 2.65 billion dollars, and broke its record for most people transported yearly with over 50.000 people transported in 2017.
VistaJet introduced its first specialized business account program in 2020. It offers their corporate clients many benefits, such as no limitations on aircraft size and an option to request two aircraft in one day, which will come in handy if you have a board meeting that requires members to travel on the same day. You won't have to worry if your meeting is running late since your jet can leave two hours before or after your scheduled flight time.
In 2021, VistaJet declared that it will become carbon neutral by 2025. To achieve this, they already put in place various sustainable projects, like a fuel-efficient booking system, reduction technology for fuel consumption, partnering up with sustainable companies, and others, so the project is already underway.
Another amazing thing about VistaJet is that it has the largest privately-owned business jet fleet in the world. It's consisted of over 70 Bombardier Global and Challenger business jets, all of which are branded with the company's distinctive silver and red colors.
VistaJet Membership Plan
VistaJet offers two membership plans based on the pay-as-you-fly model, Program and Direct. Let's see what each of the two offers.
Flying Direct With VistaJet 
Direct is the quickest way to get started with VistaJet. You can request a flight immediately from the VistaJet app and be amongst the first people to take advantage of their Empty Legs. As a VistaJet Direct customer, you can fly with discounted hourly rates and gain priority booking to their fleet. You will also be notified when a jet is ready for takeoff near you or from a location of your choosing, as well as continuously monitor and alter your desired routes using your smartphone.
Vistajets' Membership – The Program 
VistaJet's Program is a flight subscription plan that gives you access to their complete fleet at a fixed hourly fee, with no depreciation and financial risk. You can enjoy all of the advantages of flying privately without the hassles and extra costs of owning a plane.
Moreover, Program members have guaranteed access to VistaJet's entire fleet as long as there's at least a 24 hours notice. The membership can be personalized and tailored to the flyer's specific needs and flying preferences, making it a truly advanced flying experience.
The VistaJets' Fleet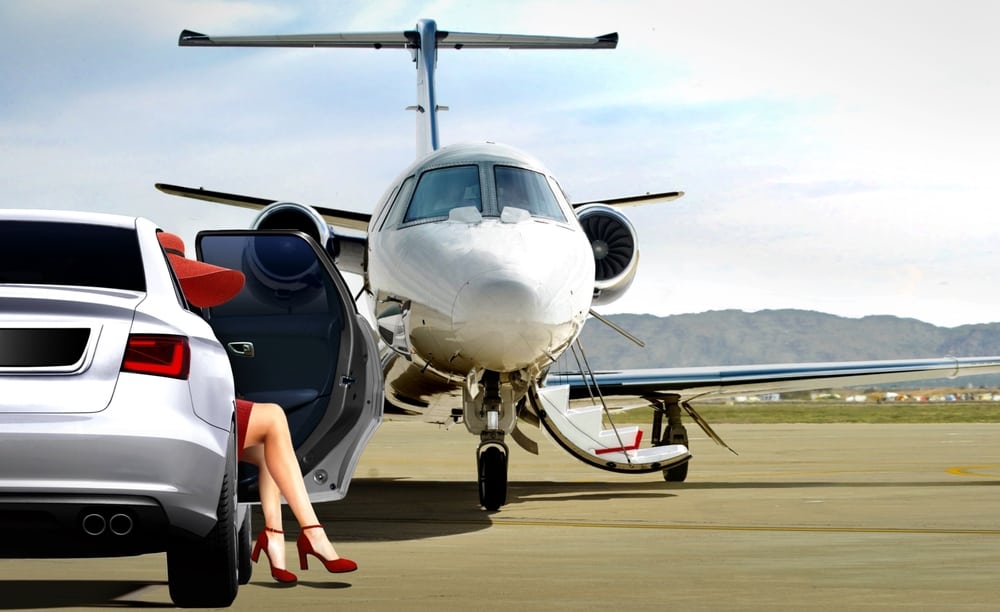 VistaJet owns and runs the biggest privately-owned Bombardier fleet, with over 70 Global and Challenger planes. The hourly charges for these planes range from $11,000 up to $17,000, depending on their size, and members can change their minds and switch to a larger or smaller jet even if they've already purchased the flying hours.
Without further ado, let's introduce the company's available jets, ranking them by their size, starting from the smallest and moving towards larger jets.
1. Super-Midsize Jets
Super midsize jets have 7–9 seats, depending on the design and type of aircraft. Jets in this category can fly up to 6,200 km or 7 hours, exceeding the maximum range of midsize jets.
Our Recommendation: The Challenger 350
The Challenger 350 is the finest super-midsize business airplane from the Bombardier family. It has a cabin equivalent to long-range private aircraft and can land on more airports than just about any other competitor in its class.
Performance specifications of the Bombardiers' Challenger 350:
Can accommodate up to 8 passengers;
Can fly a little over 7 hours;
Cabin height 6ft;
Cabin width 7ft 2in;
Cabin length 25ft 2in;
Baggage capacity 106ft3 or maximum 750lbs;
Max range 3,200nm;
Max speed 0.83 Mach;
Max altitude 45,000ft.
The Challenger 350 is the only available super-midsize jet from the VistaJet fleet.
2. Large Jets
Large private jets can also fly up to 7 hours without stopping for fuel, but compared to the previous category of jets, they can accommodate up to 20 passengers, making them perfect for larger groups.
The larger the aircraft is, the more it weighs and, as a result, has a higher center of gravity. This means that it absorbs less turbulence which results in smoother flights.
Our Recommendation: The Challenger 850
The Challenger 850 (from the Bombardier family) offers the largest, most functional, and most spacious corporate cabins than any other jet. Its cabin is equal in size to Global 6000, but at a fraction of the cost, and has a flying range and flexibility of a smaller jet type, providing better runway access.
Performance specifications of the Bombardiers' Challenger 850:
Can accommodate 14 passengers;
Cabin length 48 ft 5 in;
Cabin height 6 ft 1 in;
Cabin width 8 ft 2 in;
Baggage capacity 202 ft3 or maximum 900lbs;
Flight hours no more than 7;
Max range 2,800 nm;
Max speed 0.85 Mach;
Max altitude 41,000 ft.
The Challenger 605 is the other large jet that can be found in VistaJet's fleet.
3. Ultra-Long Range Jets
Ultra-Long Range planes are built to cruise across continents without having to stop for fuel. These aircraft, which often can accommodate more than 14 passengers, include separate areas for work, eating, and leisure.
Our Recommendation: The Bombardier Global 5000
The Bombardier Global 5000 is quite notable for its spacious cabin. It has the same interior area as the Global 6000, and it's the quietest jet in its class. Given that it can fly up to 11 hours without making stops for fuel, it's perfect for longer destinations and transcontinental travel
Performance specifications of the Bombardier Global 500:
11 flight hours;
The maximum range of 5,200 nm;
0.89 Mach maximum speed;
51,000 feet maximum altitude;
It can accommodate 13 passengers;
Cabin length 40 ft 9 in;
Cabin height 6 ft 2 in;
Cabin width 7 ft 11 in;
Luggage capacity 195 ft3 or a maximum of 1000 lbs.
Other jets in this category are Global 6000 and Global 7500.
Ferry Fees
In 2022, VistaJet announced that it would no longer charge hourly ferry flight costs to new Program members across the world. After a flight, many companies in the industry charge their clients for the expense of transporting the empty plane to its home location or service region. These costs are also known as ferry fees and apply for empty leg flights, and some companies tend to charge their clients for repositioning or returning the jet to its home base. VistaJet has dismissed such costs and offers clients to reserve a seat on an empty flight for a partial price than usual.
VistaJet's Founder, Thomas Flohr, explained this very simply by comparing it to taxi services; when a passenger calls a cab, they don't pay the costs of the taxi reaching them from point A, so why would private fliers pay for the costs before they actually onboard the jet? The company has made a 13-year investment to calibrate and guarantee this new way of one-way pricing throughout the world.
What enabled this new service is the company's $2.5 billion investment in expanding its fleet worldwide and its efforts to develop a global clientele. Passengers will only pay for the hours they spend flying, while the company locates the nearest jet to lower the costs.
VistaJet has headquarters on five continents and currently manages flights to over 1,600 airports in 187 countries.
The VistaJet Team
VistaJet customers are looked after by a team of 1,000 aviation specialists from more than 60 countries. They have a bilingual staff with extensive expertise in planning every detail of any airline schedule to ensure a flawless connection worldwide.
Their Customer Experience experts are available 24 hours a day, seven days a week, to ensure that every traveller's comfort and demands are met. Moreover, the VistaJets' flight crew adheres to the world's strictest safety standards. It exceeds the criteria set by blue-chip international corporations, ensuring you are in the best hands when flying private.
VistaJet's cabin stewardesses are highly educated and prepared, and the company guarantees that customers will get exceptional service on every trip.
Every VistaJet aircraft provides one cabin hostess (at least) and two personnel in the flight deck to guarantee customers receive unmatched service by default. Pilots generally fly one type of aircraft and are trained twice a year in simulated bad weather and real life scene, to guarantee maximum knowledge and spontaneous reflexes to any circumstance.
Choosing the Finest Candidates
To guarantee maximum knowledge and spontaneous reactions to any scenario, every VistaJet pilot carries an EASA rating for the jet they fly.
Before undertaking supervised operating experience of 10 to 20 flights, each VistaJet main pilot must have 3,000 hours of flying, over 40 hours of classroom instruction, and 28 hours of simulator training.
Training of the Highest Caliber
VistaJet pilots must go through training twice a year in cutting-edge simulations that feature winter airport procedures and realistic flight circumstances and a variety of other in-house technical training such as annual inspections of line flying tasks and technical safety training (ESET and CRM).
The Flight Hostesses undergo a 15-day training course and fly for ten client trips with a Cabin Hostess trainer. The trainer monitors and controls the performance and individual growth of the flight attendants, ensuring the passenger receives the best possible service.
The following training is included in VistaJet Cabin Hostess training:
The British Butler Institute,
Norland Nanny training,
Fire-fighting,
Service excellence,
Communication skills,
Food safety and cleanliness,
WSET Level 1,
Advance plating training with a top chef
ESET, CRM, and MedAire are used to complete safety training in-house.
VistaJets Policy on Safety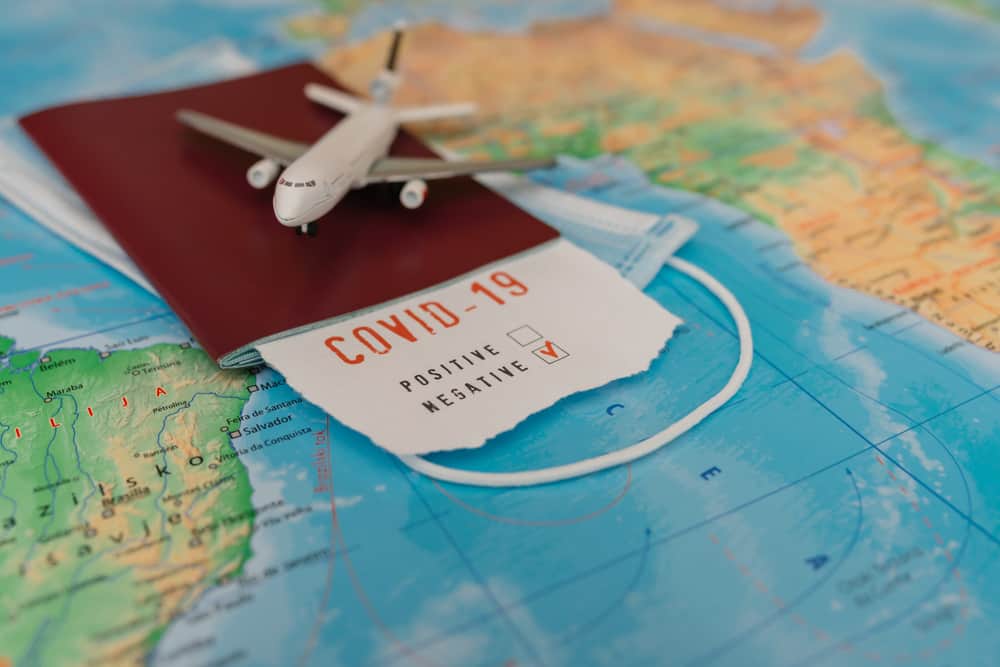 VistaJet shows its dedication by engaging with clients and communities as the globe responds to the changing issue of COVID-19.
Clients appreciate their higher standards for aircraft cleanliness, safety, travel adaptability, and confidentiality, which are not available from any other mode of transportation during times of unrest.
Every day, they take further actions with allies to further tighten security and maintenance protocols in order to protect crew and passengers and assure service continuity.
Coronavirus and VistaJet's Response
They value their passengers and crew's safety and have made steps to improve their safety procedures:
Control Risks and Osprey provide professional protection and health advice;
MedAire provides world-class medical air assistance;
Every VistaJet aircraft is sterilized after each trip;
Hand sanitizer is provided on every VistaJet aircraft;
Every two days, the whole staff is examined for indications of the infection;
Handshake welcomes have been discontinued;
Staff members need to wear masks and gloves when necessary.
Vistajets Technology, Accreditations, and Standards
VistaJets Safety Management System (SMS) is in action and detects and analyzes risks. It ensures a safe operating environment for both the clients and their staff.
By now, we are well aware that VistaJet prioritizes safety and the well-being of its clients and employees. The company sets the bar high for air transportation worldwide.
Regarding the aviation industry, aviation maintenance and safety have the best security rankings:
Platinum-rated by ARGUS International;
The Diamond Safety of Flight Award;
The European Business Aviation Association (the first company to receive the badge);
Wyvern Wingman status;
Stage two from the International Standard for Business Aviation Operations (IS-BAO);
The European Aviation Safety Agency (EASA) for Commercial Operations;
XOJET Aviation LLC (owned by VistaJet and registered in the United States) operates under FAA Part 135 rules.
VistaJet for Children – Adventures in the Sky
VistaJets program Adventures in the Sky is designed specifically for children. Their goal is to make every journey memorable by bringing to life incredible moments that mix international hospitality with extraordinary and creative amusement and educational aspects, tailored to the child's age, needs, and interests.
There are six special programs, so here are three of them so that you get the idea of what they're all about.
1. For Little Adventurers
The VistaJets explorer backpacks come with fun activity hampers and interesting books, and are tailored to the child's age and trip destination.
2. Alice in the Sky
Alice in the Sky is an entertaining activity designed for children aged 4–11 years old that lasts three or more hours. It involves dressing kids up in costumes and doing some fun Alice in Wonderland activities, like hosting a tea party, decorating teacups, playing games that the characters in the book/cartoon play, and plenty more.
3. The Secret Operation
This is another fun activity that involves children solving crimes, just like in their favorite spy movies. The actors that provide the entertainment are neatly dressed as in-flight spies and give the kids briefcases containing encryption tools, espionage equipment, and a Kingsman-style training program. This activity is suitable for ages 7–16 years and provides 3 hours of inflight fun.
The VistaJet Pet Policy
Like most private jet companies, VistaJet also allows pets on board and provides a comfortable space for them in the jet's cabins. For more information on the guidelines and their pet policy, click on this link.
The VistaJet Library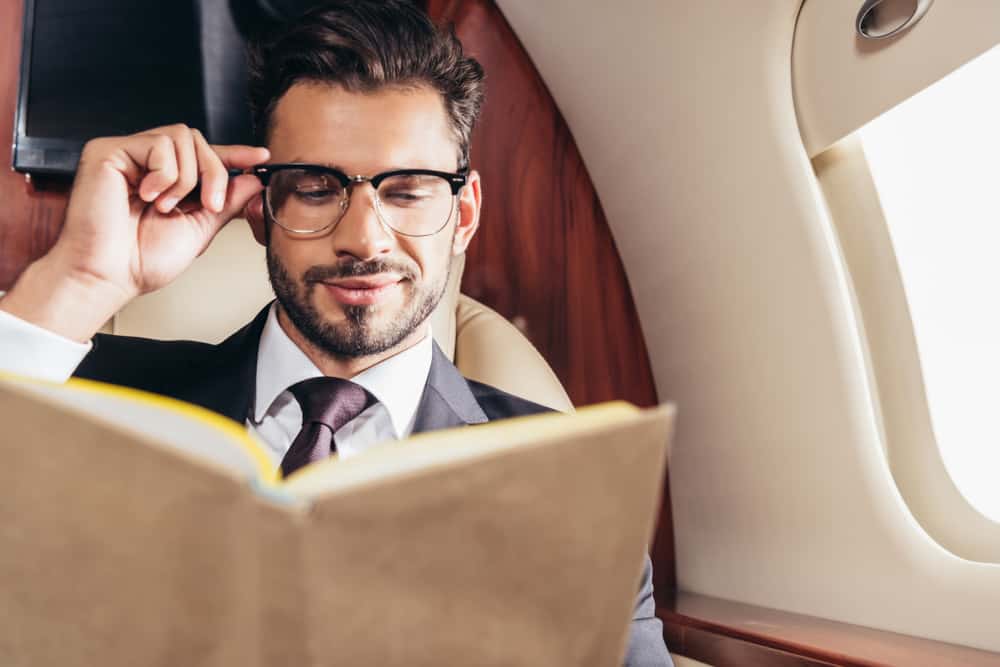 If you're in the mood for a good book during your flight, you'll be happy to know that VistaJet has a library assembled (for all tastes) on each plane.
Meet Global 7500 – Proud Owner of the Largest Library in Air
In the Global 7500, there is a wall-length library. You can absorb words of wisdom from the most outstanding titles and a variety of genres including poetry, classic novels, mysteries, as well as some Vista Jet editions, such as:
The Art of Flying is a view into the airline industry, published in 2015 by VistaJet and Assouline.
Illustration Books for Children
In the children's section, you will meet Scarlet and Milo. They visit the world's top destinations on the most magnificent travelling vehicles in Vista Jets' significant colors – silver with a red stripe. They will transport your youngsters into a magical realm of pure imagination.
Here you will find some tips for sampling and serving wine. The book, which was co-written with Assouline, guides you in choosing the best wines based on the various effects of drinking wine on a flight and our senses.
Private Dining a La Carte
VistaJet has its private dining menu, which is perfect if you are a gourmet. The menu is produced in collaboration with some of the finest chefs and is available to all passengers. Depending on the season, they alter their menus in order to deliver fresh flavors to each flight.
Conclusion
VistaJet is unlike any other private aviation firm – it provides global aircraft services. The company has arranged for heads of state, business leaders, entrepreneurs, and individuals to fly to 187 countries worldwide, thanks to its unrivaled capability of flying to and from the most difficult-to-reach areas.
All flights are designed to provide smooth travel and optimum efficiency, allowing customers to attend events or visit more destinations in a shorter amount of time. Clients can use VistaJet's fleet of over 70 private planes, with secure access and no positioning fees for Program Members.
VistaJet is a one-of-a-kind solution that links businesses to emerging markets by providing worldwide access to Challenger and Global planes, all of which are tailored, from the trip length to the passenger requirements.