The United Kingdom's capital is a gorgeous and blooming multicultural city full of historical sights, rich museums, and a very vivid cultural scene. There's not one person who's been to London and remained unimpressed by its charm, and no wonder, since it's one of the world's most exciting cities.
Whether you're going from Dubai to London to explore the city and seek new adventures, or for a business meeting, getting there by private jet is by far the fastest and most comfortable way to travel. In this article, we'll cover prices, types of jets you could consider, and the best FBOs (fixed-base operators) that could host your flight, so let's get started.
Dubai to London: Overview
Getting from Dubai to London demands good organization, cause it's not really a flight that'll be over within a couple of hours. There are around 4,500 miles between the two cities via road, so a flight will take at least 7 seven hours, even 8 or longer if you fly by a turboprop plane.
However, for a distance like this, most companies will only offer midsize and heavy jets, like The Aviation Factory. On the other hand, Private Fly offers all types of planes from all sizes.
The cost, of course, differs from company to company, and other factors impact it as well, such as the date and time of your flight, whether you're splitting the bill with other passengers, the size of your staff, and many other variables.
Finding a good FBO is crucial for a flight like this. The personnel will make sure that you take off in a good mood, while your arriving fixed-base operator will ensure that you feel welcome and comfortable at their facilities. After a seven or eight-hour flight you'll probably want to relax a bit in a comfy lounge with a drink or two in your hand, before continuing to your destination.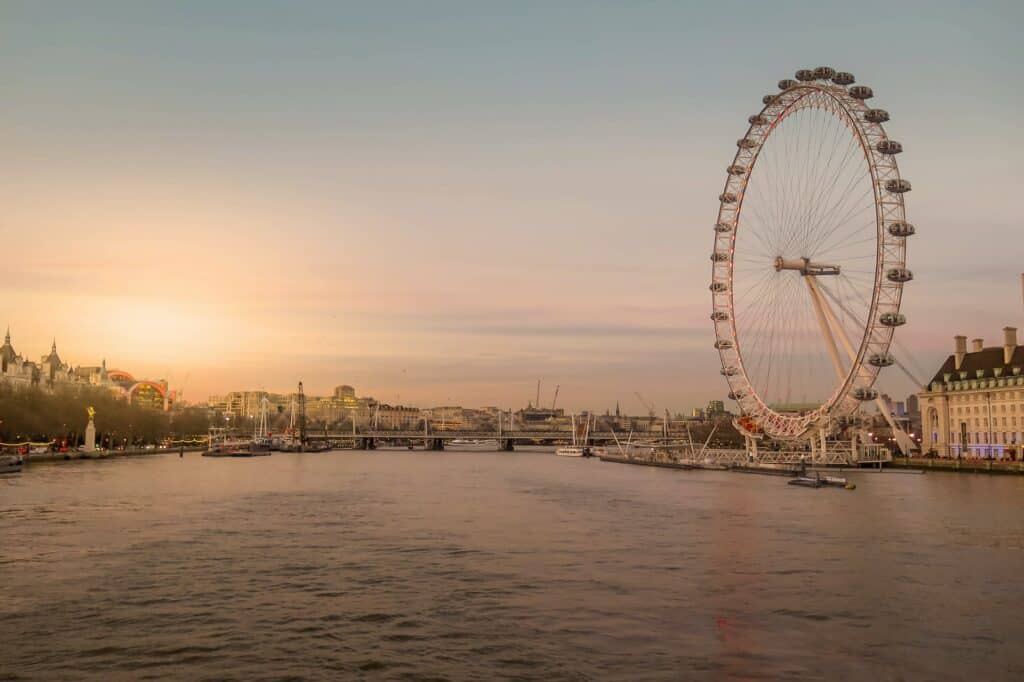 Pricing Options
Private flying prices are tricky. Most companies demand that you request a quote officially, like LunaJets, while others give you only an estimate. That being said, let's see how things are standing in terms of prices for a private flight between Dubai and London.
Dubai to London Average Flight Prices (Private Fly)
| | | | |
| --- | --- | --- | --- |
| Aircraft type | Number of passengers | Dubai to London route price (lowest) | Estimated flight time (fastest) |
| Turboprop | 6 – 8 | £31,000 | 11 hours 8 minutes |
| Light jet | 5 – 7 | £35,000 | 7 hours 3 minutes |
| Midsize jet | 6 – 9 | £45,000 | 6 hours 40 minutes |
| Heavy jet | 10 – 58 | £72,000 | 5 hours 50 minutes |
Dubai to London Average Flight Prices (The Aviation Factory)
| | | | |
| --- | --- | --- | --- |
| Aircraft type | Number of passengers | Lagos to Dubai route price | Estimated flight time |
| Turboprop | / | / | / |
| Light jet | / | / | / |
| Midsize jet | 7 – 10 | £47,000 | 7 hours 30 minutes |
| Heavy jet | 4 – 96 | £35,000 | 7 hours 25 minutes |
It's important to note that a jet is rented as a whole, i.e. there are no individual tickets or prices. You rent the jet, and then you and the other passengers decide whether you want to split the costs or it's going to be someone's treat.
Dubai to London Airports
The City of Gold is mostly associated with two major international airports, those being the
Dubai International Airport and the Al Maktoum International sometimes referred to as Dubai World Central Airport.
Finding an FBO is the least of your worries in Dubai, as this city knows how to treat its VIPs. You should expect nothing less than a real 5-star treatment at any private terminal in Dubai, and the whole of the United Arab Emirates (UAE).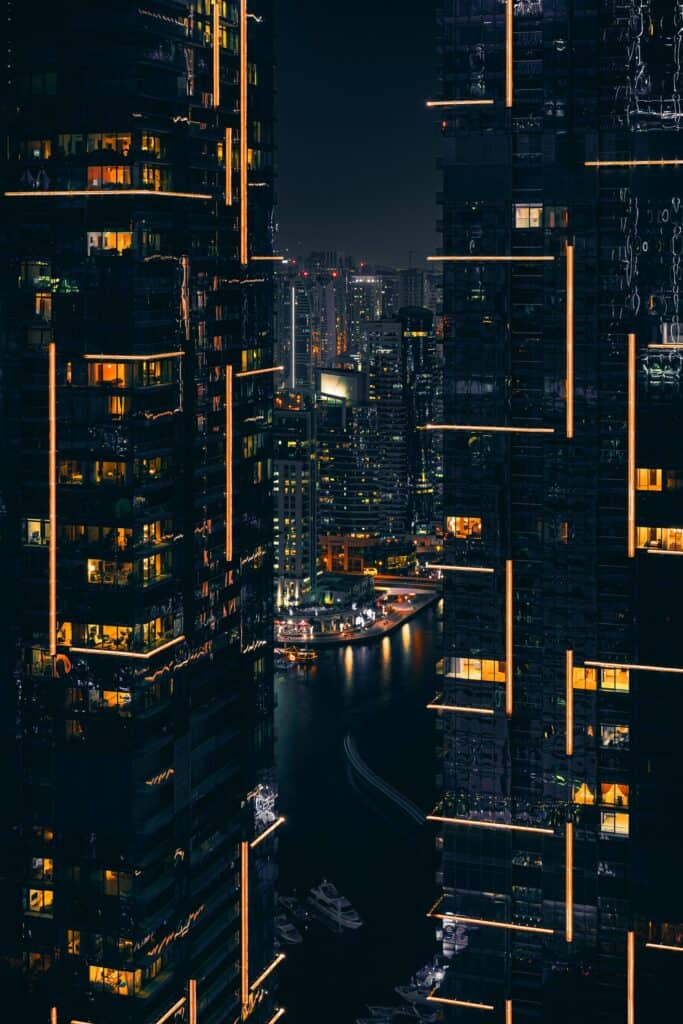 Dubai International Airport (DXB)
The Dubai International airport (DXB) is a common choice among travelers since the building is located quite close to the city center. More precisely, it will take you some 15 minutes to reach it by car, or some 10 minutes more if you take public transportation.
The airport has many fixed-base operators running private terminals within the airport building, as well as in the surroundings. Such is the one run by ExecuJet, which represents a separate facility spreading over 6,500 square feet.
The FBO comprises multiple VIP lounges, a separate one for the crew, rooms for praying, showers, and other services and amenities. At the same time, the FBO offers jet storage at their parking lot covering 183,000 square feet.
Another great company is Jetex which runs an excellent private terminal within Dubai International's airport building. The company provides many VIP services, such as concierge, urgent flight planning, assisting with accommodation bookings or restaurant reservations, and more.
You can find other fixed-base operators and handlers at Dubai International, such as:
Al Maktoum International Airport (DWC)
The Al Maktoum airport is located a bit further from Dubai's downtown, very close to the city's industrial area. To reach this airport, you'll need some 40 minutes by car, but there is also a bus that takes you directly in the same timeframe.
Both Al Maktoum and Dubai International have a similar number of FBOs, while some companies overlap as they run terminals at both airports. Such is the case with ExecuJet, which runs a beautiful facility that includes first-class spacious and comfortable lounges, VIP concierge services, but also handling and under-the-wing services.
DC Aviation is doing a great job providing FBO and ground handling services at Al Maktoum. Their motto is that there is no demand big enough for them, which shows that they put much attention to the passengers, while also offering to take care of your jet.
The facility comprises gorgeous and luxury lounges, fast-track check-in and customs, private parking, concierge, and other features.
Moreover, Falcon Aviation is praised for its luxury FBO and tailored services for visitors. They have beautifully furnished spaces, separate ones for the crew and passengers, showers, snooze rooms, a cigar lounge, refreshment bar, and so on.
Sharjah Airport
Sharjah is a separate city but very close to Dubai, and it could be an option when traveling from and to the City of Gold. It's so close, actually, that it will only take you half an hour to reach it from Dubai's downtown.
There is a solid FBO there, run by Gama Aviation. It's one of many fixed-base operators, part of the company's FBO network with facilities in Europe and North America. If by any chance this airport suits you better, don't hesitate to use it.
London Airports
There are many airports, both commercial and private, that serve the needs of British flyers. As a private passenger expect only the best, as the British capital is a place where everyone can find the FBO they're looking for.
London Heathrow
London Heathrow is the best-located airport in London, only 20 minutes by car from the city's central area. It's the most famous and busiest airport in the UK, welcoming some 80 million passengers per year.
However, it's not so suitable for private flying due to the poor number of FBOs. Of course, private flying is possible, but only via Signature Flight Support, which offers VIP suites, Internet access, and is pet-friendly.
London Luton
London Luton is a bit far away from London's city center, some 40 miles to the north. Reaching it by car will take you about an hour, as much as it would take you if you go via public transportation.
Signature Flight Support is the main FBO representative at this airport, where it runs two terminals, called T1 and T2. These are modern terminals with amenities such as large conference rooms, a business center, VIP passenger lounge, showers, snooze rooms, and so on.
There's also a terminal run by Harrods Aviation at London Luton where besides fancy lounges, you'll also be offered services such as jet storage, maintenance, refueling, or other under-the-wing services.
London Stansted
London Stansted is a real gem when it comes to private flying. Located some 40 miles north of the city center, this airport is home to many FBOs and ground handlers. Here's a list to choose from:

Biggin Hill Airport
The London Biggin Hill airport is located some 17 miles south of Victoria Station, but despite being closer than Luton and Heathrow, the amount of time needed to get there is practically the same, due to the traffic. By car, you'll need an hour or so, while public transportation can get you there in some 50 minutes.
Biggin Hill is a private airport with two private terminals run by Signature Flight Support and Biggin Hill Executive Handling, the airports' team handling private flyers and VIP guests. The staff will provide you with everything you need such as help with accommodation, reading materials, snacks, drinks, and even jet maintenance.
Farnborough Airport
Farnborough is yet another private airport located some 40 miles west of Victoria Station, which officially belongs to Rushmoor, Hampshire. Public transportation will take you too long, some hour and 45 minutes, while a car can get you there in one hour. Despite this, the airport is quite popular among private flyers, mainly serving as a business jet hub.
The award-winning terminal has separate lounges for the crew and passengers, as well as amenities that will make your brief stay very pleasant. Refreshments, newspapers, and showers are some of the services and amenities this FBO has, along with meeting rooms and fast-track entrance.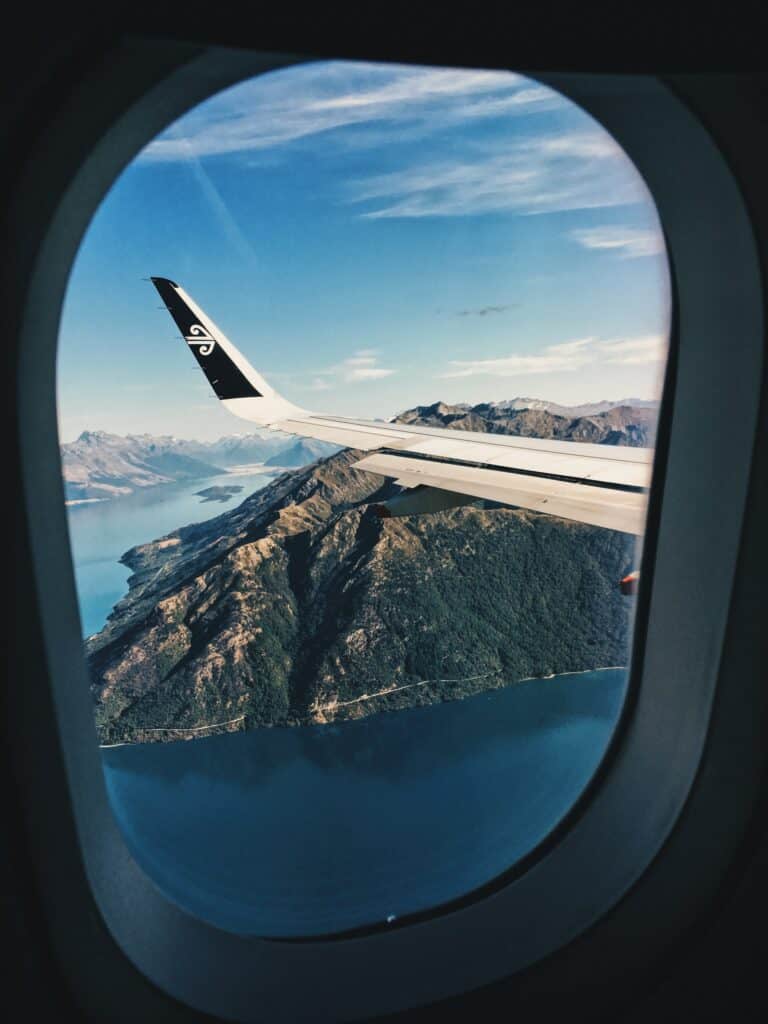 Which Jet Models Can Fly You to London From Dubai?
Even though some companies offer smaller jets for this route, midsize and heavy jets are way more suitable. Let's see some recommendations.
Small (Light Jets) and Midsize Jets
Private Fly is the only company that has an estimated price at disposal and offers small jets for this trip. Since these are not our priority and I'd encourage you to opt for a midsize or heavy jet, let's briefly go over a couple.
If by any chance you want to hire a turboprop plane, which will make the trip a really long one, but also lucrative, I say you go with the Piaggio P180 Avanti. This jet will take you to London in 11 hours and 8 minutes, for a price of some £42,000, with a maximum of six people on board.
Another small jet that you could consider, but with the propellers inside the engine cabin making it way faster, is the Cessna Citation M2. You and a maximum of four other people will fly in comfort, as the trip will take you 8 hours and 9 minutes, according to Private Fly, and the jet costs some £35,000 to rent.
Although the above-mentioned jets are great examples, I still think you should opt for a bigger cabin. A long flight like this one would be perfect in a Legacy 450. This jet is ultra-fast and will take you from Dubai to London in 6 hours and 40 minutes. It has a great flexible cabin that can fit more but is best used by eight people, featuring wide windows and comfy seats. The price to rent this one goes around £45,500.
Another not so fast, but even more comfortable midsize jet is the Citation XLS. The jet is a successor to the famous Citation XL, but with better air conditioning and much softer breaks. The aircraft can accommodate eight people for this flight which will last 7 hours and 48 minutes and will cost you some £49,000 to rent.
At the same time, the magnificent Hawker 800 is at your disposal. The jet with an ultimately comfortable and wide cabin made for 8 people, will take you to London from Dubai in 7 hours and 22 minutes. The price can reach up to £50,000 for this route, and it's worth it.
In case you don't mind spending an extra buck for a midsize jet, consider the Falcon 50. The deal with this jet is that it has a 23-feet long cabin, and still manages to develop an average cruise speed of 469 knots. This makes it fly from Dubai to London in 7 hours and 18 minutes, fitting a maximum of 9 people. It does, however, cost around £71,000 to rent.
Heavy Jets
If you decide to take a heavy jet for this trip, you won't regret it. Such a jet will allow you to sit back and enjoy the ride with your close ones, in a wide, probably walk-around cabin.
For example, the Legacy 600 is a perfect jet whose cabin is like a mini apartment, with sofas facing one another, to allow you to chat with the person in front of you without any difficulties. It's a fast jet that needs 6 hours and 50 minutes to reach London and will cost you and a maximum of 12 other people some £73,000 to rent it.
If you're in for something bigger, consider the Bombardier Global 6000. This is the fastest jet we've introduced so far, that only needs a little over 6 hours to reach London. This jet offers the ultimate comfort, with sofas, tables for dinner, showers, and a toilet on board. It can seat 14 people and costs around £77,500 to rent.
Finally, if you're a big group and want to enjoy your flight to the fullest, check out the Gulfstream G350. This jet has such an innovative cabin, with a long sofa to lay in, and comfortable seats with plenty of legroom. It'll land in London in 6 hours and 19 minutes, carrying a maximum of 14 passengers. The price for this jet is some £126,000.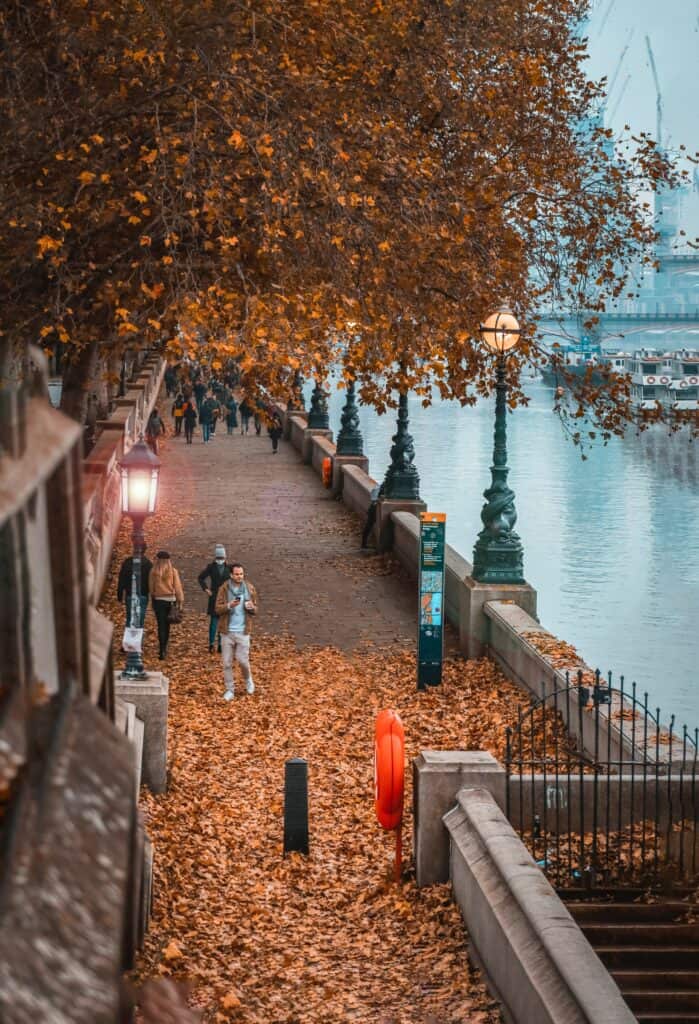 Prices Per Plane Type: Overview
Below, you will find a table that gives the prices per plane type and model.
| | | | |
| --- | --- | --- | --- |
| Plane type | | | |
| Light and midsize jets | Number of passengers | Flight time | Price |
| Piaggio P180 Avanti | 6 | 11 hours 8 minutes | £42,000 |
| Cessna Citation M2 | 5 | 8 hours 9 minutes | £35,000 |
| Legacy 450 | 8 | 6 hours 40 minutes | £45,500 |
| Citation XLS | 8 | 7 hours 48 minutes | £49,000 |
| Hawker 800 | 8 | 7 hours 22 minutes | £50,000 |
| Falcon 50 | 9 | 7 hours 18 minutes | £71,000 |
| Heavy jets | | | |
| Legacy 600 | 13 | 6 hours 50 minutes | £73,000 |
| Bombardier Global 6000 | 14 | 6 hours 2 minutes | £77,500 |
| Gulfstream G350 | 14 | 6 hours 19 minutes | £126,000 |
Conclusion
You should take enough time to plan your trip from Dubai to London since it's a long one. Make sure to choose a jet that will be comfortable and fast enough so that you don't regret your decision.
Typically, a flight to London from Dubai takes 7 to 8 hours, but as you can see from the table, it can be shorter, but also quite longer if you choose a turboprop plane. The price to pay for such a trip starts at some £30,000, and the maximum shouldn't be more than £80,000.
Make sure to find the FBO that suits your needs the most, and you're ready to go. Happy travels!