If you've ever visited, or at least seen photos of Dubai, you know that it's one of those cities that never fails to impress. Towering skyscrapers, the Arabian desert, delicious food, shopping malls that make your head spin – Dubai has it all!
Even though quite different from Lagos, there's one thing the two cities have in common – they are both business hubs for their respective regions – West Africa, and West Asia.
Located on two different continents, Lagos and Dubai are quite far away from each other, or to be more exact, some 6,200 miles by road, or some 3,650 miles by air! This is why the fastest, and by far the most comfortable way to get from Lagos to Dubai, would be by flying private.
Lagos to Dubai: Overview
Due to the distance between the two cities, the best aircraft to take you to your destination would be a heavy jet, with a flight time of around 7 hours. You can, of course, also hire smaller jets, but expect the flight to last longer.
A trip from Lagos to Dubai easily costs anywhere between $60,000 and $150,000, if not more when all the fees and taxes are applied. The final price depends on the company you choose to hire, the date and time of your flight, and the size and model of the plane.
It also depends on the duration of your stay. If you, for example, decide to spend the night, expect to pay the wages and accommodation for the staff that'll accompany you on the flight (the pilot, steward/stewardess, etc).
Luckily, you don't have to worry about where to land since both Lagos and Dubai are business hubs with more than enough private airports and FBOs (fixed-base operators) to choose from.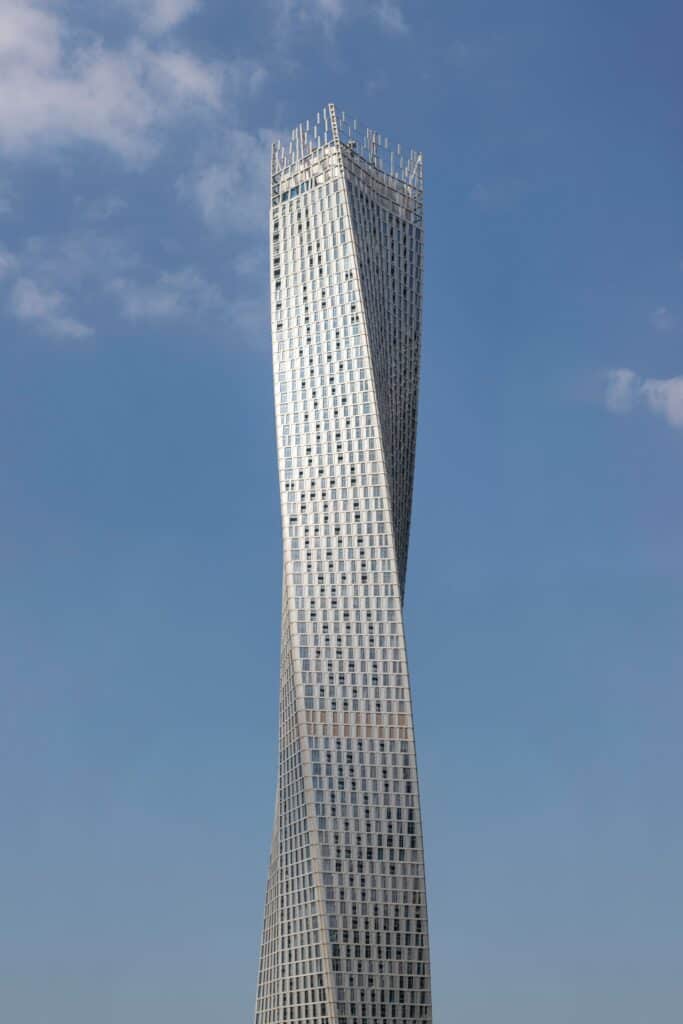 Pricing Options
As you can see in the overview section, the range I gave you is quite wide, so in this section, I'll be more specific and offer estimated prices which are taken from the sites of two esteemed airline companies. If, however, you want an exact price, you'll have to reach out to the company yourself.
The most general form of dividing planes is based on size. Therefore, we have light, midsize, and heavy jets. There are also sub-categories like turboprop planes, super-midsize jets, and airliners.
Since Lagos is pretty far away, The Aviation Factory and Air Charter Service don't offer light jets at all. Private Fly, on the other hand, does offer a turboprop, but if you end up hiring a jet of this size, know that you'll probably make a few stops for refueling the jet.
Anyway, here's what to expect if you choose Private Fly, and what to expect if you go with The Aviation Factory.
Lagos to Dubai Average Flight Prices (Private Fly)
| | | | |
| --- | --- | --- | --- |
| Aircraft type | Number of passengers | Lagos to Dubai route price | Estimated flight time |
| Turboprop | 5 – 8 | $72,000 | 11 hours 55 minutes to 15 hours 55 minutes |
| Light jet | 4 – 7 | $86,000 | 7 hours 32 minutes to 10 hours 24 minutes |
| Midsize jet | 8 – 9 | $101,000 | 7 hours 7 minutes to 8 hours 40 minutes |
| Heavy jet | 10 – 16 | $140,000 | 6 hours 15 minutes to 8 hours 9 minutes |
Lagos to Dubai Average Flight Prices (The Aviation Factory)
| | | | |
| --- | --- | --- | --- |
| Aircraft type | Number of passengers | Lagos to Dubai route price | Estimated flight time |
| Turboprop | / | / | / |
| Light jet | / | / | / |
| Midsize jet | 7 – 10 | $74,000 | 7 hours 15 minutes |
| Heavy jet | 5 – 55 | $60,000 | 7 hours 15 minutes |
As you can see, The Aviation Factory doesn't offer anything but midsize and heavy jets. The case is the same with Air Charter Service, and probably many other companies as well.
When it comes to heavy jets, however, there is quite a choice with Private Fly and Air Charter Service, although I noticed that the former sites have much higher figures, compared to the other two.
Don't get confused if you see a higher price on a jet that falls under a smaller size category, as there are exceptions based on the specific model. A smaller jet, for example, can be much faster and more comfortable than a huge airliner, hence the higher price.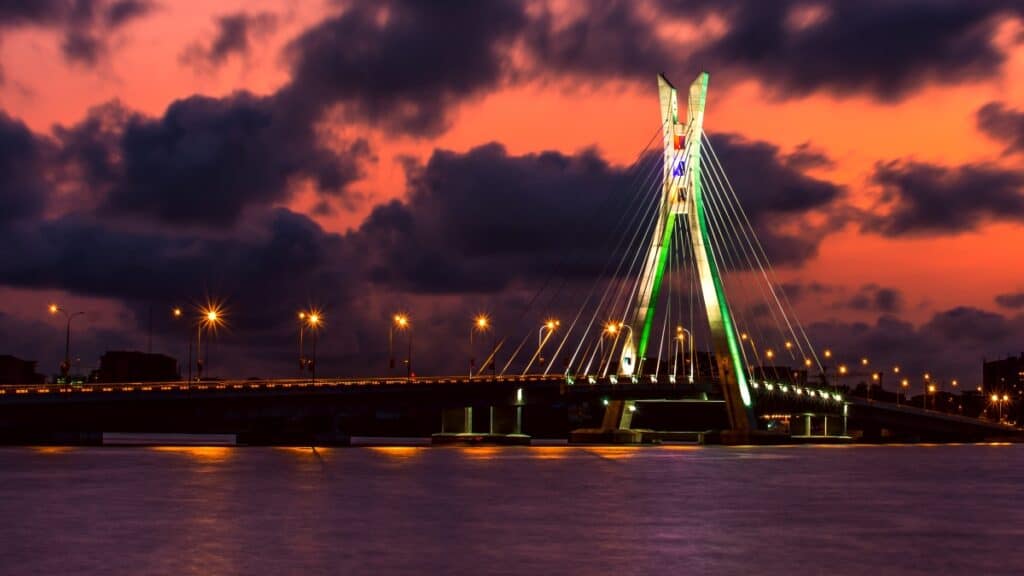 Lagos to Dubai Airports
Even though Lagos International Airport, officially known as Murtala Muhammed International Airport, is not very rich with private terminals, there are some good FBOs with VIP services that you can choose from.
From Murtala Muhammed International Airport to Dubai
Murtala Muhammed International Airport is where you can find the MMA2 terminal, known as the best terminal in Africa, located within the official airport building for commercial flights. However, the MMA2 terminal has its own departures and arrivals and is the country's first self-check-in airport.
For private flyers, there's a beautiful VIP lounge, offering all sorts of services you might fancy. For example, all travelers using the VIP lounge are entitled to snacks and drinks, both alcoholic and non-alcoholic, a palette of newspapers and other reads, and TV and WiFi, as they automatically get a priority pass card.
There is also a premium membership lounge that offers even more services, such as fine dining, premium parking spots, as well as access to the fast track.
You can even spend a night near the airport in style, as there's the excellent Curio Collection hotel, a brand run by Hilton Hotels. If you've ever stayed at a HILTON hotel, you know that the service is splendid, and this one is no exception. If you're in town for business, you can rent perfect meeting rooms, conference halls, AND even hold an event at the hotel.
If you want a more classic FBO to relax at and take off from, the well-known ExecuJet company runs one near Murtala Muhammed. This would be a great option if you're traveling by your own jet, rather than a rented one since the company runs a hangar as well.
While ExecuJet is better for people flying with their own planes, EAN Aviation offers the best FBO service in Murtala Muhammed's surroundings, I'd say. Their lounges are very well-equipped and beautifully designed, completely devoted to VIP flyers. You'll have access to a restaurant on-site, have your laundry or dry cleaning done, even use their catering services on your flight – a real VIP experience.
Dubai Airports
Dubai International Airport and Al Maktoum International, also known as Dubai World Central Airport, are the two biggest airports in Dubai. The airports have dozens of FBOs surrounding them, as this city sees a fair share of VIP travelers and people with deeper pockets, so expect to be provided with five-star amenities and services.
Dubai International Airport (DXB)
Dubai International Airport is closer to the city and is the most common choice of travel for people around the globe. Due to a large number of FBOs in and around the airport, I'll mention the ones I found most suitable for high-end, private flyers.
Some of the best FBOs near Dubai International is run by world-famous companies, such as ExecuJet and Jetex. The service here is remarkable and I don't think I have to highlight how luxurious the lounges, restaurants, and all of the other premises are. You can eat, drink, watch TV, use the internet, read a magazine, even hold a meeting while you wait for another flight.
At the same time, the airport itself offers splendid VIP services. You can fine-dine at their top-rated restaurants where you can try some of the best specialties in the world, and drink the finest spirits or wines, as the airport holds an alcohol certificate.
Al Maktoum International Airport (DWC)
Al Maktoum International Airport does not lag behind Dubai International in terms of VIP services, or FBO experiences in general. Just like DXB, the DWC airport has famous companies running private terminals in its surroundings.
Such is the case with the ExecuJet private terminal, as well as Jetex, that offer splendid VIP FBO services. These FBOs will make all of your wishes come true, as you can eat, drink, read, watch TV, use the internet, even sleep at these FBOs, all arranged by the specialized FBO staff.
A more classic FBO nearby is run by Falcon Aviation, again offering superb concierge services. The staff is multilingual and customer-oriented, and you can even get a tailor-made service if you announce your visit in advance.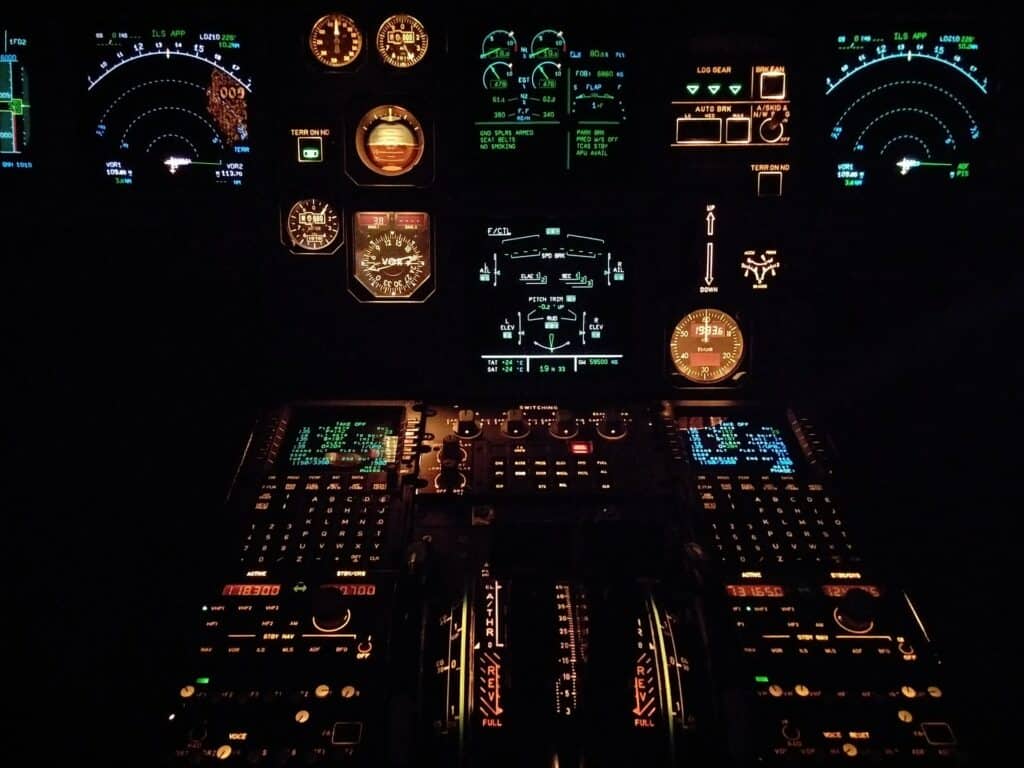 Which Planes Can You Fly to Dubai from Each Category?
After covering all the options you have in terms of FBOs, let's now see which specific planes can take you from Lagos to Dubai. I'll include all kinds of options in regards to size, speed, price, comfort, and luxury, with data taken from Private Fly, so let's see what's on offer.
Small and Midsize Jets (Turboprops, Light Jets, and Midsize Jets)
While Air Charter Service and The Aviation Factory do not offer small jets for this route, probably because they reckon it's too far away, Private Fly offers both turboprops and light jets, which only require one stop for fuel.
The turboprop Beech BE350 KingAir is a pretty lucrative option, but expect for the flight to take a few hours longer than with a midsize or heavy jet, as the estimated flight time is some 12 hours. It fits eight passengers and will cost you $72,000.
A light jet, on the other hand, like the beautiful Embraer Phenom 300, can be yours to rent for $87,500. This jet packs seven people and will reach Dubai in 7 hours and 49 minutes, according to the company's website.
Now, a more serious approach to this trip would include at least a midsize, or super-midsize jet. A quick and comfortable option of the sort would be the Hawker 900XP, which can fit nine people in its cabin, via Private Fly. The price to pay for this jet is around $106,800, while the flight will take right under 8 hours.
A bigger midsize jet, offering you more comfort and speed, is the Learjet 60. This jet has a capacity to seat seven passengers, costs around $122,000 to rent, and will take you from Lagos to Dubai in 7 hours and 52 minutes.
Heavy Jets
While midsize jets are a good option for this trip, I guess we all know that a heavy jet is the most VIP decision you could make. If you want comfort and jets with extremely good engines and incomparable design, this is the category you're looking for.
Allow me to start with the most affordable option, and that is the Legacy 600 heavy jet. To rent it via Private Fly, you'll need around $140,000. This airplane will fit 13 people inside, and will reach Dubai in 7 hours and some 20 minutes.
If you want to reach deeper into your pockets, consider the Bombardier Global Express, a heavy machine that only needs 6 hours and 30 minutes to fly from Lagos to Dubai. With a wide cabin, you and the other 11 potential passengers will have all the space you need. Such an experience will cost you around $161,000.
And finally, the magnificent beauty of a jet – Challenger 650. A bit pricier than the former planes, standing at some $175,000 to hire. The estimated flight time with this one is 7 hours and 15 minutes, and the seating capacity is 12 passengers.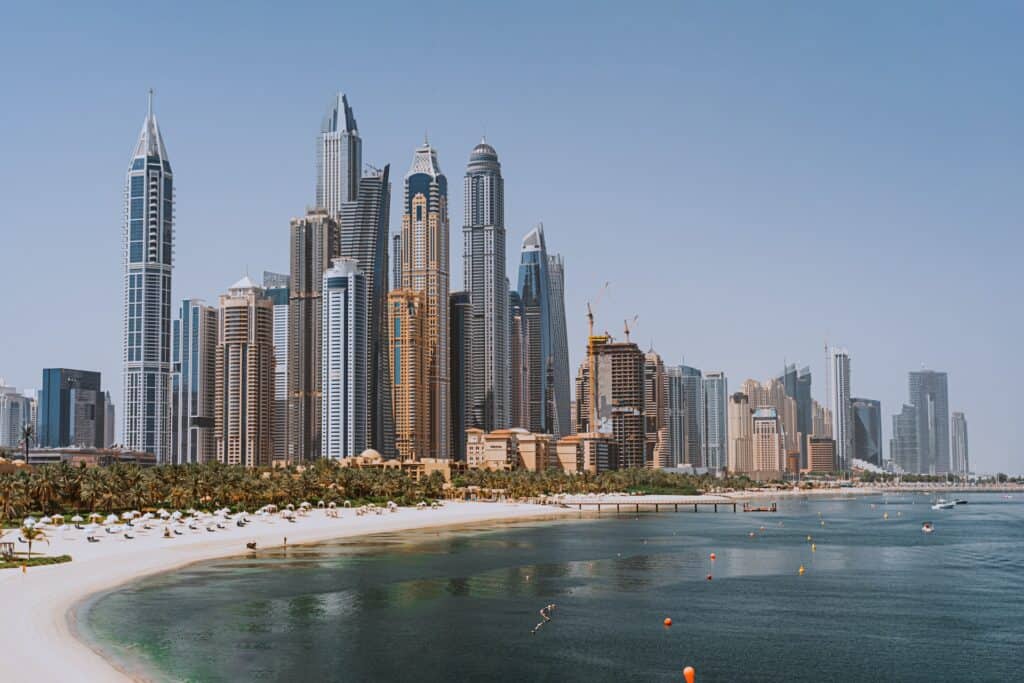 Prices Per Plane Type: Overview
Below, you will find a table that gives the prices per plane type.
| | | | |
| --- | --- | --- | --- |
| Plane type | | | |
| Light and midsize jets | Number of passengers | Flight time | Price |
| Beech BE350 KingAir | 8 | 12 hours 2 minutes | $72,000 |
| Embraer Phenom 300 | 7 | 7 hours 49 minutes | $87,500 |
| Hawker 900XP | 9 | 7 hours 59 minutes | $106,800 |
| Learjet 60 | 7 | 7 hours 52 minutes | $122,000 |
| Heavy Jets | | | |
| Legacy 600 | 13 | 7 hours 19 minutes | $140,000 |
| Bombardier Global Express | 12 | 6 hours 29 minutes | $161,000 |
| Challenger 650 | 12 | 7 hоurs 15 minutes | $175,000 |
Conclusion
Lagos to Dubai is a frequent airline route, mostly for business people traveling from one economic center to the other, which is why you have plenty of jets and FBOs to choose from. Now, let's go over the most important takeaways from this read.

The average price you'll have to pay to rent a jet goes from as low as $60,000 for a small jet, to up to $200,000 if you're looking for something bigger.
The recommended jet to rent is a midsize or heavy jet, since the distance is quite long.
While Lagos has a couple of really good private terminals, Dubai has more than enough with VIP services out of this world.
Happy travels!