Flexjet has grown into a leading company in the private aviation industry whose professionalism and expertise are revolutionizing the private aviation sector. It now provides a wide range of quality aviation services customized to meet personal travel requirements.
In the paragraphs below, we'll explore Flexjet's beginnings, membership programs, fleet, and much more, so let's get started.
Company History
Flexjet was established in 1997 as a subdivision of Bombardier, a Canadian aircraft manufacturer. At that time, Flexjet used to provide aircraft charter services in addition to fractional ownership and jet cards, joining the industry in 2000.
By 2002, Flexjet had grown at a rate of 20% per year and recruited almost 1,000 employees, half of which were flight staff members, a fleet of 105 planes, and was serving around 650 customers. Flexjet kept growing until 2008 when it rebranded all of the remaining domestic charter services. The same year financial crisis and recession made an impact on the private aircraft industry, prompting several airlines to make cuts and retrench. Flexjet withstood the storm and was back in business by the spring of 2013 when it began rehiring pilots who had lost their jobs during the recession.
Flexjet has three programs available: fractional ownership, leasing, and the Flexjet 25 Jet Card, which we'll elaborate on further in the article.
Flexjet also introduced Red Label in 2015, a service that includes a specialized flight crew, customizable interiors, and seating combinations, as well as the sector's newest fleet. The airplanes under the Red Label program are all just under five years old.
Other noteworthy achievements include the corporation's legendary private jet terminal, which opened in Naples, Florida in 2016, and comparable amenities in West Palm Beach, Florida, and Westchester County Airport, New York.
Flexjet's European development continued in late 2019 with the inauguration of Flexjet House in London, which will act as the company's European headquarters, and at the same time, Flexjet also opened an aircraft repair facility at Milan Linate Airport in Italy. Flexjet began purchasing new Embraer Praetor 600 aircraft in November 2020, adding to its current European-based aircraft.
Company Ownership
Since 2013, Flexjet is owned by Directional Aviation, a capital investment corporation created by aircraft tycoon Kenn Ricci. It's based in Richmond Heights, Ohio, and is directed by Ricci, the company's chairman, and Michael J.
Flexjet Programs: Shared Ownership vs Leasing a Private Jet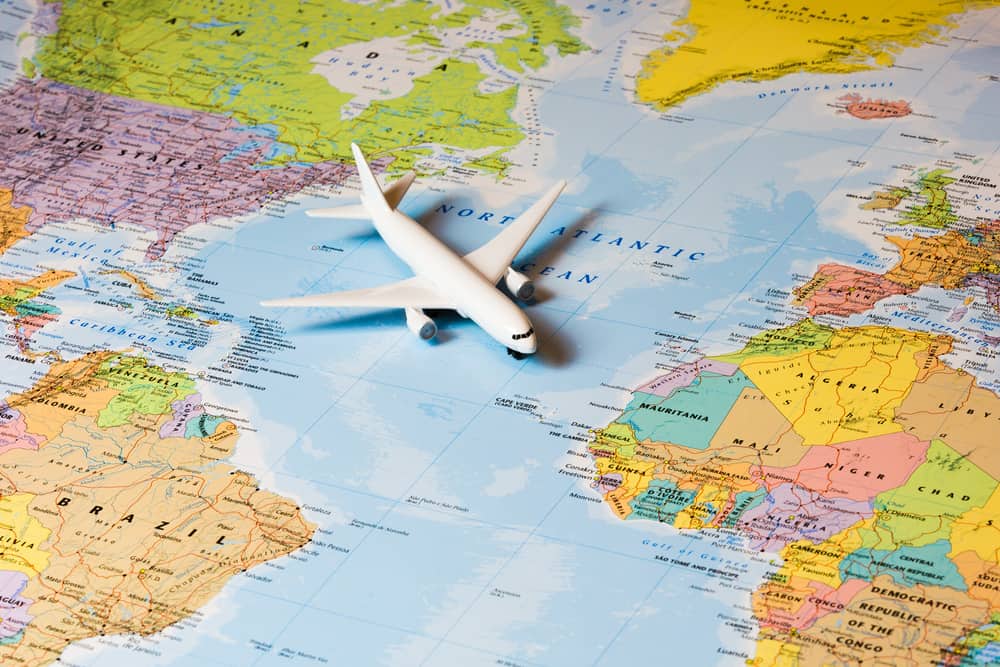 Private jet charter programs provide an option to pay as you fly. While you are required to invest somewhat less than with full private aircraft ownership, jet leasing also reduces your vulnerability to market demands and enhances your safety, dependability, and availability criteria.
Private Air Travel with Fractional Jet Ownership
Fractional jet ownership allows members to own equity in a certain Flexjet aircraft if they fly 50 hours or more per year, the number of hours being determined by the percentage of the equity. Their staff of private aviation professionals manages every part of your trip experience with a personalized approach, while fractional ownership gives you access to a variety of cabin sizes.
The Benefit of Flying With Flexjet
Red Label by Flexjet is a special service offered by the Flexjet fractional ownership program. The service provides a crew dedicated to your specific jet, personalized interior and seating configuration, and the newest jets in their fleet that are no more than 5 years old, so you can enjoy the best of ownership for a portion of the price.
Flexjet offers an aircraft guarantee as follows; If you spend more than 5% of your time on a non-Flexjet aircraft, those hours will be refunded back to your yearly allotted hours for the next year.
You can also utilize up to five planes in one day, based on your ownership status. Benefits for multiple uses are calculated based on the overall amount of share hours you acquire; rather than the amount of your share inside a single aircraft.
Gulfstream G650 Access Programs
Flexjet offers two unique methods to hold the Gulfstream G650 as the sole fractional home. Unlimited Access offers top fleet interchange benefits on almost any aircraft in their fleet, allowing you to choose the proper size of jet to fit your journey. If frequent overseas flights are part of your travel plans, World Access substitutes the typical hourly contract structure with a program that allows you to travel on the Gulfstream G650 for as many hours as you like, 40 days a year.
Private Jet Lease
Flexjet offers custom flexibility as well as outstanding benefits with their Private Jet Lease program.
By becoming a member, you can acquire a jet share without owning it entirely, whether you're flying for business or pleasure. Flexjet's private jet leasing options start at 50 hours per year. However, through this unique program, you get access to the complete closed fleet, much like Fractional Ownership.
Is leasing, however, the best option for you? Let's see what this program offers so you can make a decision.
Personalized Flight Plans
Versatility Plus is a unique feature of Flexjet's lease program that allows you to tailor your yearly flying hours to match the number of hours you actually need each year. If you make up to 25% of your hours accessible to other Owners in the Versatility Plus pool, this option may save you a lot of money. You can also reduce your expenses by reselling hours to other Flexjet owners when you're traveling less than intended. You can also buy hours from all other Flexjet owners (in the same or different cabin types) if you're flying more than you intended.
Options to Fly International
With their new World Access service, Flexjet offers a whole new way to private international travel. World Access, a first in the industry, introduces a dynamic pricing strategy for international flights. The hourly charge reduces as the duration of your journey rises, making long-distance travel a cost-effective option.
Gulfstream G650 Access Programs for Leasing
Flexjet is the only location where you can lease the ultra-long-range Gulfstream G650 fractionally, but it's also the only company that allows leasing it in two unique ways. If you choose Unlimited Access, Flexjet will match each journey to the ideal plane from their entire fleet. Plus, enjoy the benefits when flying with family and colleagues. Alternatively, you can choose World Access, which allows you to fly on the Gulfstream G650 for an unlimited number of hours per day, 40 days per year, making international travel as valuable as possible.
Jets Available
Whether you decide on the Ownership or the Leasing plan, these are the available jets in both categories, from small to large cabin:
Light-Cabin Aircraft: Embraer Phenom 300
Up to 7 Passengers;
Maximum Performance Range 1971nm;
Maximum Travel Range 04hrs 30 Min.
Midsize Cabin Aircraft: Embraer Legacy 450
Up to 8 Passengers;
Maximum Performance Range 2900nm;
Maximum Travel Range 6hrs.
Midsize-Cabin Aircraft: Embraer Praetor 500
Up to 8 Passengers;
Maximum Performance Range 3340nm;
Maximum Travel Range 7hrs.
A Super-Midsize Cabin Aircraft: Bombardier Challenger 350
Up to 9 Passengers;
Maximum Performance Range 3200nm;
Maximum Travel Range 7hrs 45 Min.
A Large-Cabin Aircraft: Gulfstream g450
Up to 16 Passengers;
Maximum Performance Range 4350nm;
Maximum Travel Range 09hrs 45 Min.
An Ultra-Long-Range Aircraft: Gulfstream g650
Up to 15 Passengers;
Maximum Performance Range 7000nm;
Maximum Travel Range 16hrs.
Future Additions to the Fleet
Flexjet is thrilled to be the sole North American fleet client of the upcoming Gulfstream G700, an aircraft with the industry's tallest, broadest, and longest cabin that's even more spacious than the existing large Gulfstream G450 and G650 models. They will also be revealing additional aircraft that have been modified by Flexjet with its revolutionary Red Label services and premium LXi interior options that their Owners have come to expect.
Flexjet 25™ Jet Card Program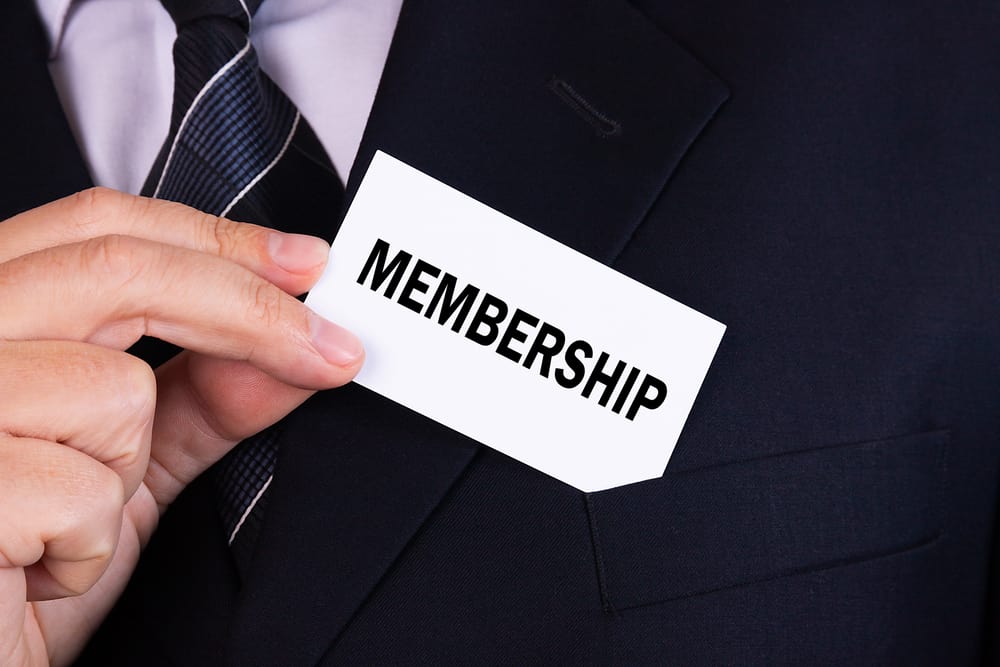 The Flexjet 25 jet card program is a preferable option to charter that gives you instant access to an aircraft fleet without the need for a large upfront payment or a major commitment.
With the Flexjet 25 jet card program, you can choose from all jet types and sizes according to your trip requirements. You pay by the hours you fly, with everything included in the price (flight duration, pilot's expenses). In your price per hour, you get a Fuel Factor Alteration to compensate for the monthly fuel price variations. You will also get exceptional delivery as a cardholder, with access to experienced pilots and cabin attendants. To book your desired plane, you need to give at least 5 days' notice.
Jets available with Flexjet 25™ Jet Card Program, ranging from small to large cabin, are as follows:
Light-Cabin Aircraft: Embraer Phenom 300
Up to 7 Passengers;
Maximum Performance Range 1971nm;
Maximum Travel Range 04hrs 30 Min.
A Super-Midsize Cabin Aircraft: Challenger 300
Up to 9 Passengers;
Maximum Performance Range 3100 nm;
Maximum Travel Range 7 hr 15 mins.
Exclusively at Flexjet; Gulfstream G650 Membership Program
Only Flexjet (as the fractional home of the famed Gulfstream G650) provides two new methods to use one of the sky's most capable ultra-long-range airplanes.
The new Unlimited Access program gives you unrestricted access to their complete aircraft fleet at competitive rates with either fractional ownership or lease share. You will get an hourly deal by your preference, and you can travel for an infinite number of hours per day – no daily limitations, for a total of 40 days per year.
No other carrier helps you get more value out of the Gulfstream G650 than Flexjet, with their Access Programs that provide you full freedom and control.
Choose Unlimited Access to do the following:
Optimize the efficiency of each journey by right-sizing your aircraft;
Save money on shorter, domestic flights;
Fly friends, relatives, and acquaintances on any of our aircraft;
Take advantage of trip-based incentives and low fleet exchange rates;
Earn either flying hours or straight account credits.
Choose World Access To:
Make long-distance travel as efficient as feasible;
Save money on lengthier, overseas flights;
Upgrade from an hourly-based package to one with daily prices that are all-inclusive;
The longer you travel on the Gulfstream G650, the lower your rates get;
Earn trip-related rewards, such as round-trip and long-flight benefits.
Red Label by Flexjet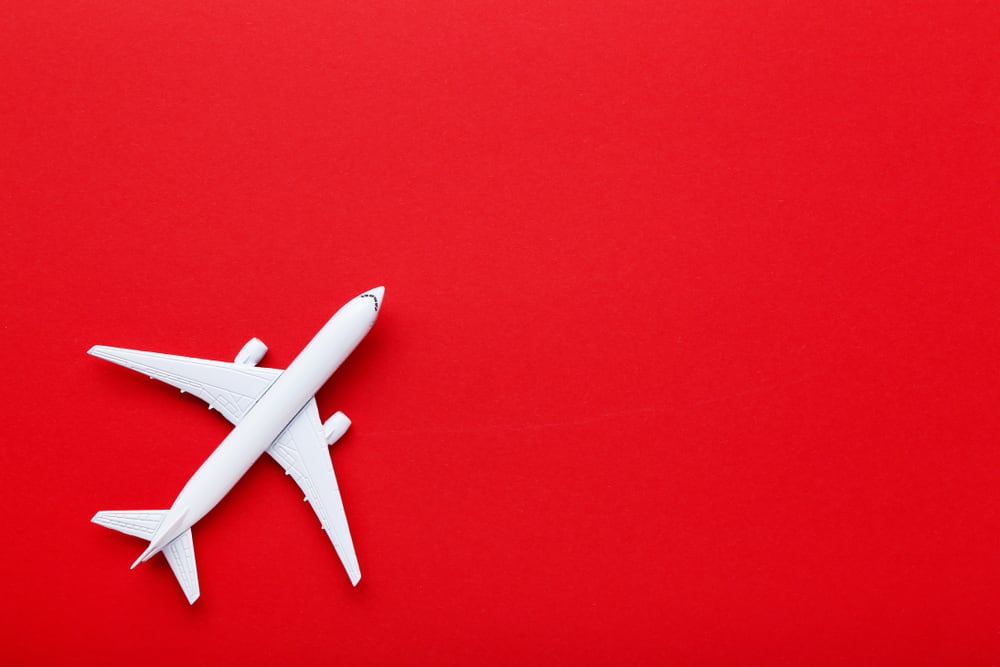 Dedicated Staff for You
Flying with the very same crewmembers on every trip is incredibly fulfilling, almost like owning a full airplane. That's why Red Label by Flexjet uses a distinctive dedicated crewing concept, in which pilots and crew members are assigned to a specific aircraft tail number. This allows Flexjet crews to be truly dedicated to – and intimately familiar with – their particular aircraft which, in turn, makes the Owners' experience safer and more customized.
Their single-aircraft crew concept, which has been inspired by the US military, is unique to this program, making it a one-of-a-kind dedication to Flexjet Owners. Red Label pilots get Owner experience training on a regular basis, in addition to their annual flying training, to enable them to provide the quality of service that the Owners have come to expect. Flexjet pilots are indeed the company's proud ambassadors.
Moreover, their customer support representatives have a predisposition for cultivating long-term connections. They form relationships that go beyond business. Personal ties with a  team that has a good sense of its customers and can anticipate your wishes before you ever say them. These connections are at the heart of Red Label by Flexjet's world-class service.
One-Of-A-Kind Presentation
The aircraft, which are among the industry's newest, offer exquisite, personalized interiors and cutting-edge technology that welcome the Owners into a sophisticated world of leisure, agility, and elegance. Every aspect has been planned to provide an experience that stands beyond all others in the business, from the distinctive colors to the special, regional catering options you won't find anywhere else.
Their Specialty Is Your Desire
Flexjet tends to make your flight experience much better by providing regional catering menus that offer various eating alternatives thanks to the skills of their cooks and gourmet teams, and each dish represents 15 distinct regions.
Special requests are always accepted, such as pastry from your preferred pizzeria, favorite seafood, or cuisine for dietary sensitivities and diets like vegan, vegetarian, kosher, and gluten-free.
Unique Access to Exclusive Events
Flexjet owners have access to private and exclusive locations that feature specially tailored social events.
The Aspen Snow Polo World Championships, 
The Pebble Beach Concours d'Elegance,
The Flexjet Forum Speaker Series, 
Private partner events, like Beretta's premium shooting excursions or ISAIA's custom experiences. 
Flexjet Offers Corporate Solutions
Corporate Solutions by Flexjet is the first of its type in the fractional industry to offer customized solutions to aviation departments. Some of the solutions they offer provide access to the appropriate aircraft size for your business trip purpose and reduce the cost of relocating aircraft through their fleet management. They will also improve the quality of aircraft and service to satisfy the clients' demands and offer customized invoicing to comply with tax and accounting regulations.
The program was created to meet the ever-changing needs of today's flight departments. Their proactive approach and range are tailored to your specific needs as a business aviation client. This program will help you with efficiency and will save money for your corporation.
Whether you need redundancy to cover for mechanical faults or intricate choreography of airplane arrivals and departures, Corporate Solutions by Flexjet can tailor a program to meet your specific requirements.
Corporate Solutions has a team of advisors with a lot of experience in the aviation industry, all of which are airline transport certified pilots. This guarantees that your company's travel requirements are handled with competence and experience from the start.
They want to do more than simply provide hours; the company's team of advisors works to improve the aviation department's skills by providing its own Operations Control Center, 24/7 meteorologists, and customer service agents available 24 hours.
The Pilots
The Flexjet pilots are among the most successful male and female pilots in the field, having been hand-picked based on their backgrounds and experiences. They are visionaries, adventurers, and travelers who have a lot more in common with the travelers than it first appears.
Security and Stability
Flexjet continuously works on improving data security across all Flexjet systems, as well as software upgrades which include more environmental fuel, more energy-remorseful engines, and eco-friendly FBOs, including electric mobility and charging points on-site.
Moreover, the company is the first to fulfill the Air Charter Safety Foundation's Industry Audit Standard.
Personalization and Presentation
Each account manager is driven by special attention and understanding of who you are and your flying needs in order to meet your requirements, resolve issues, and surpass your standards.
Their airplanes, which are among the industry's newest models, offer exquisite touches and finishes with cutting-edge technology innovations that welcome customers into an environment of convenience, power, and elegance. Every aspect was already planned to provide a sophisticated experience that stands beyond all others in the business.
Headquarters With High-Tech Equipment
Flexjet's cutting-edge global operations center, created to lead and motivate — part air transport area, half company HQ, and dream factory — should be another game-changer. It's another way they're securing Flexjet's future for its Owners by creating a design that evokes flying and all of its delights.
Mobility of Private Electric Air
Picture going above everything in minutes, going from harried to serene on an electronic vertical take-off and landing (eVTOL) jet, the future of private aviation for shorter trips. From the metropolis to the countryside. From the suburbia to the beach. From home to the office. You'll have access to stylish and effective eVTOL jets thanks to their cooperation with Eve and Flexjet's sister business Halo — quick, pure, ecological, and beautiful. Productivity is on the rise.
Travel Private in Space
When it comes to space travel, Flexjet will provide unprecedented access and experiences, including private transport to the space station before departure, and behind-the-scenes excursions – thanks to its unique relationships with space travel's inventors. Take your mind to new heights – cosmic, heavenly, and boundless.
The Learning Center of Flexjet
Flexjet's unique online Learning Center, your one-stop-shop for aviation history, insider news, and more, takes you on a journey through flight's past, present, and future. Learn how airplane designers and manufacturers are progressing. Discover what makes one industry stand out from the rest. Find out what you can do with flying and where you may travel today and in the future.
Conclusion
Flexjet's future depends on its ability to go forward and innovate. They anticipate private terminals in the future, so they can tailor their service and better serve their owners. They'll continue increasing their branding options to extend their offering beyond fractional, leasing, and jet cards, in order to boost exposure, retention, and stability.
They took the effort as an enterprise to customize services and alternative opportunities to the demands of its owners. They'll keep on moving forward with the help of the partnerships they've built to guarantee that Flexjet's service is solid, reliable, and trustworthy, and that the owners get precisely what they want.