People's interest in private jets as a form of transportation from one place to another has only been increasing lately, and no wonder! Who doesn't want a jet all to themselves, especially during this pandemic, when sharing a space with strangers is not the smartest thing to do.
At the same time, while we had the world's biggest airports closed for commercial flying, private jets had their ways to continue their operations.
Flying with a private plane is more expensive than a commercial jet, that's pretty obvious. However, the goal of this article is to give you the typically estimated prices and to show you all the benefits you get with private jet ownership, besides having more privacy.
How Much Does a Private Jet Cost To Hire?
The hourly rate for a private jet ranges from $1,300 as the lowest end, up to $13,000. I agree that this is a very wide span of numbers, but there is an explanation behind it.
The Factors Determining The Price
The cost of hiring a private jet is determined by many factors. You don't only pay for a jet to fly you around. That jet has a model name, year of production, size, type of engine, a pilot, sometimes two pilots, and potential additional services such as catering. This is what you pay for.
In other words, the price for chartering a private jet depends on the following factors.
Your Destination
Obviously, it makes a great difference if you want a flight from New Jersey to New York, which would only require an air taxi service, or you want to go from New Jersey to London. Moreover, there is a difference between flying cross-country, and local trips.
Number of Passengers
Usually, you book the whole jet and all the seats in it. The person who books the flight is the lead passenger, and it is their job to decide how many people will share the jet with them. The point is that if the lead passenger travels alone, the same price will apply like it would if the jet's capacity was full.
Number and Type Of Engine(s);
Time has become everything in today's world and even travelers are rushing to reach their destinations faster. The jet's engine power surely plays a big role in the time needed to reach the destination, as two engines are more powerful, therefore faster than a single one.
Size Of the Jet
Size also plays a big role in the time being spent during the flight. Smaller jets will not handle the incoming wind as well as a heavy jet, for example. That's why you'll notice that smaller and mid-sized jets are the most common types of jets that are used.
The Number Of Staff Members
People usually forget that a private jet cannot be flown without the staff. These are the people who make it possible for you to take off and land. Since this is what they do for a living, you will have to pay for the pilot's wage, and for the caterers, if there are any.
All these factors are the reason why the "average" price is a span with almost $12,000 difference between the low and high-end.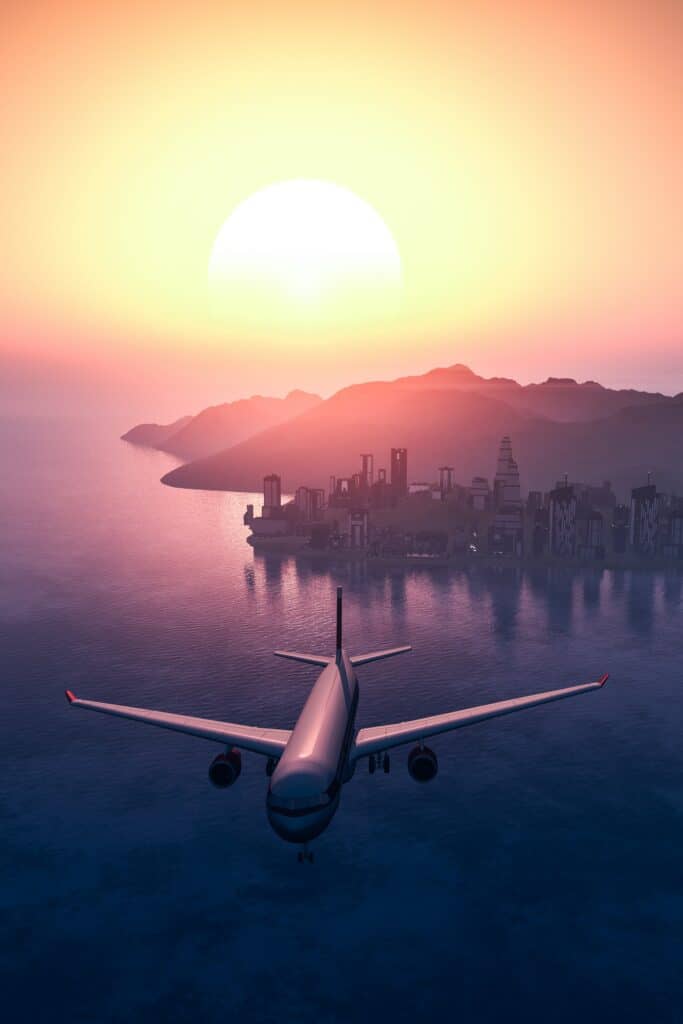 Pricing
As you've already concluded, there are many factors that determine the price. Some are more tangible than others and those are the ones that are the most important. Jet size is, for example, the most usual factor taken into consideration when forming a price.
Here are the typical hourly rates to hire a private jet. Please bear in mind that prices may vary from company to company. However, the differences mostly reflect on one another. The figures given below reflect those of domestic flights.
| | | | | | | | |
| --- | --- | --- | --- | --- | --- | --- | --- |
| Type of jet | Piston plane | Charter turboprop or smaller jet plane | Light jet | Middle-sized jet | Super-midsize jet | Ultra-long private jet | Large private jet |
| Number of passengers | 1-6 | 4 – 6 | 4 – 7 | Up to 9 | Up to 10 | 12 – 18 | 14 – 19 |
| Price per hour | $1000 | $1300 – $3000 | $1300 – $3000 | $4000 – $8000 | $2900 – $5800 | $6000 – $10000 | $8600 – $13000 |
Each plane size has its own price tag. However, if the flight is a cross-border one, the figures rise significantly. For example, an hour for a small jet that flies over the border costs approximately between $2,000 and $8,000, while the same service in a midsize jet could cost between $24,000 and $48,000.
Taking a large jet across the border will cost you between $51,600 and $78,000. This is not the final price either – make your destination a far one, and you will easily reach $100,000. Let's take a look at some famous destinations and compare the prices by jet size.
The prices below are for a one-way trip, including all the additional costs. You can see the hourly rates in the table above. Round trips depend on even more factors than one-way flights, like the time you're coming back and the destination.
If you decide to, let's say, fly from London to Berlin, and stay a few nights there, you'll have to pay for the staff's accommodation and their meals. This is, of course, on top of the fees you'd pay for them.
Based on the mileage, certain destinations, mostly cross-border ones, are unreachable with a light jet. Let's take a look at the prices.
| | | | |
| --- | --- | --- | --- |
| | Light Jet | Midsize jet | Heavy jet |
| New York to Los Angeles | $49,750 | $21,850 | $36,600 |
| London to New York | / | $68,150 | $63,200 |
| London to Barcelona | $10,150 | $20,100 | $26,700 |
| Singapore to Bangkok | $28,700 | $34,800 | $37,650 |
| London to Edinburgh | $7,100 | $17,600 | $15,800 |
| Paris to London | $5,750 | $7,750 | $12,500 |
| London to Berlin | $9,100 | $15,100 | $23,650 |
| Barcelona to Ibiza | $4,700 | $17,100 | $23,250 |
| Dubai to London | / | $70,400 | $63,500 |
| Miami to New York | $14,300 | $14,350 | $28,650 |
| London to Cannes | $9,500 | $15,000 | $24,300 |
You could notice that some heavy jet flights are cheaper than the ones operated by a midsize plane, even a light one. That's usually because the companies offer a very big, heavy jet, with a capacity of almost 100 people, making the price go down.
How Far Can I Fly?
It's not enough just to hop into a private jet and name the destination. Think of them like cars, or any other type of vehicle. An old Ford Transit cannot make it all around the globe, while a new Chevy truck can probably take you far.
The same goes for jets, they all have their limitations, and this is how it all goes down.
A turboprop jet or smaller can take you as far as 1,300 miles away. It will need some three to four hours to do so. This is enough to take you from London to Edinburgh, but if you want to reach an overseas destination, you'll have to opt for a bigger option.
A light jet can take you a bit further, but not a lot. It will make it up to 1,800 miles, meaning a maximum of six hours flight. Next up are the midsize jets, which can take up to 3,000 miles.
On the other hand, a large private jet can take over 10-hour flights. This means that it can take you from New York to Istanbul without any difficulties. In other words, every trip that's more than 4,000 miles long will be carried out by a large jet.
Take a look at this table to make things clearer.
| | | | | | | |
| --- | --- | --- | --- | --- | --- | --- |
| Private Jet Type | Charter turboprop or smaller jet plane | Light jet | Middle-sized jet | Super-mid-sized jet | Ultra-long private jet | Large private jet |
| Max Range | 1000 – 1300 miles | 1000-1800 miles | 2000-3000 miles | 3000-4000 miles | 4000+ miles | 4000+ miles |
| Maximum flight hours | 3 – 4 hours | 3 – 4 hours | 4 – 6 hours | 5 – 7 hours | 5 – 14 hours | 10 + hours |
Benefits Of Hiring a Private Jet
There are many benefits that come with the chartering of a private jet. Apart from the most obvious ones, like having privacy and plenty of legroom, there are others to be considered, so let's go over them.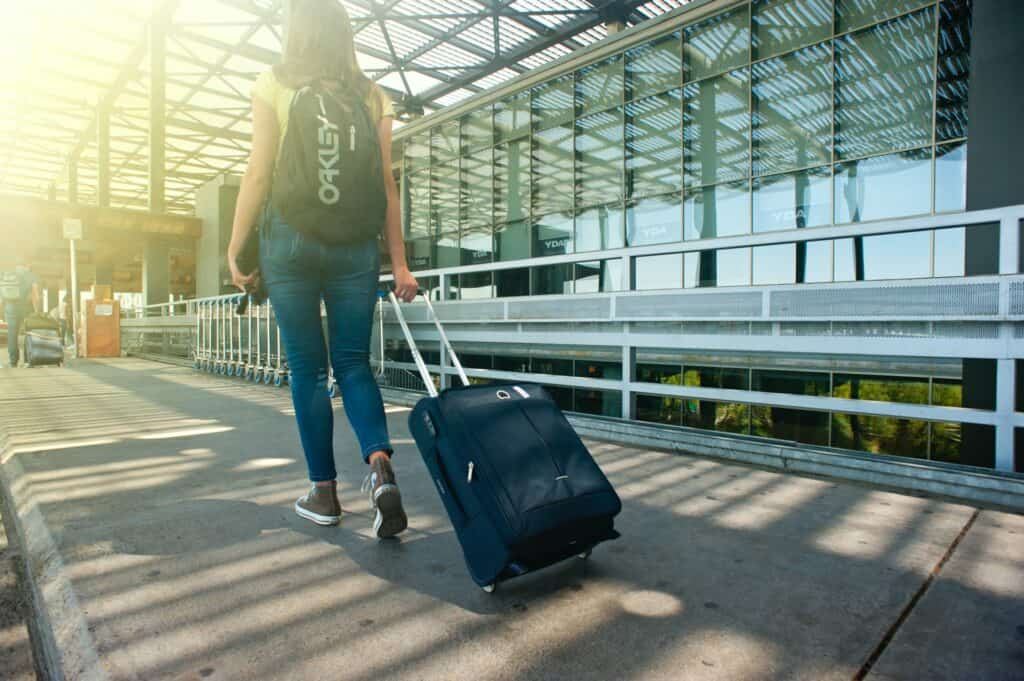 Skip The Line
This is one of my favorites. Private flights include a lot of luxury, attention to the customer and all, but I just love when I can walk into the airport building, find my FBO (Fixed-base operator), and just start with the boarding process.
When you arrive at your private flight terminal, you will not find a simple gate and waiting premises. Instead, you will be able to relax in the lobby, order some drinks, read a book, or even take a rest in one of the passenger lounges.
Don't Worry About Being Late
I'm not saying that private jet travelers totally neglect time. But to tell you what everyone already knows – the jet won't leave without you, especially if you're just 10 minutes late. This is not a commercial flight, so the time you take off doesn't affect a whole chain of events.
If you don't want to waste a lot of time waiting, it's enough that you show up 20 minutes earlier. That will give you enough time to put your stuff on the scanner, go through passport control, and board your plane. There will still be time to order some beverages on the jet.
Relax Before You Go
The terminal for private jets doesn't even closely resemble that of commercial flights. Once you enter your terminal, or FBO as it's called, you can sit and enjoy the premises while waiting for your flight.
You will quickly finish all the procedures prior to your flight. Usually, people want to get on board as quickly as possible. But sometimes they want to relax in the FBO with a glass of champagne and meet the captain's crew.
If you don't feel like flying right away, you can always ask the pilot to postpone the flight a bit. I'm sure the captain won't mind, and might even sit with you for the time being, so you'll get to know each other a bit better before you share the sky together.
Summary
Prices for hiring a private jet can be confusing, especially when you don't know anything about this type of traveling. I hope that this article gave you all the necessary information, to have a rough estimation about prices, so you'd know what to expect.
Anyway, let's have all that info here, so you're sure that you understood everything.
There are many factors that determine the final price of the hourly rate, those are:

Destination;
Number of passengers;
Number and power of the engine(s);
Model and size of the jet;
Staff number;
Fees.
The most important thing to understand here is that not every jet costs the same. If it's a more powerful, comfortable, and faster plane, it's going to cost more than the one that doesn't have these characteristics.
On the other hand, when you hire a private jet, you pay for the whole aircraft. That means that the price will be lower if you invite more passengers on board. At the same time, you have to remember that you're in charge of the pilot and staff's wages for the day, and all their expenses regarding accommodation and meals, in case you spend the night at your destination.
According to types of jets, I'll list them here from the least expensive one to hire, to the most expensive.

Piston plane;
Charter turboprop smaller jet;
Light jet;
Mid-size jet;
Super midsize jet;
Ultra-long private jet;
Large private jet.
Regarding mileage, not every jet can reach every destination. If you want to fly overseas, or to a destination that is over 4,000 miles away, you'll need a large, heavy jet.
A light jet can only take you to destinations that are located a maximum of 1,800 miles away from you. On the other hand, a mid-size jet can take you anywhere up to 3,000 miles in distance.