Both the British capital and the City of Angels are popular destinations regularly visited by millions of people worldwide. Regardless of how charming London's occasional rains can be, Los Angeles is here to provide you with all the sun you might crave.
Obviously, California's most popular city is mostly visited during the summer, when you have the chance to visit all the cool beaches, swim, surf, and go to a cool concert wearing light clothes, if not a bikini or swimming shorts.
With that in mind, no wonder that this part of the year is the most expensive one to travel from London to Los Angeles.
London to Los Angeles: Overview
Traveling from London to Los Angeles is not just a random trip that you will spontaneously jump on. Regardless of how easy-going you might be, you'll be flying a long route and you have to be prepared for it. So, informing yourself on the length of the flight, the type of jets that can take you there, the cost, and so on, is of paramount importance, and that's where we come in!
In this article, I'll give you the best insight on this route and recommend various options on how to get from London to L.A.
The estimated flight time for this route is some 12 hours, give or take. And since Los Angeles is located on the West Coast, you'll have to fly over the whole United States. The trip is almost twice as long as the London – New York route.
Since it's an overseas flight, it's recommended that you fly via midsize or heavy jet. However, there are plenty of light jets that are more durable and can be used for this flight. A lot of companies, though, will only offer the mid and heavy planes, such as the the-aviation-factory.
The average price for a jet that will take you from London to Los Angeles amounts to $100,000. Smaller jets will cost less, but the bigger ones will exceed this price. So, let's see what your options are.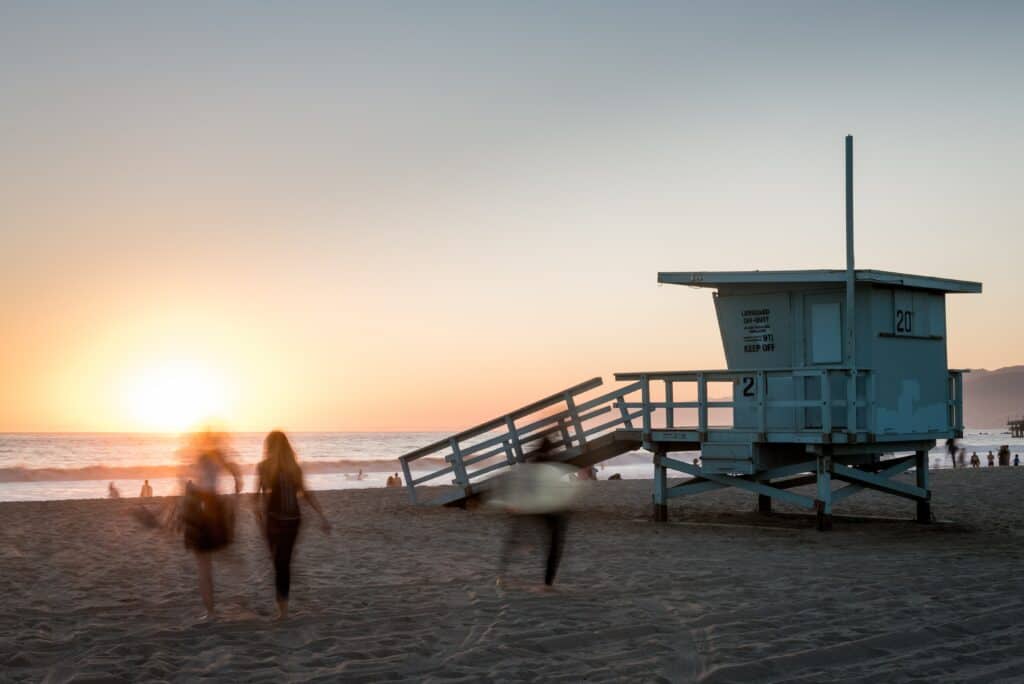 Pricing Options
First and foremost, remember that you're paying for the whole jet, and while the number of passengers might influence the price a bit, it's insignificant. In any case, the amount you see will be divided (or not) among the travelers.
Another aspect that could modify the price is the size of the jet, model, arrival time, but also the date and time you wish to take off. At the same time, most prices that will be given in this article are before fees and taxes, so expect additional charges according to the local laws.
Below, you'll see a table giving you an estimate of how much you would spend if flying with a turboprop, light, midsize, or heavy jet. The prices you'll see are the average calculated from more options per plane category. Prices will be provided in US dollars as well as British pounds since these are the currencies you'll be using in both cities.
| | | | |
| --- | --- | --- | --- |
| Aircraft type | Number of passengers | London to Los Angeles route price | Estimated flight time |
| Midsize jet | 9 | $153,000 / 111,150 GBP | 11 hours 55 minutes |
| Heavy jet | 5 – 96 | $132,000 / 95,550 GBP | 11 hours |
The prices above only show how much it would cost to hire a midsize and a heavy jet. However, some companies such as Private Fly also offer light jets for this route. Bear in mind that most jets need to be refueled at least once when covering such a distance.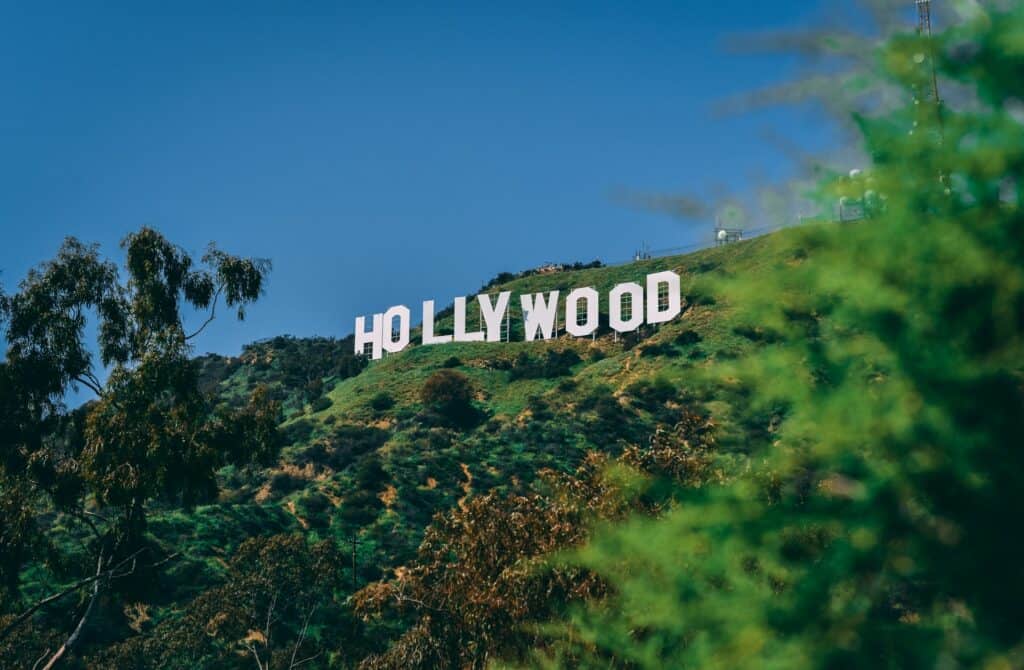 London to Los Angeles Airports
As a private jet traveler, you need private airports or terminals. The most famous London airports, such as Luton, Heathrow, or Stansted have FBOs (fixed-base operators) in their surroundings. This is where you will wait until your jet takes off.
London Luton Airport to Los Angeles
One of the most common choices for an airport in London is Luton. Not so far away, but it does take a one-hour drive from Victoria Station to reach the airport located 39 miles northeast. The airport, however, has famous FBOs in its surroundings that will host your private flight, those being Signature Flight Support and Harrods Aviation.
London Heathrow to Los Angeles
Unlike Luton, London Heathrow is much closer to the city's center, only 15 miles away. It's easily reachable by car or public transport and has lots of fixed-base operators around it. Some of the most significant ones are run by Menzies Aviation, Gainjet, or Signature Flight Support LHR.
London Stansted Airport to Los Angeles
London Stansted is the Queen of FBOs. It is as far as Luton in terms of miles, with a slightly different direction. Around it, there is a plethora of FBOs, some of them being: Fayair Ltd, Infinite Jet Center, X Jet London, London Jet Center, Universal Aviation, Diamond Hangar Ltd, Antonov Airlines UK, North Air Ltd, Harrods Aviation, Ruslan International, Titan Airways, London Jet Charter, Inflite The Jet Center, NATS Jet Stansted, Aeronexus, GT Engine Services, and Swissport.
Biggin Hill Airport to Los Angeles
Biggin Hill Airport, located some 17 miles southeast of Victoria Station, mainly exists because of private flights. The one FBO that hosts almost every flight is operated by Signature Flight Support BQH. It's also possible to fly from Biggin Hill to Los Angeles.
Farnborough Airport to Los Angeles
Farnborough is a private airport, located pretty far away from London's city center. Although located some 40 miles away from London, it's still considered to be one of London's airports. This airport is mostly known among the business community, as this airport was built with the purpose to host business private flights. However, it is also possible to fly to Los Angeles from this airport.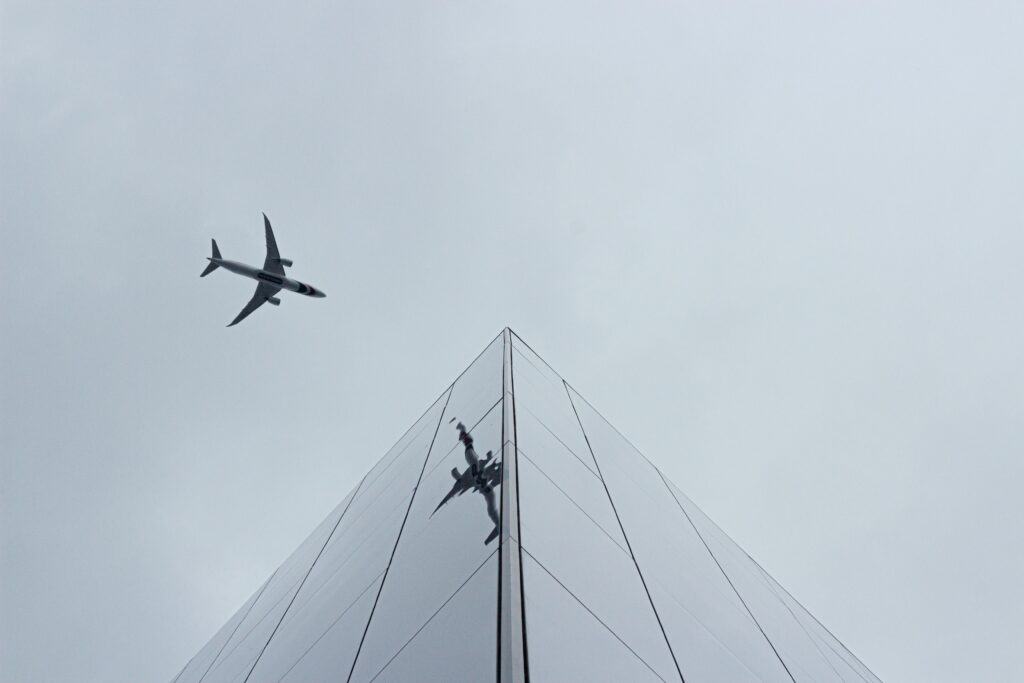 Which Planes Can You Fly to Los Angeles From Each Category?
Small and Midsize Jets (Turboprops, Light Jets, and Midsize Jets)
Let's first run over the turboprop planes, since that's really not the smartest option to take for this route. It's possible to fly with it, but it will take you ages, i.e. a minimum of 17 hours. However, this option is the cheapest, as you can rent a plane for under $60,000, if you choose to fly with the Beech B100 King Air, for example.
At the same time, a light jet might not be a bad option. An average light jet will need about 12 hours to reach Los Angeles. In particular, the Beech 390 Premier 1 needs 12 hours to go from London to LA. If you book it through privatefly.com it'll cost you $76,000.
Now, a faster light jet option would be hiring the Nextant 400XT/XTi which needs a little bit over 10 hours to pass the route. It's a bit cheaper than the Premier 1 – $74,000, and it's obviously faster.
But a more realistic option would be to go for a midsize jet, and the offer in this category is breathtaking. The price will obviously go up, as you should spend between $90,000 and $110,000 on such a plane from London to Los Angeles.
The fact that they are big and heavy doesn't mean that they necessarily fit more people. Most midsize jets will take up to 10 people, but the passengers will have much more space than if traveling with turboprop or light jets.
For example, the Embraer Legacy 450 is a superb jet, with a slick exterior and interior, fitting 8 people. It only needs a bit over 10 hours to pass the route and will cost you around $91,000. It comprises a wide cabin and plenty of luggage space.
Moreover, a bit more expensive option would be the Citation XLS+ by Cessna. To hire it, you'll need exactly $100,000 and will enjoy the ride in one of the most luxurious airplanes on the market. It's pretty slower than the Legacy 450, but the space inside is incomparable.
Heavy Jets
But to be fair, heavy jets are the real deal for a flight like this. A heavy jet will most definitely cost you over $100,000 and if you find something below that amount, make sure to research if there's something fishy about that offer.
Comfort will be your best friend on this 10+ hour flight. I recommend that you take into consideration the Gulfstream G350, whose interior is like a mini apartment, including comfortable spacious seats, a sofa, a table, guaranteeing total relaxation during the flight to Los Angeles.
This heavy jet will cost you $134,000 to hire. The estimated travel time is around 10 hours and 30 minutes, as this jet can develop a maximum speed of 560 miles per hour or 488 knots in jet lingo. The jet can take 14 people on board.
There are some more expensive and faster options too if you wish. Just by choosing the Bombardier Global Express XRS, you will arrive in Los Angeles in 9 hours and 30 minutes. This luxury jet fits 14 people, just like the Gulfstream G350, but is much more expensive to rent – $156,000.
Anyway, the Global Express XRS provides the utmost luxury and cabin space you could imagine. If you have the money, don't hesitate to book it.
Prices Per Plane Type – Overview
I know that private jet prices can be a little confusing, especially since there are so many factors involved in their calculation. To make things clearer, I've decided to create this table that deals with the most important variables – the type of jet, number of passengers, estimated flight time, and of course, price.
Some of the jets that you'll see in this table have not been mentioned in the text above, simply because it would be too much. However, this is what the situation is like.
| | | | |
| --- | --- | --- | --- |
| Plane type | | | |
| Light and midsize jets | Number of passengers | Flight time | Price |
| Beech B100 King Air | 7 | 18h 39 min | $57,000 / £41,700 |
| Beech 390 Premier 1 | 6 | 12h | $76,000 / £55,300 |
| Nextant 400XT/XTi | 7 | 10h 50 min | $74,000 / £53,600 |
| Legacy 450 | 8 | 10h 15 min | $91,300 / £66,000 |
| Citation XLS+ | 9 | 11h 45 min | $100,700 / £72,700 |
| Learjet 55 | 7 | 11h 20 min | $100,600 / £72,700 |
| Hawker 800/800XP | 8 | 11h 20 min | $98,000 / £70,800 |
| Citation XL | 8 | 12h | $98,000 / £70,800 |
| Heavy jets | | | |
| Gulfstream G350 | 14 | 10h 40 min | $134,300 / £97,100 |
| Bombardier Global Express XRS | 14 | 9h 40 min | $156,400 / £113,000 |
| Challenger 601 | 11 | 12h | $141,700 / £102,400 |
| Falcon 2000EX EASy | 10 | 11h 45 min | $144,000 / £104,000 |
| Challenger 850 | 16 | 11h | $146,000 / £105,600 |
| Legacy 600 | 13 | 11h 15 min | $146,300 / £105,700 |
| Gulfstream G400 | 12 | 10h 30 min | $151,000 / £109,000 |
| Challenger 605 | 10 | 11h | $152,100 / £109,900 |
| Gulfstream G3 | 13 | 12h 20 min | $153,400 / £110,800 |
| Gulfstream GIV | 13 | 11h 30 min | $156,000 / £112,800 |
| Bombardier Global Express | 12 | 9h 30 min | $156,000 / £112,800 |
| Bombardier Global 6000 | 14 | 9h 30 min | $156,000 / £112,800 |
Conclusion
London and Los Angeles are some of the most desired cities in the world for travelers. All things considered, we can conclude that the route is not at all easy, and needs a lot of preparation if you want to have the best trip.
Private jets are not cheap, and this route will cost you around $100,000 and will take you from 10 to 12 hours to reach Los Angeles from London. Obviously, things can change in certain cases so your flight can be cheaper or more expensive, as well as shorter or longer.
The article above will give you a complete guide on where to look for plane tickets, which FBOs are at your disposal, and which planes will best suit your needs. All you have to do after that is book a flight and pack your bags!