Located in Cincinnati, Ohio, Executive Jet Management (EJM) is one of NetJets' subsidiaries that's the perfect aviation partner for any private flyer and aviation enthusiast. Whether you are new to private flying or a frequent private jet user, EJM's purpose is to make your travel plans and jet management as simple and cost-effective as possible by offering the following services:
Private jet charter solutions gives you the comfort and safety only a well-established company could provide you with, as well as personalized pricing plans and personalized guidance. 
Aircraft management solutions gives you the option to cooperate with a dedicated team of aviation specialists who can help you either book your next flight or handle the tedious business aspects of ownership.
Let's get into more detail on everything EJM offers, but first, let's see how the company came to be.
Company History
Founded in 1977, Executive Jet Management has continuously been working on building an immutable reputation by being a leader in aircraft management and private jet services.
The president of EJM is Brian Hirsh, the ex-president of QS Partners, NetJets' whole aircraft sales, brokerage, and acquisition arm. He is a very well-established professional who has held several leadership roles in Operations, Sales, Finance, and Aircraft Asset Management. 
Berkshire Hathaway owns both NetJets and Executive Jet Management, and the main difference between the two companies is that NetJets owns planes while EJM manages other companies' planes.
How Is EJM Different From Other Operators?
There are multiple reasons why EJM would make a great aviation partner to any aviation enthusiast.
First, if, by any unforeseen circumstances, the flight you had scheduled becomes unavailable, Executive Jet Management will offer you another aircraft at no additional cost.
Second, if your flight time exceeds your quoted amount, you would never have to pay more than you were quoted.
On top of that, EJM ensures optimal safety levels, as they require their pilots to have an average of 9,000+ flight hours, ensuring you are flying with trusted professionals.
Managing a large charter fleet, EJM offers more aircraft options than many other operators and tends to satisfy your particular flight request.
As we had mentioned before, they have outstanding customer service available 24/7. Their representatives become your travel concierge, planning every detail of your travel, which is especially helpful to those new to private flying.
To learn more about charter prices, you can visit the company's website and use their price calculator to figure out the cost of a specific flight.
Lastly, EJM offers a unique membership program known as The Ascend Charter Membership. Let's go over what it is and how to get it.
The Ascend Charter Membership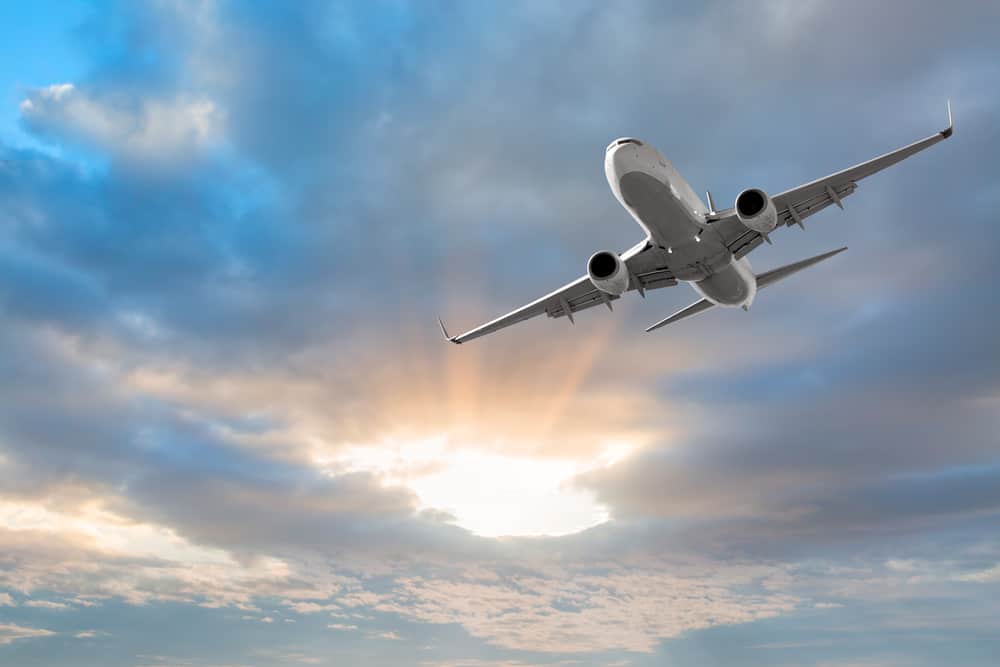 Executive Jet Management's flat-rate flying program Ascend is a combination of convenience and value, created in response to clients' requirements for consistent aircraft availability and a simple way to track travel expenses. Therefore you'll get the easiest and quickest way to book private aviation travel and consistent pricing.
With the Ascend Membership, you get 315 days of guaranteed jet availability, the freedom to choose your preferred jet type and size, and your bill will be automatically charged. There are no membership fees, and your deposit is devoted entirely to your journey and available for use for three years.
How to get the Ascend Membership? Follow these few simple steps, and you're good to fly:
1. To get started, you need to provide a minimum deposit of $100,000.
2. Their team will create your account and your customized profile after you make your first deposit.
3. Give them a call with your date of travel and choose the size when you're ready to book a trip, and they'll handle the rest.
4. Your deposit account is immediately charged after a flight. The amount deducted is dependent on the reported flight time, as well as catering, fuel surcharges, and taxes if needed.
You can contact them on their website to get more information about their membership program.
Why Choose Executive Jet Management?
EJM run a broad, carefully maintained fleet of more than 800 planes that are guaranteed to be available to their members at least 315 days in the year.
Here are some of the reasons why one should choose them for your journey:
Customers get exclusive savings and benefits. As a customer, you get to enjoy cost and time-saving benefits due to their operational discounts and fleet volume discounts.
Customers enjoy comfort and convenience because of their simple booking process and customer service, which is available 24/7 to offer their customers the best travel experience.
Customers want safety and security. The company does whatever it takes to provide its customers with protection while maintaining their privacy.
Pricing
In addition to a 7.5% federal excise tax (FET), most private charter jet costs have fluctuating hourly rates based on the total flight time, which contains the passenger-occupied flight time and the flight time to transfer the aircraft to and from its home base. 
Further fluctuating private jet costs consist of the following:
Hourly fuel surcharge, which varies by aircraft type and fuel cost;
Airport landing fees;
Supplemental crew charges;
International charges, when applicable;
Overnight charges;
Handling and incidental fees.
The EJM Fleet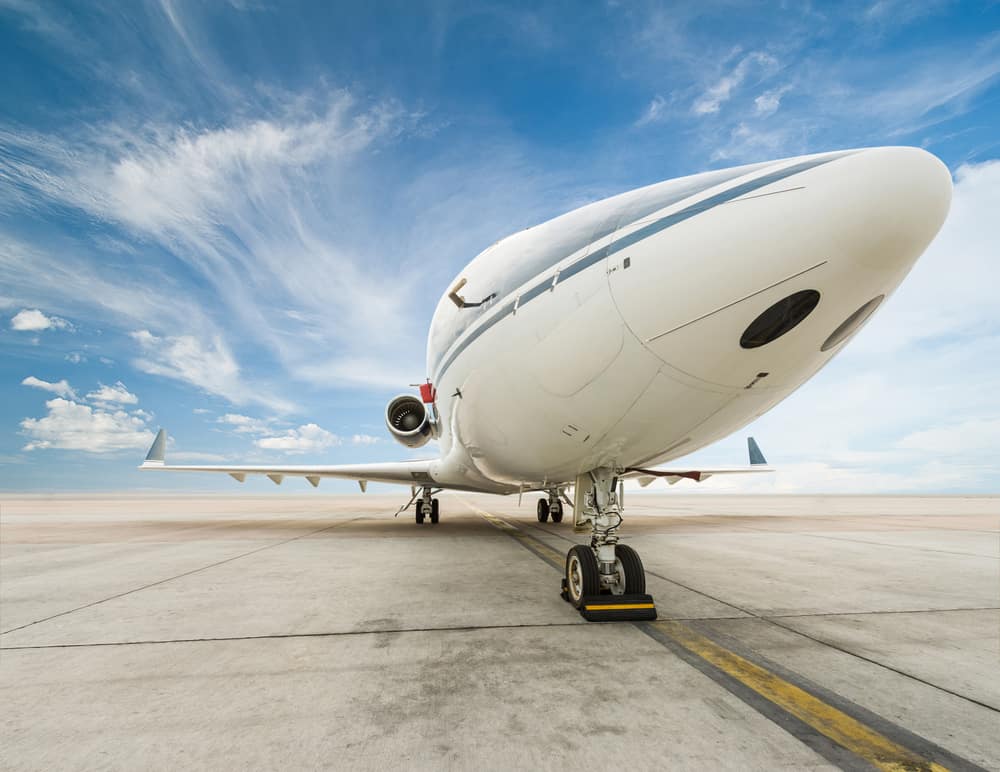 With EJM, you receive access to a large private charter fleet, with over 800 fully approved vendor private charter aircraft. As a result, they will always deliver the private jet that is most suited for your needs. Let's compare the many types of private planes below, ranging from lighter aircraft to heavy jet charter possibilities.
1. Light Private Jets
Light private jets are typically the most used type of aircraft. If you travel alone or with a small group, don't carry a lot of luggage, and want to arrive fast and prompt – a light jet is your ideal aircraft size. What you need to do next is to choose your jet model. 
Our Recommendation: Learjet 75
In Geneva 2012, Bombardier Aerospace debuted the Learjet 75. On November 14, 2013, it obtained FAA-type certification. It was developed to be more advanced than its rivals, the Embraer Phenom 300 and Citation CJ4, with greater interior space and higher performance. Eight passengers and two staff members can be accommodated in the cabin. 
Specifications:
Crew: 2;
Passengers: 8;
Cabin height: 4 ft 11 in;
Cabin width: 5 ft 1 in;
Cabin length: 19 ft 9 in;
Max range: 2040 nm;
Max speed: 465 kts;
Normal cruise: 447 kts;
Internal baggage: 15 cu ft;
Other available light jets by EJM are: Beechcraft Premier I/IA, Citation Encore, CitationJet Series, Citation V/Ultra, Hawker 400XP, Learjet 40/45/45XR and Phenom 100/300.
2. Midsize Private Jets
Midsize private planes are perfect for getting across the nation in style. A modest galley with space for serving meals and beverages and a higher cabin than light jets are some of their distinctive features.
EJM's medium private planes have plenty of headspace and flexibility, making them suitable for longer trips and bigger parties. Greater capacity also means more room for baggage and in-flight technology.
Our Recommendation: LearJet 60
The Learjet 60 has been manufactured by Bombardier Aerospace from 1993 till 2012, and is a proud member of the Midsize Jet family. It's a jet that's highly trusted and used in both the private industry and commercial use.
Specifications:
Passengers: 8;
Cabin length: 17 ft 7 in;
Cabin height: 5 ft 9 in;
Cabin width: 5 ft 8 in; ft;
Internal baggage: 55 cu ft;
Aircraft range: 2,685 nautical miles;
Cruise speed: 521 mph;
Larger bathroom;
WiFi and more media selections.
EJM also offers the following midsize jets as a part of their fleet: Citation Excel/XLS, Hawker 800/800XP/850XP/900XP, and Gulfstream 150.
3. Super-Midsize Private Jets
Super-midsize planes combine efficiency with plenty of space for passengers to relax. A complete kitchen is standard on all super-midsize aircraft, with space for cooking and serving meals and beverages. They also come with plenty of standing room and more in-flight technology and entertainment options.
EJM's super-midsize planes can fly without stopping for fuel from coast to coast, and have superior speed and performance compared to the previous jets.
Our Recommendation: The Citation Longitude
The Citation Longitude is a member of the super-midsize jet class, manufactured by Cessna from 2017 till the present day. The Cessnas' Longitude comes in a variety of cabin layouts, all of which include remarkable elegance and cutting-edge multimedia and technology. 
Specifications:
Passengers: 8-10;
Cabin length: 37 ft 8 in;
Cabin height: 6 ft 5 in;
Cabin width: 6 ft;
Baggage capacity: 112 cu ft;
Aircraft range: 4,600 nautical miles;
Cruise speed: 606 mph.
Other EMJ available Super-Midsize Jets in the fleet are Challenger 300/350, Citation Sovereign, Citation Latitude, Citation X/X+, Falcon 50EX, Gulfstream 200/280, and Legacy 500.
4. Large Private Jets
Large planes give that extra room and more luxuries that make international travel more enjoyable. The galley on these jets is fully equipped, with enough space for cooking and serving meals and drinks. They also feature huge interiors with sleeping quarters for smaller parties, making them perfect for a meeting while in the air or resting up before reaching the destination.
Our Recommendation: The Legacy 600
The Legacy 600 is a member of the heavy jet class and was manufactured by Embraer from 2003 to 2010. The Legacy 600 is a popular choice among charter clients searching for a comfortable cabin and reliable performance. Legacy 600 charters are ideal for cross-country or international travel since they are both comfortable and efficient.
Specifications:
Passengers: 12-16;
Cabin length: 43 ft;
Cabin height: 6 ft 9 in;
Cabin width: 6 ft 1 in;
Baggage capacity: 240 cu ft;
Aircraft range: 3,740 nautical miles;
Cruise speed: 518 mph;
A new fuel system;
Cargo compartment tanks.
Other available Large Jets are Challenger 601/604/605/650 and Falcon 2000 EX/LX/LXS.
5. Long-Range Private Jets
Long-range jet aircraft offer the most amenities and deliver the highest level of comfort. A fully equipped galley is standard aboard all long-range planes, with space for cooking and serving meals and beverages. Passengers get to enjoy spacious interiors and sleeping quarters, as well as more than enough room for luggage.
Our Recommendation: Falcon 7X
Falcon 7X is a member of the heavy jet class, manufactured by Dassault Aviation from 2005 till the present day. The 7X is one of the most amazing long-range business jets today, with exceptional range, interior quality, and cockpit technology.
Specifications:
Passengers: 12-16;
Cabin length: 39 ft 1in;
Cabin height: 7 ft 7 in;
Cabin width: 6 ft 2 in;
Baggage capacity: 140 cu ft;
Aircraft range: 6,843 nautical miles;
Cruise speed: 593 mph;
Three lounge areas with club seating;
A three-seat couch;
A large galley and private lavatory;
An advanced temperature system.
Other available Long-Range jets in EJM fleet are Falcon 900 EX/LX, Global 5000/6000, Global
Express, Gulfstream IV/IV-SP/400/450, Gulfstream V/550 and Gulfstream 650/650ER.
EJM Offers Aircraft Management
As we know, EJM stands for Executive Jet Management, and no wonder aircraft management allows you to enjoy owning a jet without having to deal with the complexities of being in the aviation industry.
The following is what you will get:
1. Your journey will be planned by their team, including local transportation, communication, and service.
2. If you already have your own crew, they will use them. If not, they will choose one, and be in charge of the staff's training, wages, planning, and insurance.
3. Each year, the Federal Aviation Administration (FAA) recognizes their technicians for their performances.
4. They preserve your privacy by withholding your tail number (an alphanumeric identifier of a specific airplane) from Aircraft Situation Display and Industry data.
5. You will receive two monthly statements that include a verified breakdown of all aircraft-related expenses, and no third-party charges.
The EJM Staff
EJM's pilots have to go through intensive education programs and careful recruiting procedures. Their pilots have an average of 20+ years of experience and over 9,600 hours of flight time, compared to the industry's need of average 3,500 hours.
Executive Jet Management Safety Policy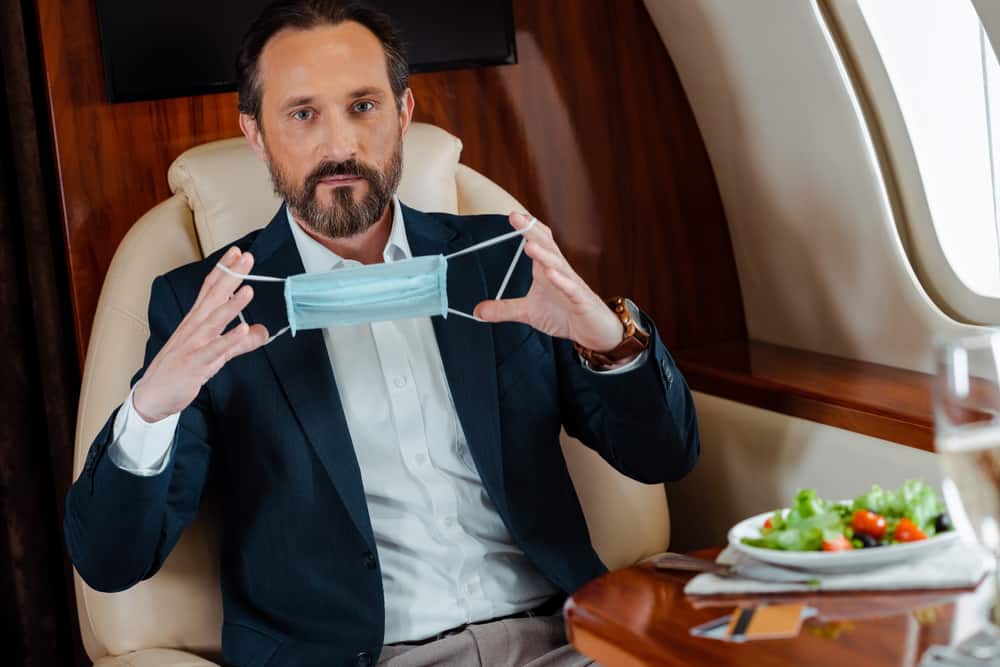 They provide both physical and cyber safety since security is EJM's top concern. In response to COVID-19, they've implemented a thorough sanitization procedure for the whole fleet. In order for them to guarantee a safe trip, they have included an 11-step risk evaluation plan which is performed before each flight.
Another safety measure they take is employing an experienced crew. An EJM pilot has an average of 20 years of experience. Also, more than 45 charter specialists are available to help you with each of your flight concerns and requirements every day of the week.
Partnership
They offer exclusive collaborations that will connect luxury locations with the best way to charter using their Ascend membership program. You will get exclusive access to discounted rates, one-of-a-kind events, and much more when you join Ascend.
To see and explore their business partners, follow this link on their website.
Conclusion
EJM has developed a number of key agreements with well-known aviation and tourism firms around the sector throughout the years. These connections assist them in providing the highest level of safety, security, and great service on a continual basis. They are detail-oriented and will earn your trust as their client on a daily basis with every journey you decide to make.