With over 20 years of experience in the aviation industry, Sentient Jet is known as one of the most reliable charter airline companies out there. The company has grown exponentially over the past five years, becoming the global leader in the Jet Card industry while expanding the international capabilities of its approved aircraft network.
In the last two decades, Sentient Jet has transported more than 840,000 people over 220 million miles to locations all over the world. The company now delivers more than 150 Jet Cards every month and has more than 6,000 active cardholders, which says a lot about its impeccable service. Let's explore other aspects of Sentient Jet and see what they're all about.
About the Company
Founded in 1999, Sentient Jet is credited with inventing the jet card model that's widely used in the air charter industry. In fact, their jet card program is rated #1 in customer satisfaction, surpassing every other company that offers this service.
In 2012, the company was purchased by Kenn Ricci's private investment firm Directional Aviation Capital and now operates as part of OneSky Flight LLC, along with Flexjet, PrivateFly, FXAIR, and Halo, and is led by Andrew Collins, the CEO of OneSky Flight LLC.
Based in Braintree, Massachusetts, Sentient Jet offers fixed one-way rates for flights in the United States, the Caribbean, and Mexico. In 2021, through an interchange agreement with PrivateFly, the company also started offering fixed one-way rates for flights to Europe.
Sentient Jet Card Programs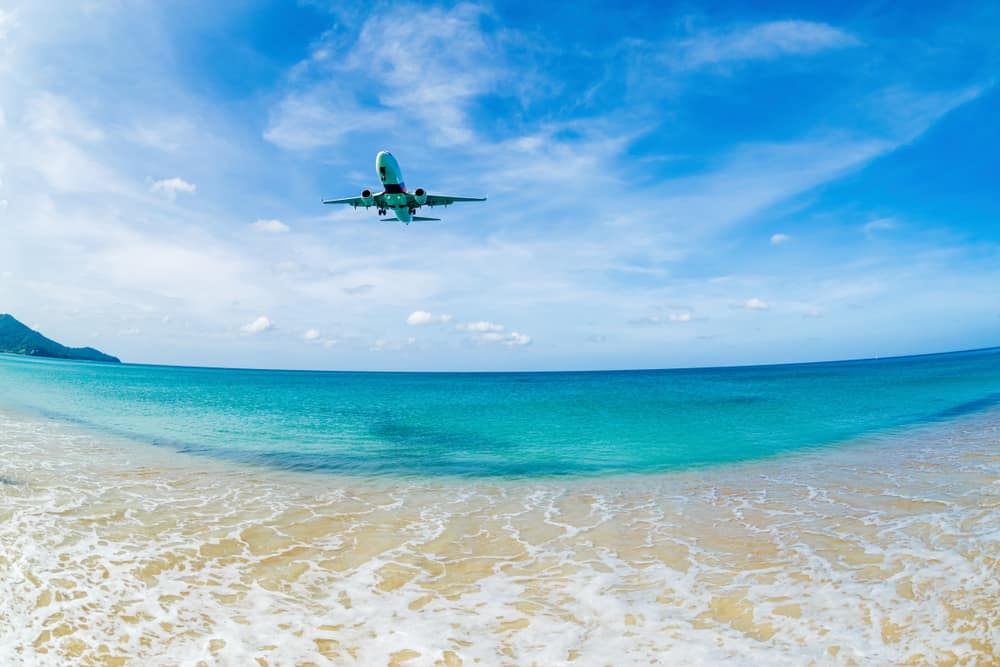 With a Sentient Jet Card, you will get guaranteed access to a private jet anytime you need it for any of the destinations we mentioned. You can enjoy private air travel without the worry, upkeep, or excessive expenses of owning a jet.
Sentient offers two types of jet cards, SJ25 and SJ25+.
1. SJ25 Offers Light Aircraft Access on a Flexible Basis
You can purchase a 25-hour Jet Card for $187,450, with an hourly rate of $7,498. Benefits include:
Hourly rates are set for the next 12 months.
Flight hours on the Jet Card never expire.
15% discounts are available on eligible round-trip travel.
Upgrading to a different jet size at a fixed hourly charge is available.
With a 24-hour notice, jet availability is guaranteed.
2. SJ25+ Offers the Ultimate Convenience
The SJ25+ Card provides reasonable prices for the following jet categories:
In the Midsize category, you will get 25 hours for the price of $241,475 and an hourly rate of $9,659. The minimum requirement for leasing a jet is one hour, and surcharges for fuel are applied.
In the Super-Mid category, you will get 25 hours for the price of $295,100 and an hourly rate of $11,804. A minimum of 1.5 hours is required for leasing a jet, and surcharges for fuel are applied.
In the Large jet category, you will pay $349,100 for 25 hours / $13,964 per hourly rate, with a requirement of a minimum of two hours for leasing a jet. Surcharges for fuel are applied and a particular jet's availability is guaranteed if you schedule it at least 24 hours in advance.
No matter which Jet Card program you choose, you won't pay any membership fees and you can get up to 15% efficiency discounts for qualified round-trip flights. You can lock in hourly rates for a whole year, and hours on the Jet Card never expire. You are also able to upgrade or downgrade to a different jet size at fixed hourly rates.
If you become a SJ25+ cardholder, you will have the ability to switch between mid, super-mid or large aircraft. Another advantage of being a cardholder is the ability to travel to the EU with a sense of security, thanks to the regulated prices for prolonged stays, spacious cabins, and direct flights with no stops for refueling. You will get dynamic and competitive pricing on transatlantic trips to key EU locations like Paris or Frankfurt.
The Fleet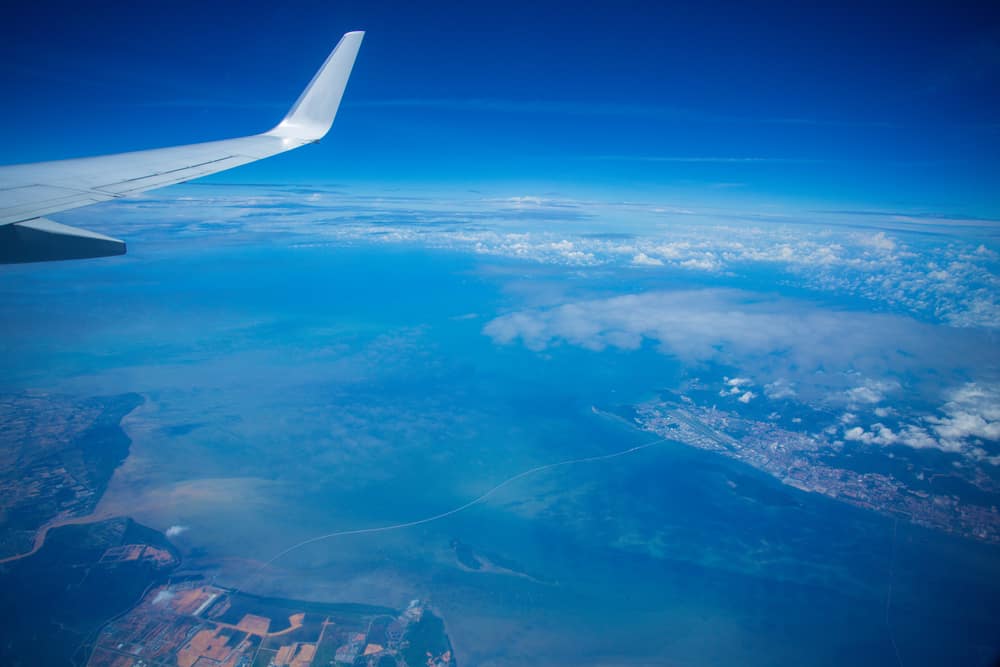 Sentient Jet helps you find an aircraft for every journey, from short to transatlantic flights, with fixed hourly rates, online scheduling, and a safety program.
1. Light Private Jets
Light jets have limited luggage space, which makes it difficult to carry a lot of luggage on board. But with fewer than seven people taking modest luggage, you can benefit from the speed and cost-effectiveness. Light jets are the optimum means of getting to remote locations, allowing you to tour isolated islands and alpine terrain. They can seat up to seven passengers and have an average speed of 435 mph and an average range of 1150 nm.
Our Recommendation: The Learjet 45
The Learjet 45 is a member of the light aircraft class, manufactured by Bombardier Aerospace from 1998 to 2013. This jet is a popular choice among private pilots and passengers thanks to its increased performance and pilot technology. For nonstop flights exceeding 1,800 nautical miles, you can charter a Lear 45 without any regrets. Its eight reclining passenger chairs are arranged in a double-club configuration, allowing for more space without feeling like you're in a small cabin.
The cabin's eight windows on each side fill the cabin with natural light. The jet is equipped with a complete bathroom, a kitchenette, and fold-down work desks, among other amenities that keep the passengers and pilots comfortable.
Learjet 45 specifications and performance:
Passengers: 6 to 8;
Cabin volume: 490 cu ft;
Cabin length: 19 ft 8 in;
Cabin height: 5ft;
Cabin width: 5 ft;
Luggage capacity: 65 cu ft;
Aircraft range: 2,200 nautical miles;
Cruise speed: 535 mph.
Other light jet models Sentient Jet offers are Citation Bravo/Encore/M2, CJ Series, Hawker 400XP, Learjet 40/45/70/75, Phenom 300, Nextant 400XT, and Premier Series.
2. Midsize Private Jets
Midsize jets have a more extended range and a wider cabin than light jets, and include comparable interior amenities but more layout possibilities, such as big divans to spread out and an enlarged galley and lavatory.
Our Recommendation: The Hawker 800XP
A proud member of the midsize jet class is the Hawker 800XP, manufactured by Hawker Beechcraft from 1997 to 2005. The cabin configuration of the Hawker 800XP is identical to that of the 800 but the seating arrangement can be changed and accommodate up to 14 passengers (the 800 can accommodate eight passengers). Some cabin features include the addition of sidewall lighting, redesigned passenger chairs, and the adjustment of the foldable executive tables for better access.
The 800XP gives nine passengers a vast space, even when fully loaded. The Hawker 800XPi, Hawker 850XP, and Hawker 900XP are three more variations of the 800XP.
Specifications:
Passengers: 6 to 8;
Cabin volume: 723 cu ft;
Cabin length: 21 ft 3in;
Cabin width: 6ft;
Cabin height: 5 ft 8 in;
Luggage capacity: 48 cu ft;
Aircraft range: 3,038 nautical miles;
Cruise speed: 488 mph;
Cabin management system with LCD touch screens.
Other models of midsize jets that Sentient has to offer are Hawker 800XP Series, Hawker 900XP Series, Lear 60 Series, and Citation Excel/XLS.
3. Super-Midsize Private Jets
For bigger parties or cross-country travel, super-midsize aircraft offer both efficiency and luxury. The super-midsize jet combines the agility and range of a midsize jet with the comfort of a heavy jet, providing standing room, galleys, baggage access, leather sofas, and folding workspaces.
Our Recommendation: The Citation Sovereign
The Citation Sovereign is a proud member of the super midsize jet class, manufactured by Cessna from 2002 till the present day. The Citation Sovereign is Cessna's pride and joy, dubbed an "Executive Bedroom in the Sky" by the company. With seats for up to 12 passengers, the jet also offers convenient passenger seating, back support, footpegs, etc.
Specifications:
Passengers: 7 to 9;
Cabin volume: 787 cu ft;
Cabin length: 25 ft 3 in;
Cabin width: 5 ft 6 in;
Cabin height: 5 ft 8 in;
Baggage capacity: 135 cu ft;
Aircraft range: 3,274 nautical miles;
Cruise speed: 527 mph;
A refreshment center;
"Clarity," an in-cabin management and entertainment system that links your device to the plane and allows you to adjust cabin elements (lighting and temperature, for example).
Sentient Certified Super-Mid Jets include Challenger 300 Series, Citation X, Citation Sovereign, Legacy 450, Falcon 2000 series, Falcon 50EX, and Gulfstream 200 series.
4. Large Private Jets
Large private jets are the biggest and most lavish private aircraft available on the charter market. If you desire unrivaled luxury and capacity for your private journey and infinite amenities with complete control over every element of the passenger cabin, this is the right type. Some heavy jets can fly for more than 12 hours without fuel breaks, making them perfect for far-off destinations.
Our Recommendation: The Challenger 601
The Challenger 601 is a heavy jet aircraft manufactured by Bombardier Aerospace from 1983 to 1992.
Specifications and amenities:
Passengers: 9 to12;
Cabin volume: 1400 cu ft;
Cabin length: 28 ft 3 in;
Cabin height; 8 ft 2in;
Cabin width: 6 ft 1 in;
Luggage capacity: 115 cu ft;
Aircraft range: 3,870 nautical miles;
The cruise speed: 528 mph;
DVD and entertainment systems;
Tablets equipped with climate control applications;
WiFi, air-to-ground telephone, and laptop connections;
Standard enclosed lavatory and galley.
The Sentient fleet of Large Cabin Jets includes Challenger 600 Series, Falcon 900 Series, Gulfstream IV/400 Series, Gulfstream V/500 Series, Global Series, and Legacy 600.
Sentient Jet and the Environment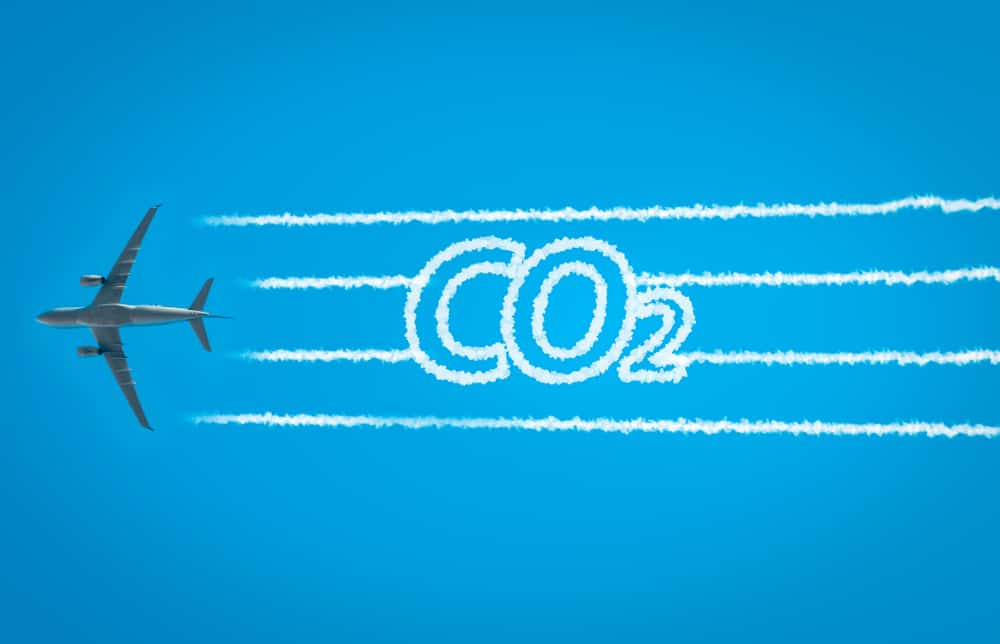 The aviation industry has a significant impact on the environment, mainly due to CO2 emissions and other pollutants. This is why Sentient Jet has partnered with 4AIR, an environmental pioneer, to assess their flight counts and overall environmental influence in the sky. 4AIR also assists the company in taking their sustainability strategy beyond sector standards.
Sentient Jet's sustainability program offsets all flights by 300 percent to cover the additional aviation pollutants, such as water vapor, particulates, and nitrogen oxides.
Every flight taken by Sentient Jet card owners from 2021 onwards has been carbon and emissions neutral and at no expense to their clients.
Company Safety Policy and Standards
Sentient's Safety Advisory Board includes former FAA and NTSB officials. The board works with Sentient's Chief Safety Officer to lead and enforce safety efforts.
The company also developed a ground-breaking certification procedure called Sentient Certified. Sentient certifies every operator that flies for them along with every pilot and jet to assure your safety. Moreover, if you download the Sentient Jet app, you'll be notified when your aircraft has completed all of its safety inspections and see the report in real-time.
Summary
Sentient Jet, the nation's foremost private aviation firm and the developer of the Jet Card concept, has been reinventing the field of private aviation since 1999.
Sentient operates differently from typical charter comapnies, using an open fleet approach to hire jets from many approved charter companies. The firm provides all the benefits of owning a fleet of airplanes without associated expenditures and commitments.
The fares are usually 20% to 30% less expensive than its competitors, making Sentient Jet, in a way, the Uber of private aircraft.