Jetlogic is a global provider of air transport services. With over 20 years of combined experience, the company's team of renowned charter brokers boasts an impressive level of customer service and industry expertise in the international jet market.
Whether you need to travel to multiple countries in a single day or you're planning a relaxing trip to your favorite destination, Jetlogic has you covered. Let's see what this company has to offer in more detail.
Company History
Jetlogic was established in 2009 and is privately owned, with Leigh Mellis as the company's CEO. The corporate headquarters are located in Scotland, in the city of Edinburgh.
The top three people of Jetlogic have a background of experience in the aviation industry, which adds to the company's success. Jetlogic's founder and CEO, Leigh Mellis, has remarkable expertise in the aviation industry. She manages the charter operations, answers customer needs, and makes strategic alliances.
Next, we have the director of operations, Pawel Slotwinski. His first job in the field was as an airplane dispatcher at Edinburgh Airport, and he joined the Jetlogic team in the fall of 2013. Pawel was helpful in building the custom quote system, which we'll learn more about later in the article. He oversees all daily activities and maintains the company's IT.
And last but certainly not least, we have Keith Campbell, the managing director. Campbell has been a licensed pilot since 1992 with 30 years of expertise in the aviation field. He joined Jetlogic in 2009 after working for a commercial aviation company and is in charge of running the company's operations and the aircraft acquisition solution.
Membership Programs
Along with providing private charter flights, Jetlogic has also developed a membership program that guarantees fixed hourly rates in both small and medium-sized aircraft for one year, which includes guaranteed availability. Available for individual or corporate clients, this membership offers the advantages of a jet card without requiring any upfront payments.
The Jetlogic card claims zero risk and no additional fees. After becoming a member, Jetlogic promises to provide the customer's preferred aircraft for the route they choose within 24 hours. According to the company, if an aircraft is available at the client's preferred departure point, it may be possible to schedule the flight three to four hours after contacting them.
More Jetlogic Services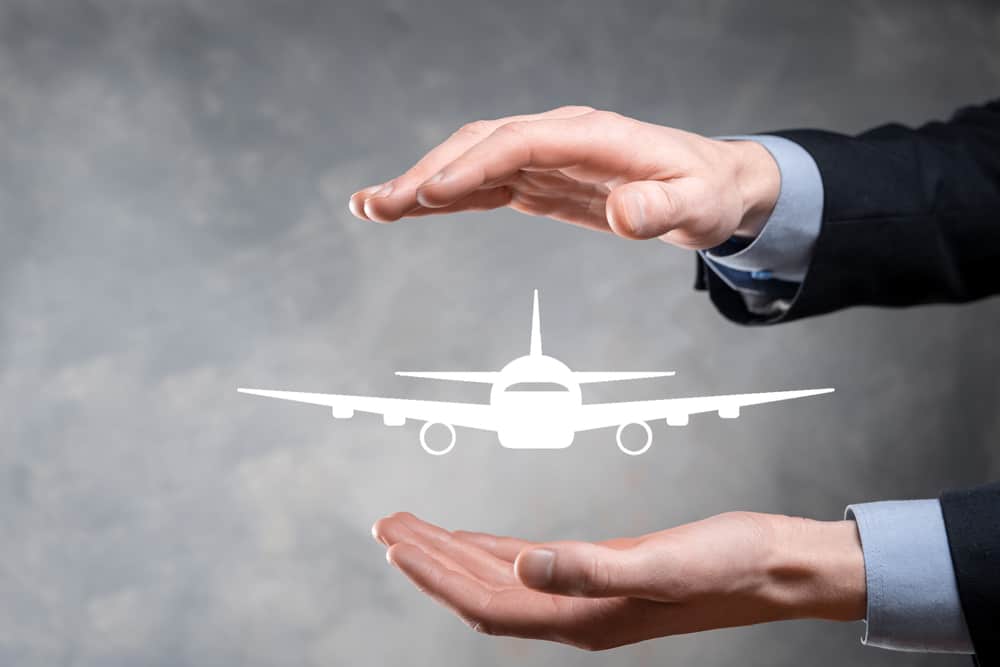 Acquiring a Private Jet
If private travel becomes a regular necessity in your life, it might be more cost-effective to buy your own jet. Jetlogic will walk you through the process of purchasing a private aircraft and assist you in making your choice.
They will begin by analyzing the attributes in a jet that are most significant to you, after which they'll locate a variety of new and/or used aircraft and produce a thorough analysis and cost prediction for each alternative. Once you've decided, they can handle the paperwork, contracts, negotiations, payment plans, and escrow management on your behalf. As a buyer of a private jet, you can have your interests protected by a tax structure designed by one of their legal partners.
To guarantee that nothing is missed and that you receive your lavish private aircraft in the greatest condition, they will perform a thorough pre-purchase examination on all new and pre-owned private jet acquisitions. This also includes evaluating the technical, maintenance, and flight log book records. Moreover, to ensure that your new aircraft complies with regulatory standards, they will also coordinate with the authorities in all pertinent jurisdictions.
After the sale, they offer ownership, management, and maintenance guide to help you get the most out of your new investment.
Empty Leg Flights
Empty leg flights happen when a private charter flies one way and, as a result, the other "leg" flies empty – the plane is in the air without passengers. These "empty legs" are available from most jet charter businesses for up to 50% less than market value.
Therefore, when flying on an empty leg flight, you will pay a significantly lower price. If your schedule is flexible, we suggest finding an empty leg flight and being open to last-minute offers.
You can locate these exclusive offers by checking the Jetlogic real-time database of available empty legs.
Chartering a Helicopter
Jetlogic also provide convenient and adaptable transport for business meetings, athletic events, festivals, beach resorts, and special events with their helicopter charter service, which is located in Scotland and operates globally.
Helicopter charter has several advantages over jet charter, such as significant time savings, the ability to skip land transfers, and flying a small distance. Moreover, you can make several trips on the same day. You can avoid traffic and get direct access to anywhere, provided there's enough space for the helicopter to land.
Chartering a Jet
Private charter flights don't require jet cards and can be utilized by anyone. You can fly anywhere in the world, use smaller, local airports, and arrive only 15 minutes prior to your departure time. You have the privilege of waiting in a private lounge for ultimate privacy and discretion and customizing your flight according to your preferences.
The Fleet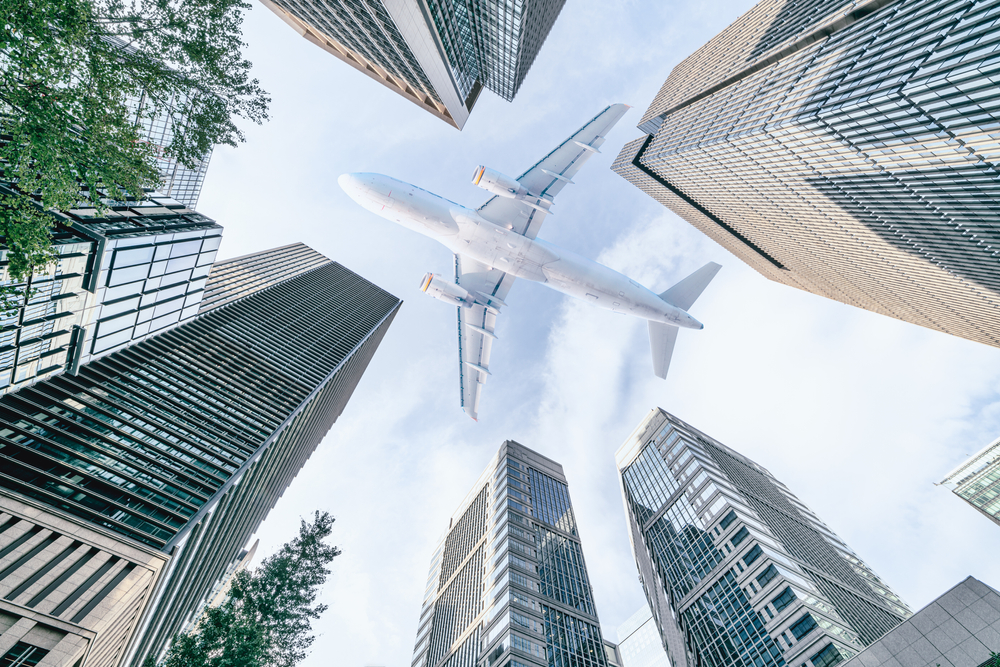 When you confirm your travel dates and the number of passengers traveling with you, Jetlogic will provide you with an aircraft that best suits your needs. Here's what they offer.
1. Helicopters
You have the choice to take off and land at any specific spot with a helicopter charter, including hotels, and even individual homes. They perform better than their flying rivals because of their landing capacity and because they present fewer risks to passengers. However, because they are smaller than jets, weather and wind may affect their take-off, so you better wait for a clearer sky.
Our Recommendation: Airbus H145
This versatile helicopter is perfect for both land-based and offshore charter operations. The Airbus H145 is the best helicopter in its class when it comes to medium-sized helicopters. Its speed, cutting-edge cockpit, and spacious interior have helped it establish a good reputation in North America.
Specifications:
Passengers: 7 to 9;
Cabin height: 4 ft 2 in;
Cabin width: 5 ft 6 in;
Cabin length: 7 ft 4 in;
Luggage space: 47 cu ft;
Cruise speed: 133 knots;
Flight range: 425 miles.
2. Turboprop
Turboprops are best used at low altitudes and at speeds of 450 mph, or less. As a result, they're a reasonable solution for domestic trips and landings at small airports.
Our Recommendation: The King Air 90
The Beechcraft King Air line was introduced in 1974 and has been manufactured ever since, giving it the privilege of having the longest continuous production duration of any passenger turboprop in its category.
The King Air 90 had its first flight in 1964, with a design motto "built for comfort, not speed." The cabin features a lounge arrangement, a private lavatory, and can accommodate up to eight passengers.
Specifications:
Passengers: 6 to 8;
Wing span: 45 ft 11 in;
Exterior height: 14 ft 8 in;
Cabin volume: 227 cu ft;
Full length: 35 ft 6 in;
Cabin length: 12 ft 7 in;
Cabin height: 4 ft 9 in;
Cabin width: 4 ft 6 in;
Internal baggage space: 54 cu ft;
Max flight range: 1543 nm;
Normal cruise speed: 248 kts;
Crew: 1-2.
3. Light and Very Light Private Jets
The biggest advantage of a light jet is its unrivaled access. This type of aircraft is the best answer for hard-to-reach areas with narrow runways where only small planes can land, allowing you to visit inaccessible islands and mountain regions.
Our Recommendation: Learjet 35
The Learjet 35 is an American business jet and troop transport plane, developed by Bombardier Learjet in 1974. In comparison to previous models from the Learjet series, it uses less gasoline, has a longer range, and faster cruising speed.
Specifications:
Maximum passengers: 8;
Cabin height: 4 ft 4 in;
Cabin width: 4 ft 11 in;
Cabin length: 12 ft 11 in;
Flight range: 2,120 nm;
Flight speed: 470 kts;
Luggage space: 40 cu ft;
Lavatory;
Crew: 2.
4. Midsize and Supermidsize Private Jets
Midsize planes are better equipped for trips that require more passenger capacity and better endurance. Midsize private jets provide more headroom and legroom, making them ideal for a comfortable, long flight with a bigger party.
Our Recommendation: Bombardier Learjet 60
The Learjet 60, built by Bombardier Aerospace from 1993 to 2012, has a good reputation and is commonly utilized among passengers for both business and pleasure.
Specifications:
Passengers: 7 to 8;
Cabin length: 17 ft 7 in;
Cabin width: 5 ft 8 in;
Cabin hight: 5 ft 9 in;
Aircraft range: 2,685 nautical miles;
Internal luggage space: 55 cu ft;
Cruise speed: 520 mph.
3. Super-Midsize Private Jets
Super-mid jets are a more cost-effective option than heavy aircraft while ensuring the same degree of luxury. The super-mid class features a private lavatory, large internal and external luggage space, and sophisticated entertainment systems.
Our Recommendation: The Gulfstream G200
The Gulfstream G200 is a contemporary twin-engine business jet that was previously known as the Astra Galaxy. The G200 was built by Gulfstream Aerospace from 1999 to 2011, and designed by Israel Aircraft Industries. During the manufacturing era, 250 planes were produced.
Specifications:
Passengers: 8;
Full aircraft length: 62 ft 3 in;
External baggage space: 125 cu ft;
Cabin width: 7 ft 2 in;
Cabin height: 6 ft 3 in;
Cabin length: 24 ft 4 in;
Internal baggage space: 25 cu ft;
Maximum flight range: 3530 nm;
Maximum cruise speed: 470 kts;
Crew: 2.
4. Large Private Jets
Large, also known as heavy airplanes, are built to give greater comfort and luxury to bigger parties. With seats for around 18 people, large planes will genuinely give you a king-size flight experience. They have a flight range of up to twelve hours, allowing them to go across the country or continent without a single stop.
Our Recommendation: The Falcon 900
Dassault Aviation, France, produced the Dassault Falcon 900, is a tri-jet business plane. It's an upgrade of the Falcon 50, which was itself an upgrade of the Falcon 20. The Falcon 900 is a larger, faster, and longer-range version of all three, making it the best in its class.
Specifications:
Passengers: 12;
Full aircraft length: 66 ft 4 in;
Cabin volume: 1218 cu ft;
Cabin height: 6 ft 2 in;
Internal baggage space: 127 cu ft;
Maximum speed: 500 kts;
Maximum flight range: 3970 nm;
Crew: 2.
Jetlogic offers only one super-midsize model on their website, our recommended Falcon 900.
5. VIP Airliners
VIP airliners are actual sky-based residences or offices. The VIP Commercial Jets have a spacious cabin comfort area for passengers and their belongings, with the capacity to accommodate up to 50 people, depending on how the seats are adjusted.
Our Recommendation: Lineage 1000
Up to 19 people can be accommodated in the spacious, pleasant, and opulent cabin of the Embraer Lineage 1000. The interior is unmatched, there's an optional bedroom, bathroom, and stand-up shower, and there's a walk-in cargo space at the back. You also get stewardess service on board this aircraft.
Specifications:
13-19 passengers: 13 to 19;
Cabin height 6 ft 7 in;
Cabin width 8 ft;
External baggage space: 120 cu ft;
Internal baggage space: 323 cu ft;
Max cruise speed: 472 kts;
Max flight range: 9.5 hours.
Company Safety Policy and Standards
For more than seven years, Jetlogic has offered private jet and helicopter charter services both domestically and abroad. They have a perfect track record for safety.
They thoroughly and routinely verify their operation records, keep close tabs on their service standards, and ensure that all of the operators possess the required certifications and permits.
Operators that don't live up to their high requirements are simply not used.
Leading aviation organizations that Jetlogic is a member of include:
The national trade organization for general and business aviation in the UK, called BBGA , that requires high standards of conduct and effectiveness under their code of practice.
To guarantee that customers have trust in its members, the Air Charter Association supports honesty and moral conduct in business. To become a member, the company must be in operation for at least 12 months and uphold the association's code of conduct.
Excellence, professionalism, world-class safety, and operational effectiveness are all promoted by the EBAA.
Conclusion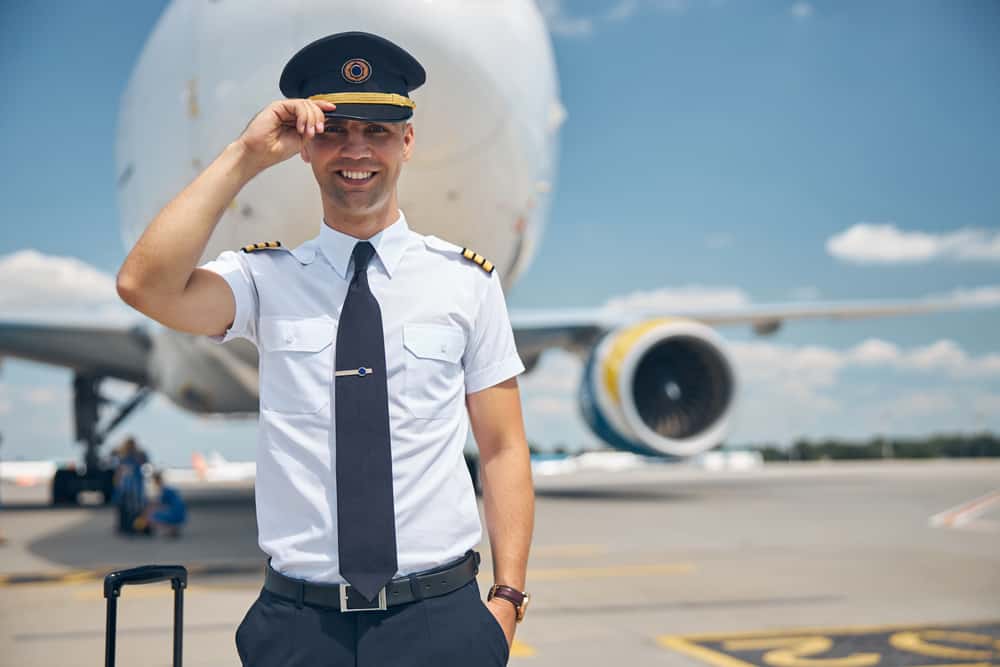 Since 2009, JetLogic has been in operation out of Edinburgh, Scotland. They serve clients globally, offering services across all continents. Leigh Mellis and Keith Campbell hold the bulk of the firm which, according to the company, has no debt or third-party financing and always has positive cash flow.
Additionally, they assist clients in aircraft purchases, and if necessary, lease those planes so the owners can make money while not using the plane.
Whether the aircraft is being operated privately or under a third-party Air Operators Certificate, Jetlogic handles it on the owner's behalf. They manage a number of aircraft, some of which are stationed in Europe.