If you're about to experience your first private flight, you're in for a treat. With no queues at the airport or FBO, no other passengers on the flight, and a crew that's entirely dedicated to you, the difference between private and commercial flights is evident. And, as with any other high-end experience, there are some unspoken rules you should follow, known as private jet etiquette, also referred to as jetiquette.
With more people taking their first private jet flight in recent years, it's more vital than ever to know beforehand what to anticipate — and how to act — aboard a private plane. Before you take off on your first private flight, here are some things you should know.
1. Always Be a Little Early or on Time
One of the advantages when flying on a private jet is time. You know your jet will wait for you even if you are a guest. But rather than being precisely on time, we advise you to arrive at least 15-30 minutes before your due time for take-off. That is a basic courtesy; anything more than 30 minutes is not polite to the staff, or if you are a guest, it's not courteous towards your host. Arriving a little before the flight will give the team time to ensure everything is ready for a timely departure. Furthermore, not being late shows your respect and good manners.
2. Consider Parking Etiquette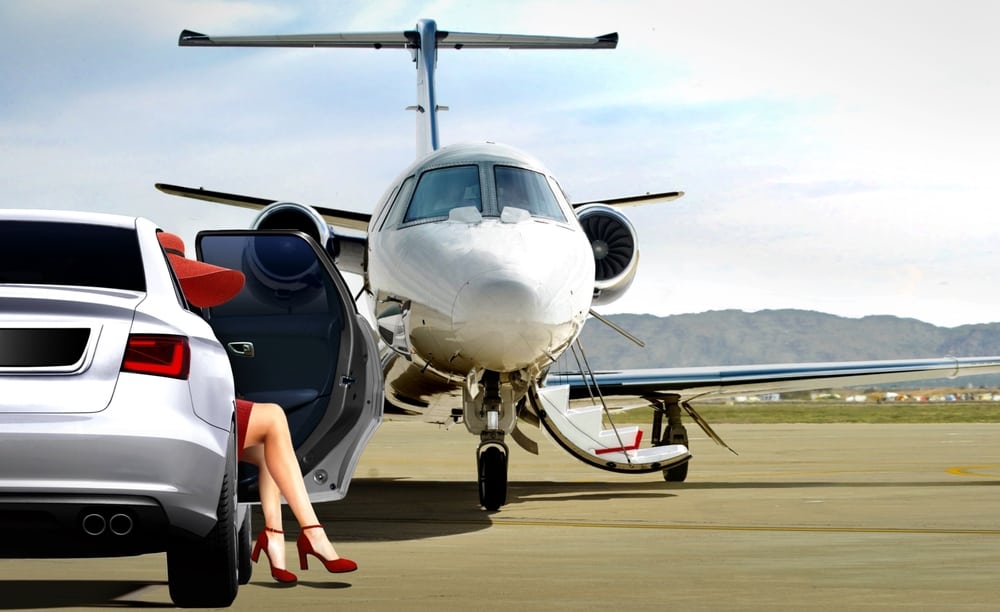 When you charter a private jet, you can drive your car straight up to the plane to load your bags and board, and your vehicle will be parked until your return.
Set your wheels in the opposite direction of the plane, and apply the parking brake. That will keep the vehicle from heading into the plane, which can ruin your travel plans.
3. Remember Not to Over Pack
When flying on a private jet, many passengers believe there are no baggage limitations like when flying on a commercial plane. Even though that is true and you don't have some strict limits, there is such thing as luggage capacity in each private jet – quite similar to commercial airplanes.
If you are flying on a smaller aircraft, we advise you to consult with your host or the charter company about the weight/size of your suitcase. Some planes are subject to tight weight limitations for safety, while others have more space. If you don't have any recommendations, it's best to pack your bags lightly and efficiently.
4. You Should Avoid Red Wine
Bringing alcohol in the cabin is permitted, but only the flight crew can serve it. Even though there are no limitations as to what alcohol you can bring, you may want to avoid red wine, or any other drinks that are brightly colored. The reason is simple – they may spill during turbulence and you don't want to shoulder the expenses of replacing the soiled interior components.
5. Choose Your Outfit Respectfully
When traveling on a private plane, you should dress to look the part; not too elegantly, but not like going to the beach either. Always strive to select appropriate attire to show respect and class at the same time. If you're going to a business meeting, we advise you to dress professionally, like going to work. If you're going on a family trip, you can dress more casually but glam it up – flying on a private jet is a luxury, and you certainly want to look your best. If you're invited as a guest on a private jet flight, you should dress up a little extra – this way, you will show appreciation for the host.
As a bonus tip when it comes to clothing, we suggest that wearing new jeans is not a good idea. The seats on most of these planes are made of lightly colored leather, and wearing denim can leave a stain.
6. Act in a Respectful Manner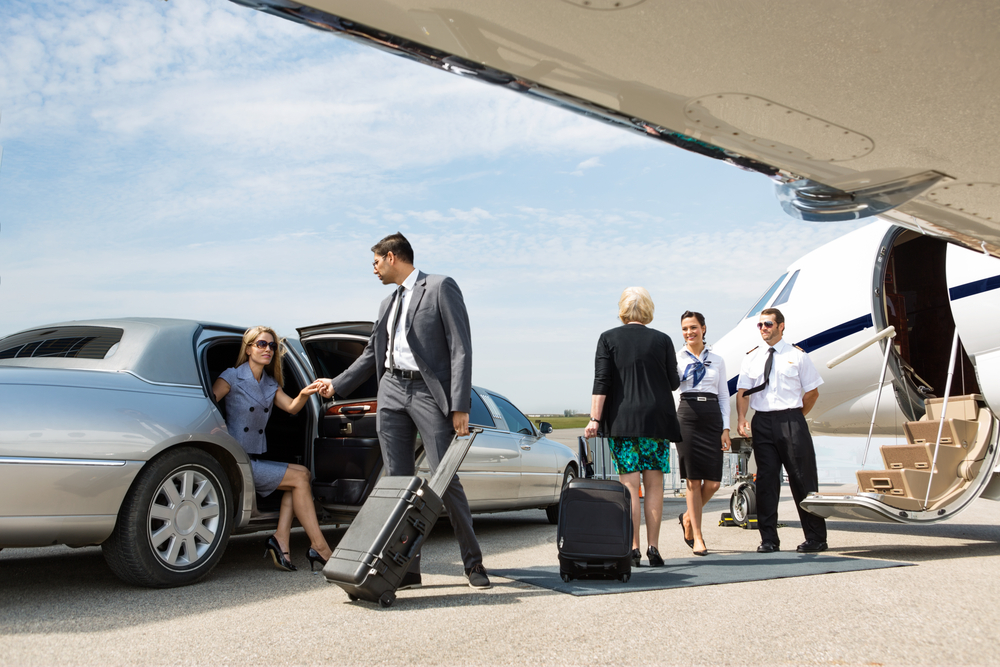 Although private travel is a luxury, bear in mind that it does not give you the right to act as though you are superior to the crew or captain. Flying private doesn't give you the license to act erratically, drink excessively, or mistreat your flight staff. In fact, it's always better to understand the advantages of being respectful, kind, and thoughtful. Kind words, as well as the phrases "please" and "thank you," may go a long way.
7. Tipping Your Pilot Is Acceptable
Many jet pilots do not make as much as you might assume. Some pilots also do extra tasks, like loading the luggage, tidying the plane, and spending significant time organizing all the trip's elements. Offering a gratuity – anything from $10 to $1,000 – is a great gesture, if you're pleased with the treatment and service.
8. Use Caution When It Comes to Images and Social Media
If you're flying with your family, feel free to take lots of pictures and enjoy the ride. However, if you're traveling with others, always double-check before sharing photographs of other passengers; they might not want their trip plans publicly released.
9. Make Specific Requests in Advance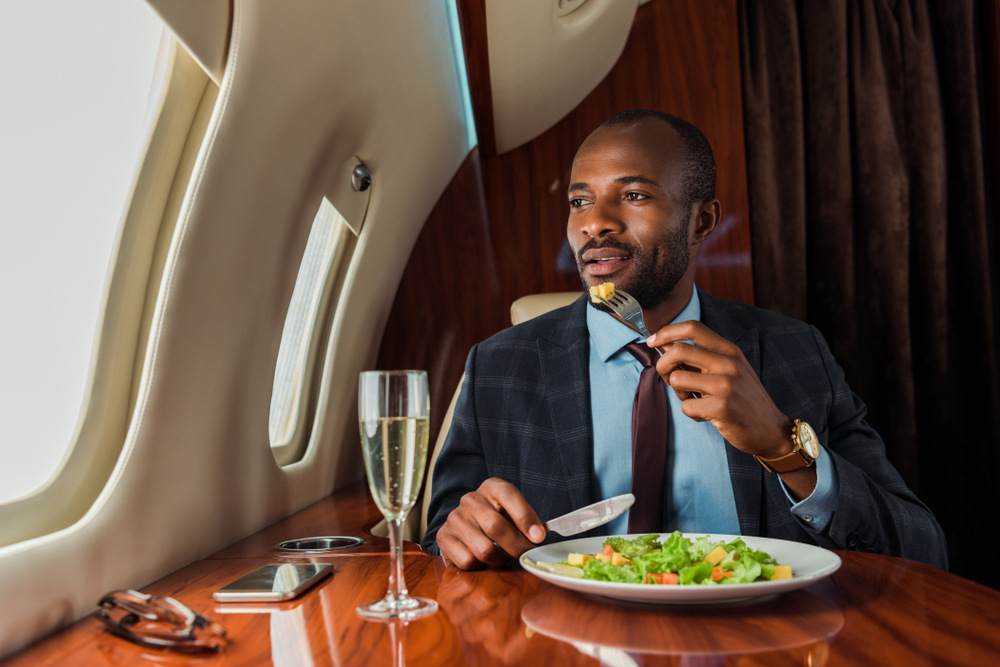 If you have any dietary requirements or particular beverage demands, inform customer service before your flight. If you wait until after you've boarded to make requests, your crew won't be able to fulfill them.
10. You Have the Option of Changing Your Departure Time
If something unexpected comes up, you can usually reschedule your flight. Many private jet companies start preparing the plane an hour ahead of time, so you sometimes have the option to depart early, too, if needed.
Instead of turning up early or late without warning, you should notify the company of any time modifications greater than 15 minutes. The personnel would appreciate that, and you will have a better departing experience.
Keep in mind that some firms have an immediate cancellation policy if you're more than an hour late. Others will let the crew wait for a few hours without charging you a fee. You can double-check your contract for the conditions that apply to the delay or cancelation policy, just in case.
11. Make a Reservation in Advance
Although you can book most private aircraft on the same day, this does not ensure that you will obtain the plane of your choice. If you give your private jet company more time, on the other hand, you will have many aircraft options, which is an essential aspect of the experience.
12. There Is No Need to Turn off Gadgets
Onboard a private plane, you are free to use your gadgets, so there is no need to turn them off. Some airplanes offer WiFi, and you may be able to surf the internet as you fly. However, many passengers also value the chance to rest and unwind, so turn your ringtone off and if possible, don't chat on the phone for too long.
13. Pets Can Also Travel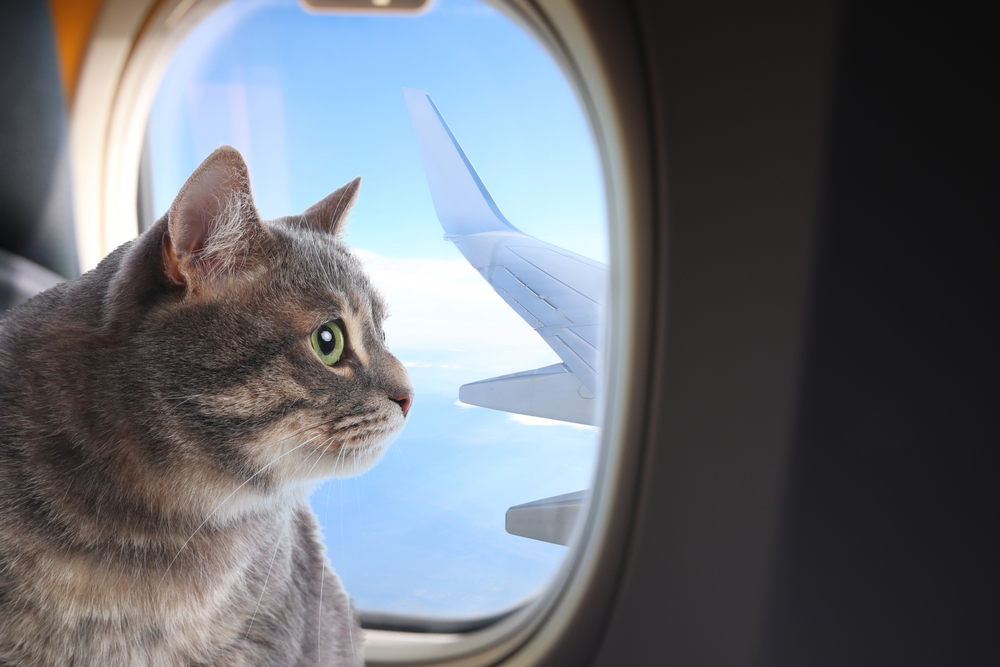 If you've made prior arrangements, you can carry your pet in the cabin on a private aircraft, but a good etiquette would be to take them to the groomer first. You don't want to leave dog hair or dirty paw marks on the chairs.
14. Smoking Is Not Permitted on Any Aircraft, Private or Commercial
While some may consider this regulation to be archaic, smoking on an airplane can disturb other passengers and the crew.
Under specific situations, this rule may be disregarded, but always check with the host if you're a guest, or the charter company before you attempt to smoke.
15. The Equipment Should Be Treated With Care
You wouldn't want your car or home to be vandalized or damaged. Likewise, the private jet company doesn't want the plane/interior damaged, but they want you to have fun and enjoy your flight. Respect the equipment, whether it's your first time flying private or a hundredth. Causing damage to a private plane may be quite expensive, and you don't want to end up paying for it.
16. For Guests: Bring a Gift
Boarding a private aircraft as a guest is like coming to a dinner party. That means it's OK to bring a present, such as a liquor bottle, as thanks.
Don't bring up the price of the plane or inquire about the cost of gasoline to avoid uncomfortable situations. Compliment the jet's quality and performance without bringing up the price.
17. For Guests: Be Mindful of the Seating Arrangement
Although private aircraft passengers don't have allocated seats, wait for the host to choose their seat first if you are a guest. On a private plane, the only designated seat is of the owner or the person paying for the flight. As a guest, you should wait for the group's leader to select their seat first.
18. For Guests: Remember to Respect the Host
The last piece of private jet etiquette advice is to show respect for the host. Regardless of whether or not they are on the plane, whoever pays for the flight is the host. Being invited on a private jet flight is a privilege, and you should treat it as such. Allowing the host to pick their seat first, bringing them a gift to say thank you, and being a pleasant and polite visitor are all good manners.
Some Extra, Helpful Tips
Bringing sunglasses is a good idea since you'll be flying above the clouds and in the sun. You can also wear layers of clothing that you can easily remove. At altitude, the cabin tends to be a little cooler, but if you board on a hot summer day, the aircon may not have had time to cool the plane down, and it can be extremely hot until you reach altitude. If you're only going for a short journey, you might not get a chance to cool off, so dress in layers.
In a quick summary, when flying on a private jet, you should keep the following in mind:
Do's:
Show up on time.
Tip your pilot.
Keep music to a minimum.
Clean up after yourself.
Don'ts:
Bring excessive luggage.
Drink too much.
Complain.
As a bonus, but more of a joke, please don't open the window on a private jet – it might get too windy.
Conclusion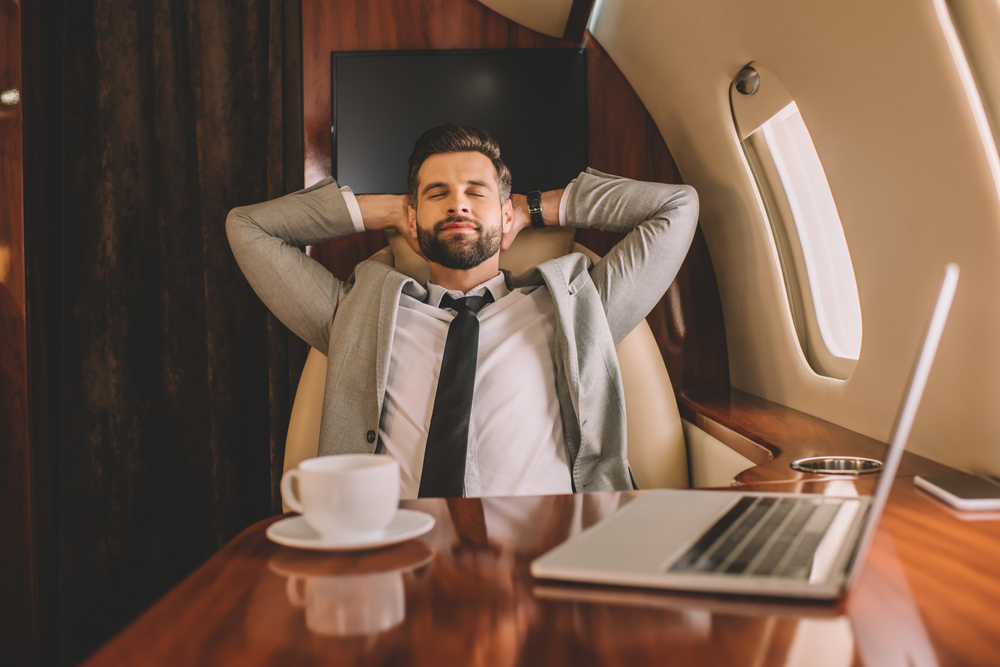 Now you have all the information you need about private jet etiquette, or "jetiquette." Keep these things in mind, but don't forget to have fun! If you constantly worry about etiquette, you might miss it. Enjoy the quality time with your family, or coworkers during the flight, and safe travels!