When people think of five-star hotels, they're likely met with thoughts of a glamour-filled resort ran by employees offering the best services that they could imagine. 
While this may be what people envision, the reality is that dealing with hotel guest complaints is a common issue for those working in luxury hospitality. But what are some of the most common complaints reported in five star hotels? 
By analysing TripAdvisor and Booking.com data, Compare My Jet has revealed the world's most and least complained about five-star hotels, as well as the most common issues faced by guests staying at these luxurious accommodations.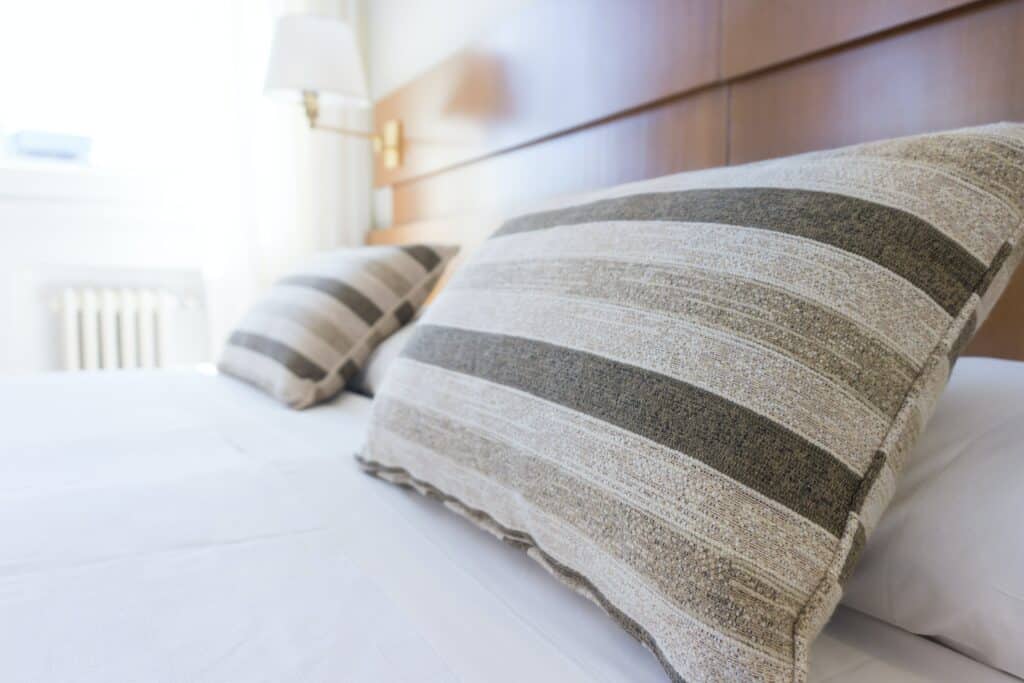 The Top 10 Luxury Five-Star Hotels With the MOST Guest Complaints 
After creating a list of the world's favourite luxury hotels voted by CN Traveller and TripAdvisor readers, Compare My Jet analysed TripAdvisor ratings to reveal the hotels with the highest percentage of 'poor' and 'terrible' reviews.
| Rank | Hotel | Location | Number of reviews | % of bad reviews |
| --- | --- | --- | --- | --- |
| 1 | Relais Borgo San Pietro | Palazzetto, Italy | 252 | 3.17% |
| 2 | BLESS Hotel Madrid | Madrid, Spain | 647 | 2.78% |
| 3 | Shangri-La The Shard | London, United Kingdom | 5,662 | 2.65% |
| 4 | Round Hill Hotel and Villas | Hopewell, Jamaica | 1,736 | 2.59% |
| 5 | The Peninsula Chicago | Chicago, United States | 2,052 | 2.49% |
| 6 | Park Hyatt Vienna | Vienna, Austria | 1,863 | 2.15% |
| 7 | Waldorf Astoria Beijing | Beijing, China | 1,837 | 2.12% |
| 8 | The Oberoi Beach Resort Sahl Hasheesh | Hurghada, Egypt | 2,153 | 1.72% |
| 9 | W Doha | Doha, Qatar | 4,453 | 1.66% |
| 10 | Santa Caterina | Amalfi, Italy | 1,232 | 1.62% |
Ranking first, Relais Borgo San Pietro in Italy has the highest percentage of bad reviews with many guests complaining about the staff and the cost of their stay being overpriced. With one customer stating "The prices don't justify the location and the services provided."
A bad hotel guest experience or complaint can leave a long lasting effect. Hotels that make every effort to avoid frequent issues have a higher chance of having guests return to the hotel and recommend the hotel to others whilst maintaining a clean reputation.  
Bless Hotel Madrid in Spain ranks second as having the most guest complaints with 2.78% of reviews being poor and terrible. And not far behind, with 5,662 reviews, the infamous luxury hotel Shangri-La The Shard in London ranks third with 2.65% of guests leaving bad feedback. The most common themes from complaints were pricing, rude staff and noise. One customer commented, "Completely unacceptable to advertise an amenity but then close it to paying guests."
There are numerous ways that problems in hotels might appear. There are nearly always issues at a hotel that need to be resolved, whether they include a guest complaint, a broken radiator, a paperwork issue, a long line at the reception, or freezing showers. Operating a hotel inevitably involves dealing with guest concerns, but when handled well, they present an opportunity for hotels to convert a bad experience into a good one – such as the luxury hotels listed below.
The Top 10 Luxury Five-Star Hotels With the LEAST Guest Complaints 
In order to identify the hotels with the lowest percentage of bad reviews, Compare My Jet also compiled a list of the world's top luxury hotels with the least amount of guest complaints chosen by CN Traveller and TripAdvisor reviewers.
These are the top luxury five-star hotels with the lowest percentage of 'poor' and 'terrible' reviews to help inspire you when deciding where to jet off to on your next luxury adventure:
| Rank | Hotel | Location | Number of reviews | % of bad reviews |
| --- | --- | --- | --- | --- |
| 1 | Jaya House River Park | Siem Reap, Cambodia | 2,853 | 0.00% |
| 2 | Hotel Colline de France | Gramado, Brazil | 2,683 | 0.00% |
| 3 | Ikos Aria | Kefalos, Greece | 1,745 | 0.00% |
| 4 | Rosewood Luang Prabang | Nauea Village, Laos | 134 | 0.00% |
| 5 | Romance Istanbul Hotel | Istanbul, Turkey | 3,070 | 0.03% |
| 6 | Ikos Dassia | Dassia, Greece | 2,836 | 0.04% |
| 7 | Quinta Jardins do Lago | Funchal, Portugal | 2,302 | 0.13% |
| 8 | Six Senses Laamu | Olhuveli Island, Maldives | 3,385 | 0.27% |
| 9 | Hamanasi Adventure and Dive Resort | Hopkins, Belize | 2,813 | 0.28% |
| 10 | Kayakapi Premium Caves - Cappadocia | Urgup, Turkey | 2,076 | 0.29% |
With 2,853 reviews, Jaya House River Park in Cambodia ranks first with zero bad reviews for the hotel. A customer commented "I've NEVER experienced hospitality like this before. The staff anticipates your arrival and ensures you have everything you need." Providing exceptional customer service is one of the best methods to raise customer satisfaction and inspire visitors to leave more than an average hotel review. 
Hotel Colline de France in Brazil comes in second position with guests loving their service and nightlife, and Ikos Aria in Greece ranks third, with a number of visitors mentioning the atmosphere – both with zero guest complaints. By giving your guests top priority, you can be sure that they will have a pleasant lasting experience, which will be present in reviews.
The Top Ten Most Common Complaints At Five-Star Hotels 
Compare My Jet analysed over 4,300 complaints left on 50 of the world's favourite luxury hotels, and here we can reveal the most common guest complaints found for five star hotels worldwide: 
Overpriced/Poor value for money
A common complaint is guests stating that their stay was overpriced/poor value for money.  When a guest stays at a hotel and certain aspects of their stay do not match up to what they have been promised this can prevent guests from returning. 
Rude or unprofessional staff 
Making sure your staff is properly trained will prevent this complaint from being made. Half of the hotel experience is determined by how guests are treated by staff so it is important that this is handled to the best of their ability. Providing excellent customer service and clear communication is a step in the right direction.
This issue can occur when rooms are not often updated, from old mattresses to worn-out pillows. When guests book a hotel they expect to be completely satisfied with the room they will be sleeping in so anything within a hotel room that can disrupt this can lead to a complaint. 
Uncleanliness is one of the worst reputation destroyers in the hospitality sector, whether it be due to a lack of thorough cleaning or for example the presence of bed bugs or cockroaches.
Hotel owners should often reevaluate the decor and functionality of the rooms available to guests. Outdated rooms and decor can deter a guest from returning or even staying at the hotel in the first place.
Service complaints are among the most popular, especially when no room service is provided at all. If your hotel does not offer room service, offer the guest the closest thing your hotel can offer to what they anticipated receiving.
When booking a hotel room, images can be deceiving so this complaint can come around often as it may not be the size guests are expecting. 
To increase their earnings, hotels often purposefully overbook their rooms. Although this can be profitable, guests show up expecting a room and are instead informed that there are none available. This will make the hotel appear untrustworthy and can further lead to complaints. 
Having hot water is a basic necessity, so when a hotel can not meet this requirement, guests will definitely not be happy. To avoid this, hotel staff should carry out checks regularly to make sure hot water is provided within the hotel. 
Guests often look at the facilities a hotel has to provide in order to decide on where to stay. Having limited/poor facilities can lead to guests complaints when guests are expecting more from their stay. 
The world's most and least complained about five-star hotels have been identified. If you are feeling inspired to experience and review these five star destinations for yourself, arrive in style and check out CompareMyJet where you can find and compare the best private jet charter & hire options for your next luxury trip.
Methodology
To find the five-star hotels with the most and least customer complaints, we created a list of 75 luxury hotels voted by TripAdvisor and CN Traveller readers. Using this list we analysed TripAdvisor ratings to reveal the five-star hotels with the highest and lowest percentage of 'poor' and 'terrible' complaints. Those with under 100 customer reviews were removed from the results.
To reveal the most common complaints made by guests staying at luxury hotels, we scraped TripAdvisor and Booking.com reviews for 50 of the best hotels voted by CN Traveller readers. We then conducted a keyword analysis of the reviews to reveal the most commonly complained about issues at the world's favourite hotels.